Dieffenbachia Tropic Snow
Dieffenbachia Seguine 'Tropic Snow'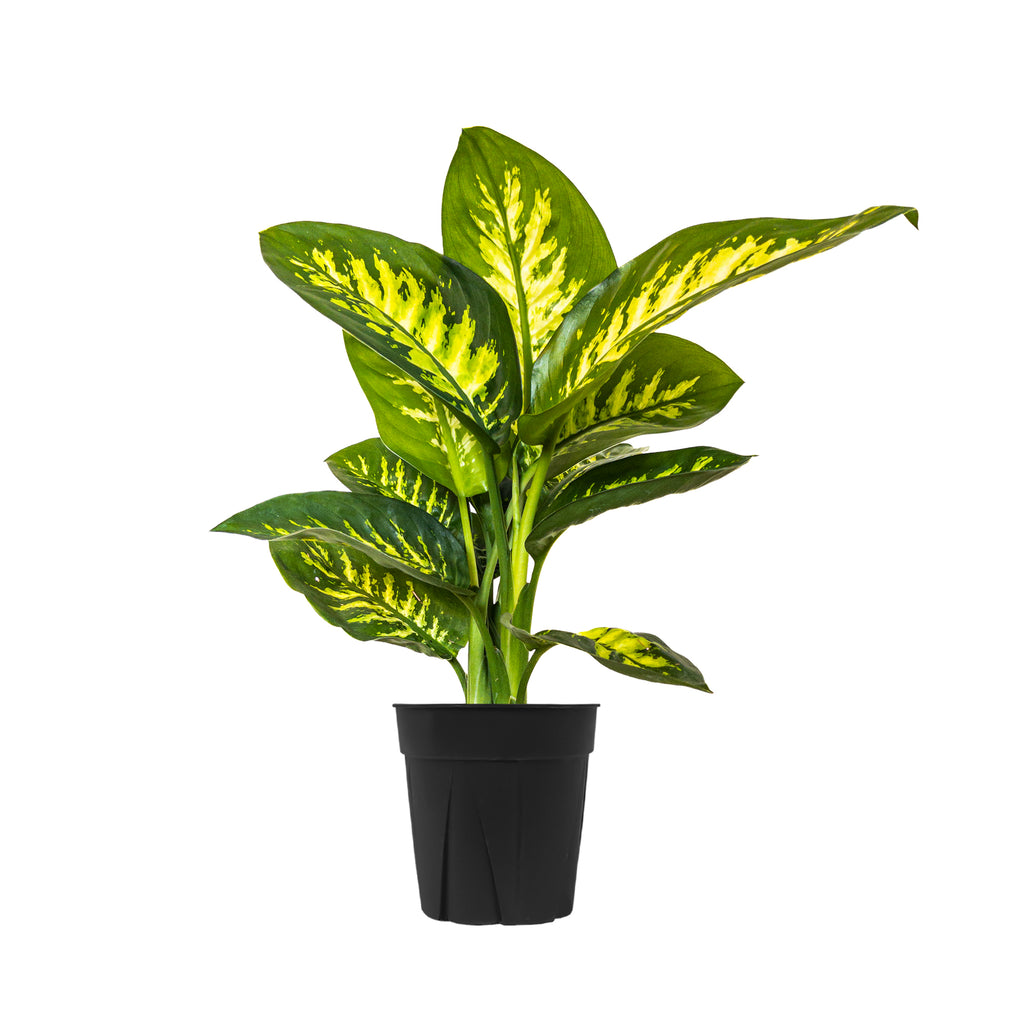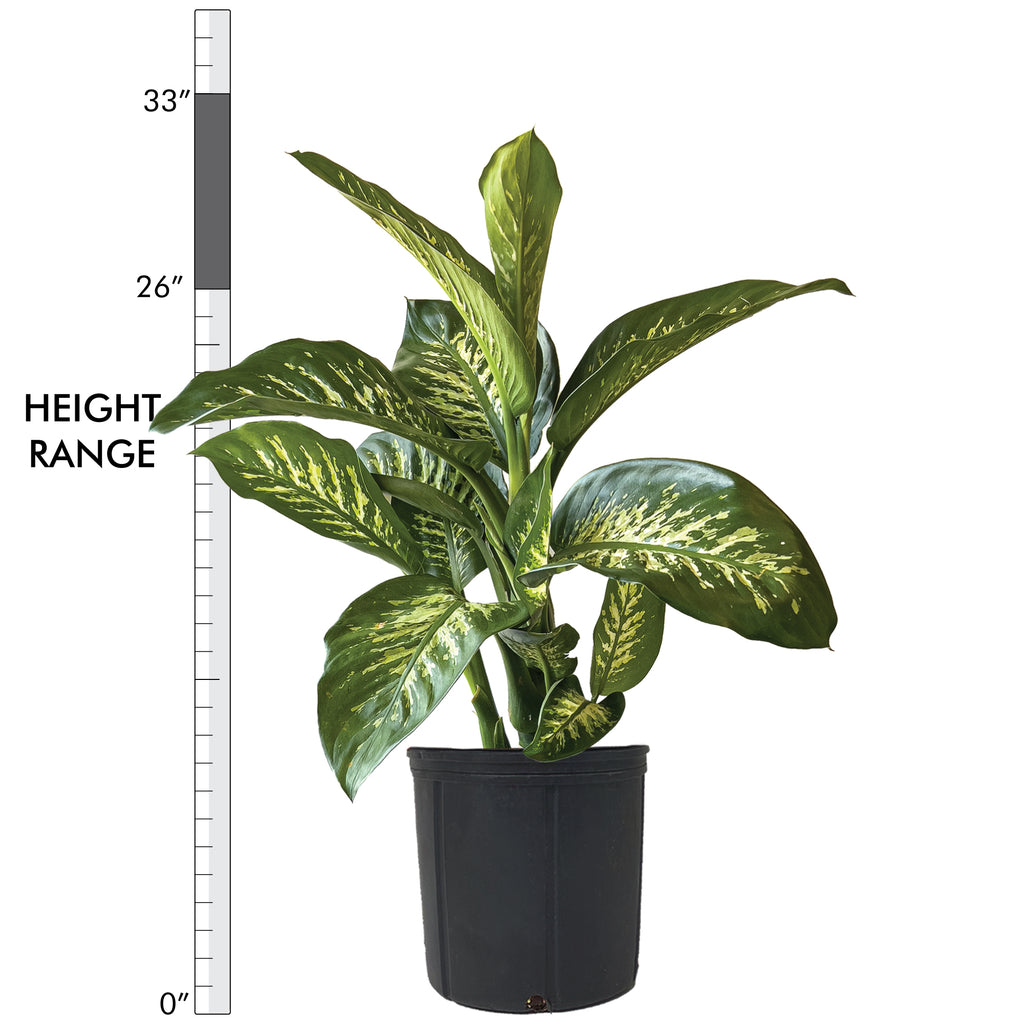 Dieffenbachia Tropic Snow Extra Large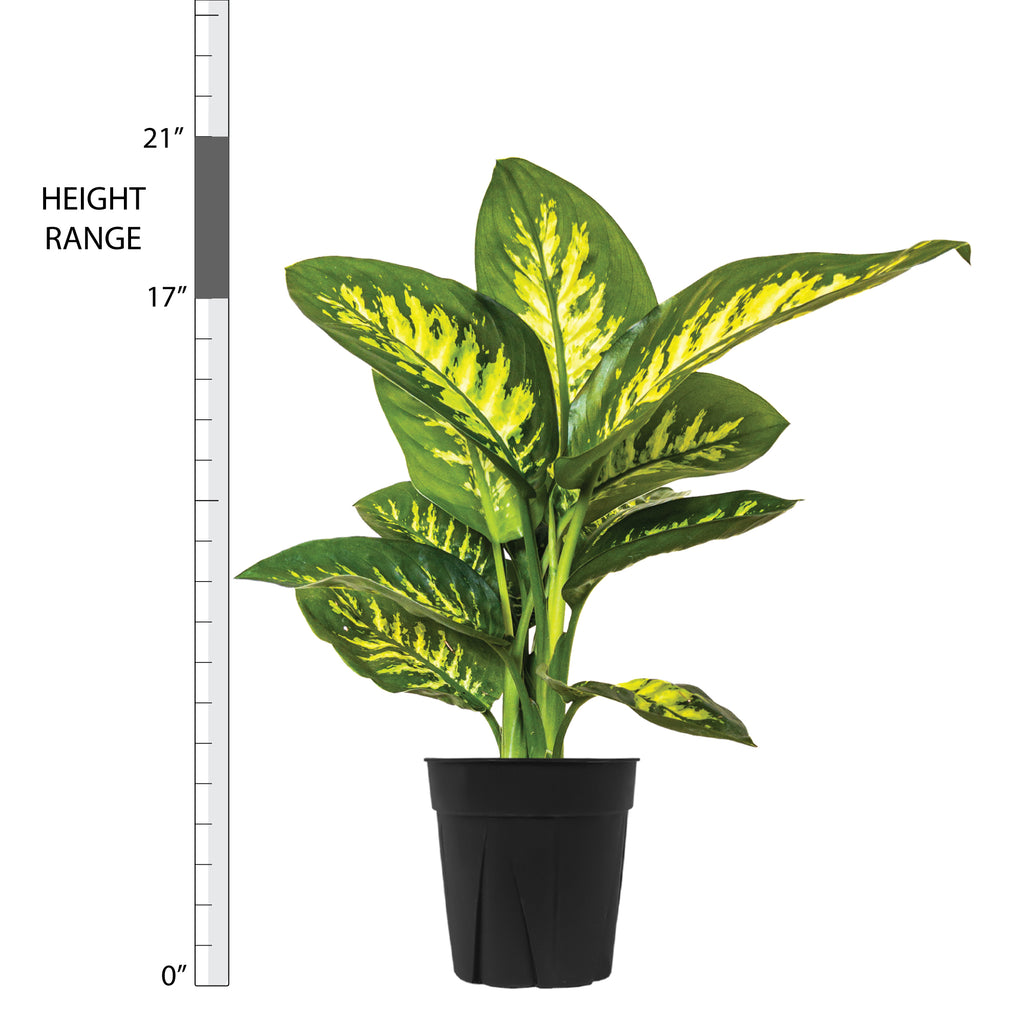 Dieffenbachia Tropic Snow Large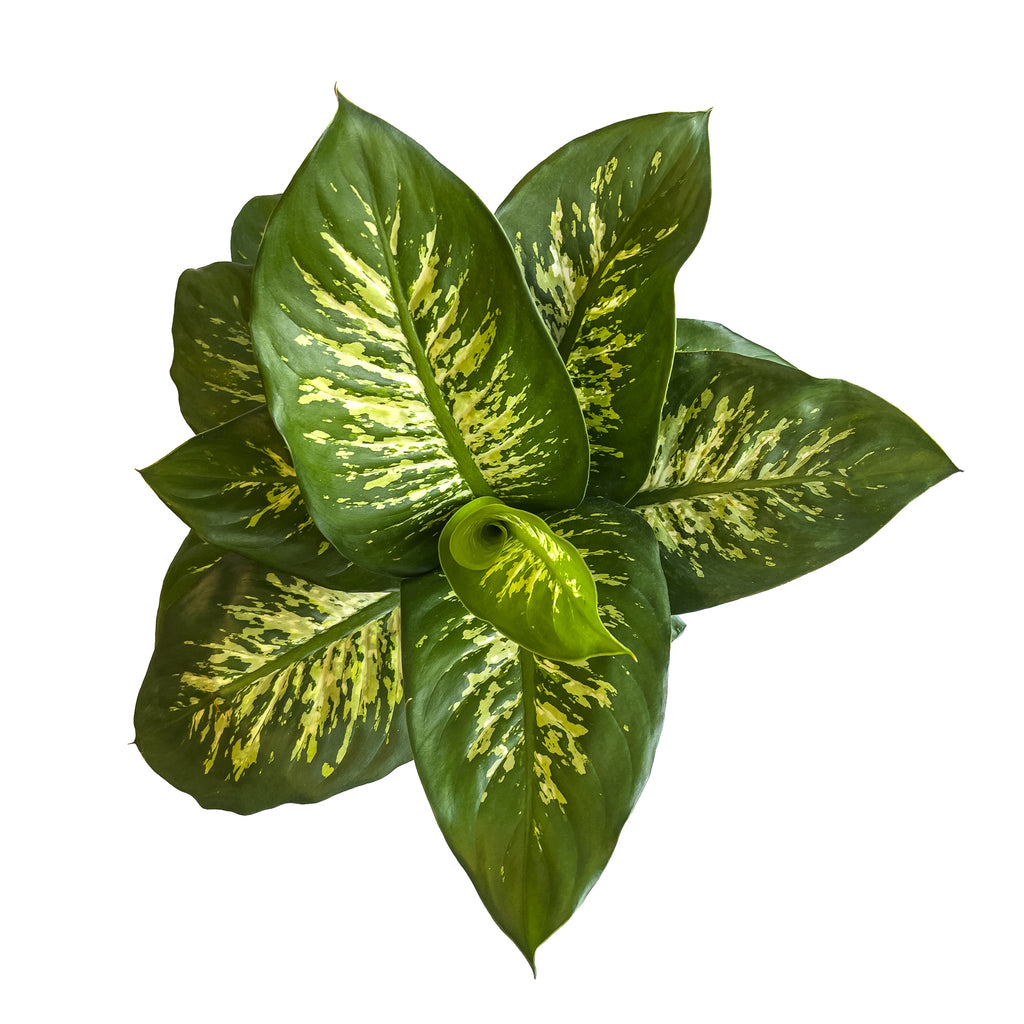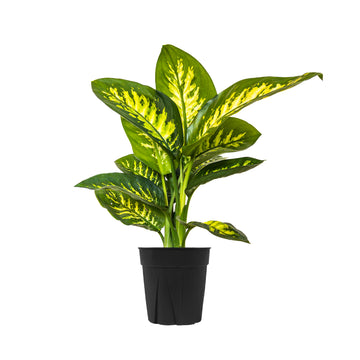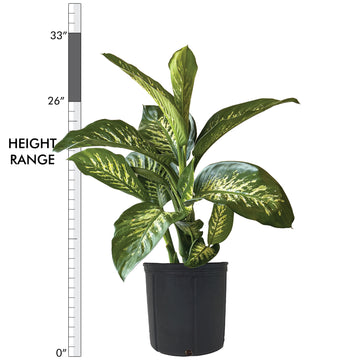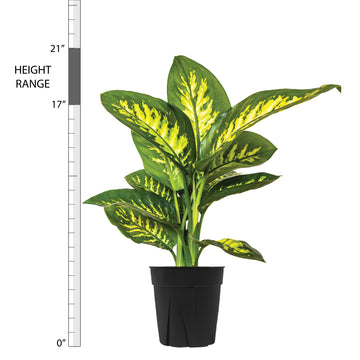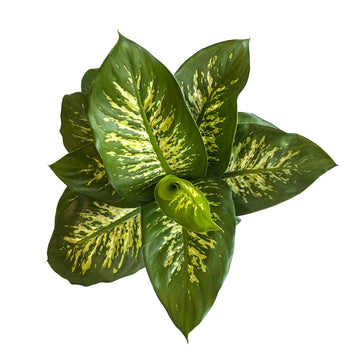 Dieffenbachia Tropic Snow
Dieffenbachia Seguine 'Tropic Snow'
Making patterns in ink with a rubber stamp is addictive, and getting many symbols from one ink dab is strangely satisfying. Tropic Snow Dieffenbachia has leaves that look like they succeeded in getting the most out of an ink stamping session with slight variations of the markings. The subtle differences in the patterns draw you in to take a closer look. A houseplant with a plan, dieffenbachias put ease in easy plant care and help us beautifully decorate our home or office. This plant is toxic if ingested. Keep away from pets and small children. It may also cause skin irritation.
Visit our in-depth Dieffenbachia Plant Care Guide for more care tips!
Learn what to do when you receive your plants in this easy-to-follow Unboxing Guide!
Light: Low to Medium Indirect
Water: Medium
Temperature: Average
Humidity: Above Average
Pet Friendly: No
For tips on plant care click here.
Plant Dimensions
Large

17"-21" in height measured from bottom of 6" diameter grow pot (sizes may vary)
Extra Large

26"-33" in height measured from bottom of 8" diameter grow pot (sizes may vary)
Unboxing