Farfugium 'Firefly'
Farfugium japonicum 'Firefly'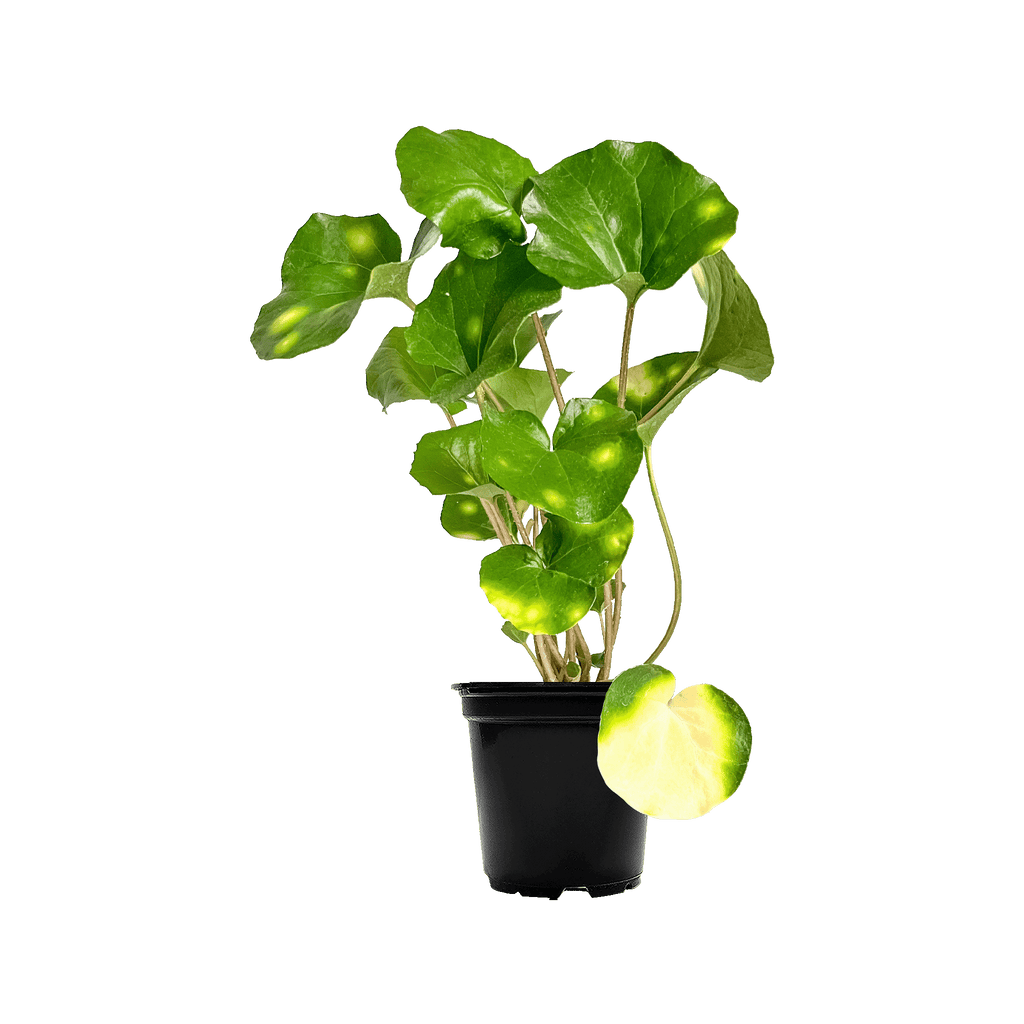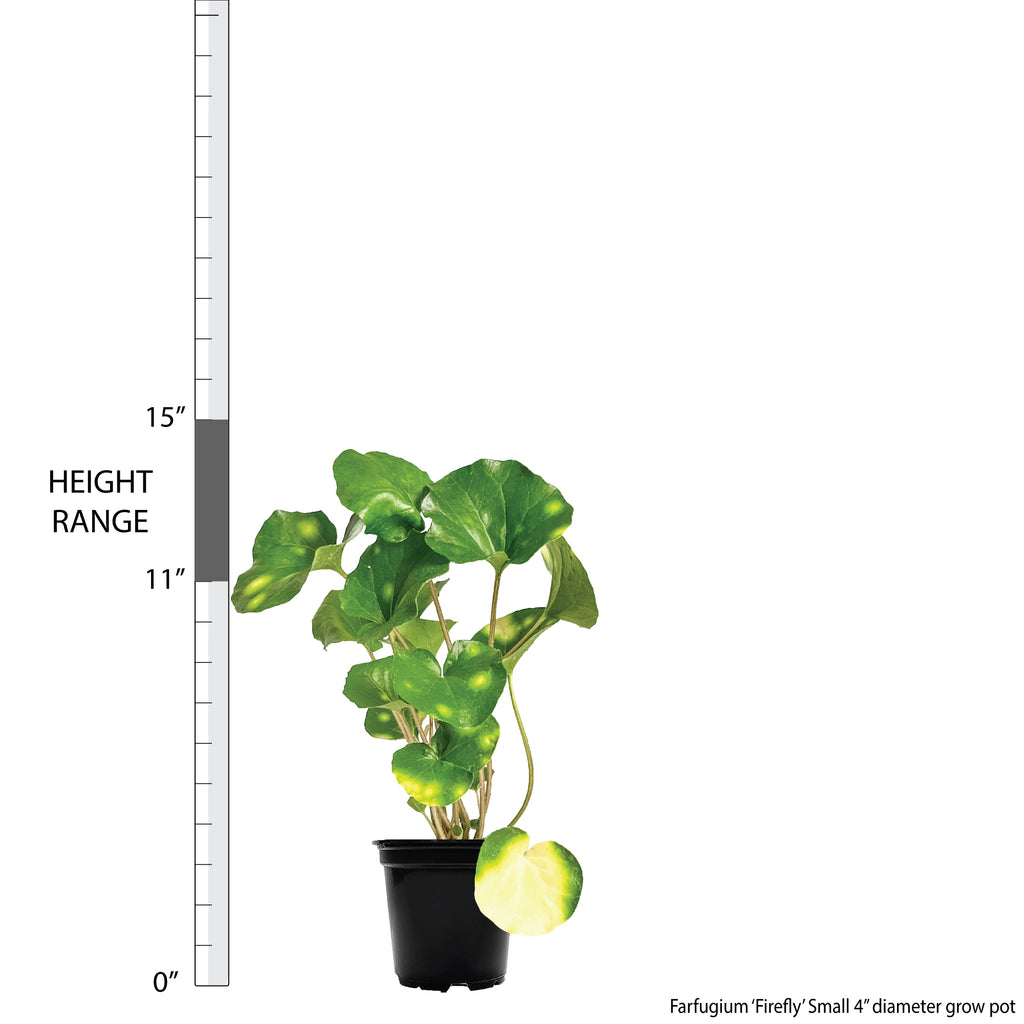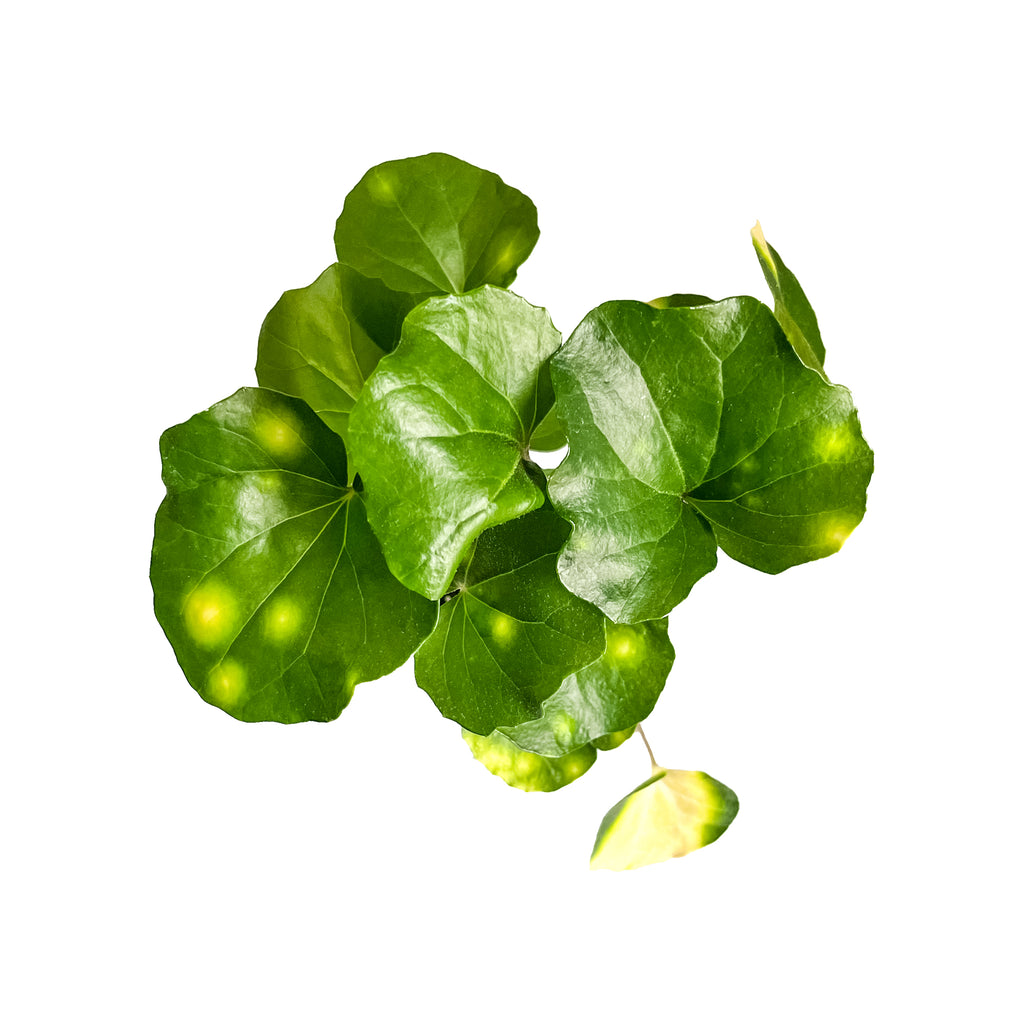 Farfugium 'Firefly' Small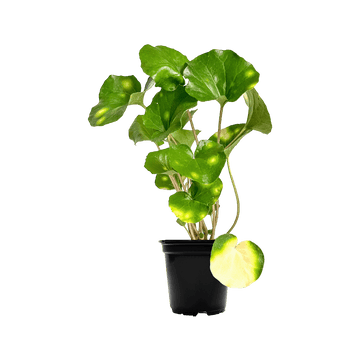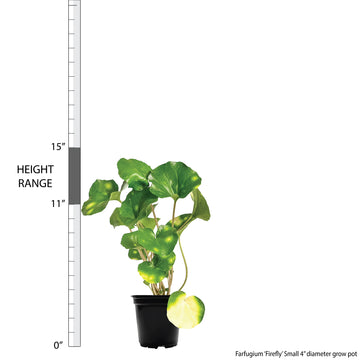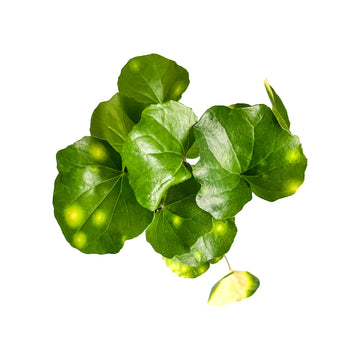 Farfugium 'Firefly'
Farfugium japonicum 'Firefly'
Farfugium 'Firefly' – the shining star of your indoor jungle! This unique table top plant will mesmerize you with its glowing spots and beautiful leaf shapes. Bright indirect light and consistently moist soil are all it needs to shine – time to light up your living space! The Leopard Plant or Tractor Seat Plant will rarely grow taller than 2' giving it the green light for placing in small spaces.

Visit our in-depth Farfugium 'Firefly' Plant Care Guide for more care tips!
Learn what to do when you receive your plants in this easy-to-follow Unboxing Guide!
Light: Medium to Bright Indirect
Water: Medium
Temperature: Average
Humidity: Above Average
Pet Friendly: No
For tips on plant care click here.
Plant Dimensions
Small11"-15" in height measured from bottom of 4" diameter grow pot (sizes may vary)
Unboxing