Asparagus Foxtail Fern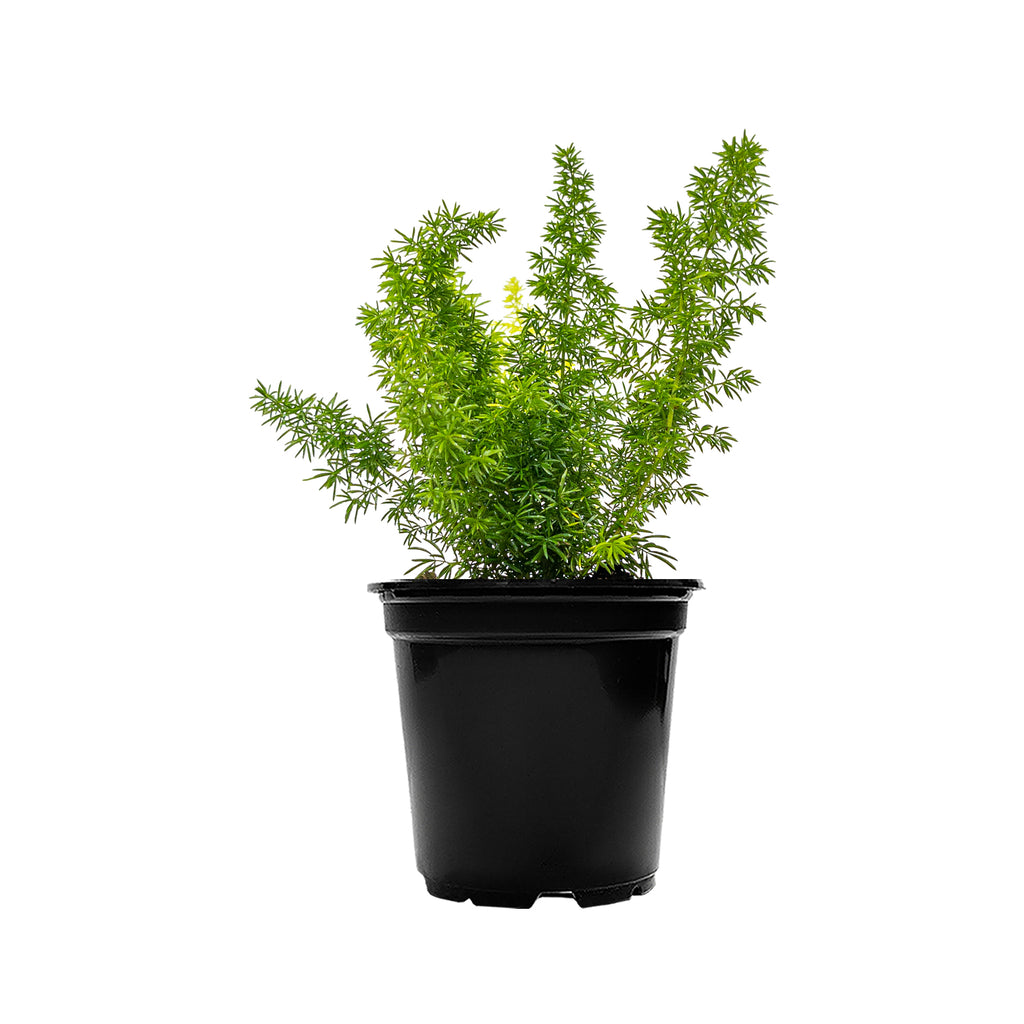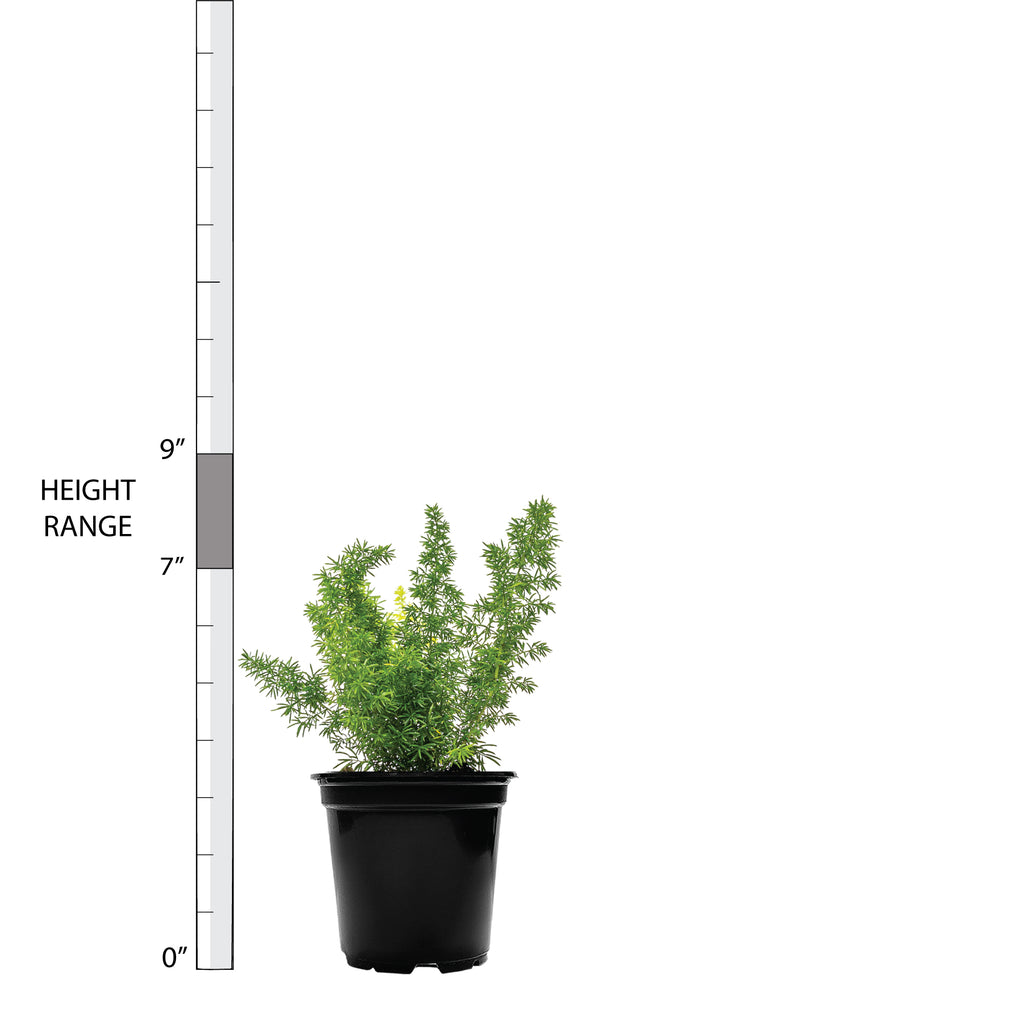 Asparagus Foxtail Fern Small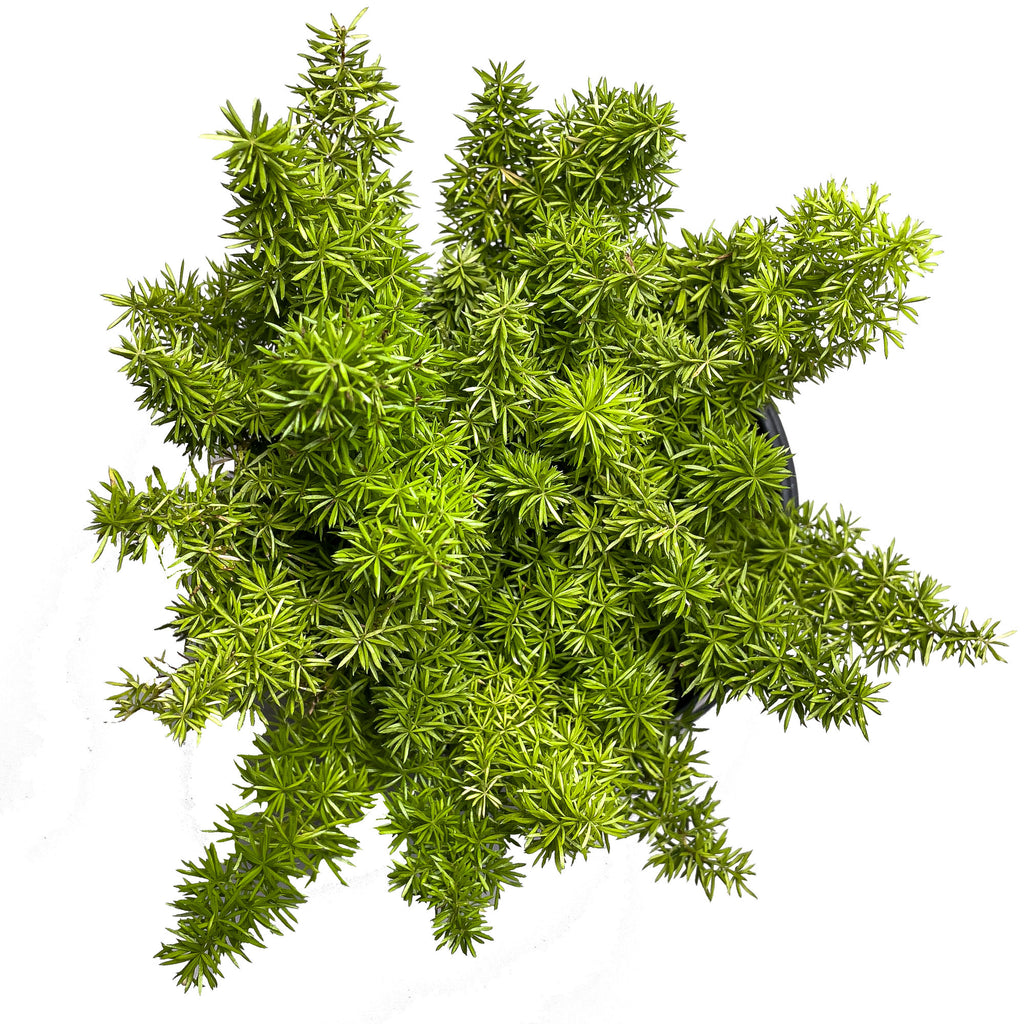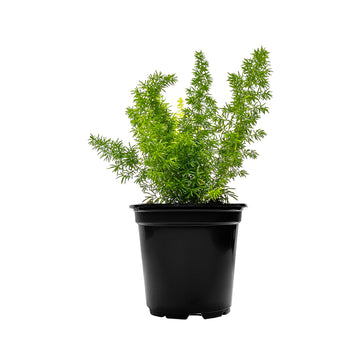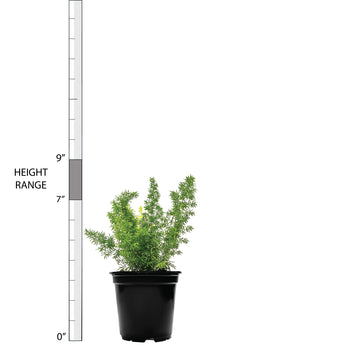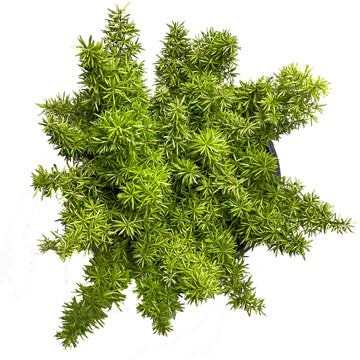 Asparagus Foxtail Fern
Asparagus densiflorus
When you see the Asparagus Foxtail Fern, it can be hard to resist reaching out and running your hand over the delicate, fluffy foliage. Thin stems support delicate and tiny leaves that have a feathery appearance. This indoor plant is technically not a fern! It's possible it was given this common name because of its habit and fragile-looking leaves. This so-called fern can tolerate drought once established but needs regular watering indoors. The Fern Asparagus will thrive in indirect light, but this adaptable houseplant can handle shadier areas. Increased humidity will help this houseplant look full and continue to push out new growth. This plant is toxic if ingested and may cause skin irritation. Keep away from pets and children.
Visit our in-depth Foxtail Fern Plant Care Guide for more care tips!
Learn what to do when you receive your plants in this easy-to-follow Unboxing Guide!
Light: Medium Indirect
Water: High
Temperature: Average
Humidity: Above Average
Pet Friendly: Yes
For tips on plant care click here.
Plant Dimensions
Small

7"-9" in height measured from bottom of 4" diameter grow pot (sizes may vary)
Large

12"-18" in height measured from bottom of 6" diameter grow pot (sizes may vary)
Unboxing