Homalomena rubescens Variegata
Variegated Homalomena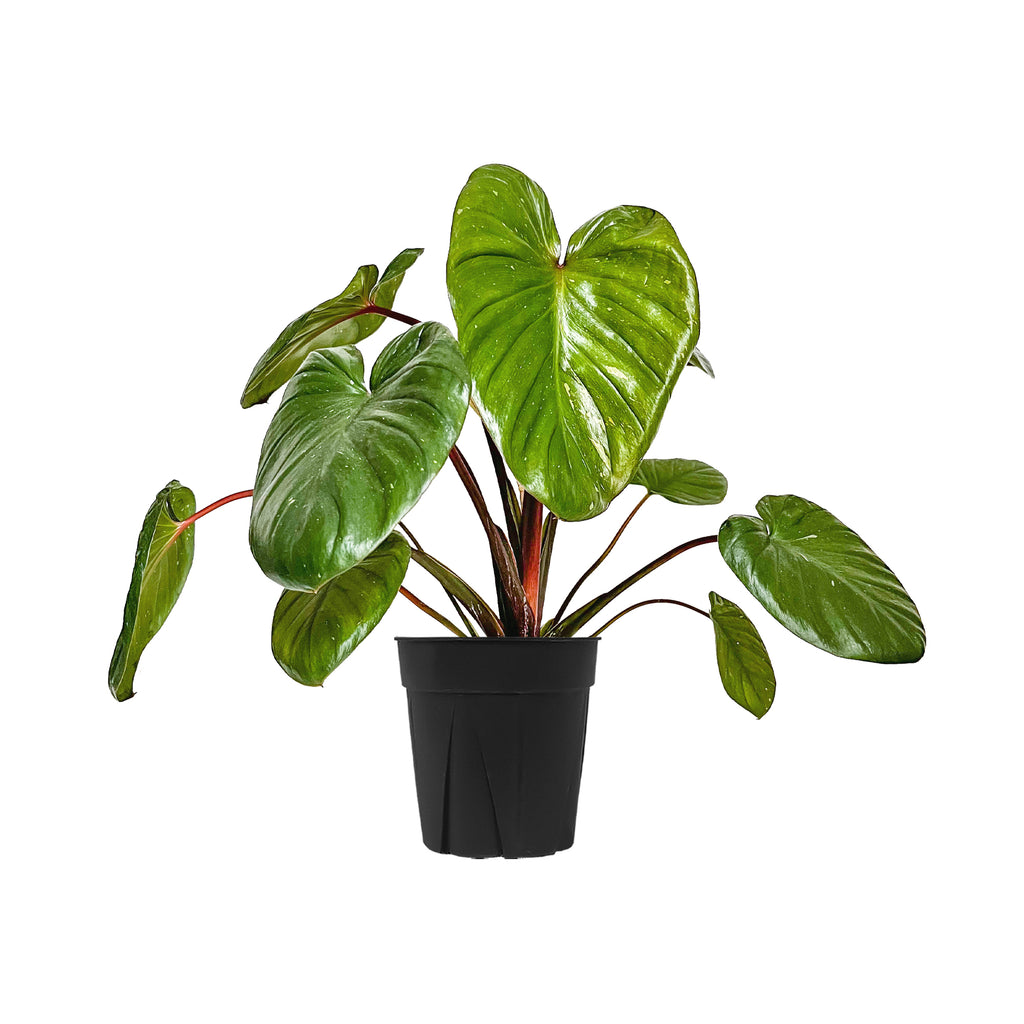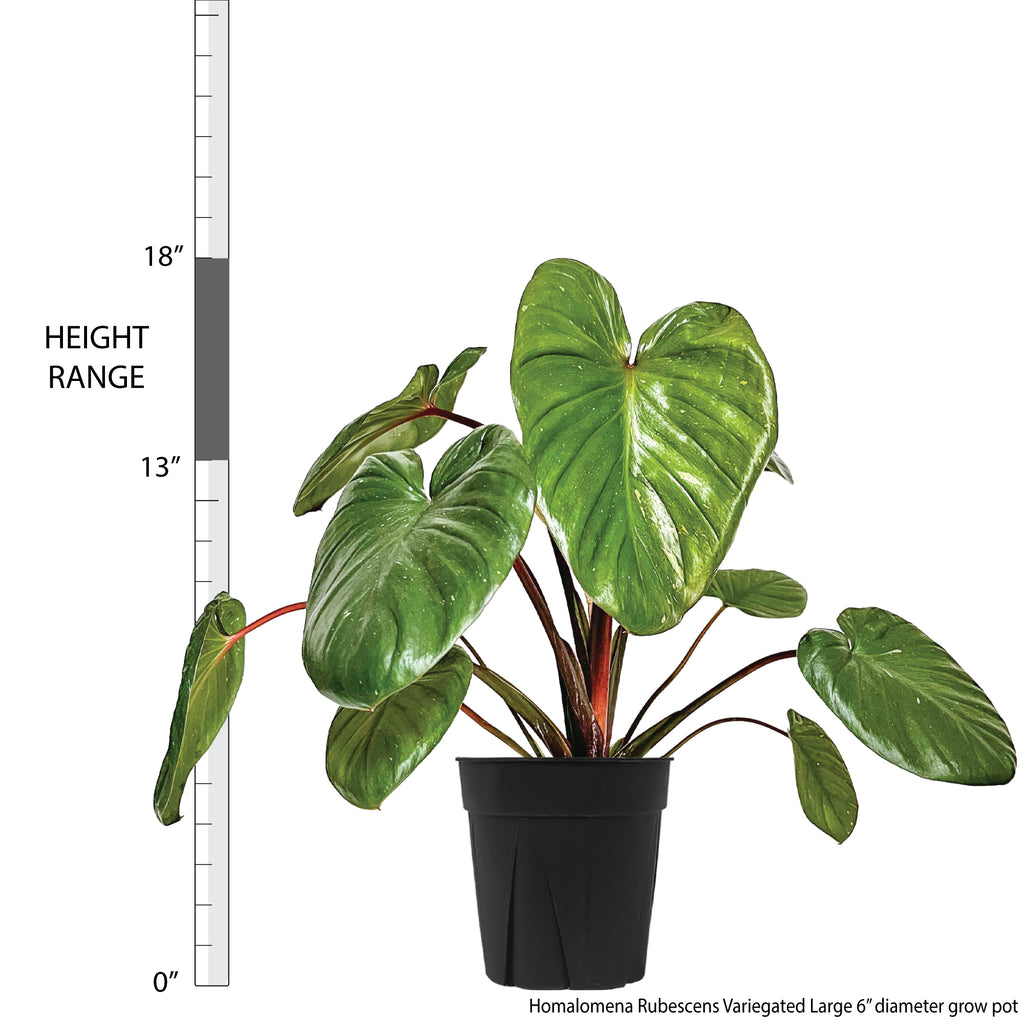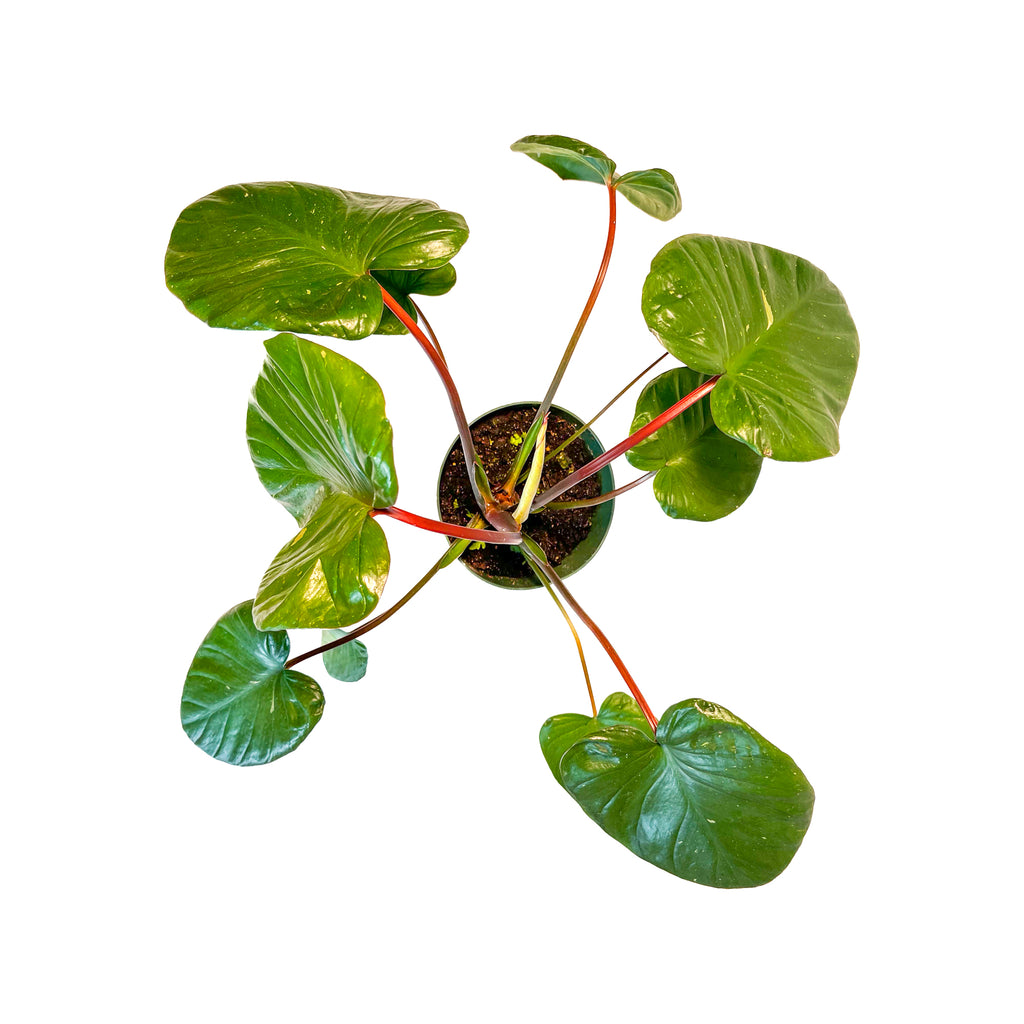 Homalomena Rubescens Variegated Large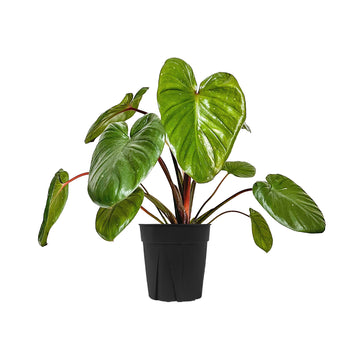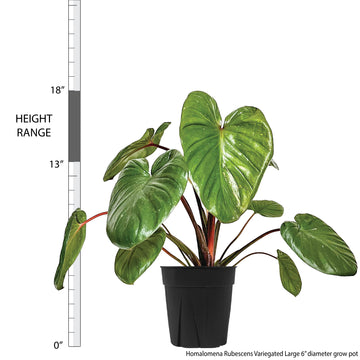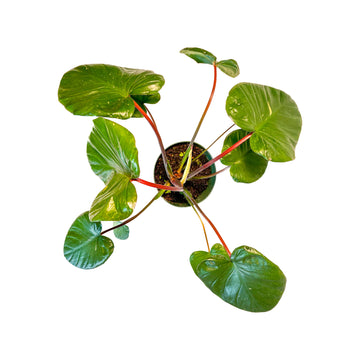 Homalomena rubescens Variegata
Variegated Homalomena
Homalomena rubescens 'Variegata' is as unusual as it is breathtaking! This hard-to-find houseplant is sprinkled with a dusting of creamy-yellow markings, and with care and love, the leaves may develop larger yellow patches. Water your homalonema consistently to keep the soil from drying out, and drain any excess water from the pot.
Visit the in-depth Plant Care Guide for Homalomena for more care tips!

Learn what to do when you receive your plants in this easy-to-follow Unboxing Guide!
Light: Low to Bright Indirect
Water: Medium to High
Temperature: Average
Humidity: Average to Above Average
Pet Friendly: No
For tips on plant care click here.
Plant Dimensions
Large

13"-18" in height measured from bottom of 6" diameter grow pot (sizes may vary)
Unboxing