Hoya Hindu Rope Variegata
Hoya carnosa 'Compacta Variegata'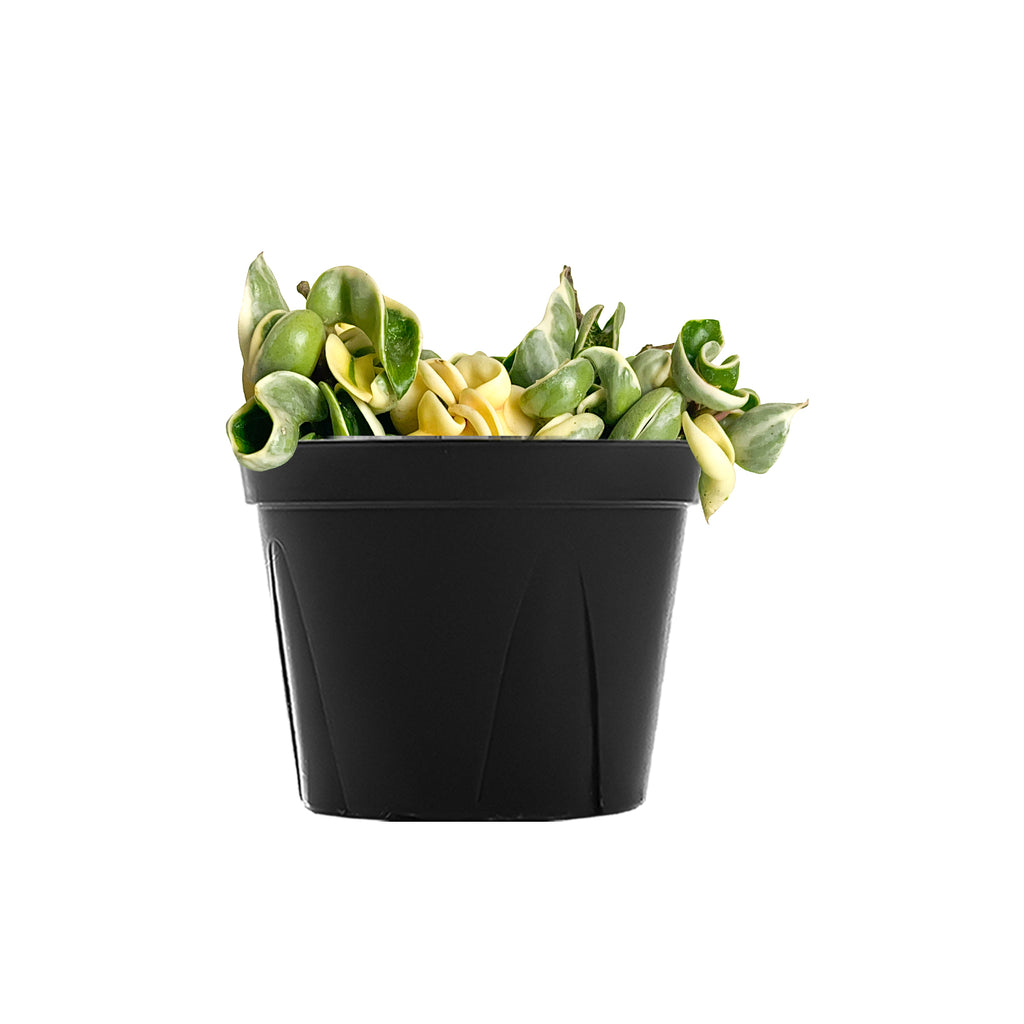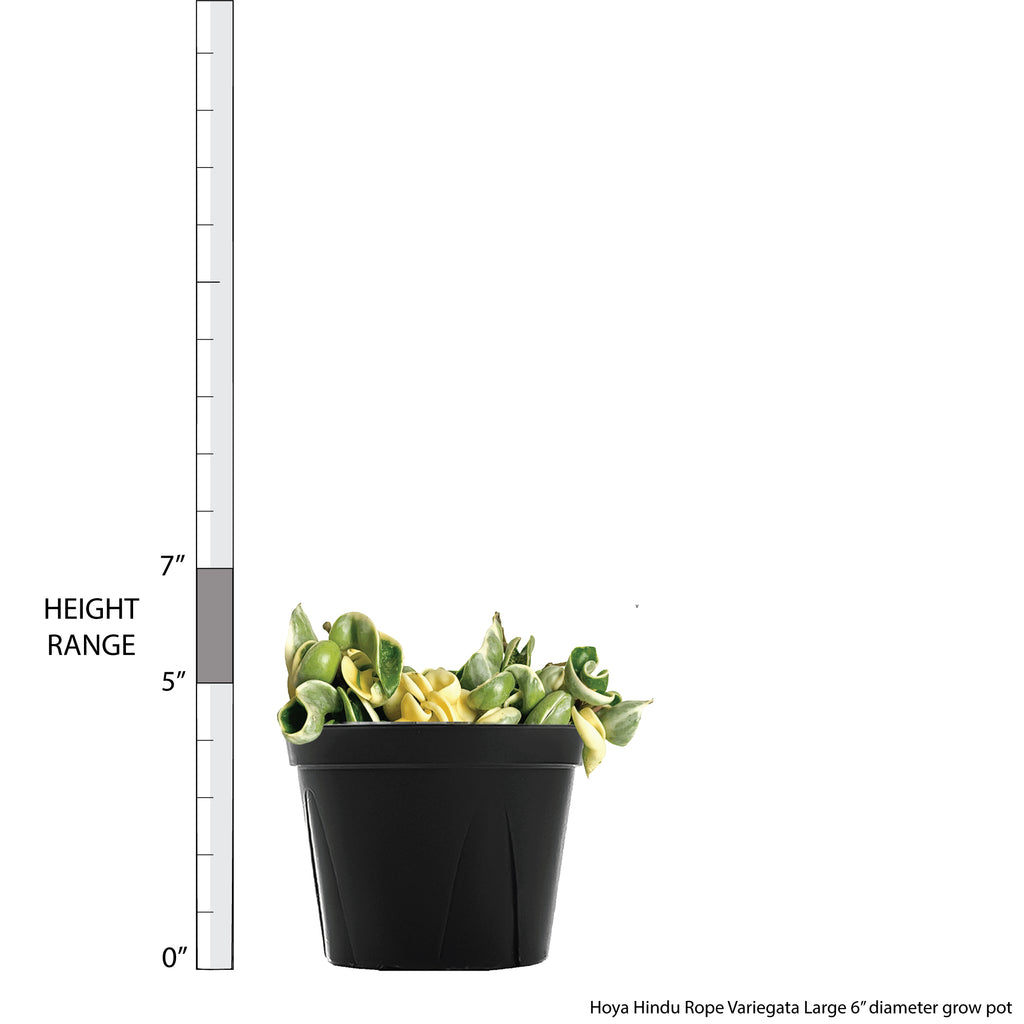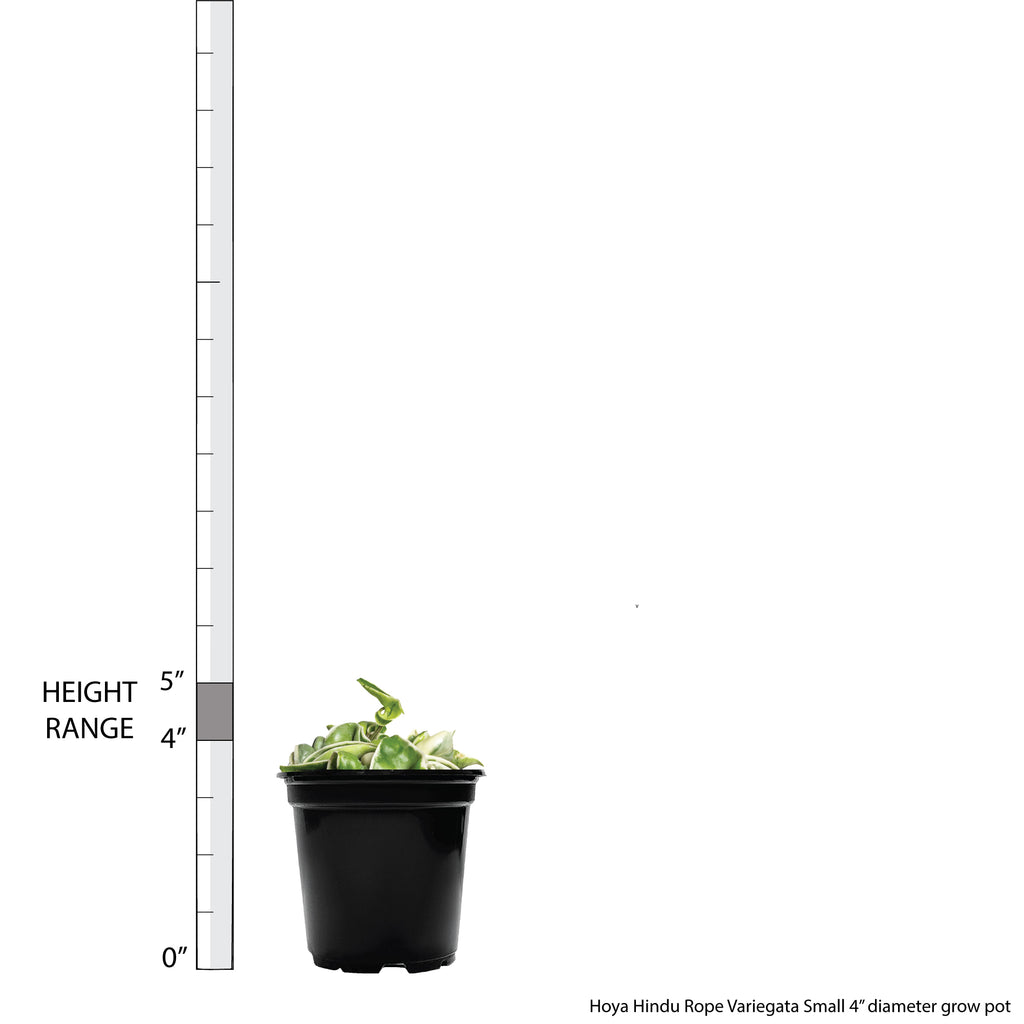 Hoya Hindu Rope Variegata Small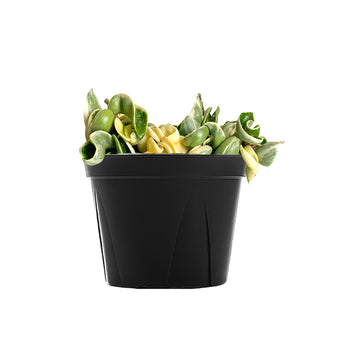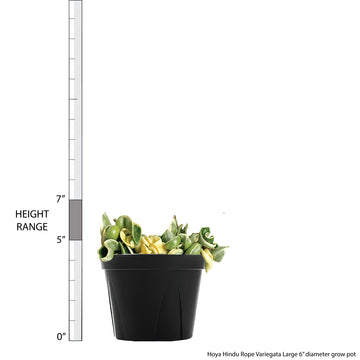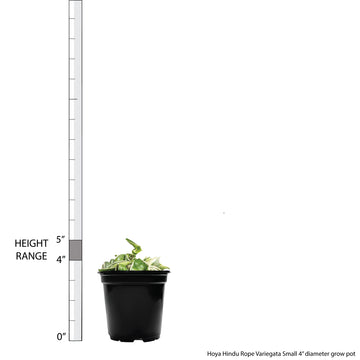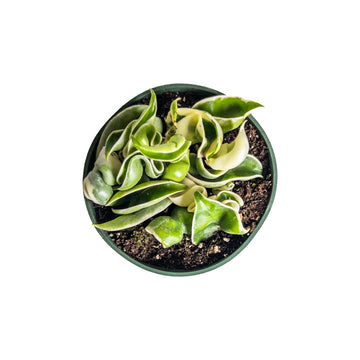 Hoya Hindu Rope Variegata
Hoya carnosa 'Compacta Variegata'
The wait is over! The hard to find Hoya carnosa 'Compacta Variegata' is back! It is impossible to resist the temptation to touch this special hoya's unique green and cream ribbon-like foliage. The Hoya Hindu Rope Variegata looks like living fortune cookies filled with corny wisdom in each crevice. "Good things come to those who wait" should be the advice given to the future owners of these non-classical beauties. Growing slowly and deliberately, these "living ropes" will inch their way towards the light and bestow upon you panicles of delicate flowers when grown in bright indirect light.

Visit our in-depth Hoya Plant Care Guide for more care tips!
Learn what to do when you first receive your plants in this easy-to-follow Unboxing Guide!
Plant Dimensions
Small

4"-5" in height measured from bottom of 4" diameter grow pot (sizes may vary)
Large

5"-6" in height measured from bottom of 6" diameter grow pot (sizes may vary)
Unboxing