Hoya Krimson Queen
Hoya carnosa 'Krimson Queen' Wax Plant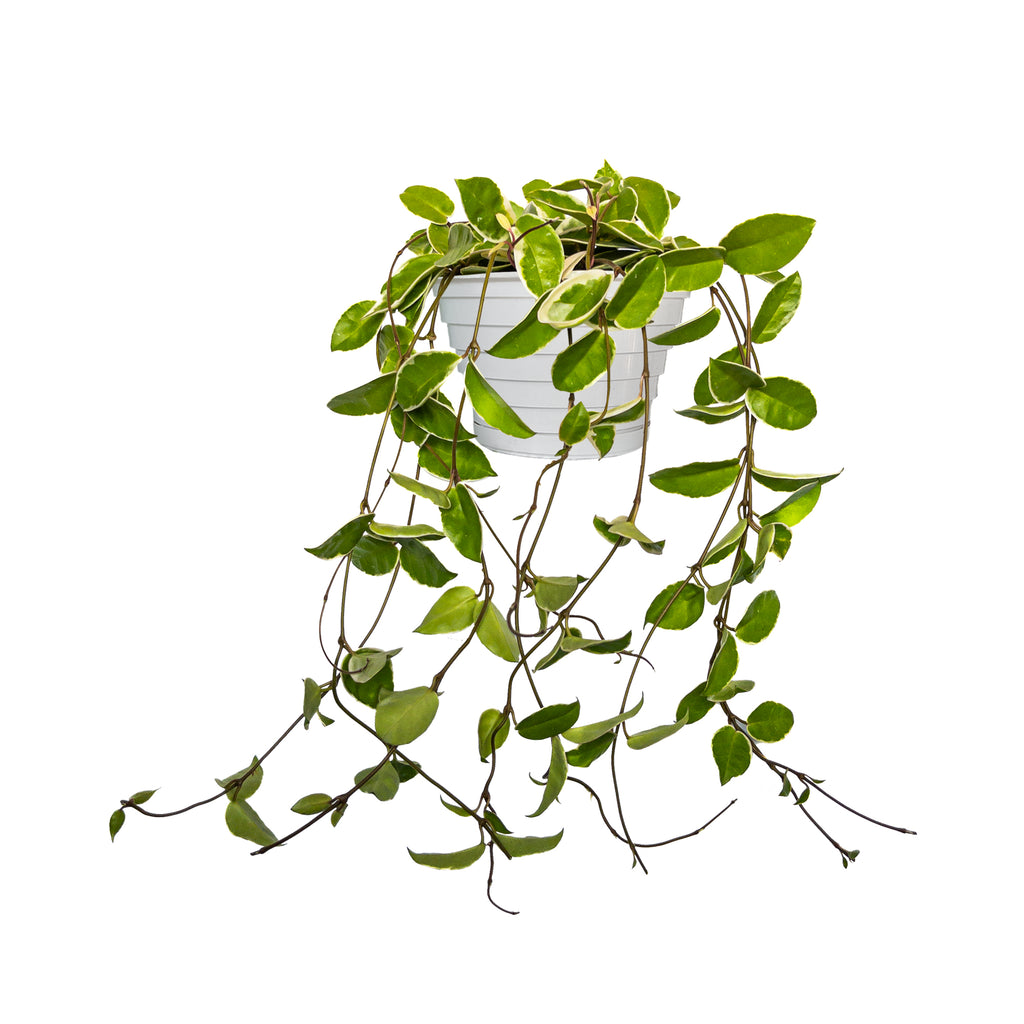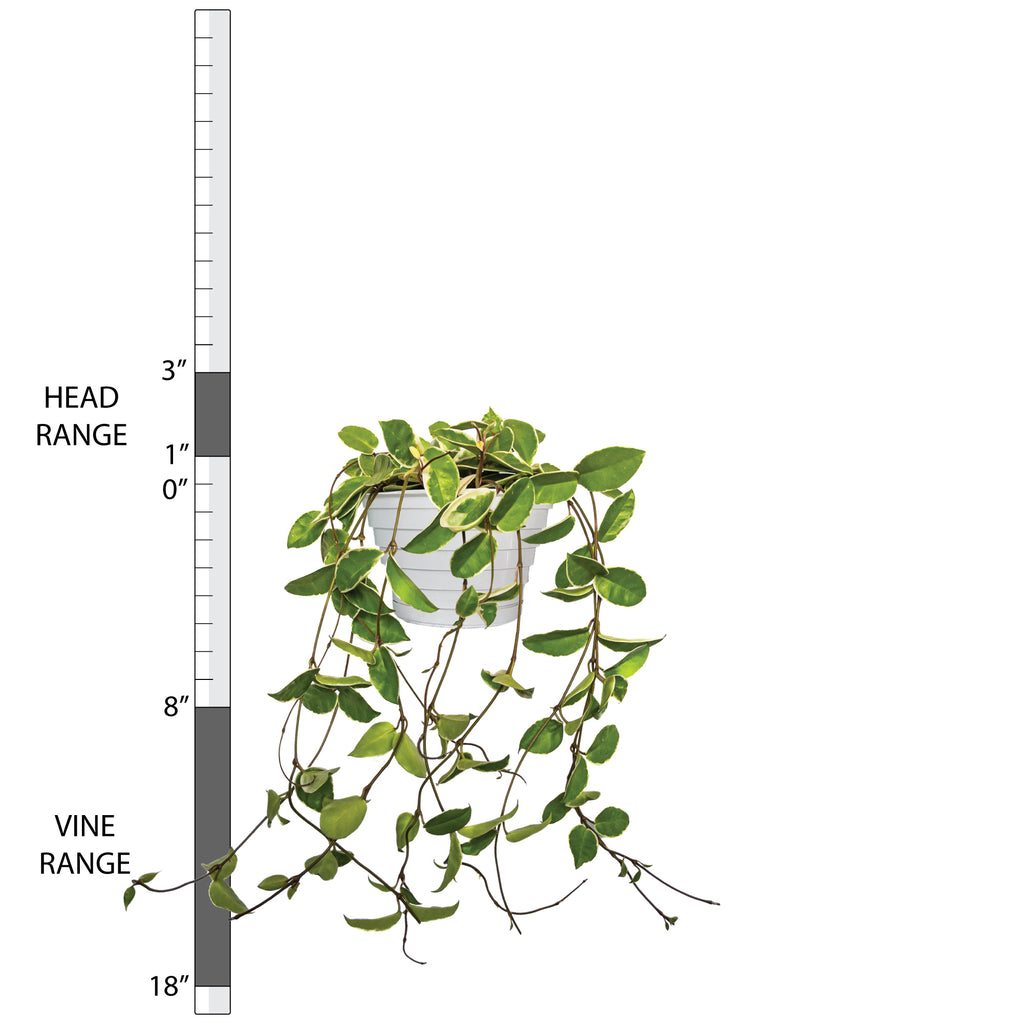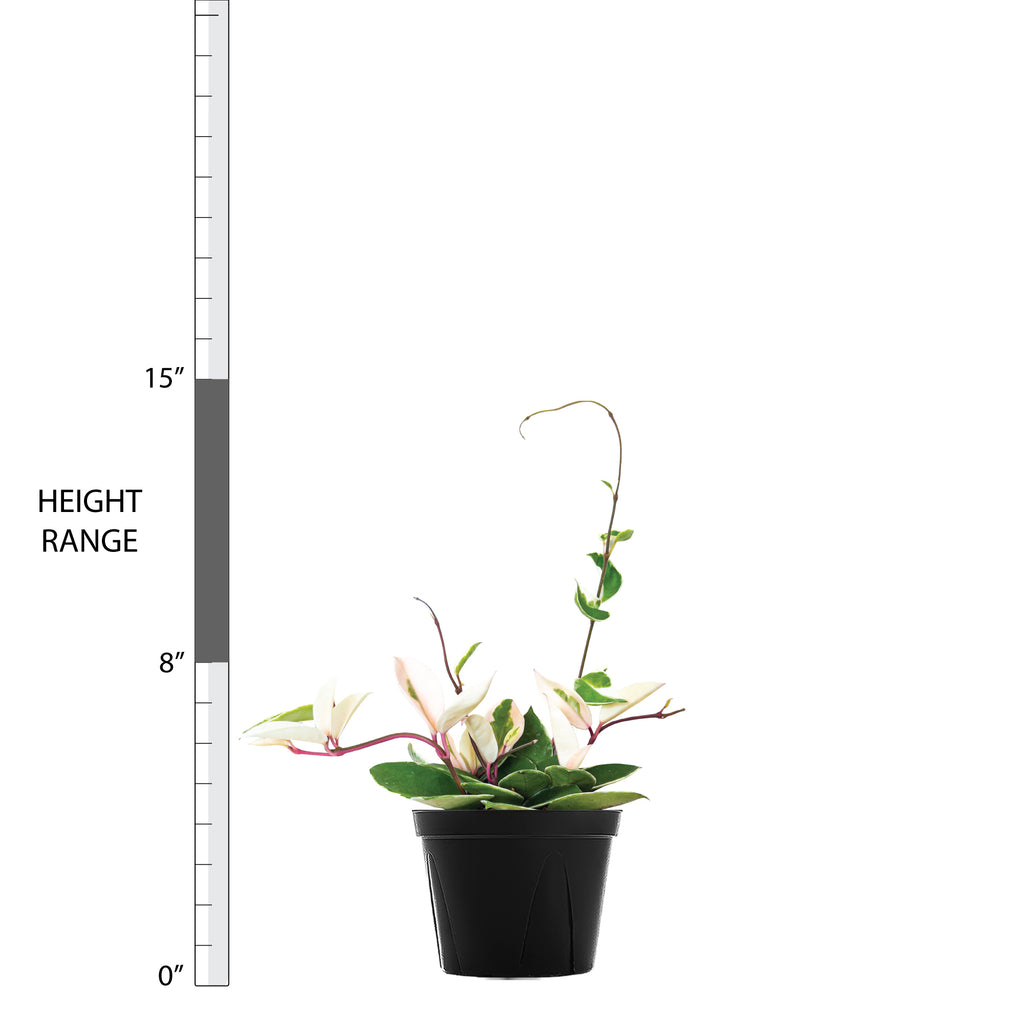 Hoya Krimson Queen Large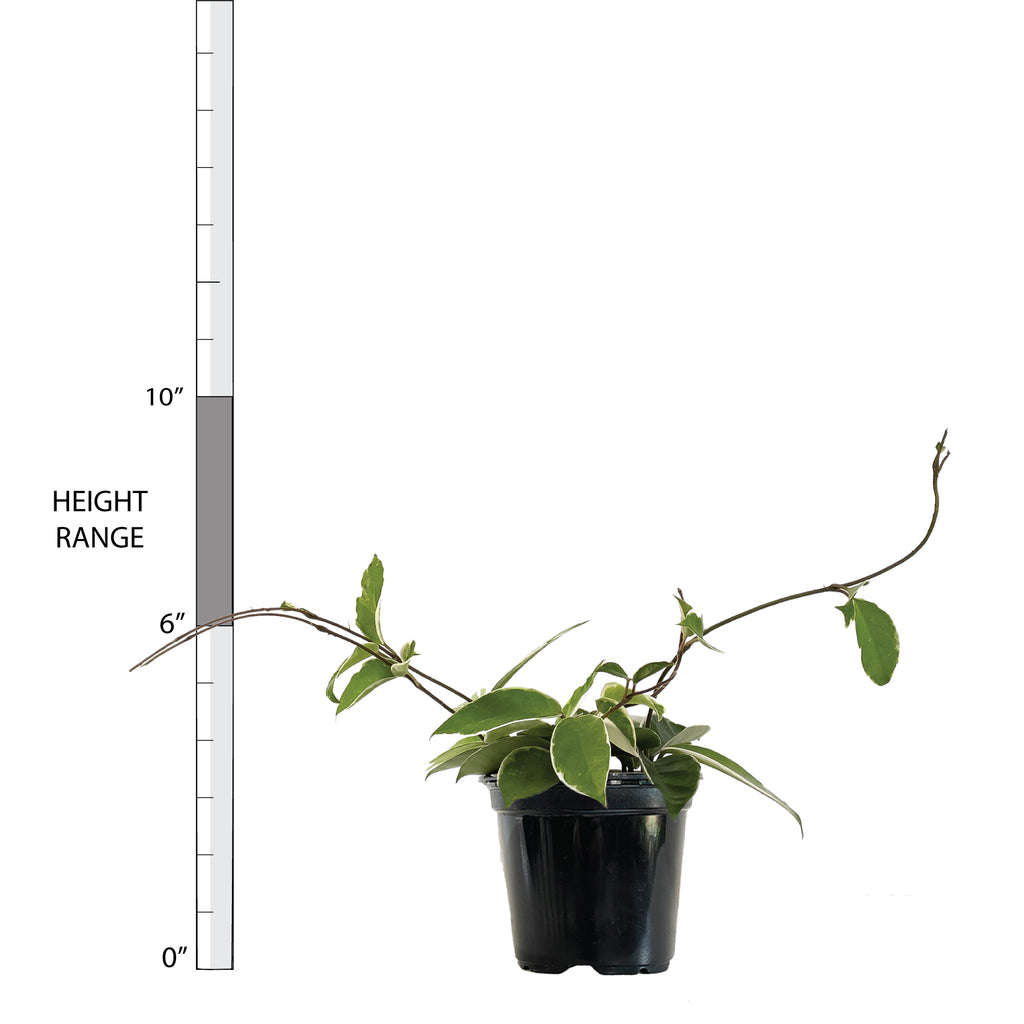 Hoya Krimson Queen Small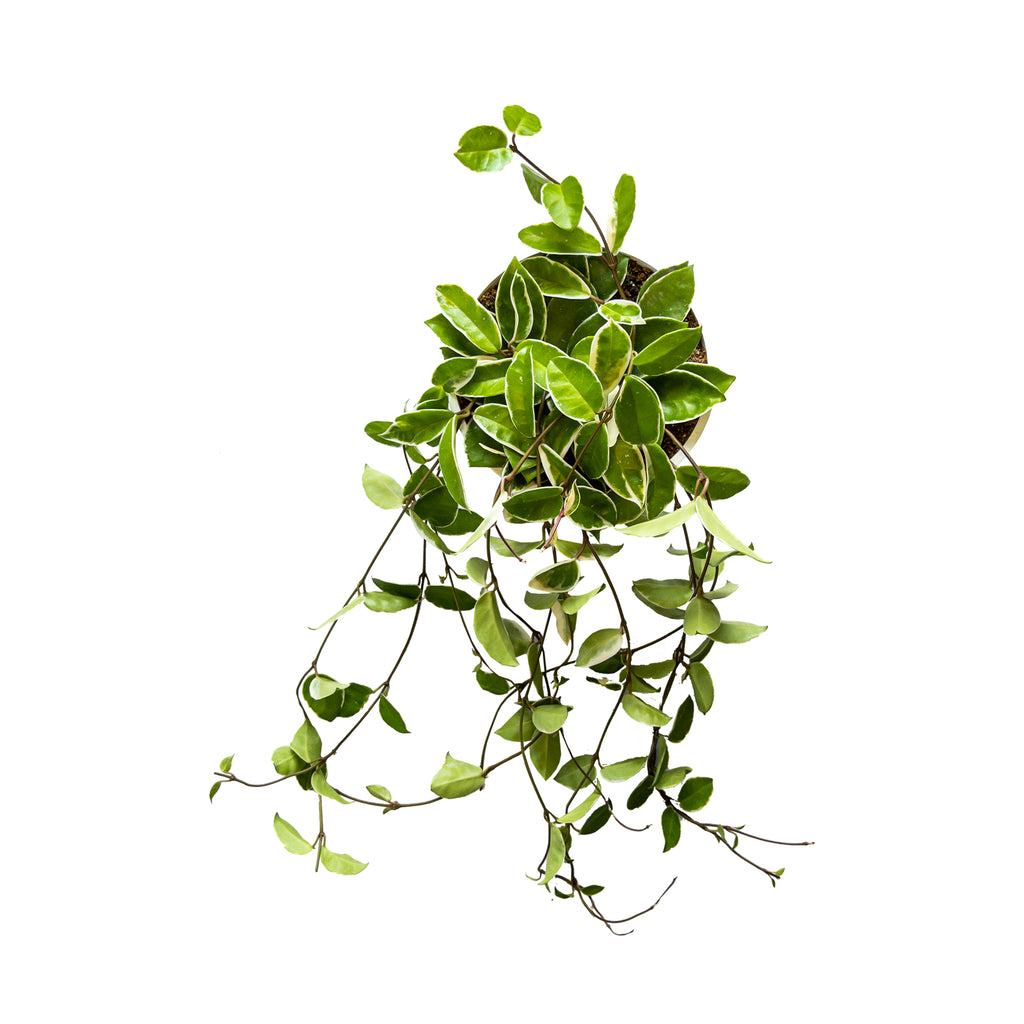 Hoya Krimson Queen Extra Large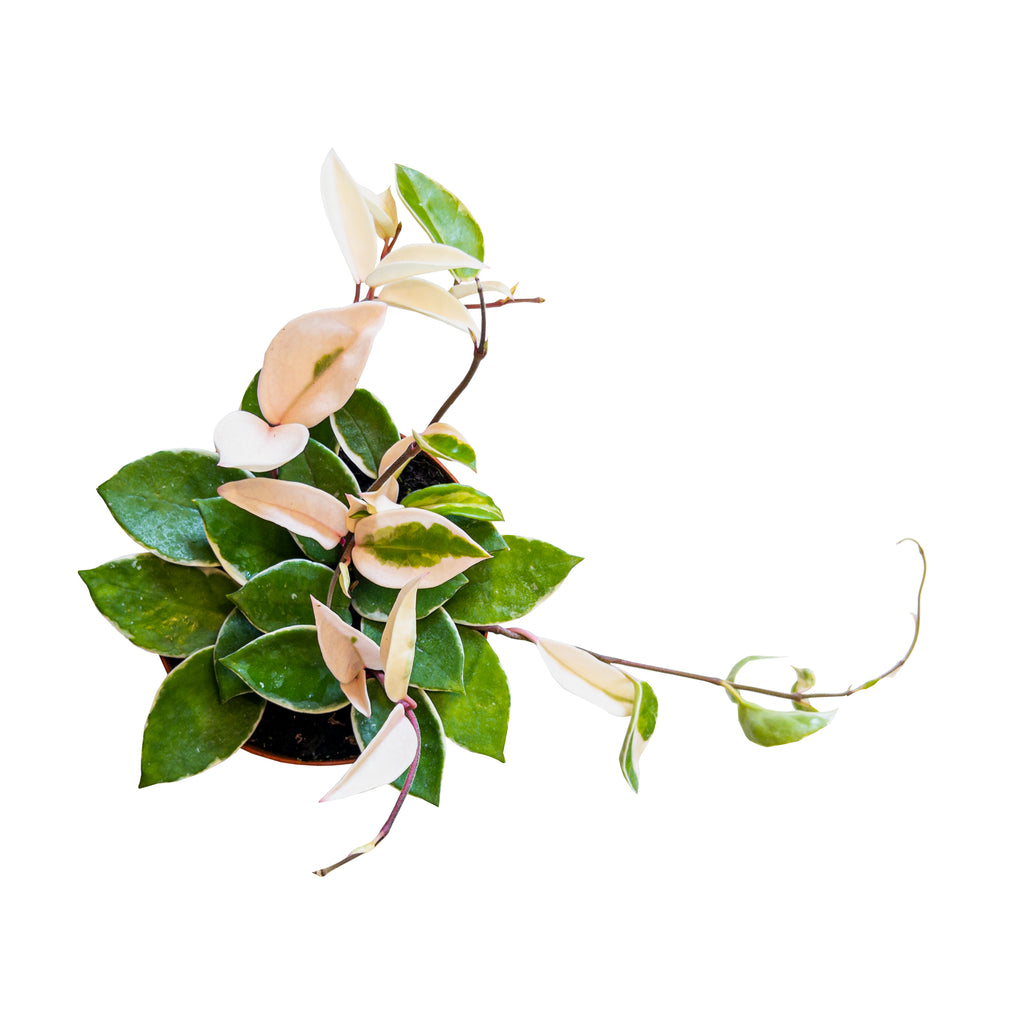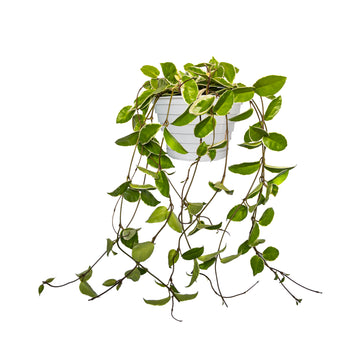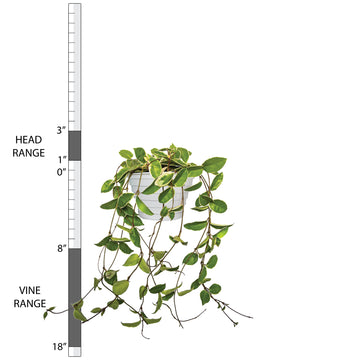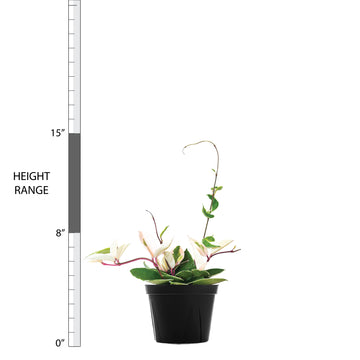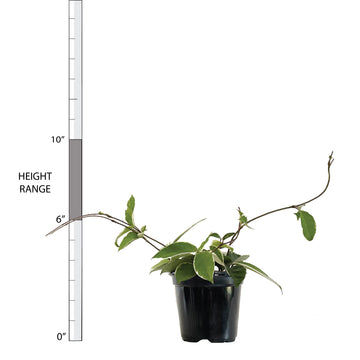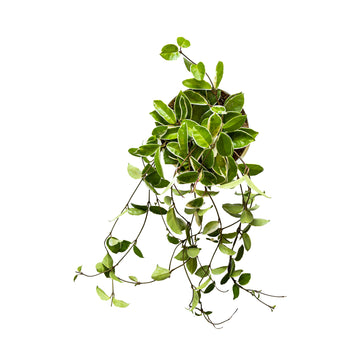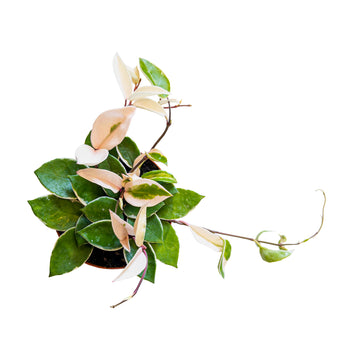 Hoya Krimson Queen
Hoya carnosa 'Krimson Queen' Wax Plant
You may feel compelled to bow or courtesy in the presence of the Hoya carnosa Krimson Queen, but it's not necessary. The leaves of this stunning and easy-care wax vine feature leave with hues of green and cream that are dotted along the thin, trailing vines. Place this regal plant in a spot with bright indirect light and let the soil mostly dry out before watering.
Visit our in-depth Hoya Krimson Queen Plant Care Guide for care tips!
Learn what to do when you receive your plants in this easy-to-follow Unboxing Guide!
Light: Bright Indirect
Water: Low to Medium
Temperature: Average
Humidity: Average
Pet Friendly: Yes
For tips on plant care click here.
Plant Dimensions
Mini

4"-6" in height measured from bottom of 3" diameter grow pot (sizes may vary)
Small

6"-10" in height measured from bottom of 4" diameter grow pot (sizes may vary)
Large

8"-15" in height measured from bottom of 6" diameter grow pot (sizes may vary)
Extra Large

8"-18" vine length range in a 8" diameter grow pot hanging basket
Unboxing