Hoya krohniana 'Black'
Wax Vine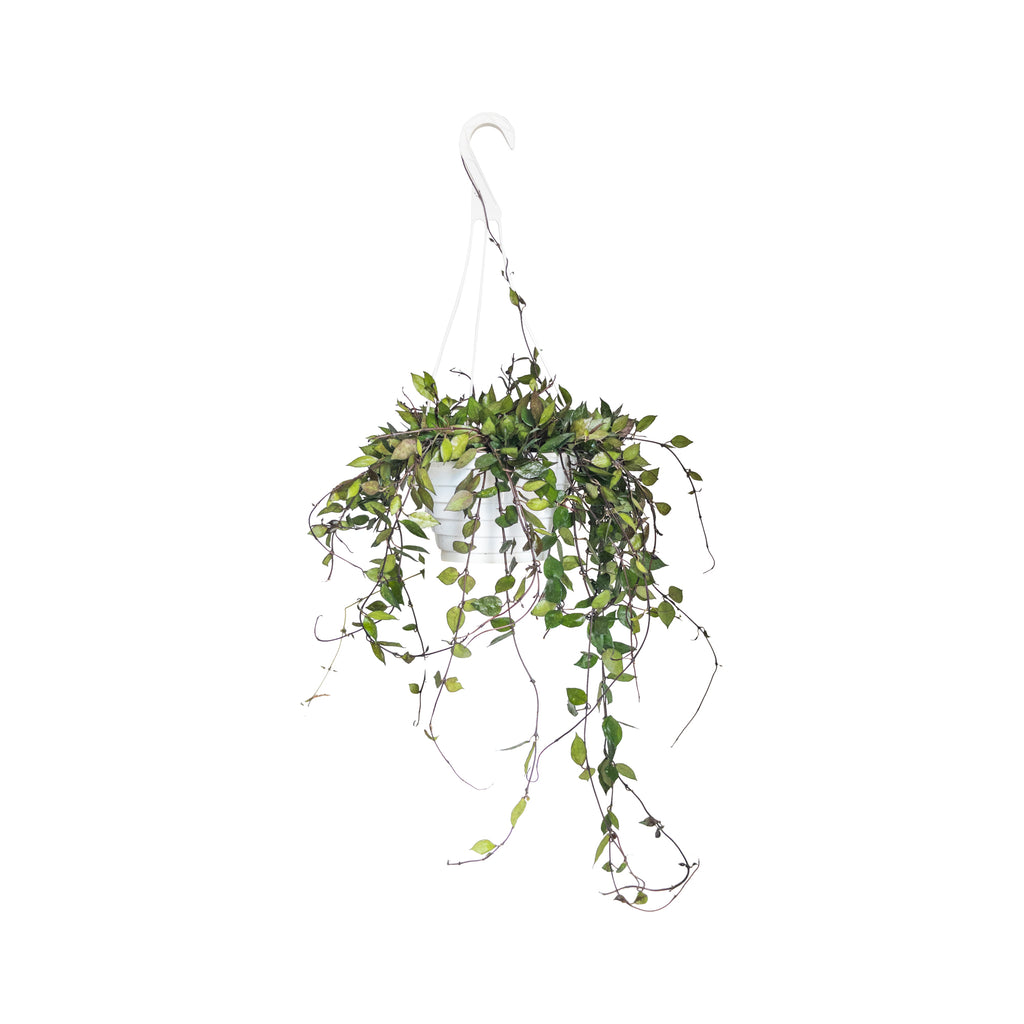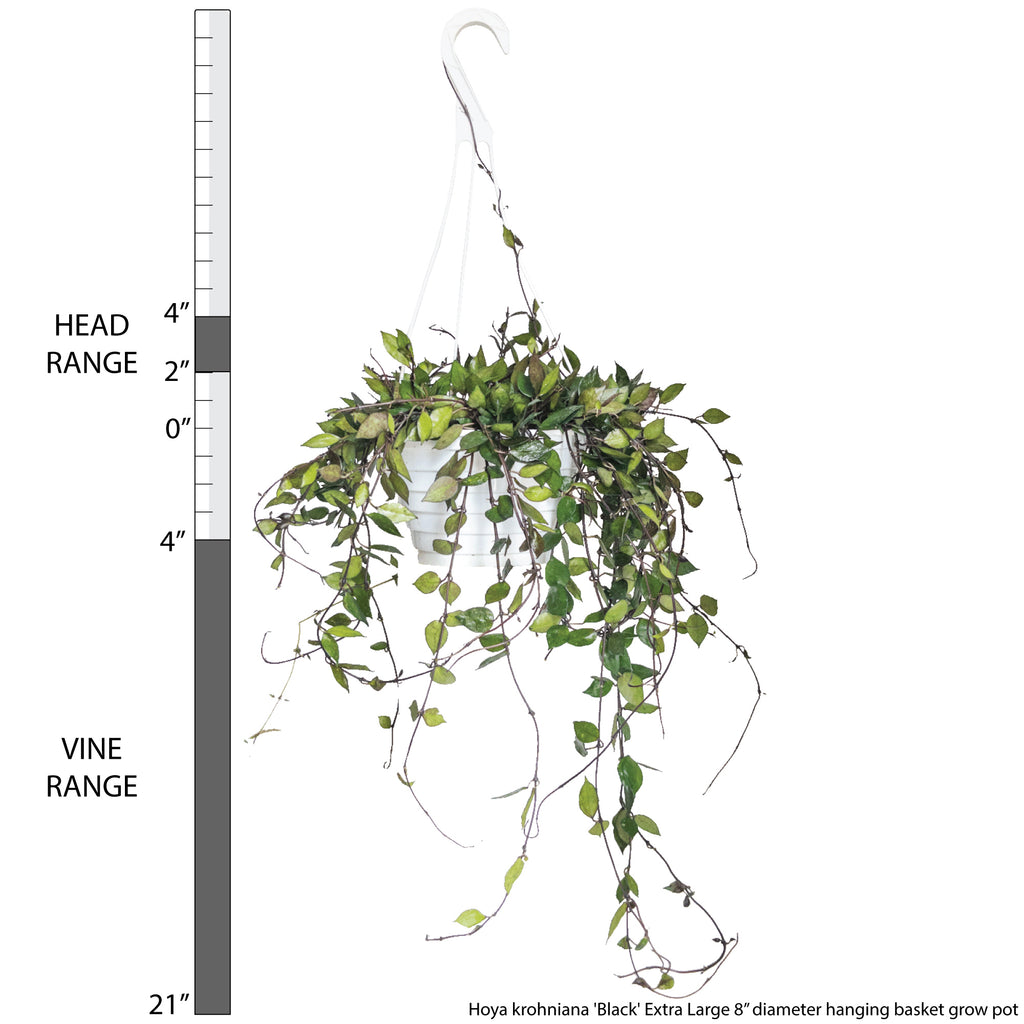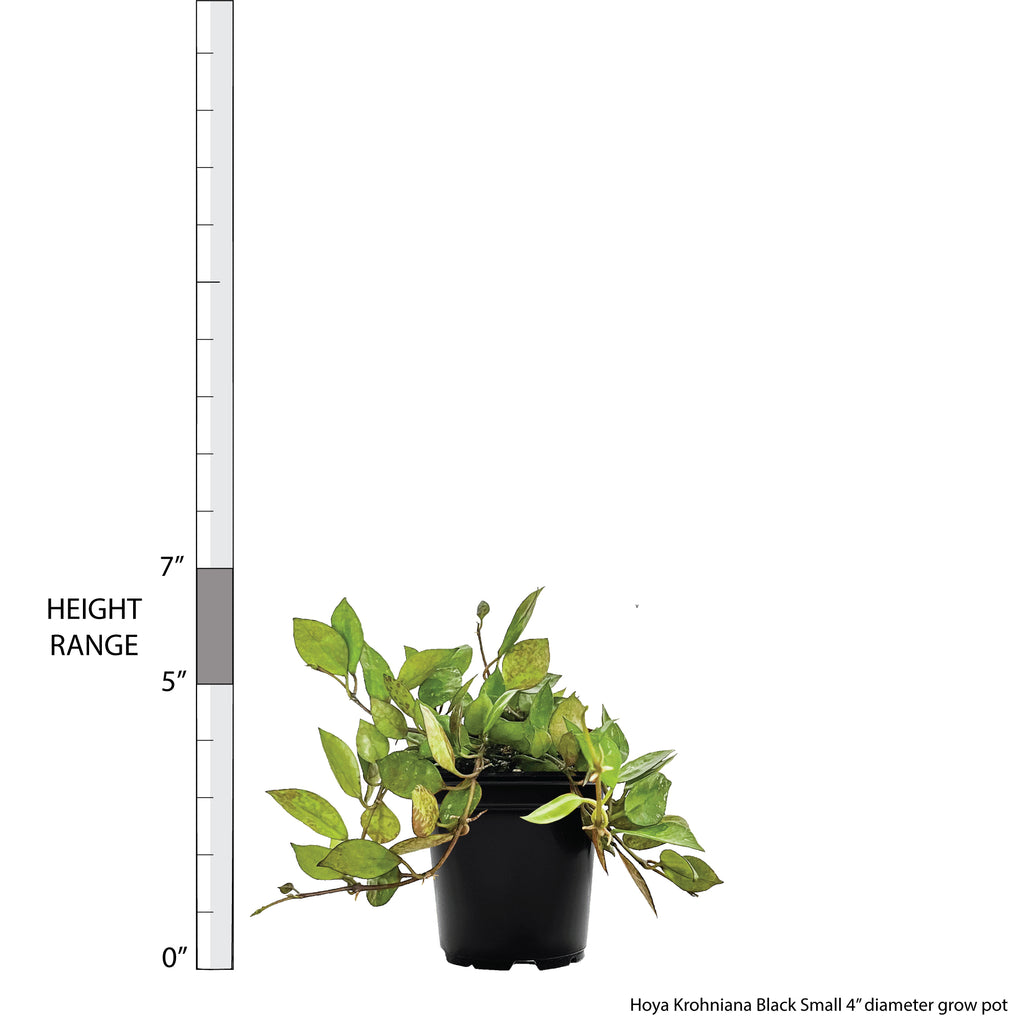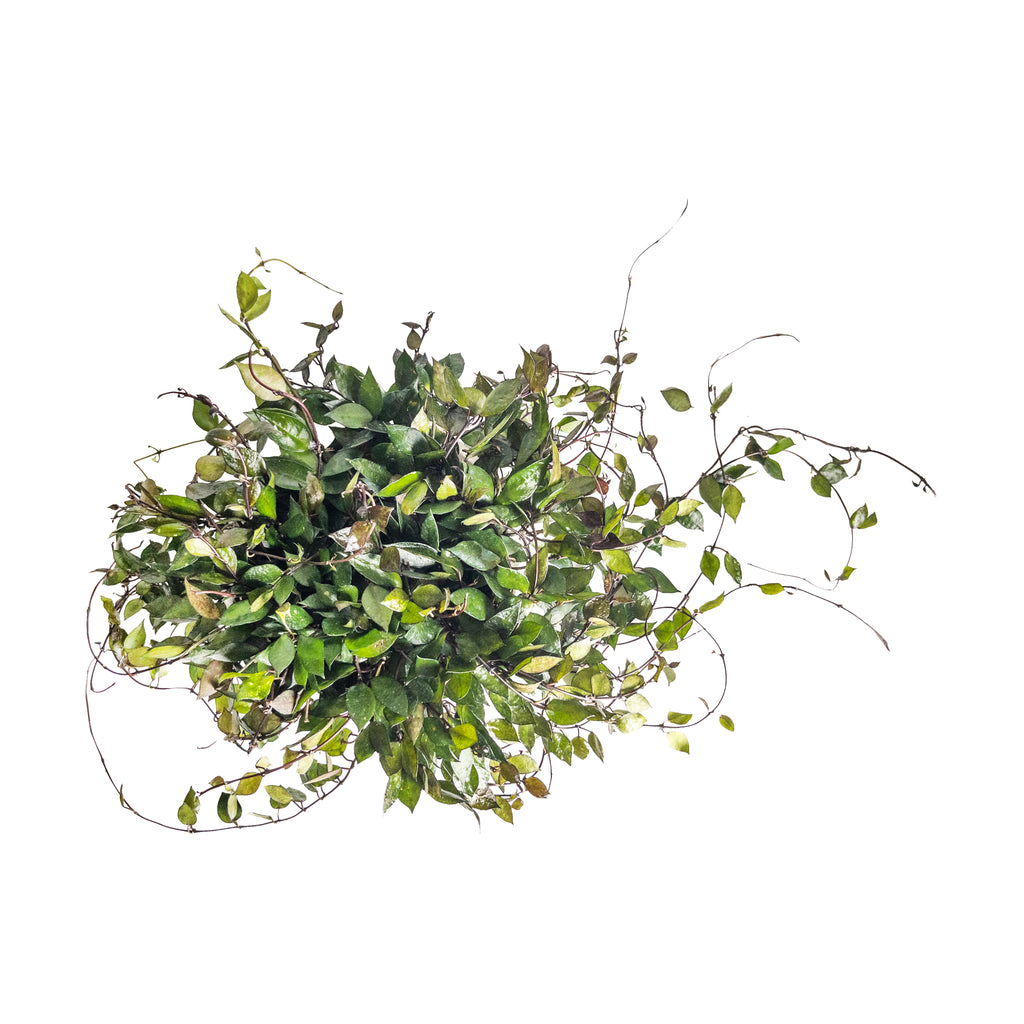 Hoya krohniana 'Black' Extra Large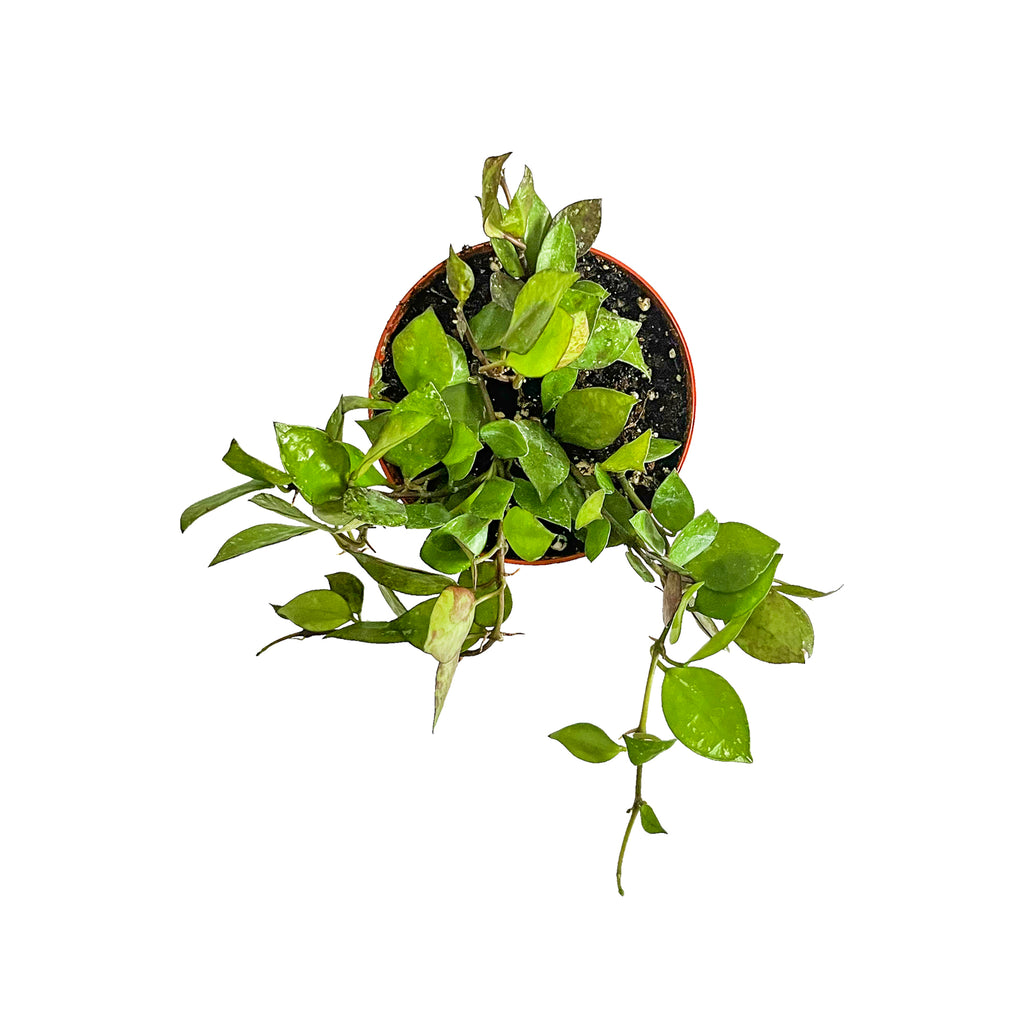 Hoya Krohniana 'Black' Small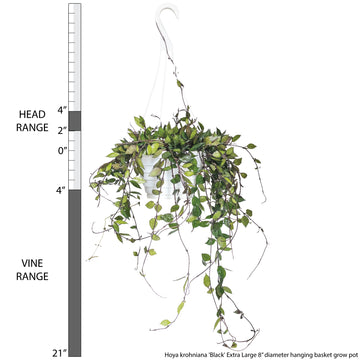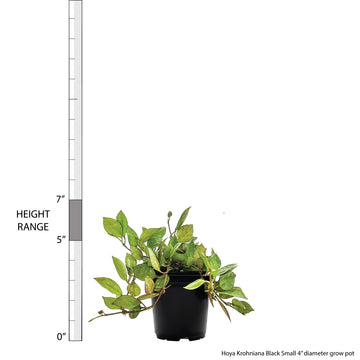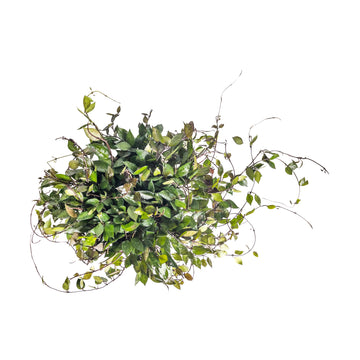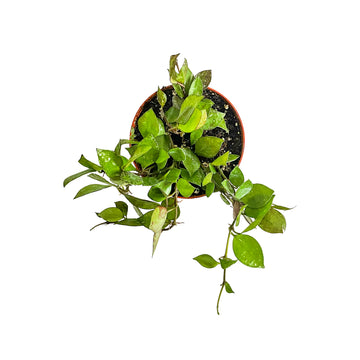 Hoya krohniana 'Black'
Wax Vine
FREE SHIPPING on all orders $50 and up. NO CODE REQUIRED. Terms apply***.
Offer details
Hoya krohniana 'Black' has a surprise for you up its leaves! Like a mood ring, the leaves will turn deep aubergine-purple, almost black, when living in a brightly lit setting! Moody enough for you? The more indirect light this hoya receives, the more it will change its colors. This easy-care vining succulent only needs to be watered when the soil completely dries out and will benefit from being fertilized while it is actively growing.
Visit our in-depth Hoya Plant Care Guide for care tips!
Learn what to do when you receive your plants in this easy-to-follow Unboxing Guide!
Light: Bright Indirect
Water: Low to Medium
Temperature: Average
Humidity: Average
Pet Friendly: Yes
For tips on plant care click here.
Plant Dimensions
Small

2"-6" vine length range in a 4" diameter grow pot
Extra Large

4"-21" vine length range in a 8" diameter grow pot hanging basket
Unboxing