Hoya Speckled Pubicalyx
Hoya Wax Vine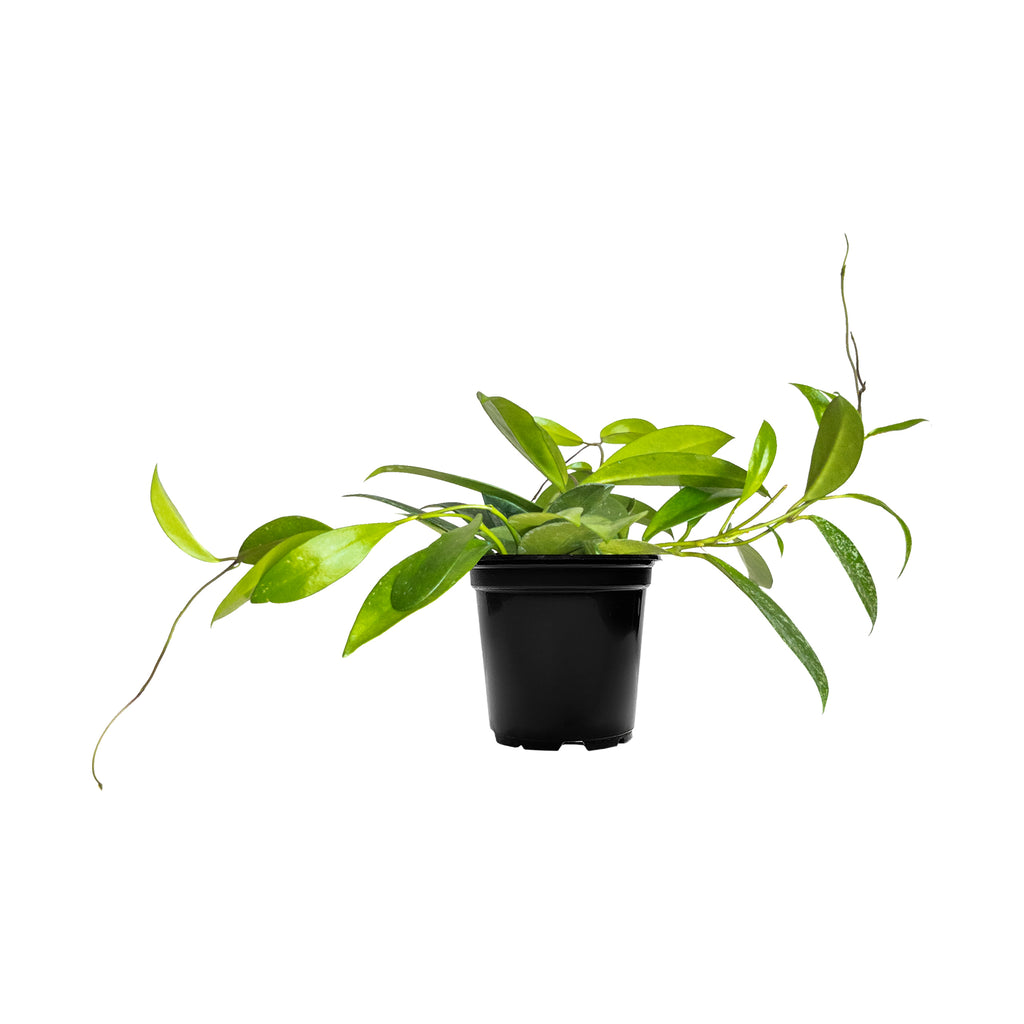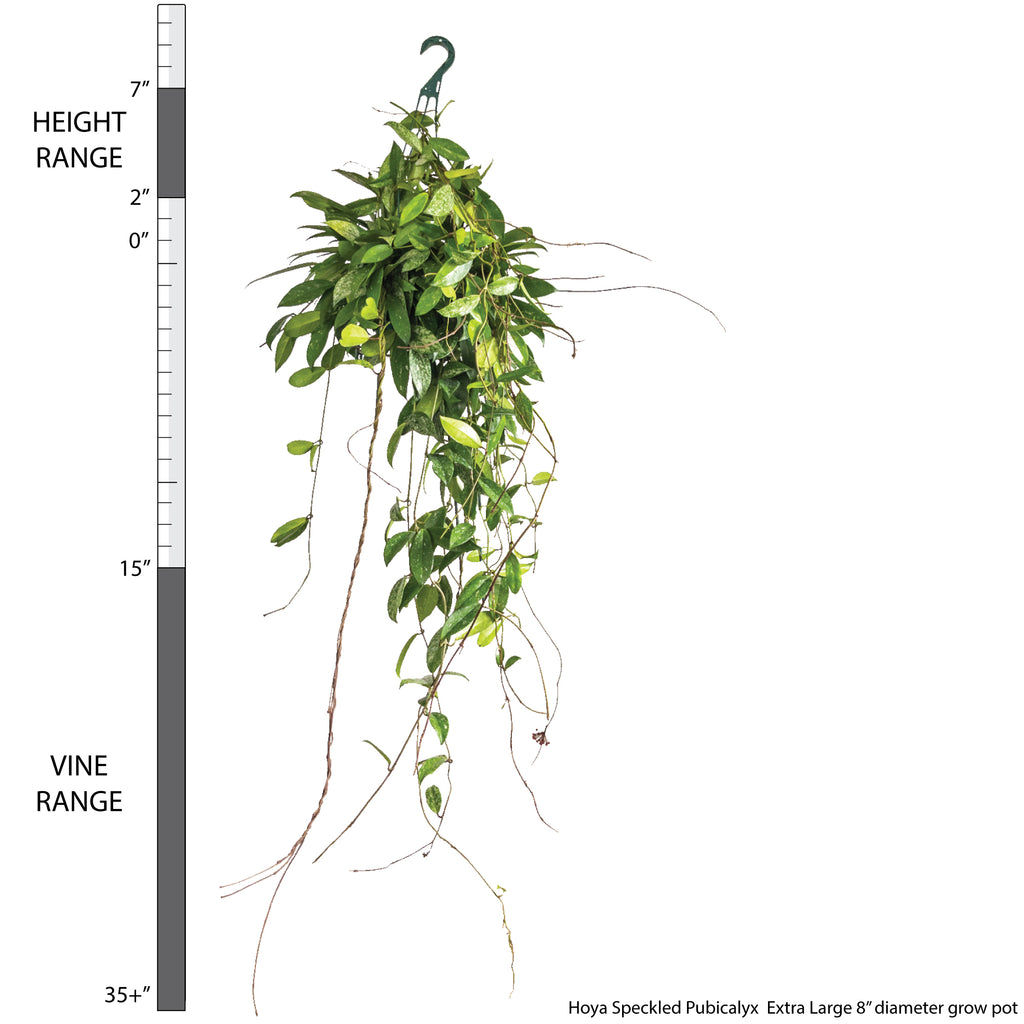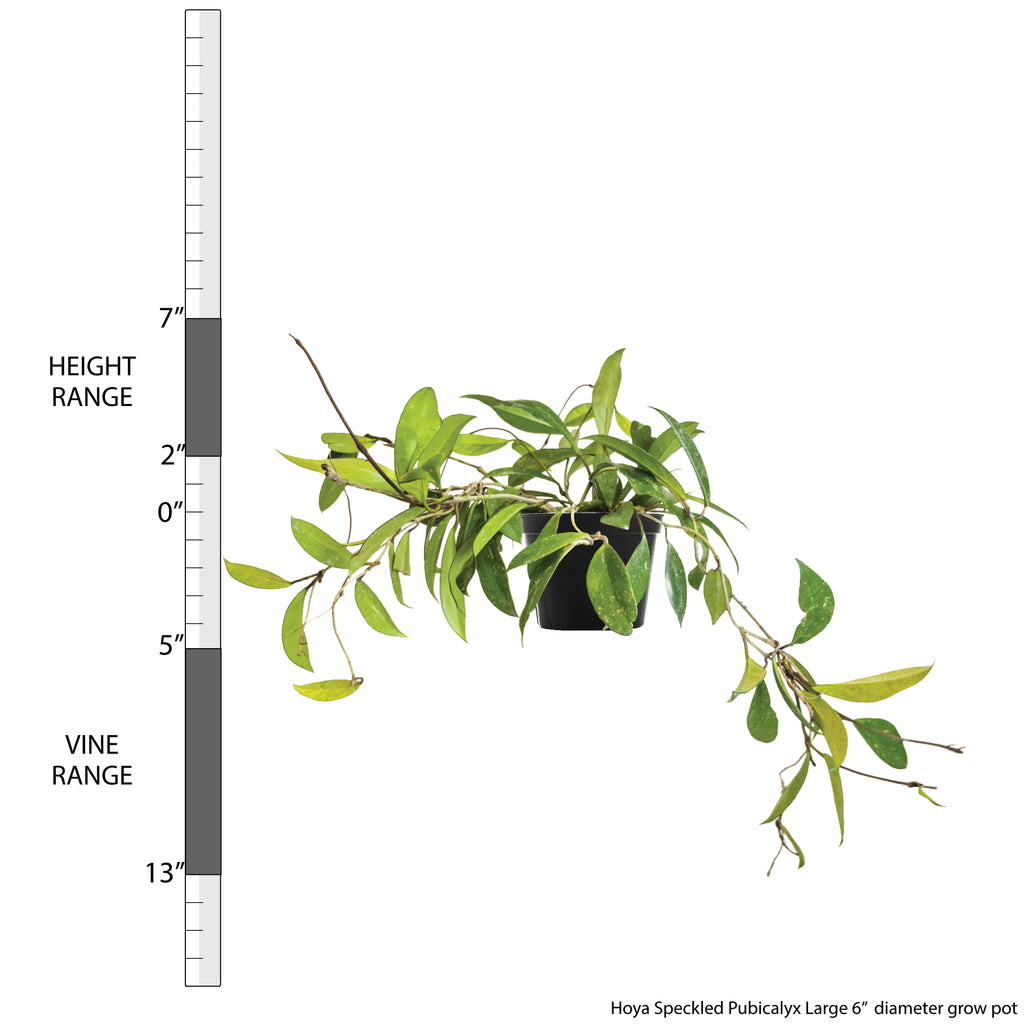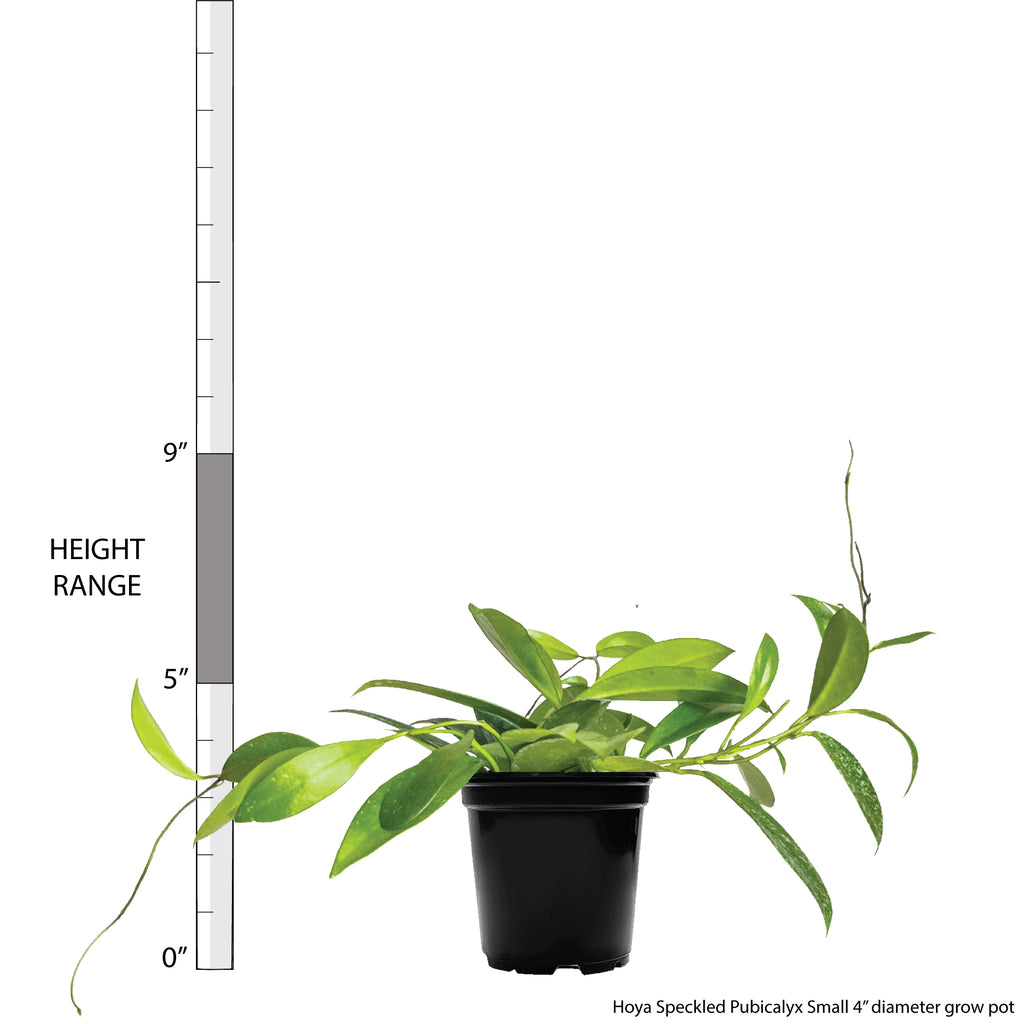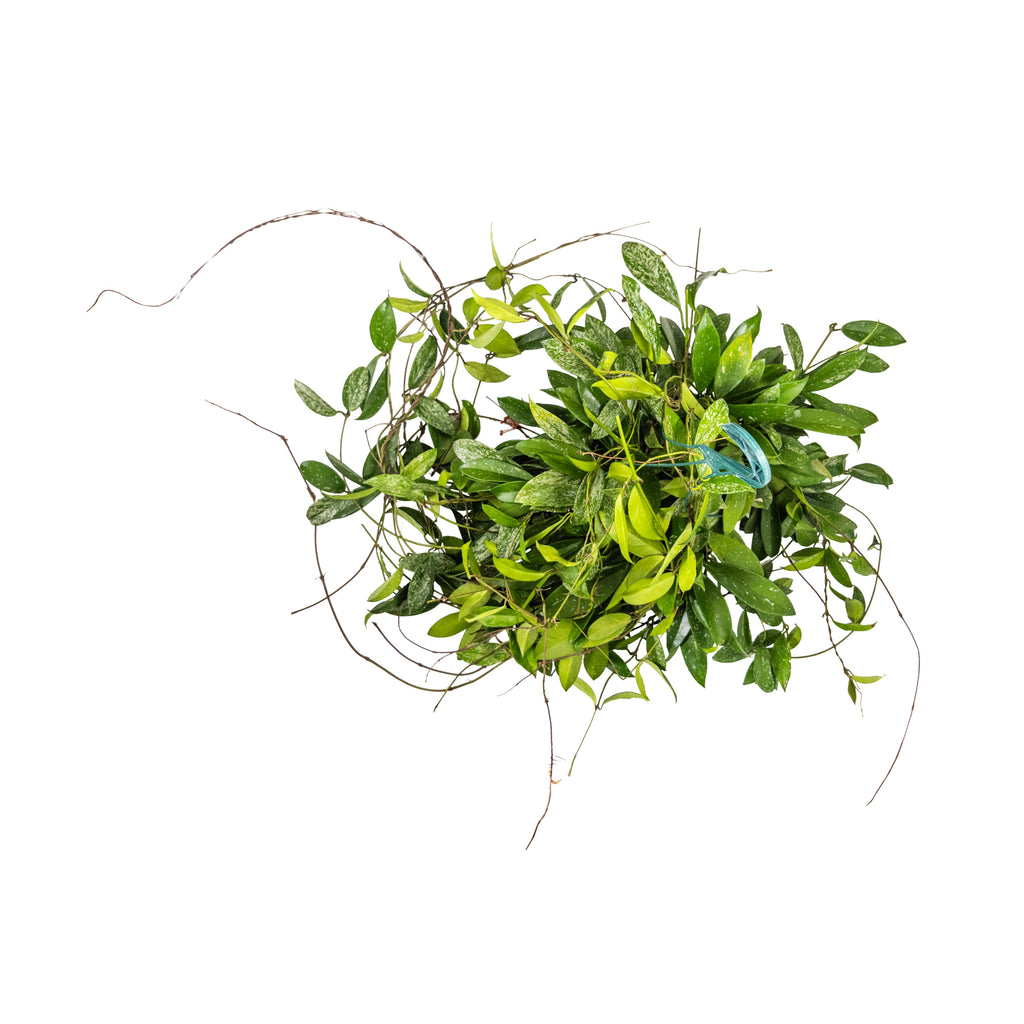 Hoya Speckled Pubicalyx Large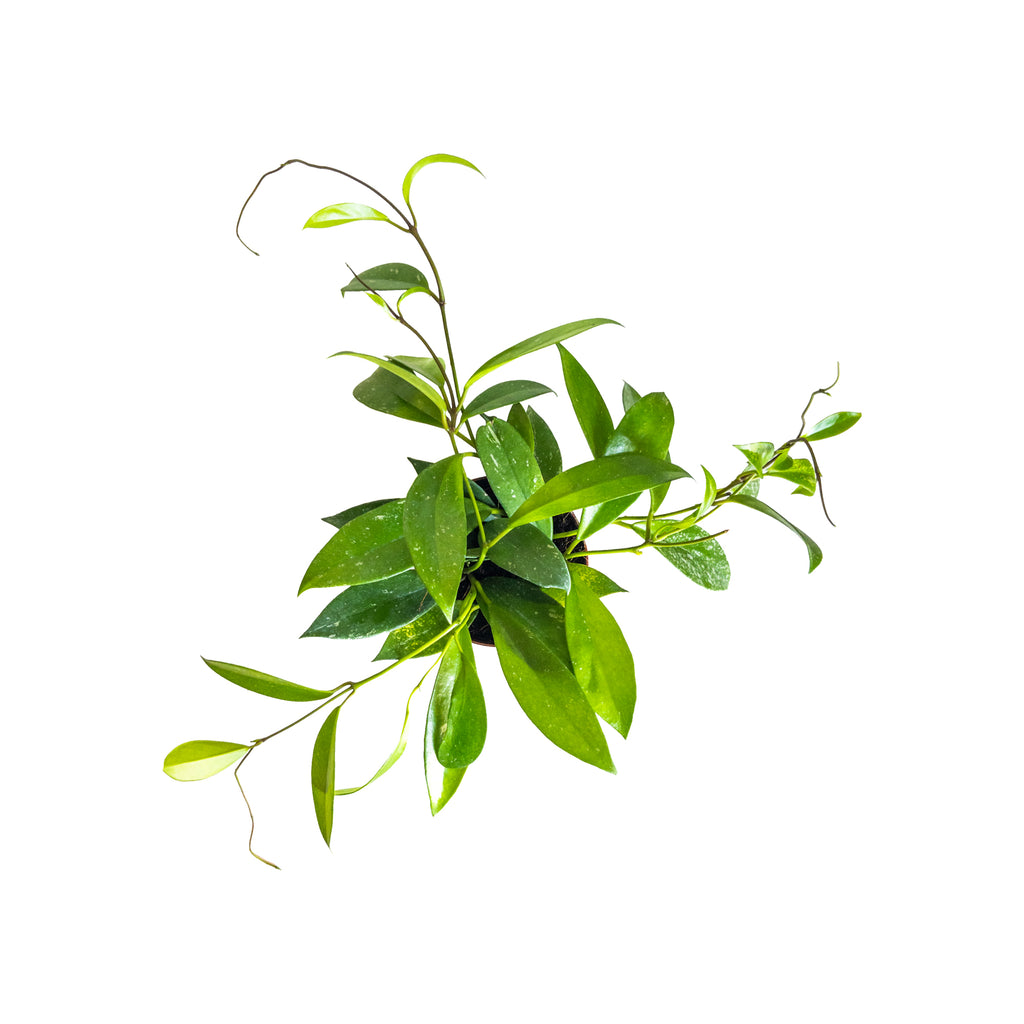 Hoya Speckled Pubicalyx Small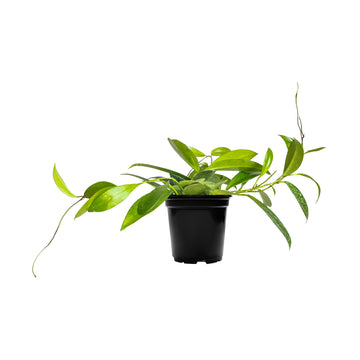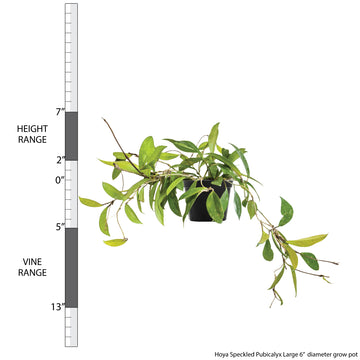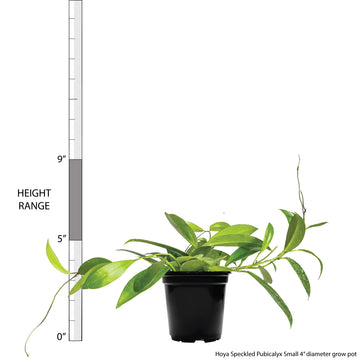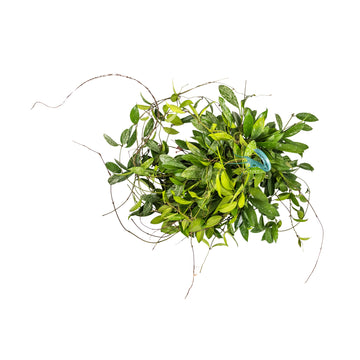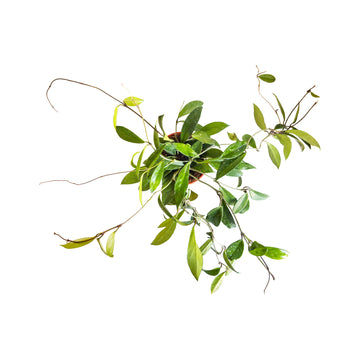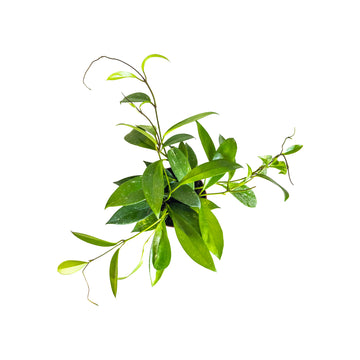 Hoya Speckled Pubicalyx
Hoya Wax Vine
If you want an easy-care houseplant that will push out trailing vines and attract all kinds of attention, then the Hoya Speckled Pubicalyx is for you. This wax plant has green leaves that feature specs of white. This subtle detail adds dimension and provides instant personal style in any space. Place your Hoya Speckled Pubicalyx in indirect light and give the vines space to reach and grow. Wait until the soil is mostly dry before watering, as hoyas detest sitting in wet soil!
Visit our in-depth Hoya Plant Care Guide for care tips!
Learn what to do when you receive your plants in this easy-to-follow Unboxing Guide!
Light: Bright Indirect
Water: Low to Medium
Temperature: Average
Humidity: Average
Pet Friendly: Yes
For tips on plant care click here.
Plant Dimensions
Mini

3"-5" in height measured from bottom of 2" diameter grow pot (sizes may vary)
Small

5"-9" in height measured from bottom of 4" diameter grow pot (sizes may vary)
Large

5"-13" vine length range in a 6" diameter grow pot
Extra Large

15"-35+" vine length range in a 8" diameter grow pot hanging basket
Unboxing