"Mottled" Pot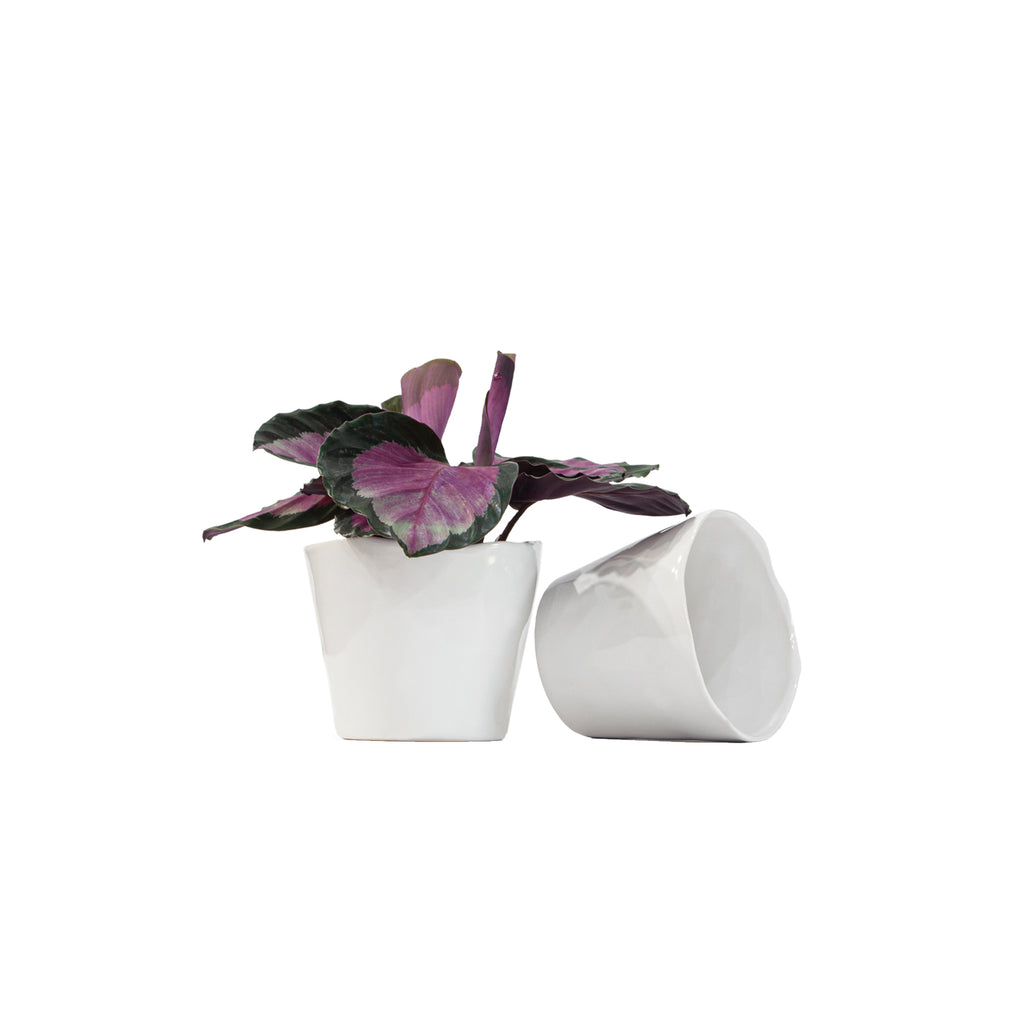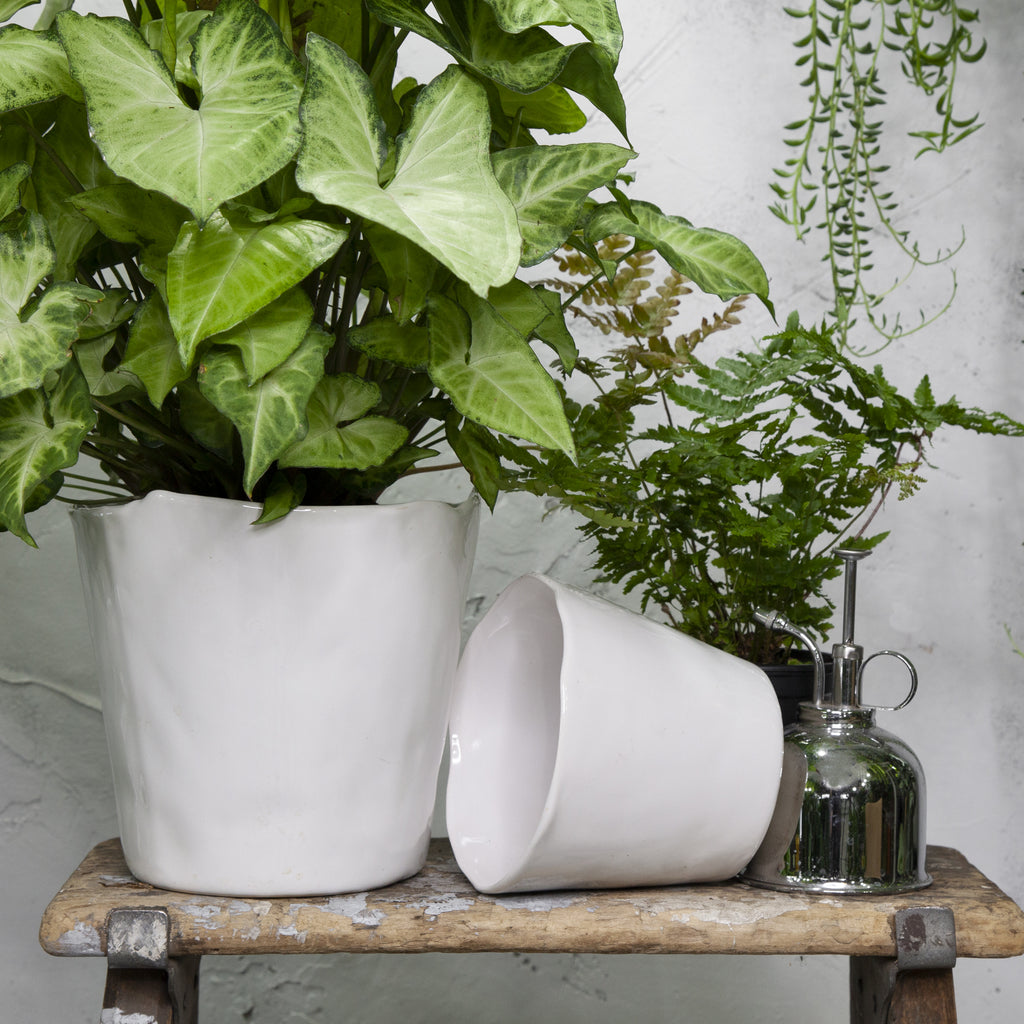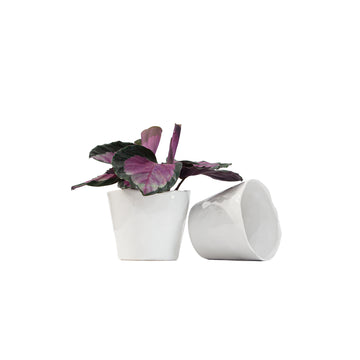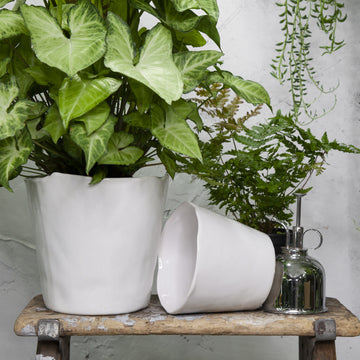 "Mottled" Pot
Our fluted, perfectly s Mottled Pot displays your indoor plants with a rustic, yet modern feel.  Our 6" and 4" diameter grow pots will fit perfectly in these white glazed ceramic cache-pots, making plant care simple by allowing you to water your plants and drain the excess water with ease.   
Our small Mottled Pots are available in sets of 2, 3, and 4 units.  The large pots are available for individual purchase.
Because ceramic pots are not 100% waterproof, take care to remove any pooled water that collects at the bottom.