Neoregelia Gaia
Neoregelia Gaia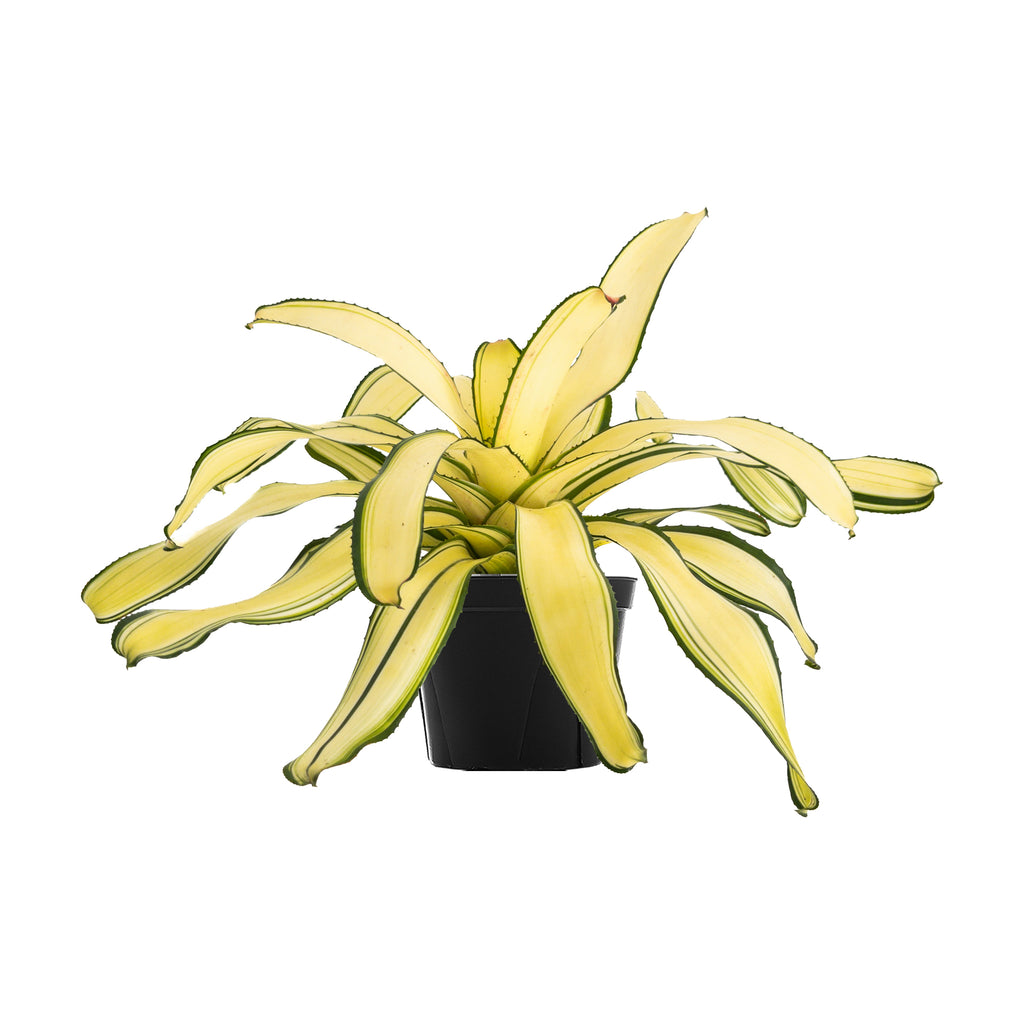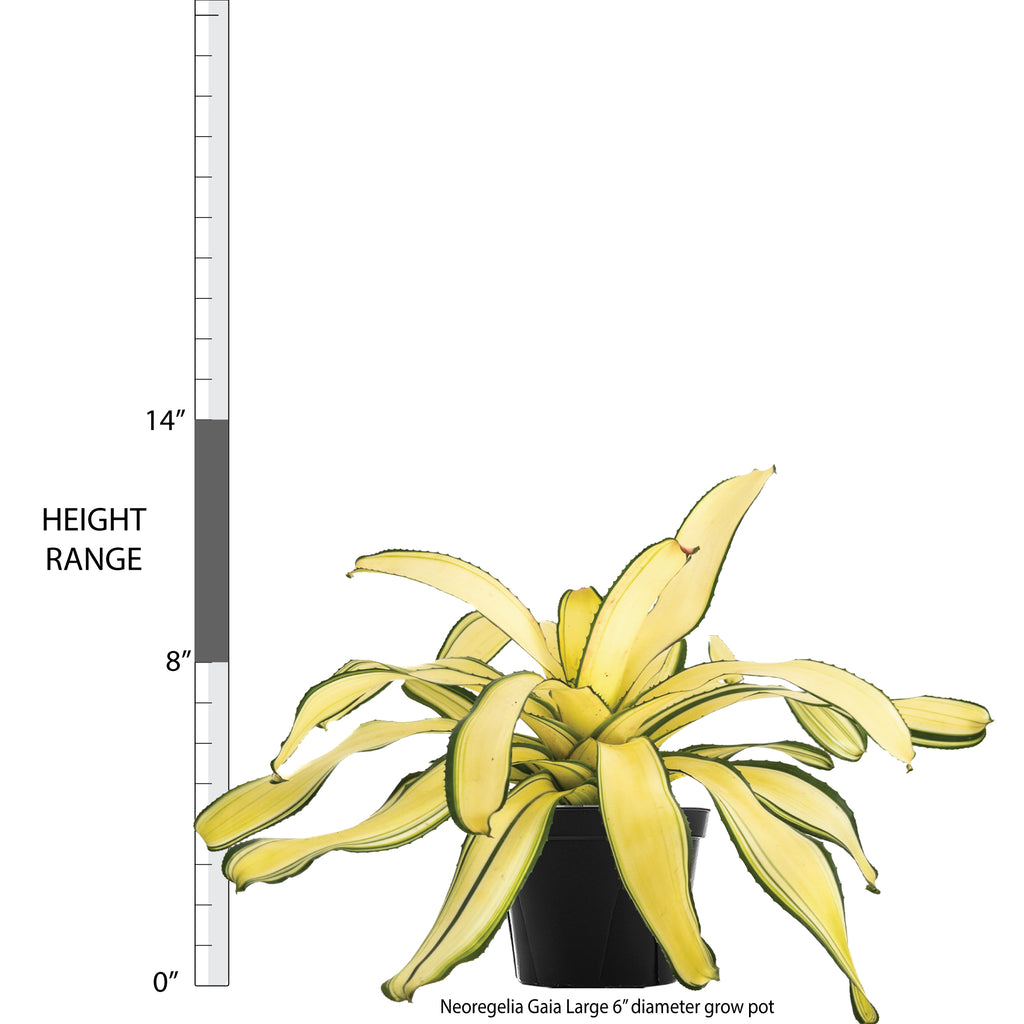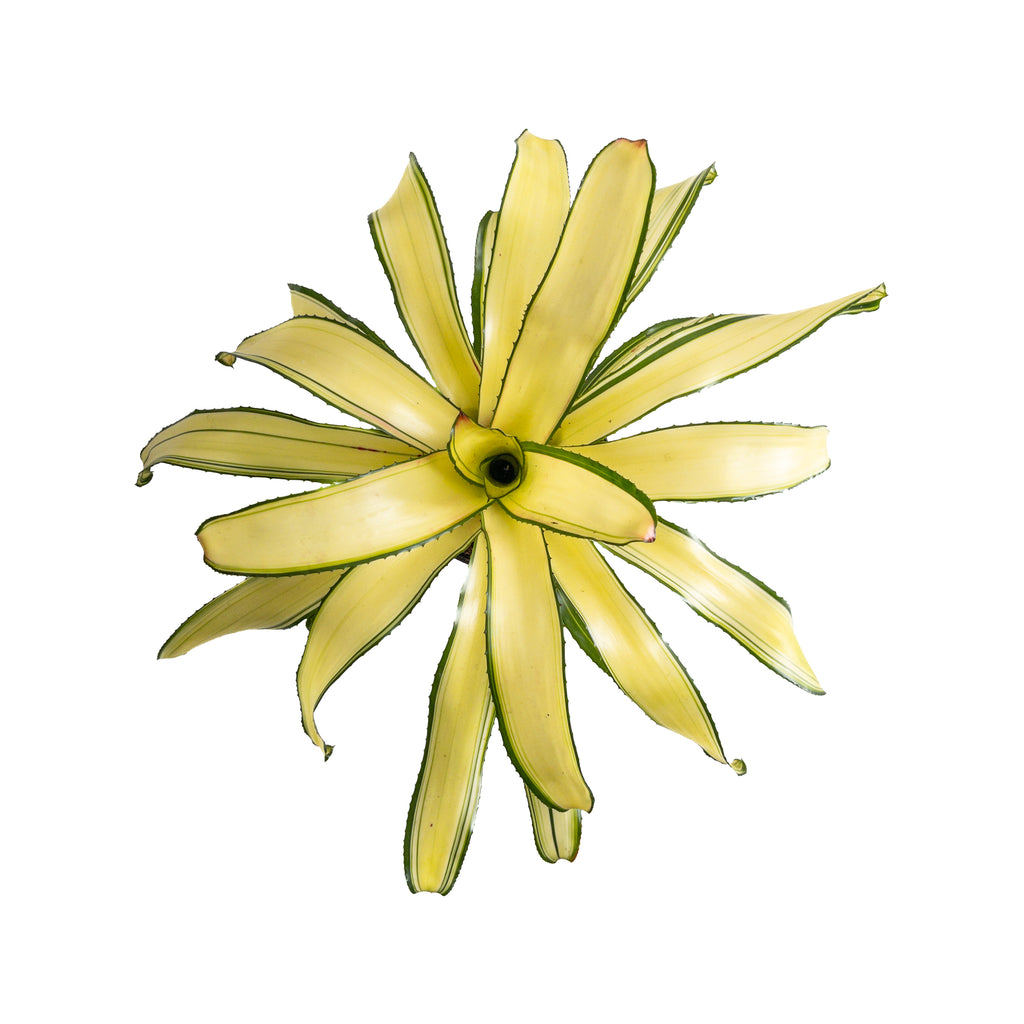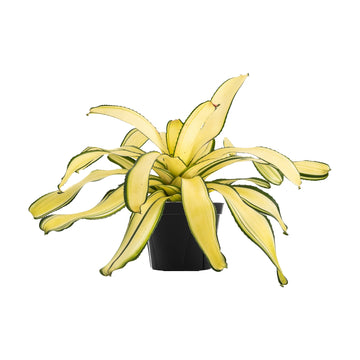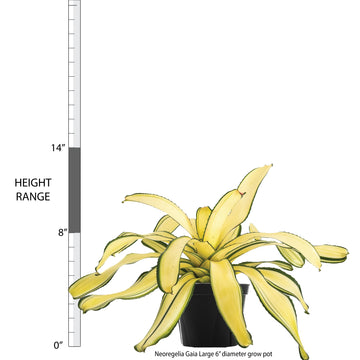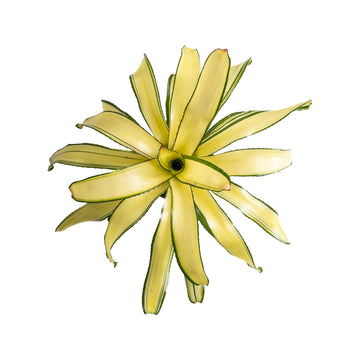 Neoregelia Gaia
Neoregelia Gaia
Neoregelia Gaia (The bombshell of the bromeliads!) features a rosette of broad, moonlight-yellow leaves with a glow you cannot ignore. The leaves are arranged in a tight, circular pattern, forming a cup-like structure in the center of the plant.
Like other bromeliads, Neoregelia Gaia is a low-maintenance plant that can thrive in various conditions. It prefers bright, indirect light and moderate to high humidity levels but can tolerate lower light and drier conditions. The plant is also known for its air-purifying properties, making it a popular choice for indoor spaces.
Visit our in-depth Bromeliad Plant Care Guide for more care tips!
Learn what to do when you first receive your plants in this easy-to-follow Unboxing Guide!
Light: Bright Indirect
Water: Low
Temperature: Average
Humidity: Average
Pet Friendly: Yes
For tips on plant care click here.
Plant Dimensions
Large

8"-14" in height measured from bottom of 6" diameter grow pot (sizes may vary)
Unboxing