"Organic" Pot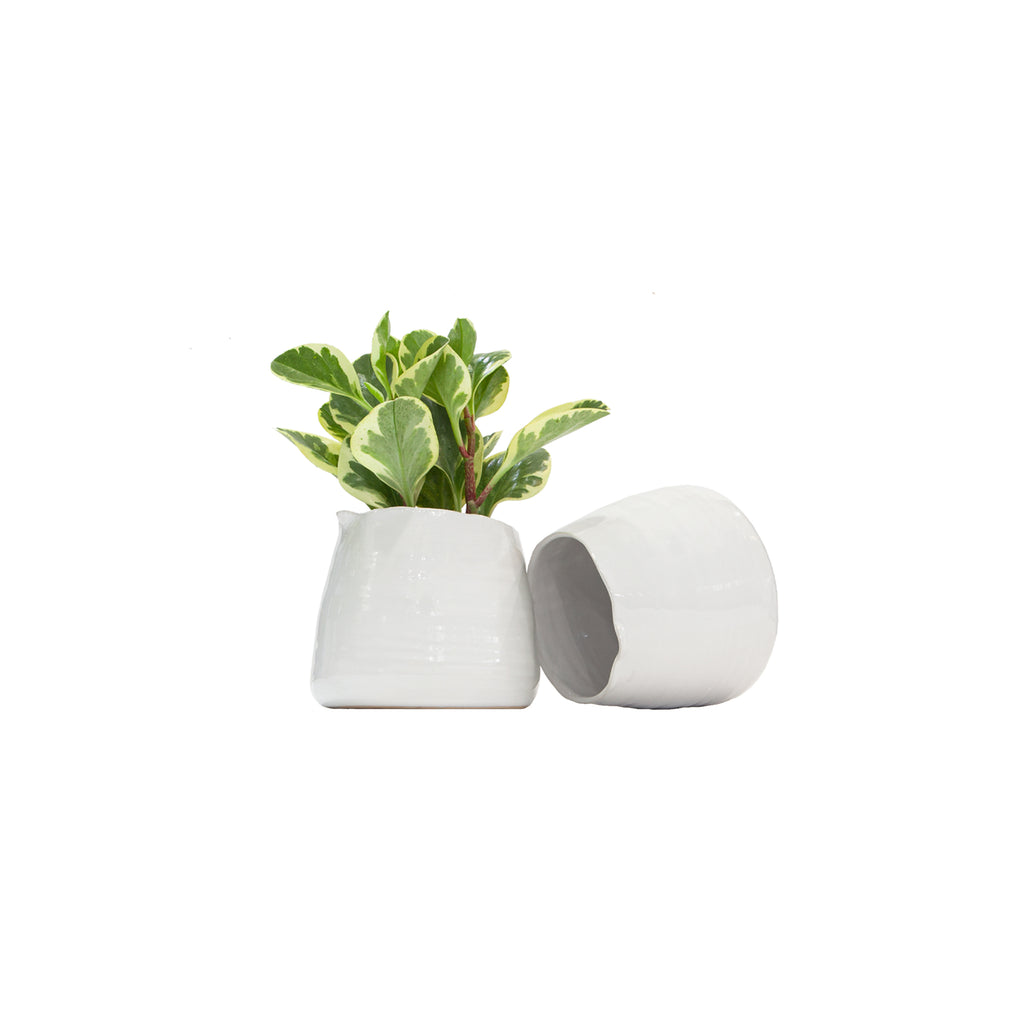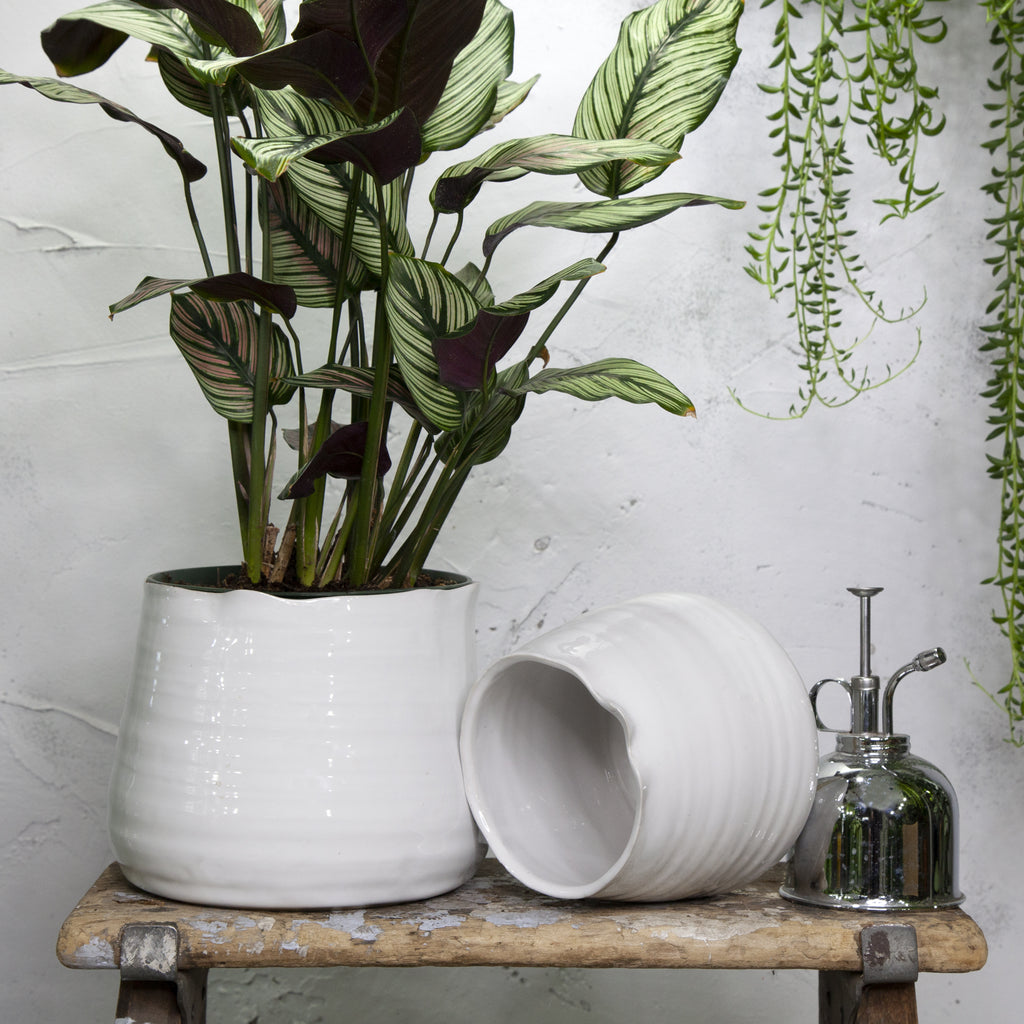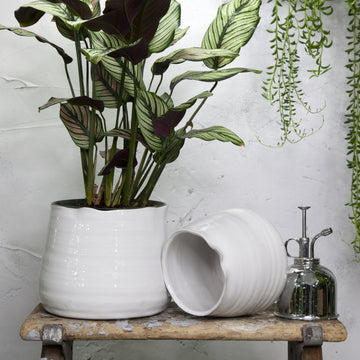 "Organic" Pot
The subtle ribbing and hand markings on these cover pots may make you want to take up pottery!  Our 6" and 4" diameter grow pots fit perfectly into these white glazed ceramic cache-pots, making plant care easy.  Simply remove the grow pot and water under any sink faucet, allowing the plant to drain thoroughly.
The small "Organic" Pot is available in sets of 2, 3, and 4. The large pot can be purchased individually.
Take care to remove any excess water sitting on the bottom as ceramic pots are not 100% waterproof!