Peperomia Mini Box Set
Calathea Makoyana, Calathea Freddie, Ctenanthe burle-marxii, Calathea Musaica, Ctenanthe lubbersiana, Calathea fasciata and Calathea Rattlesnake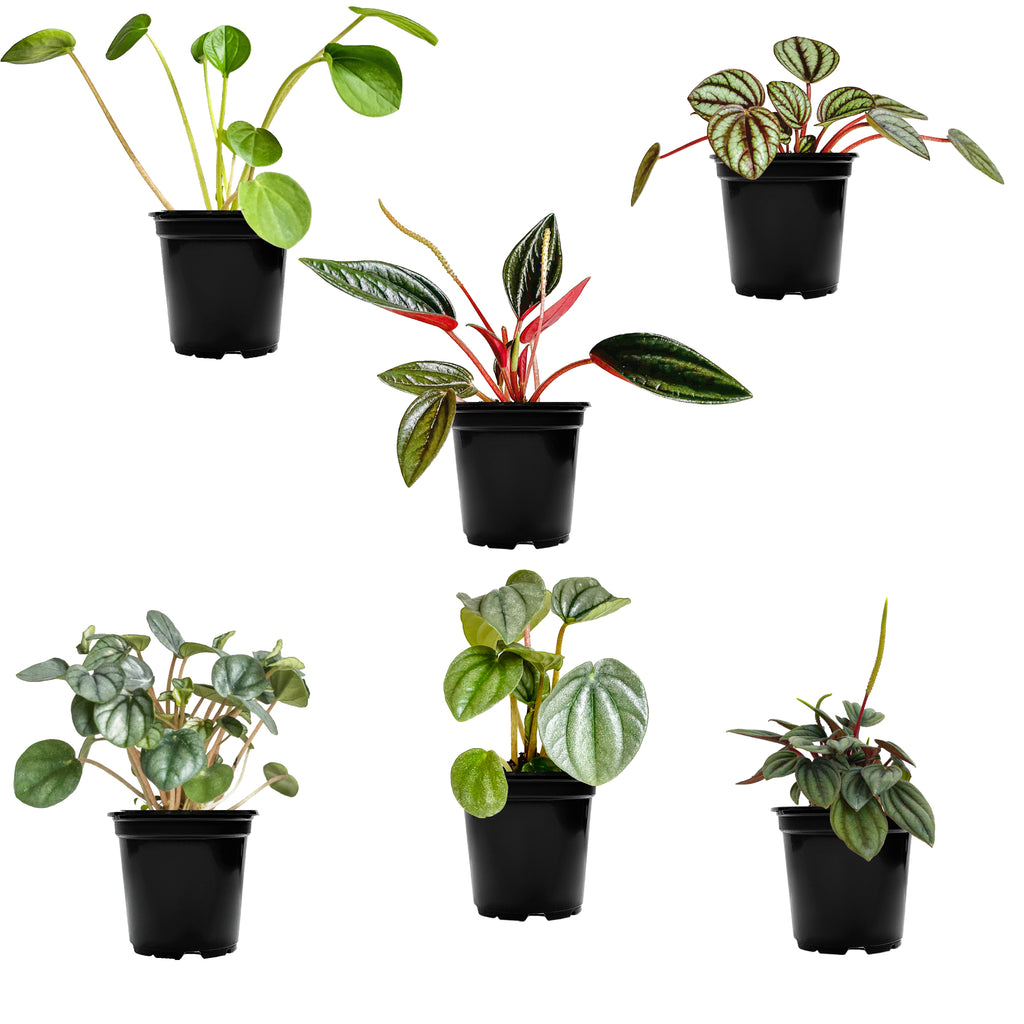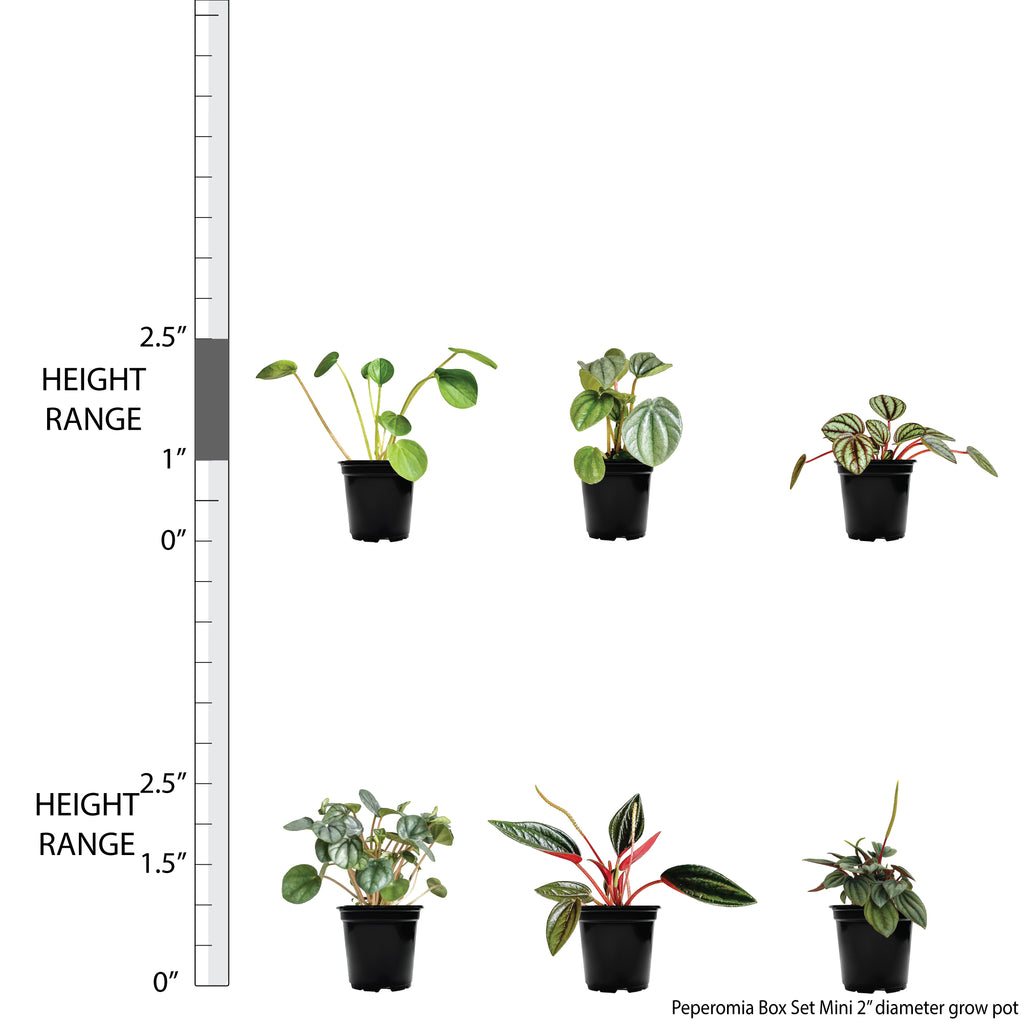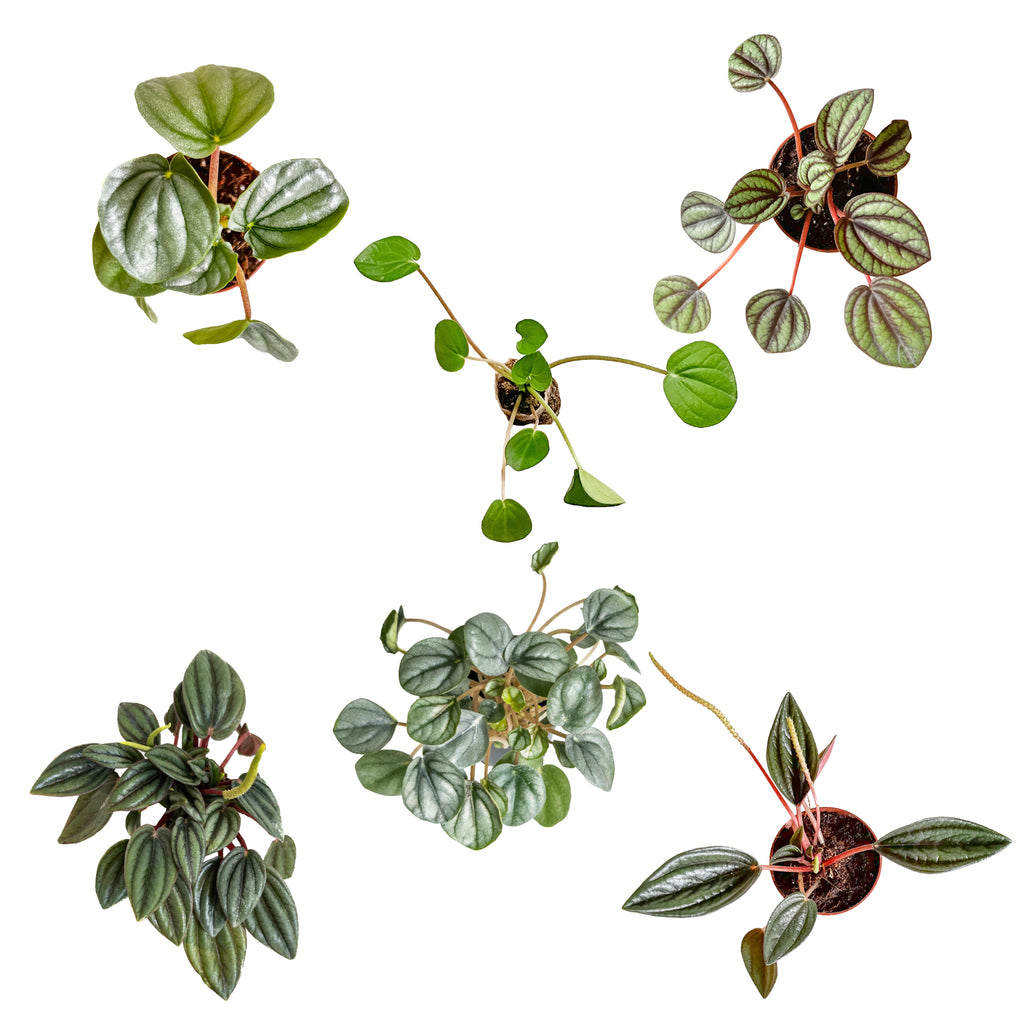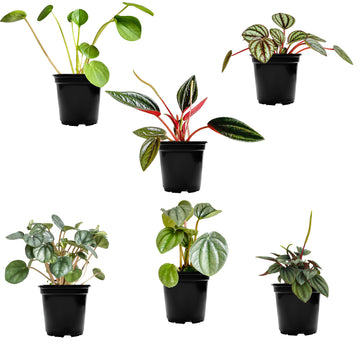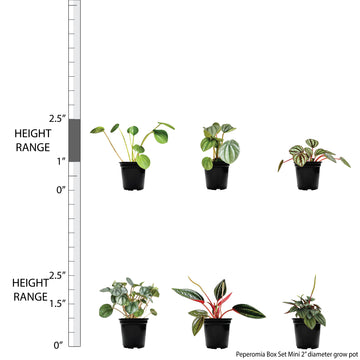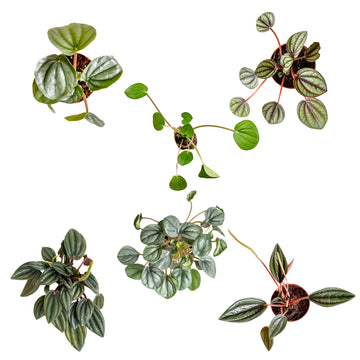 Peperomia Mini Box Set
Calathea Makoyana, Calathea Freddie, Ctenanthe burle-marxii, Calathea Musaica, Ctenanthe lubbersiana, Calathea fasciata and Calathea Rattlesnake
Pep up your plant game with our Peperomia Mini Box Set! This set of spicy radiator plants comes complete in two 2" grow pots, giving your green thumb all the ingredients it needs to get started. Re-plant your precious leafy pals (Peperomia Frost, Napoli Nights, Little Toscani, Piccolo Banda, Rana Verde, Eden Rosso, and San Marino) into some extra cute pots, give them some bright indirect light, and a little love and help them grow to their full potential!
Visit our in-depth Peperomia Plant Care Guide for care tips!
Learn what to do when you receive your plants in this easy-to-follow unboxing guide!
Light: Low to Bright Indirect
Water: Medium to High
Temperature: Average
Humidity: Above Average
Pet Friendly: Yes
For tips on plant care click here.
Plant Dimensions
Mini

1"-2.5" in height measured from bottom of 2" diameter grow pot (sizes may vary)
Unboxing