Philodendron Prince of Orange
Philodendron Hybrid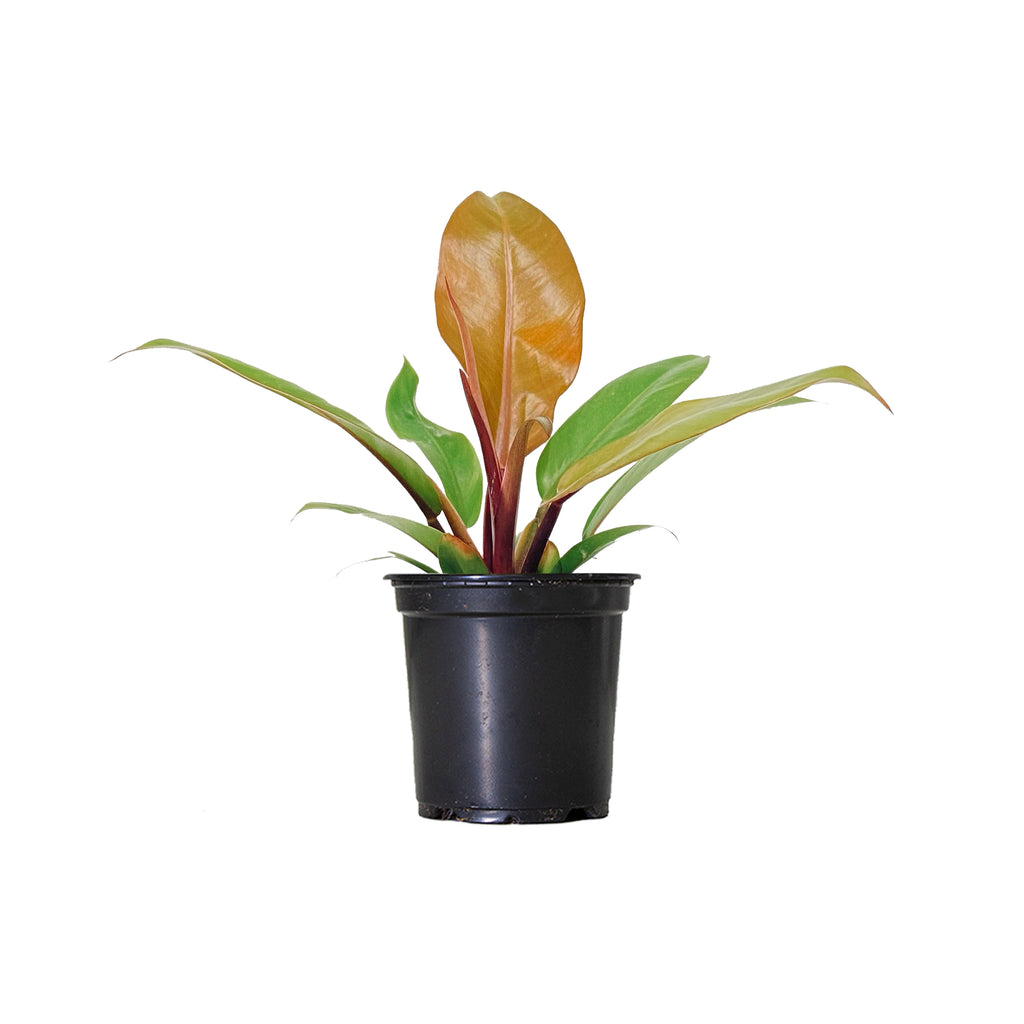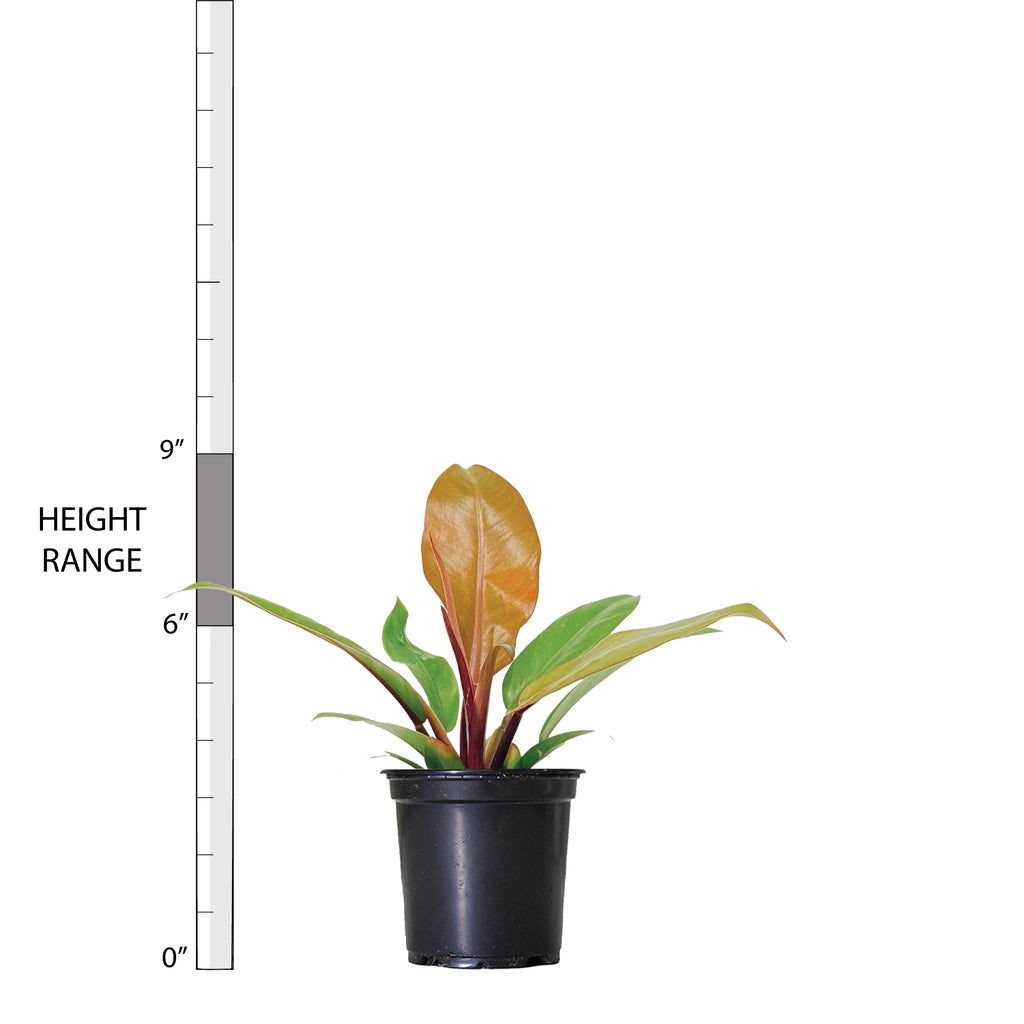 Philodendron Prince of Orange Small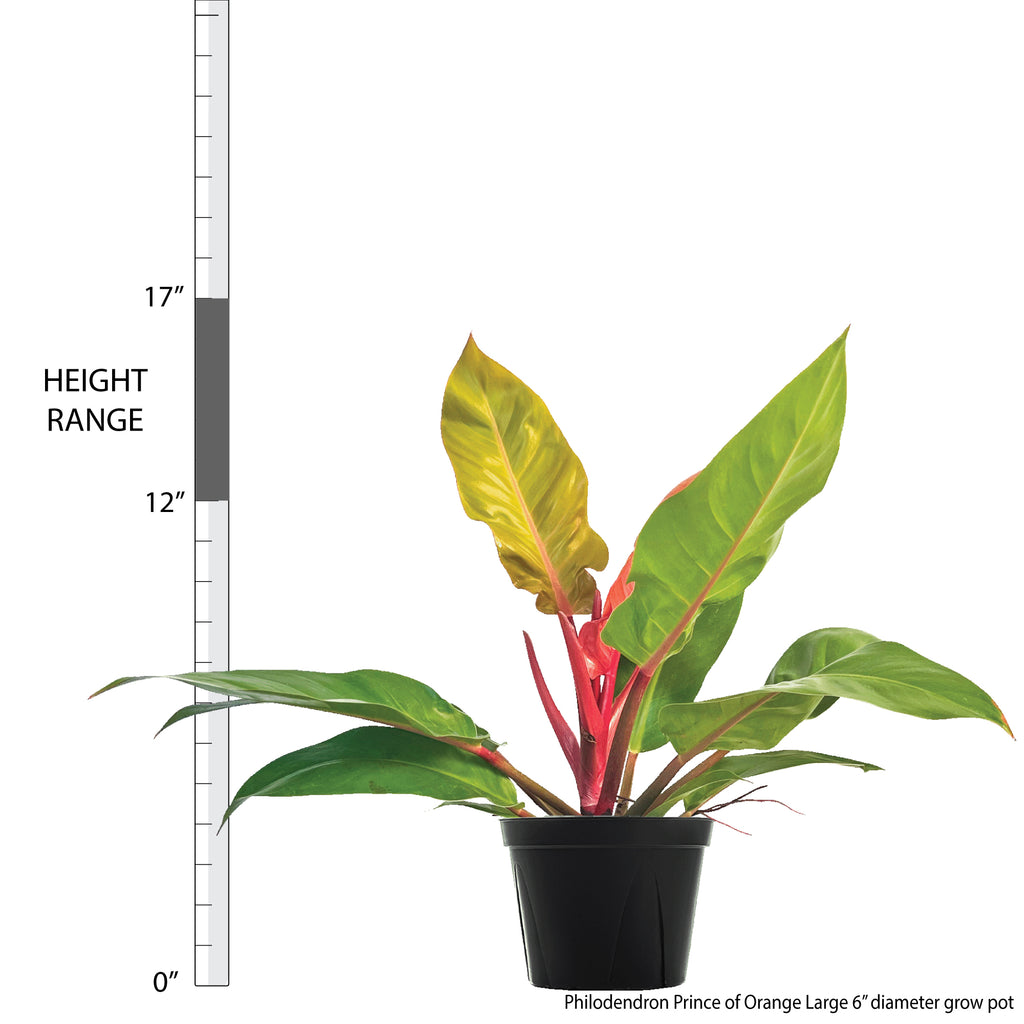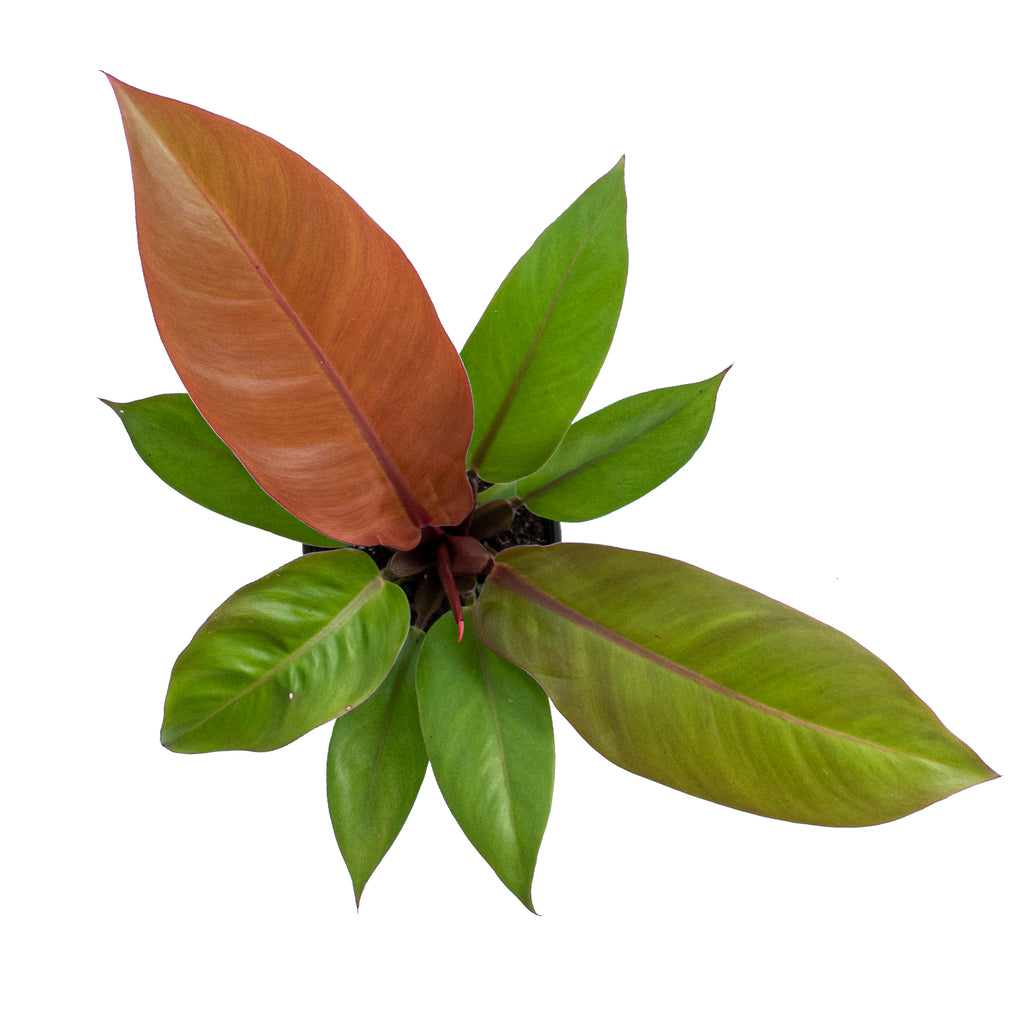 Philodendron Prince of Orange Small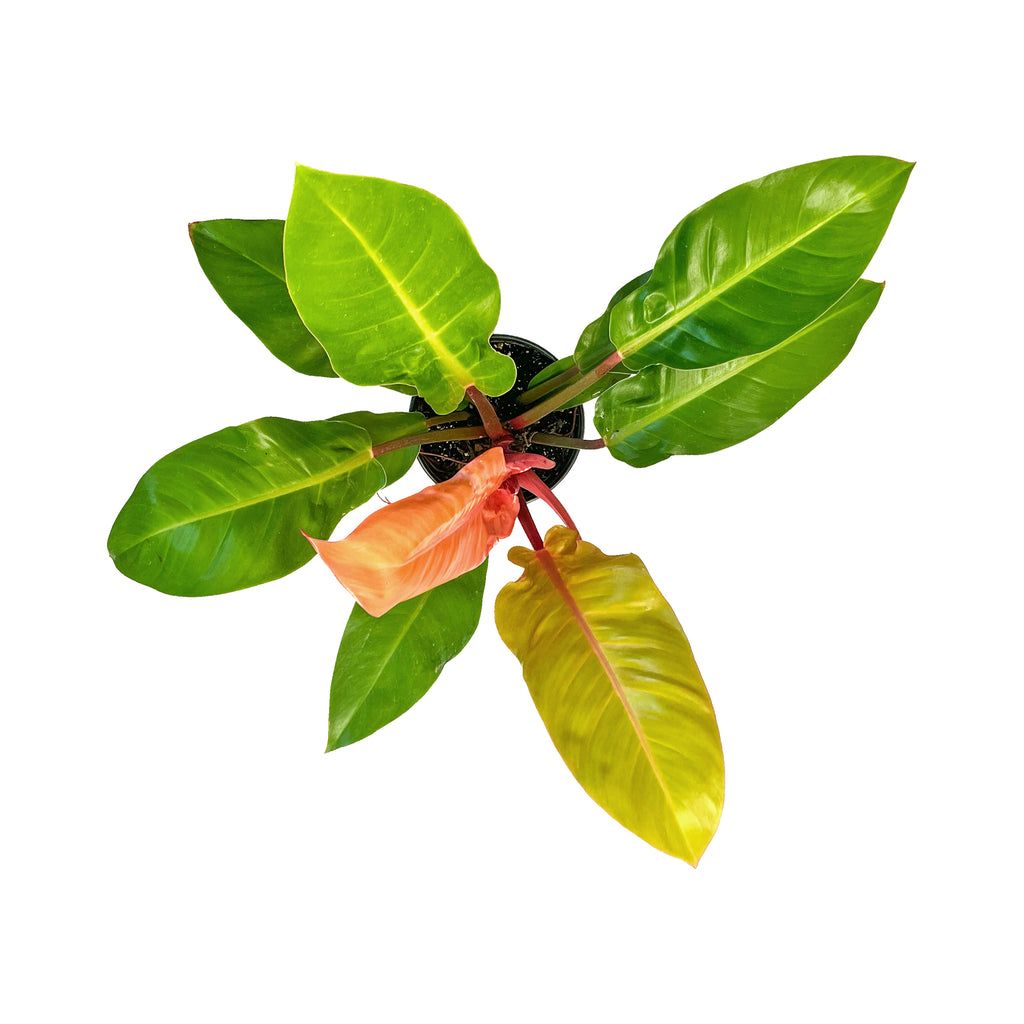 Philodendron Prince of Orange Large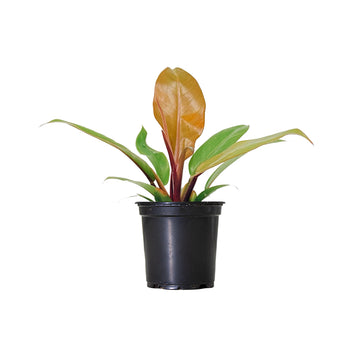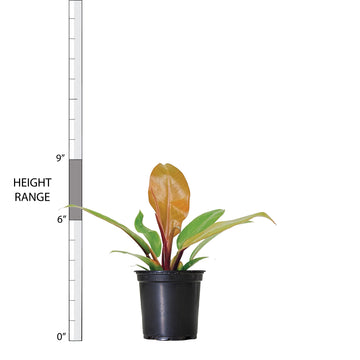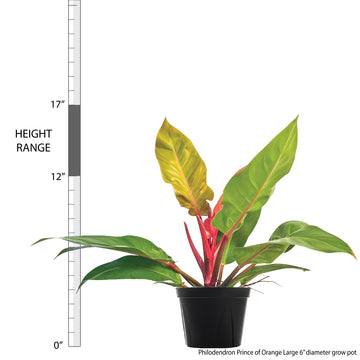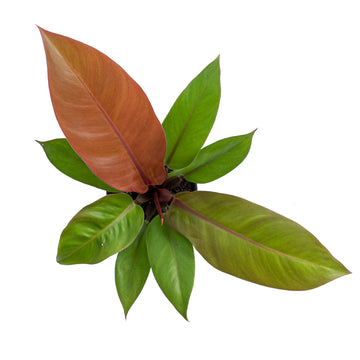 Philodendron Prince of Orange
Philodendron Hybrid
This colorful indoor plant is worthy of its royal name, with bright orange new leaves that turn into bright light green foliage over time. It makes a fun and cheerful gift. This fast-growing philodendron is the perfect houseplant for beginners! This houseplant does best in bright indirect light, and its soil should be allowed to dry slightly between watering. Once Philodendron Prince of Orange has settled in, it can be a fast grower when properly cared for! This plant is toxic if ingested. Keep away from pets and small children. It may also cause skin irritation.
Visit our in-depth Philodendron Prince of Orange Plant Care Guide for more care tips!
Learn what to do when you first receive your plants in this easy-to-follow Unboxing Guide!
Light: Low to Bright Indirect
Water: Medium
Temperature: Average
Humidity: Average
Pet Friendly: No
For tips on plant care click here.
Plant Dimensions
Small

7"-11" in height measured from bottom of 4" diameter grow pot (sizes may vary)
Large

12"-17" in height measured from bottom of 6" diameter grow pot (sizes may vary)
Extra Large

16"-21" in height measured from bottom of 8" diameter grow pot (sizes may vary)
Unboxing