Rare Philodendron Quintet
Philodendron Birkin, Fuzzy Petiole, Squamiferum, Silver Sword, and goeldii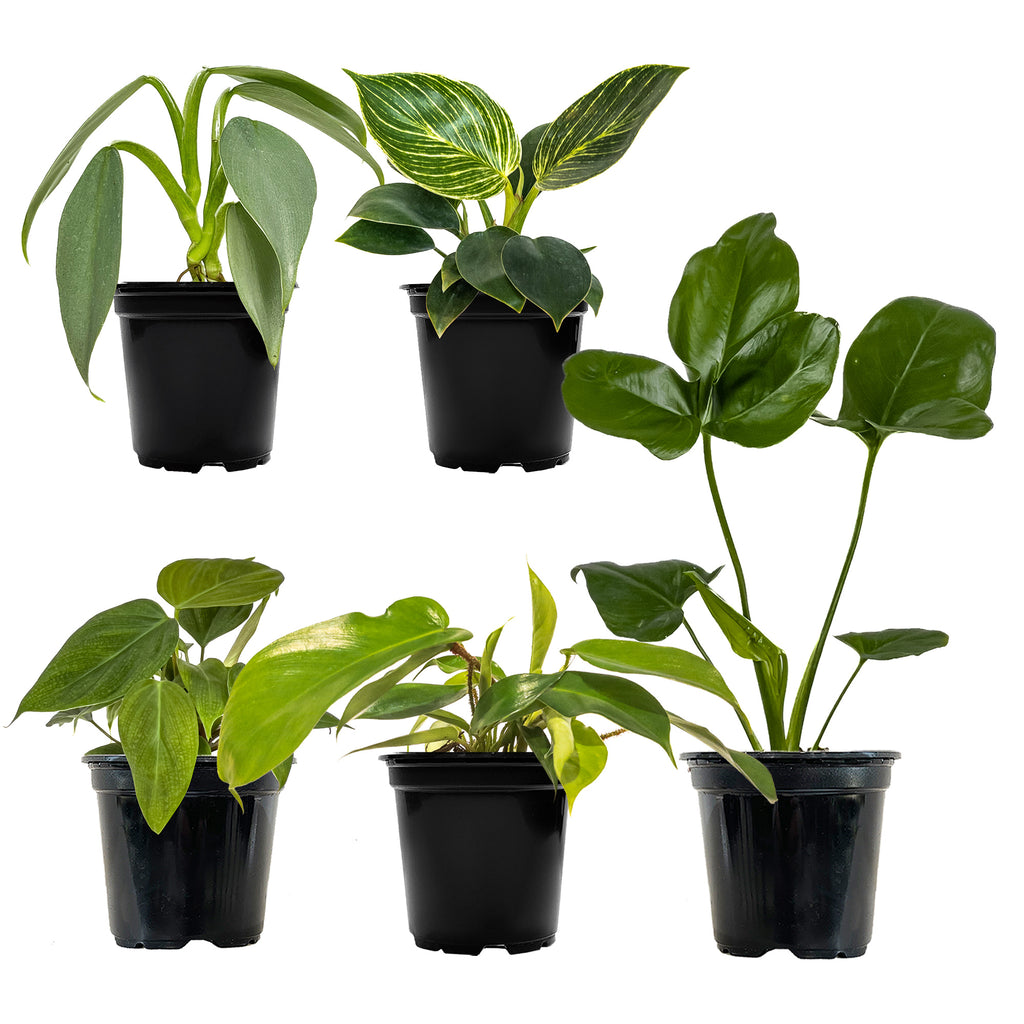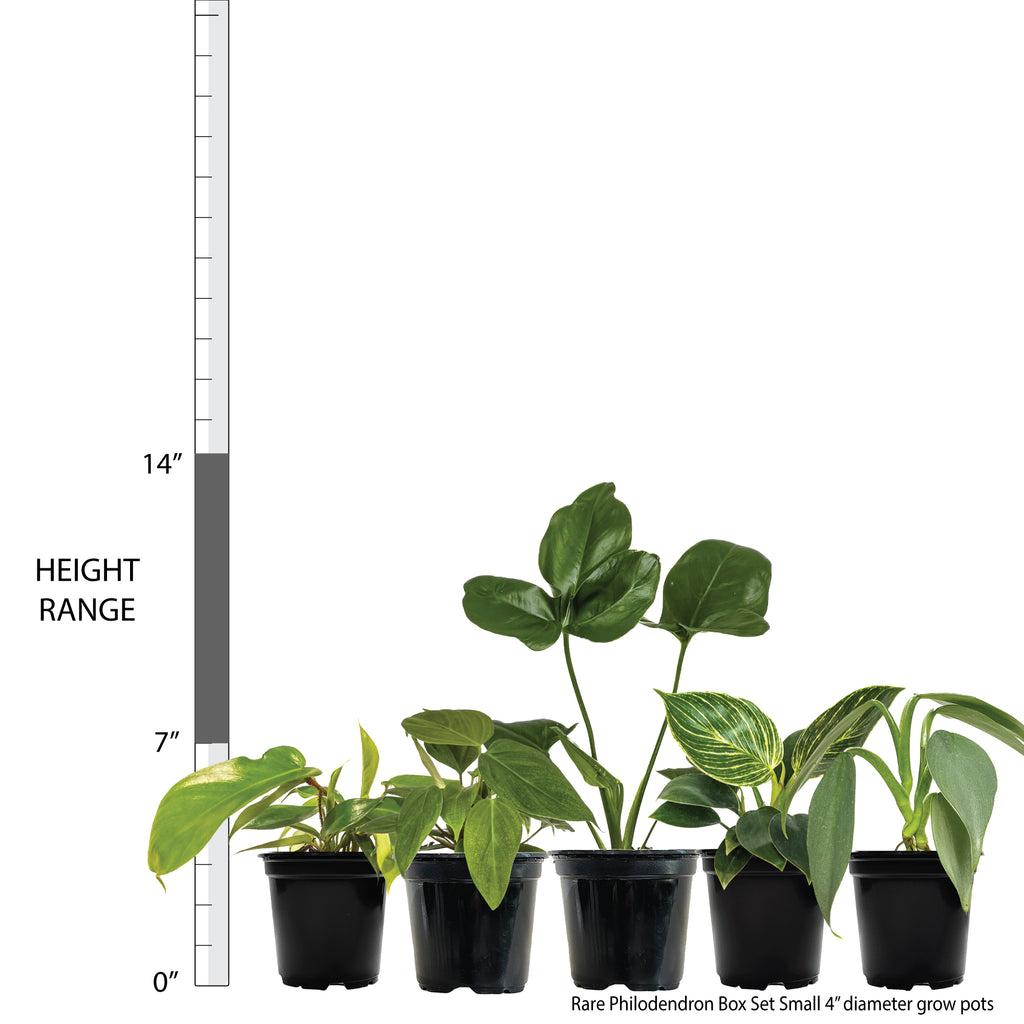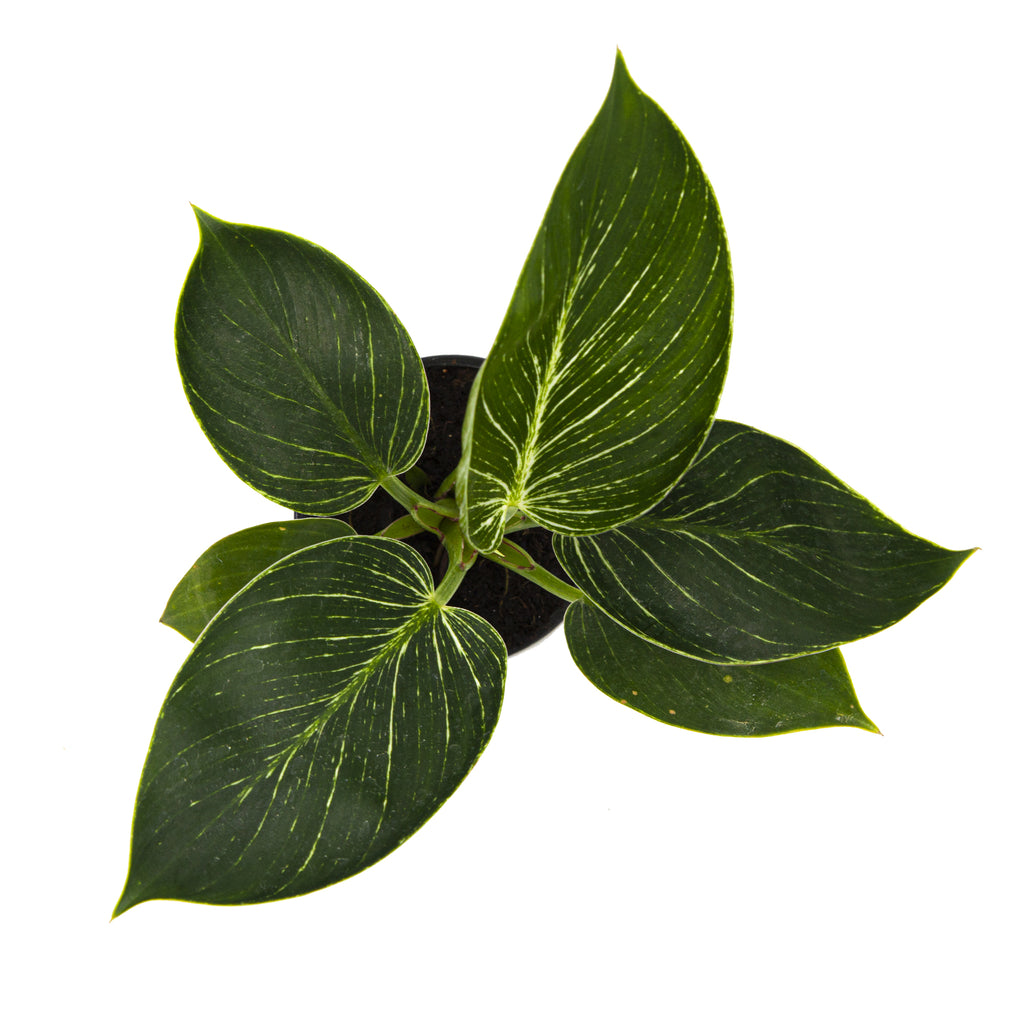 Philodendron Birkin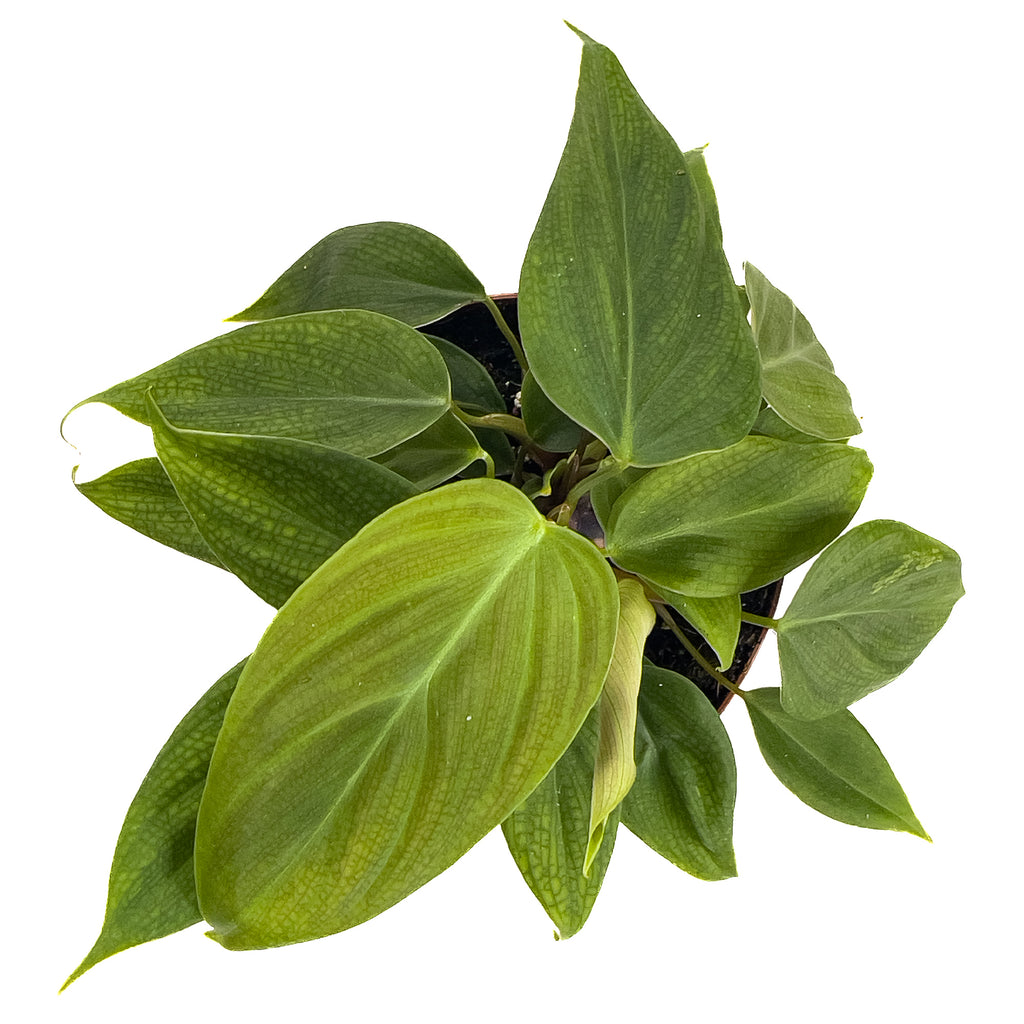 Philodendron Fuzzy Petiole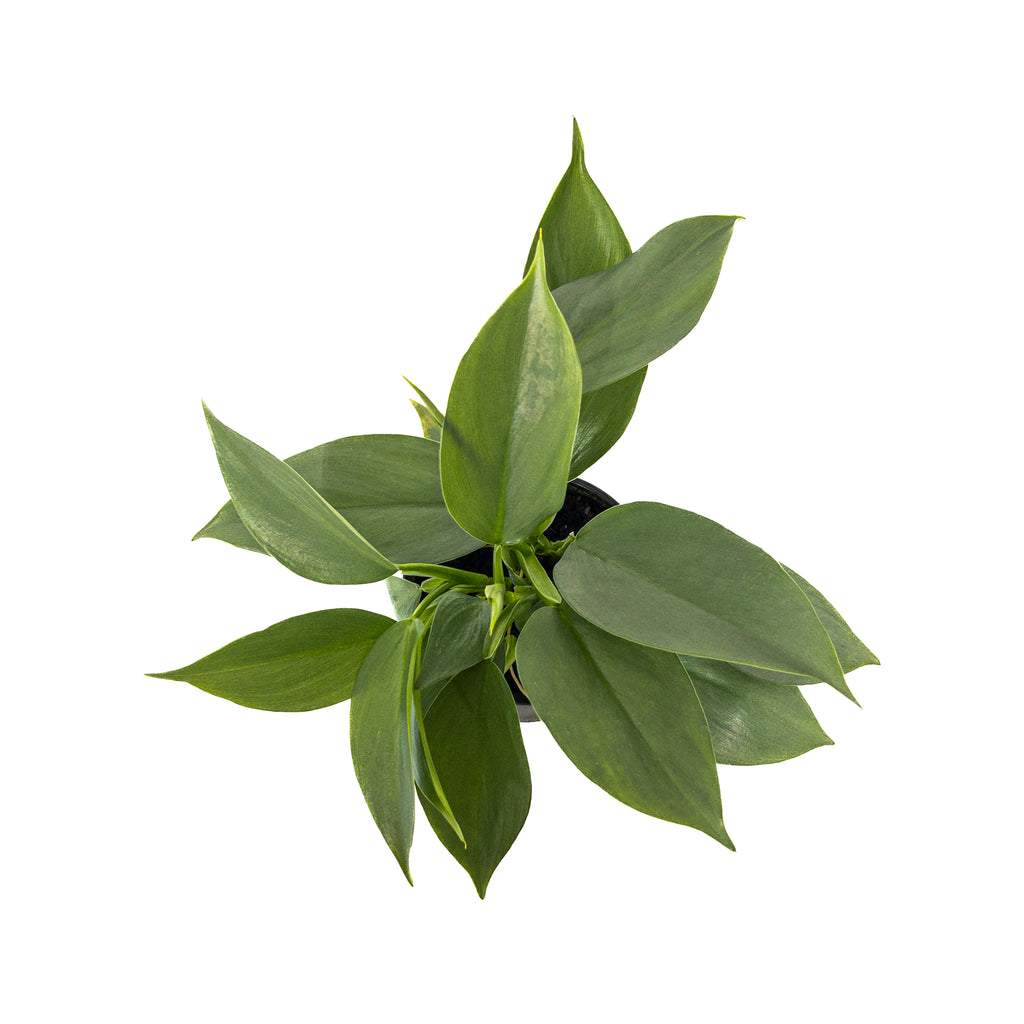 Philodendron Silver Sword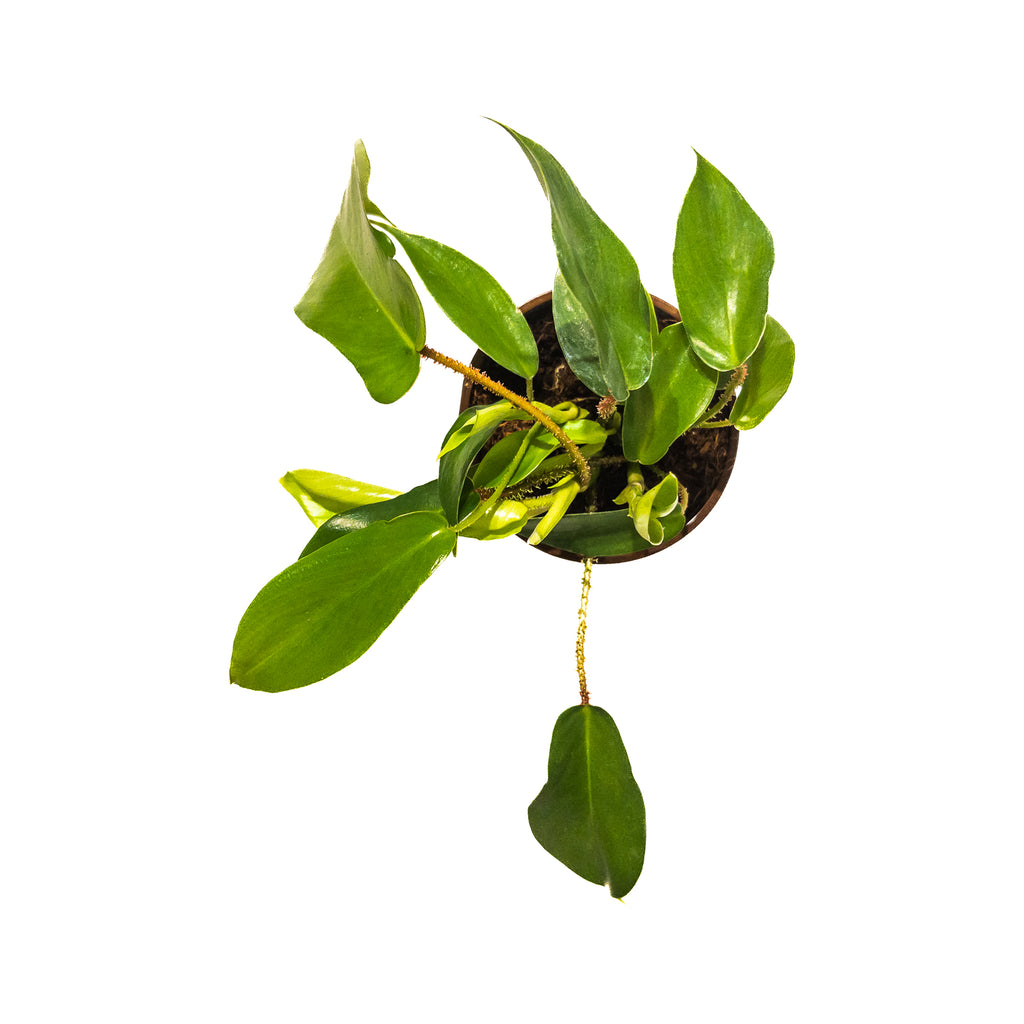 Philodendron Squamiferum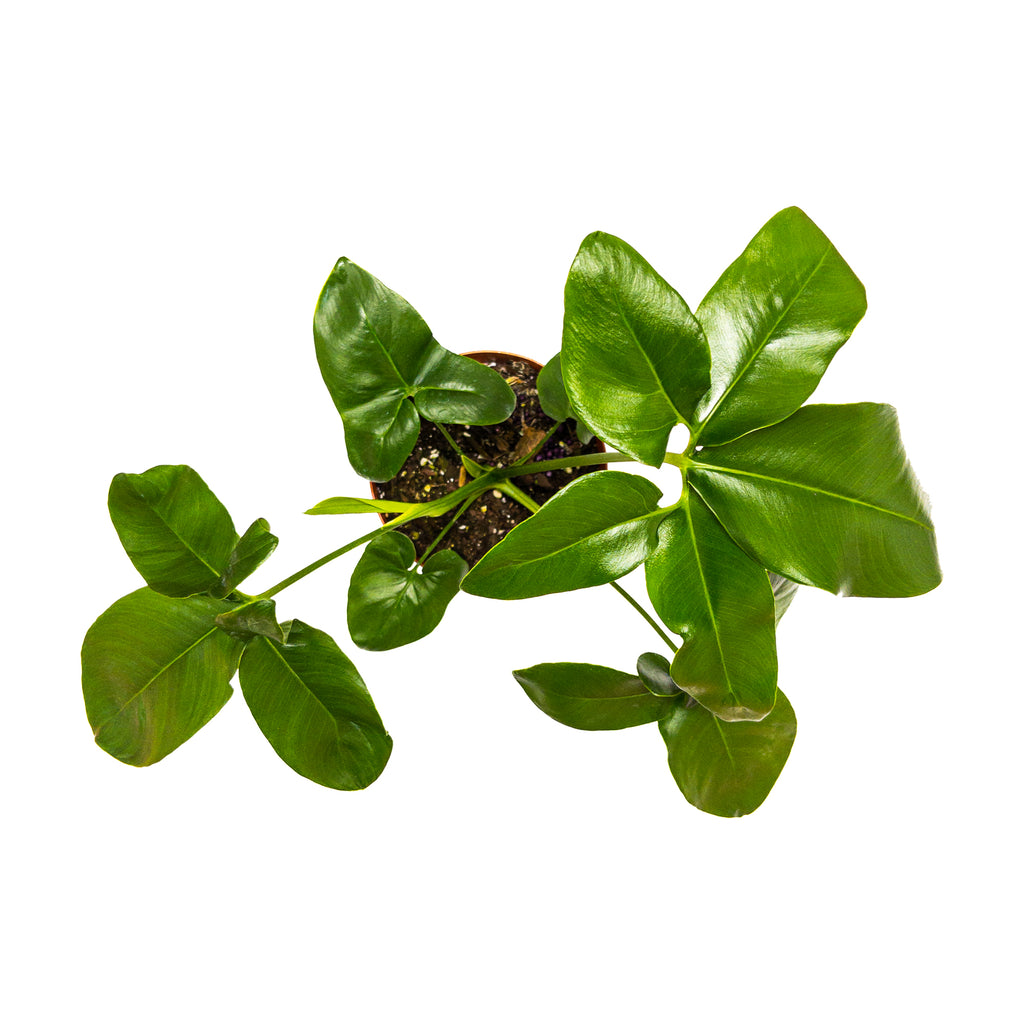 Philodendron Goeldii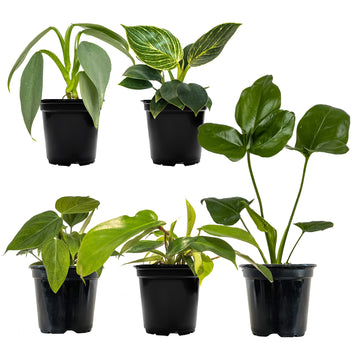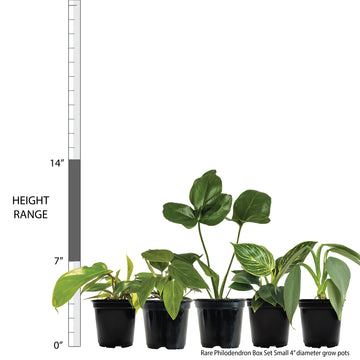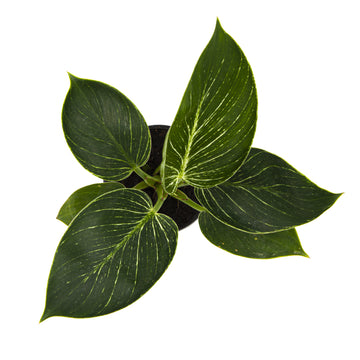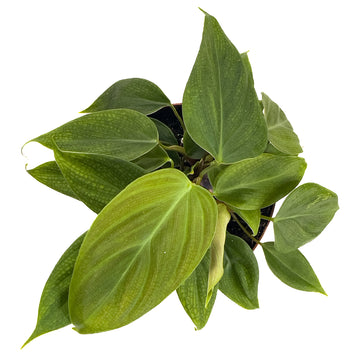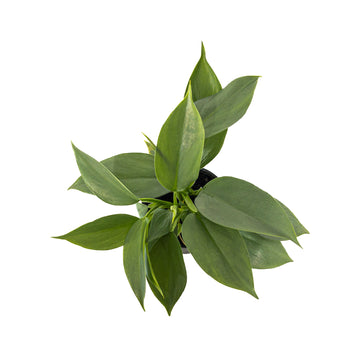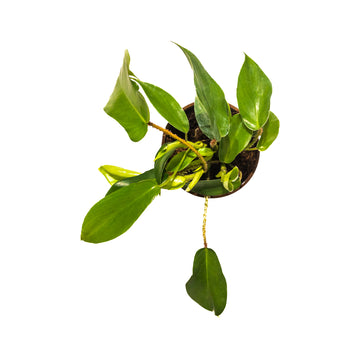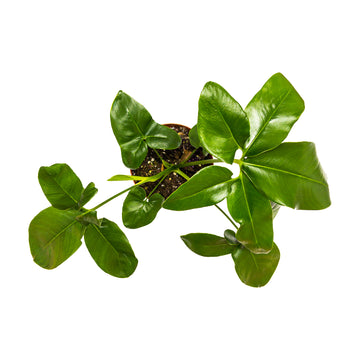 Rare Philodendron Quintet
Philodendron Birkin, Fuzzy Petiole, Squamiferum, Silver Sword, and goeldii
Five of our most beautiful and rare Philodendrons come together in perfect harmony to form this visual symphony of gorgeous foliage. Each set includes a small Philodendron goeldii, Birkin, Fuzzy Petiole, Silver Sword and squamiferum in 4" diameter grow pots. (ceramic pots sold separately) Please note these plants may be toxic if ingested, and may cause skin irritation. Please keep away from pets and small children.

Visit our in-depth Philodendron Plant Care Guide for more care tips!
Learn what to do when you first receive your plants in this easy-to-follow Unboxing Guide!
Light: Low to Bright Indirect
Water: Medium to High
Temperature: Average
Humidity: Above Average
Pet Friendly: Yes
For tips on plant care click here.
Plant Dimensions
Small

Heights range from 7"-14" measured from bottom of 4" diameter grow pots (sizes may vary)
Unboxing