Pink Patterned Orchid
Pink Phalaenopsis Moth Orchid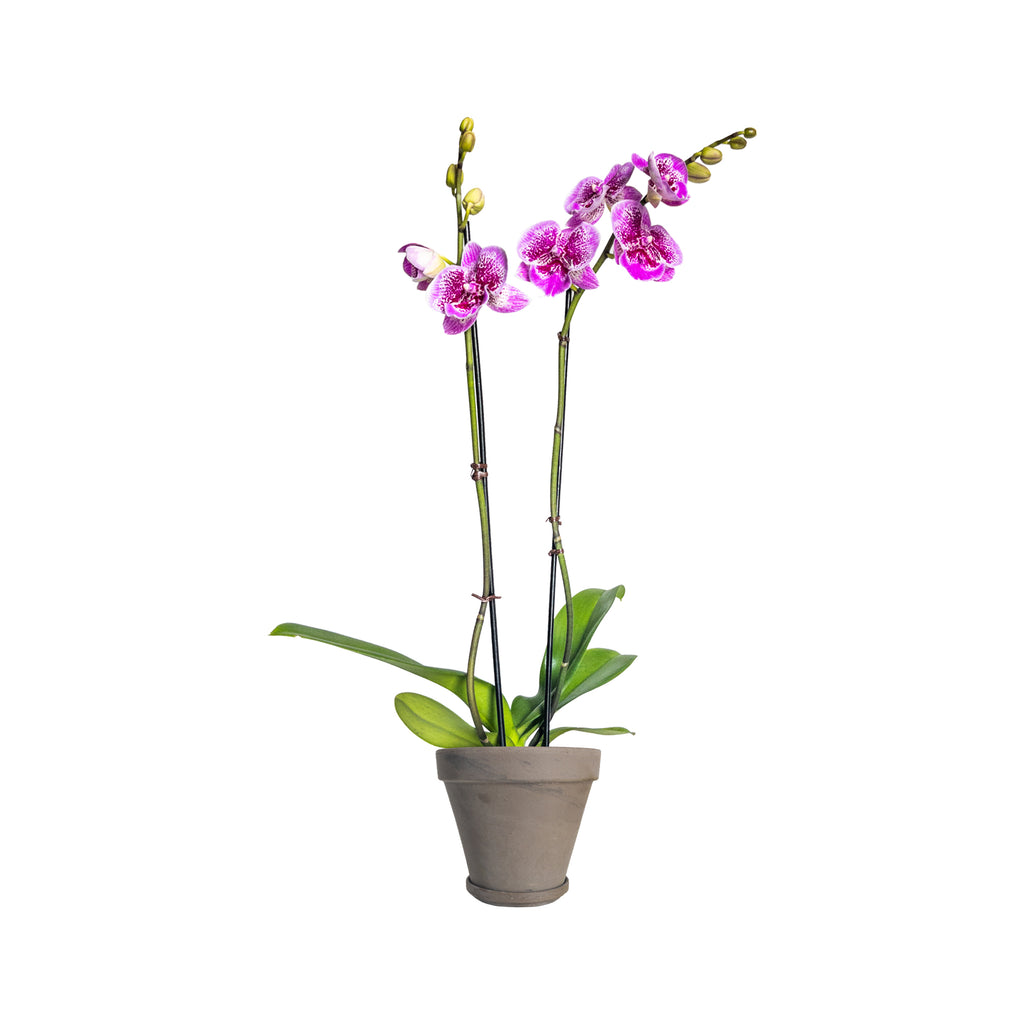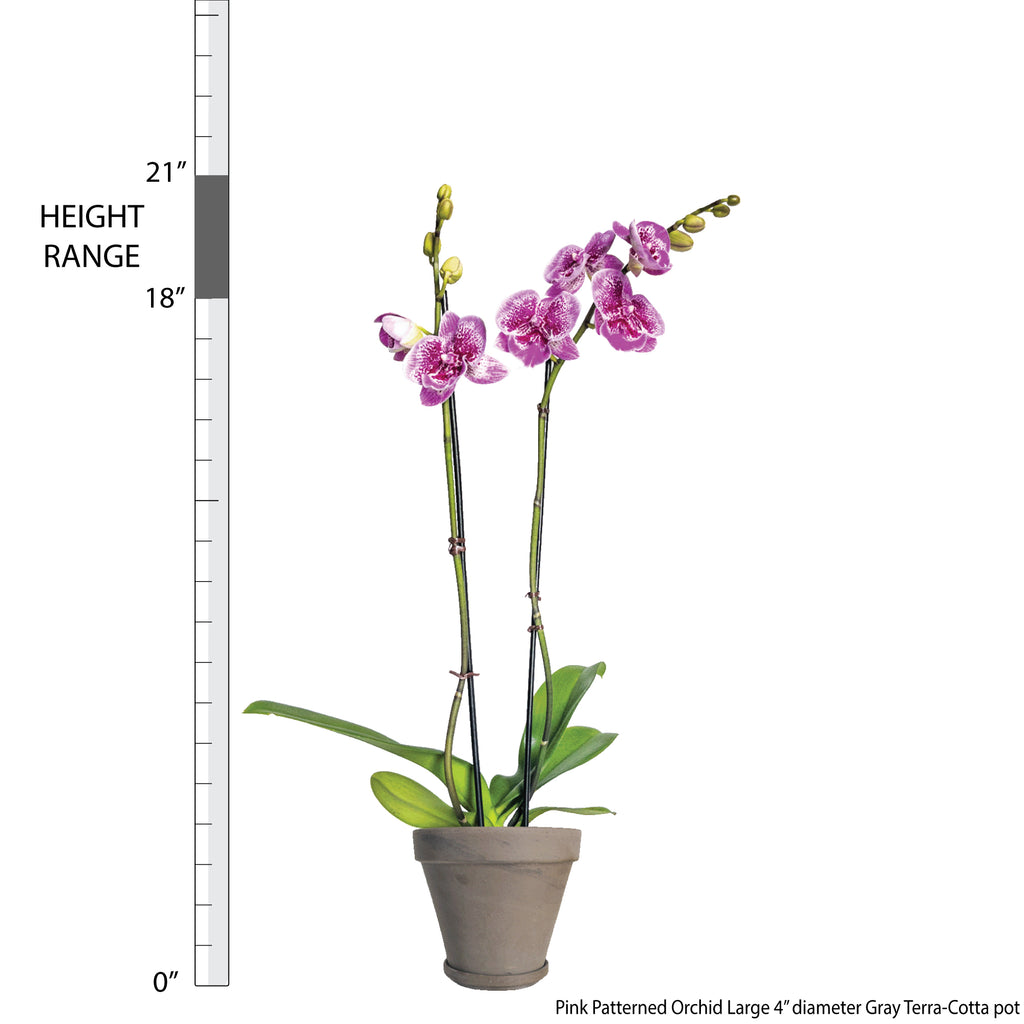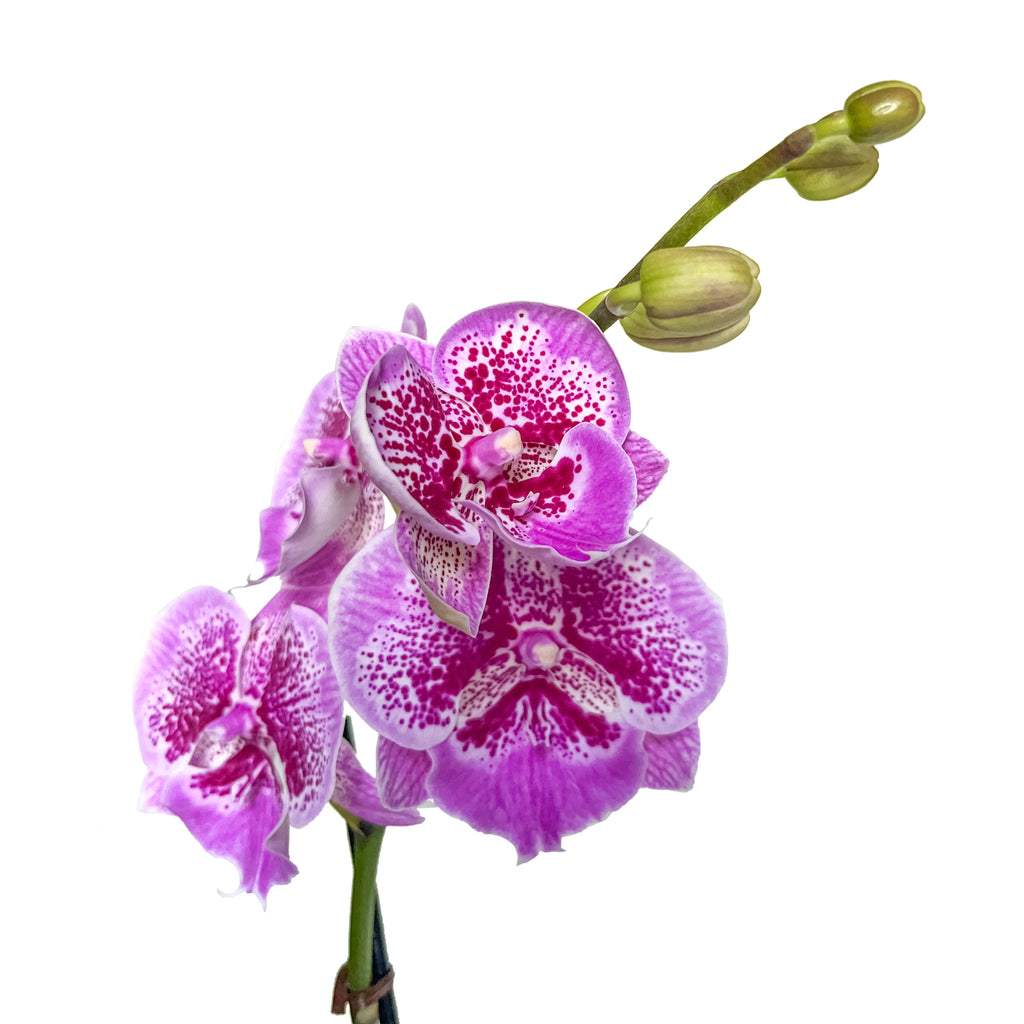 Pink Patterned Orchid Large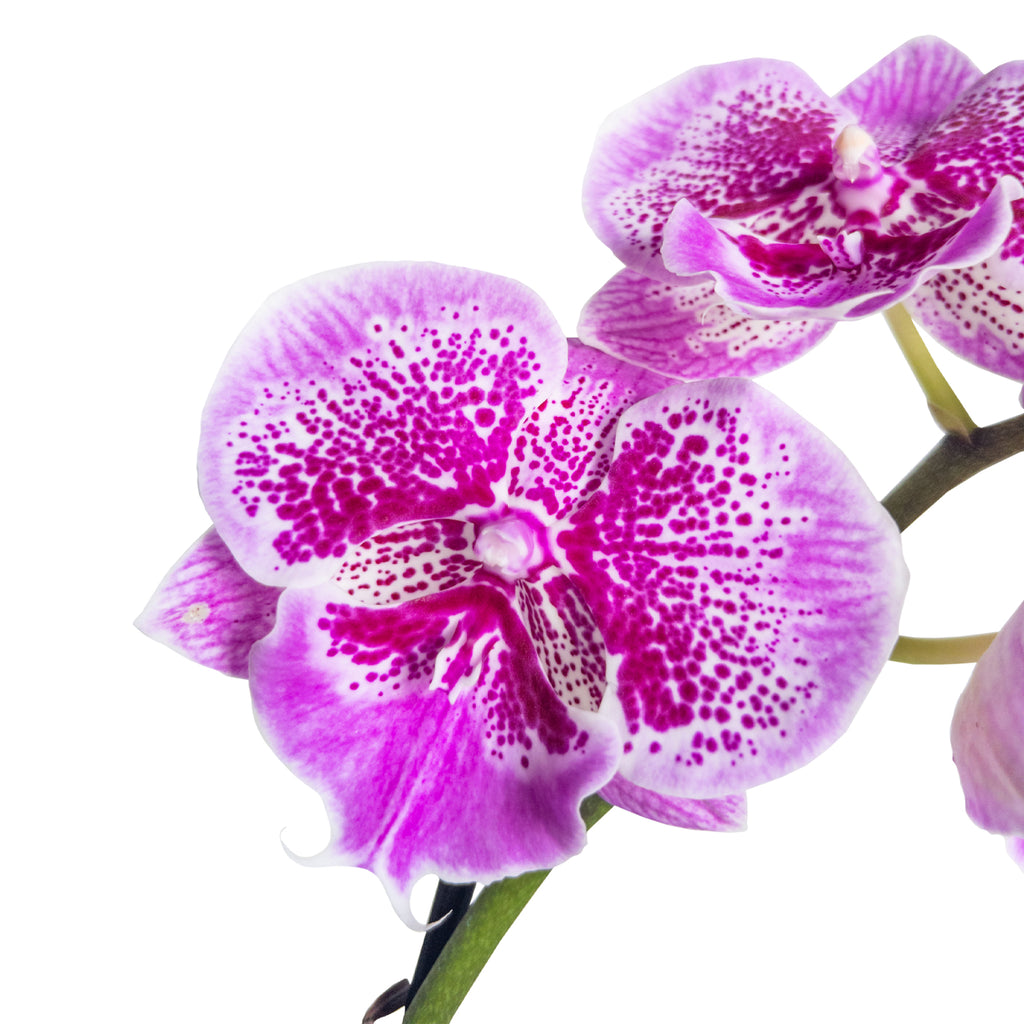 Pink Patterned Orchid Large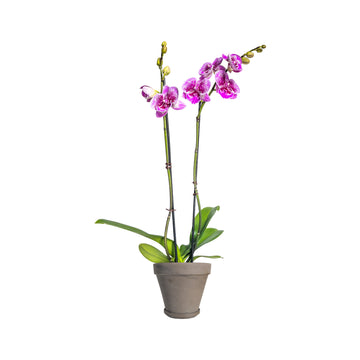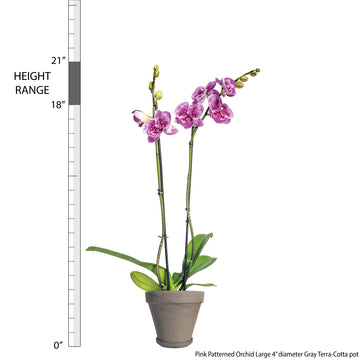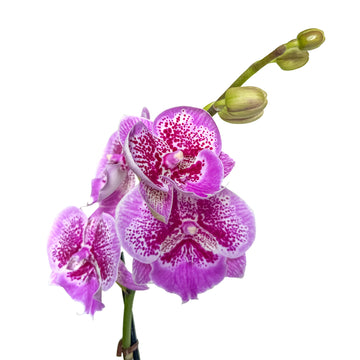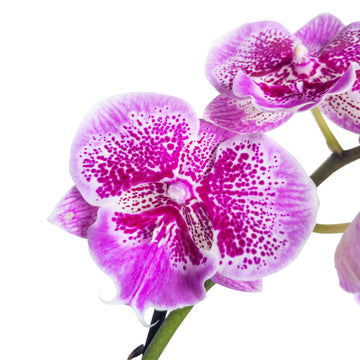 Pink Patterned Orchid
Pink Phalaenopsis Moth Orchid
The Pink Patterned Orchid has a way of adding color to your home in the most elegant way. Soft pink  mottled petals hang above the long elegant stems like little pastel faces greeting you with a smile. This low-maintenance flowering houseplant is a go-to housewarming gift for anyone who dreams of pink! Your Moth Orchid will arrive staked and potted in a grey 4" diameter terra-cotta pot. Keep the roots damp, provide ample indirect light, and place them in a warm setting to encourage them to bloom.

Colors, patterns, and sizes may vary. Our orchids are shipped partially flowering, with unopened buds.
Visit our in-depth Orchid Care Guide for care tips!

Learn what to do when you first receive your plants in this easy-to-follow Unboxing Guide!
Light: Medium to Bright Indirect
Water: Average
Temperature: Average
Humidity: Above Average
Pet Friendly: Yes
For tips on plant care click here.
Plant Dimensions
Large

18"-21" in height measured from bottom of 4" diameter terra-cotta pot (This product is sold as Large because of the tall height of the plant, and not based on the pot size)(sizes may vary)
Unboxing