Pinkerina Orchid
Pink Phalaenopsis Moth Orchid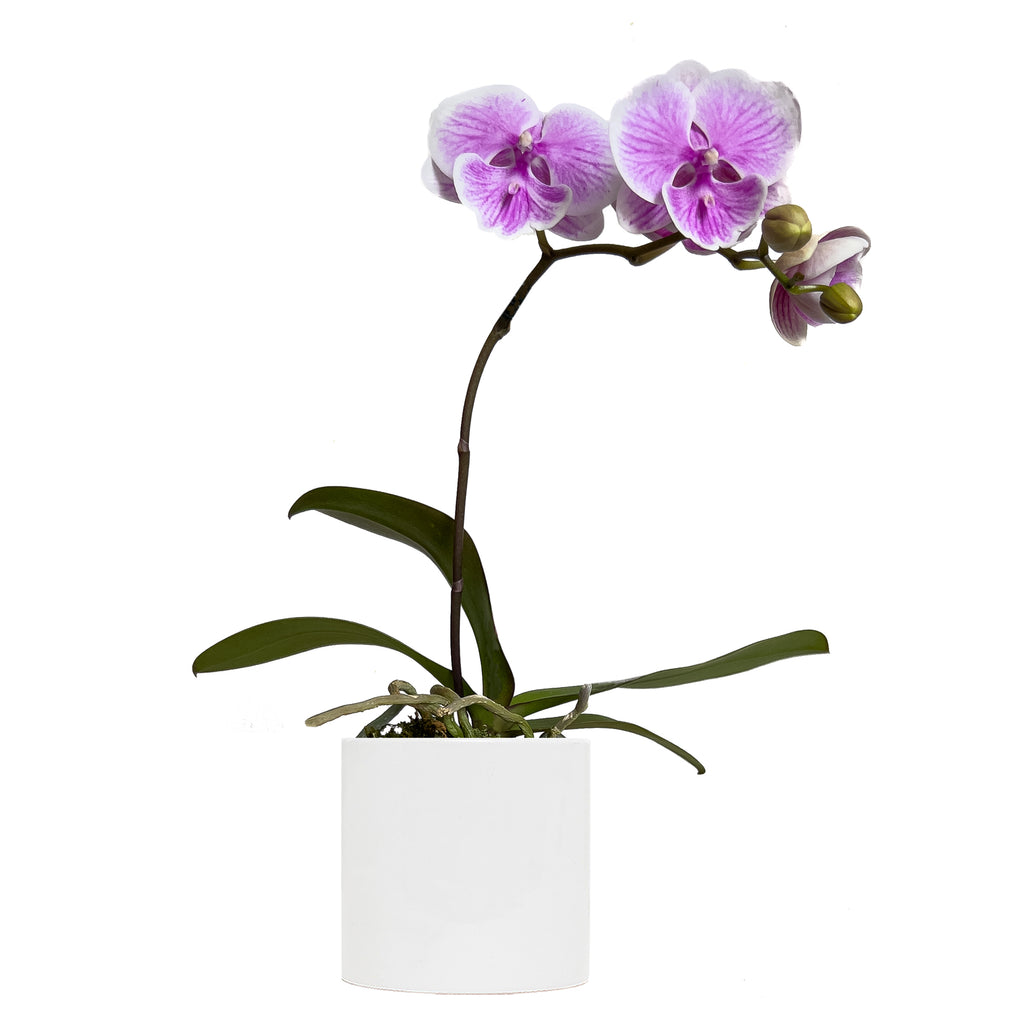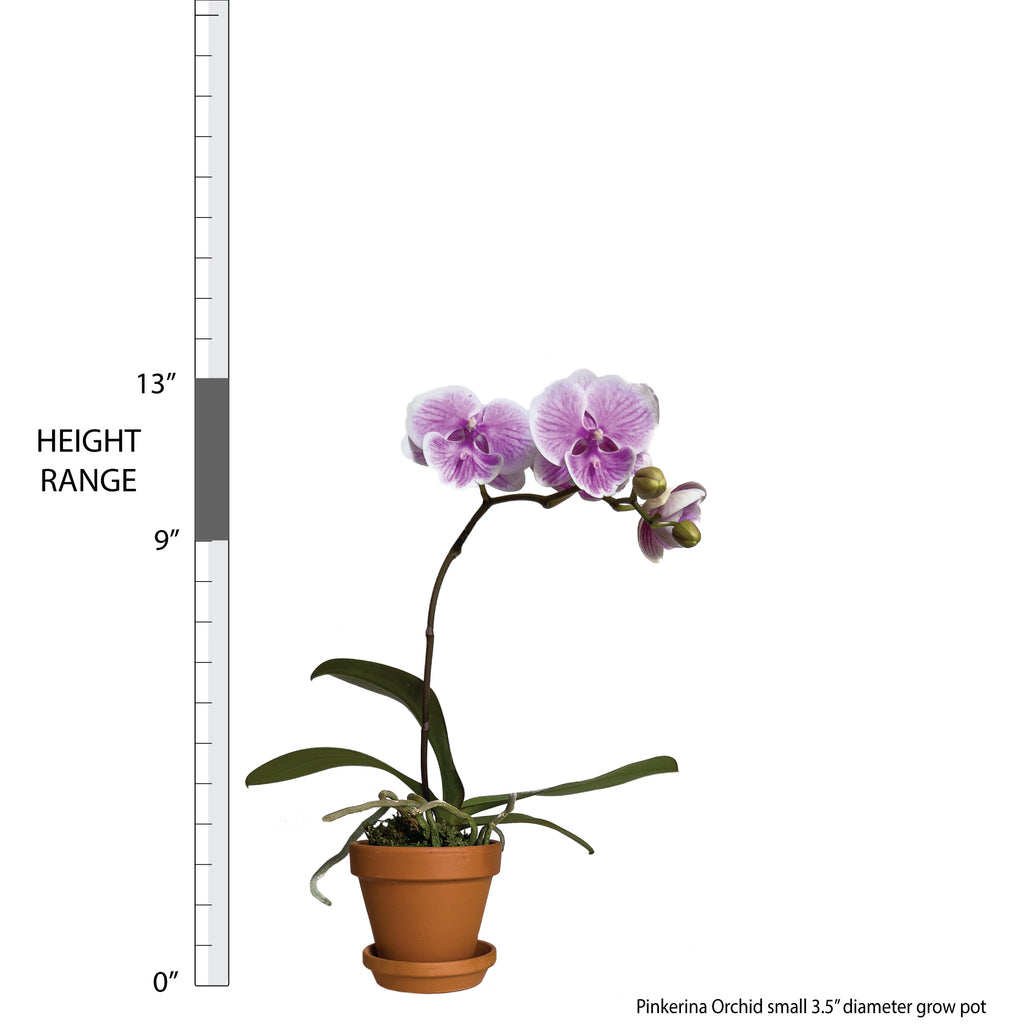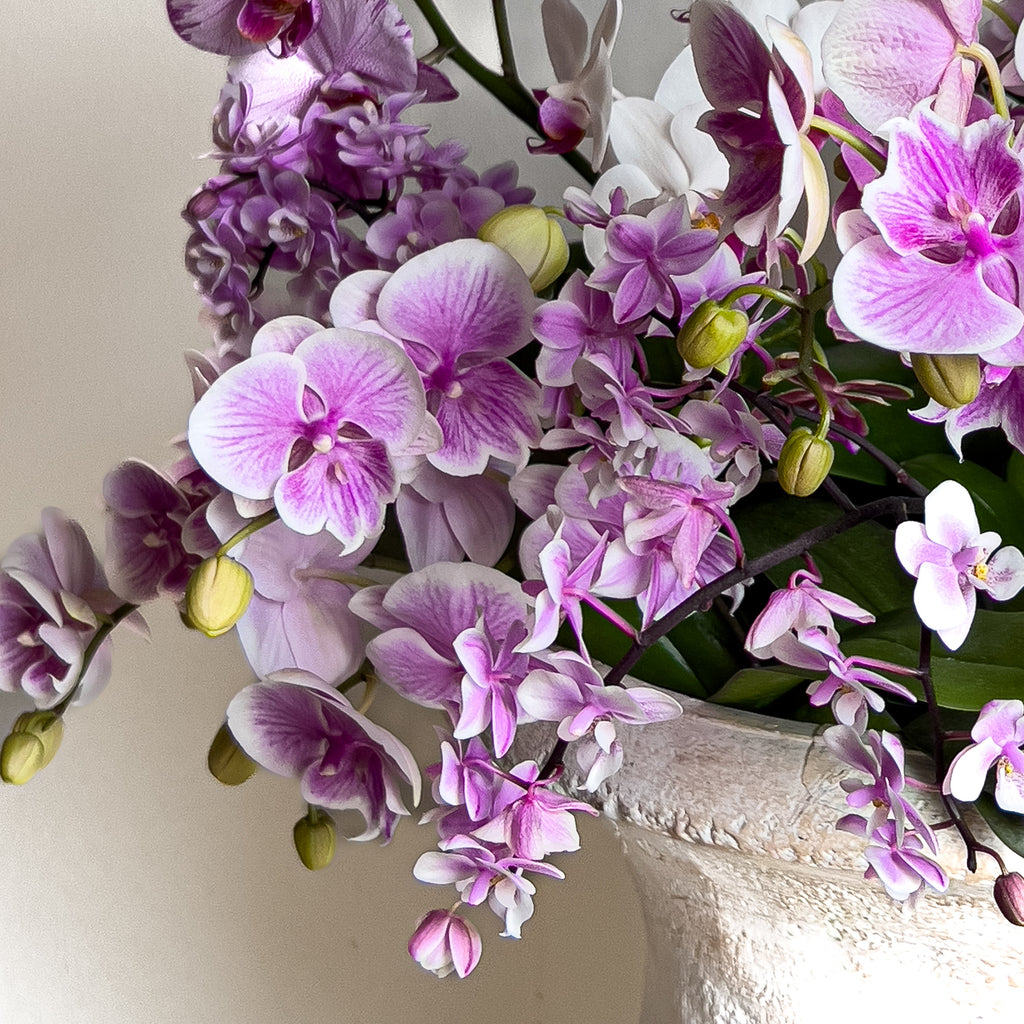 Pink Flowering Moth Orchids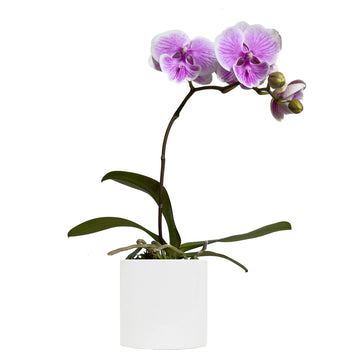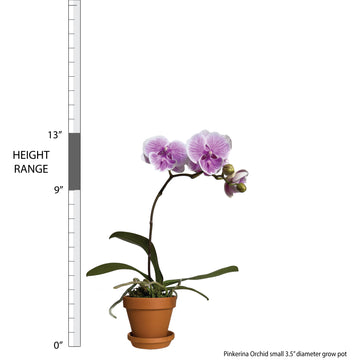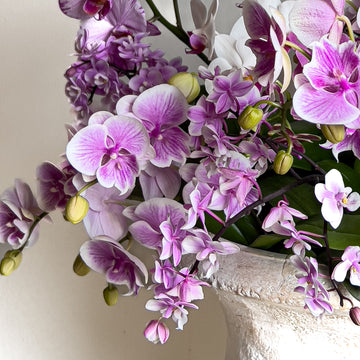 Pinkerina Orchid
Pink Phalaenopsis Moth Orchid
FREE SHIPPING on all orders $50 and up. NO CODE REQUIRED. Terms apply***.
Offer details
When you need pink, and you need it NOW, Pinkerina Orchid (Yup, that's what we call it!) gives you what you want. Soft pink petals hang above the long elegant stems like little pastel faces greeting you with a smile. This low-maintenance flowering houseplant is a go-to housewarming gift for anyone who dreams of pink! Your Moth Orchid will arrive staked and potted in a terra-cotta pot, or choose it in the cylinder pot for a modern feel. Keep the roots damp, provide ample indirect light, and place them in a warm setting to encourage them to bloom.
Colors and sizes may vary. Our orchids are shipped partially flowering, with unopened buds.
Visit our in-depth Orchid Care Guide for care tips!

Learn what to do when you first receive your plants in this easy-to-follow Unboxing Guide!
Light: Medium to Bright Indirect
Water: Average
Temperature: Average
Humidity: Above Average
Pet Friendly: Yes
For tips on plant care click here.