Pleated Bird's Nest Fern
Asplenium nidus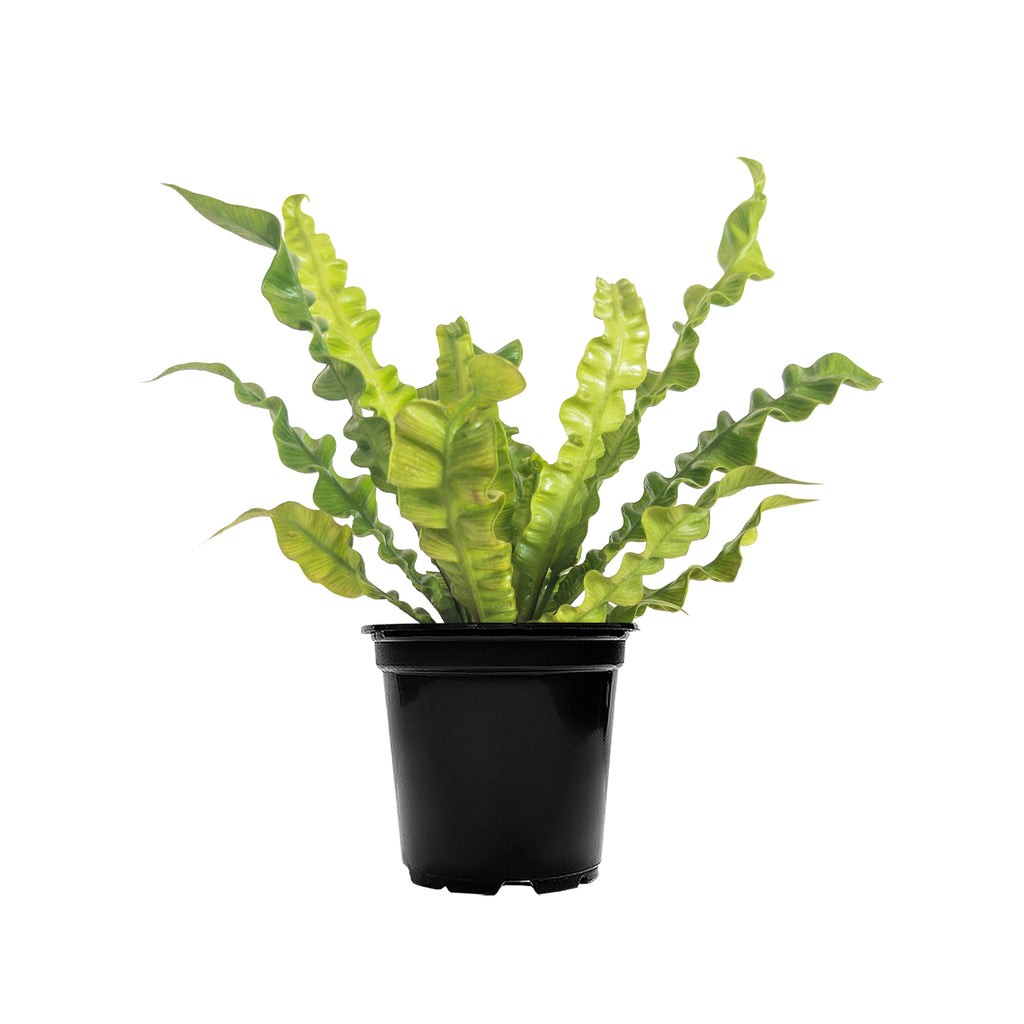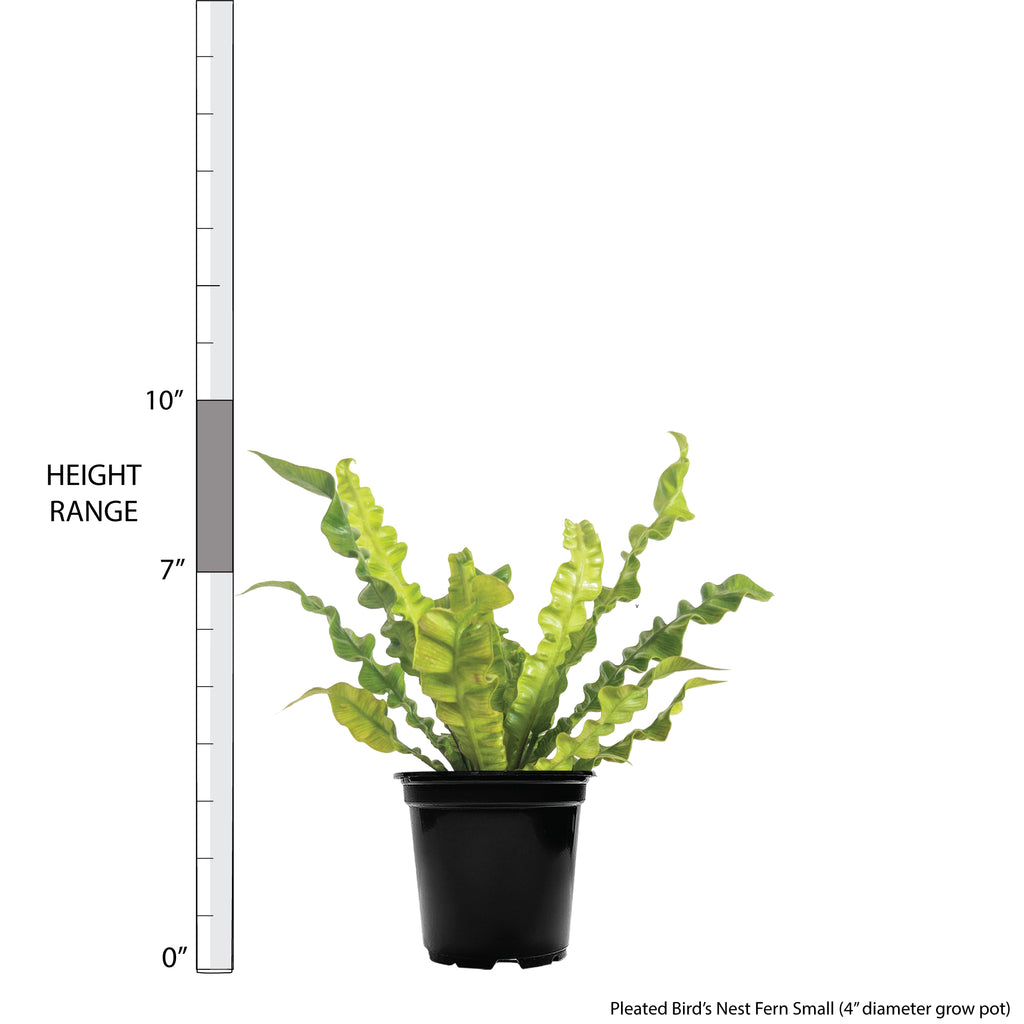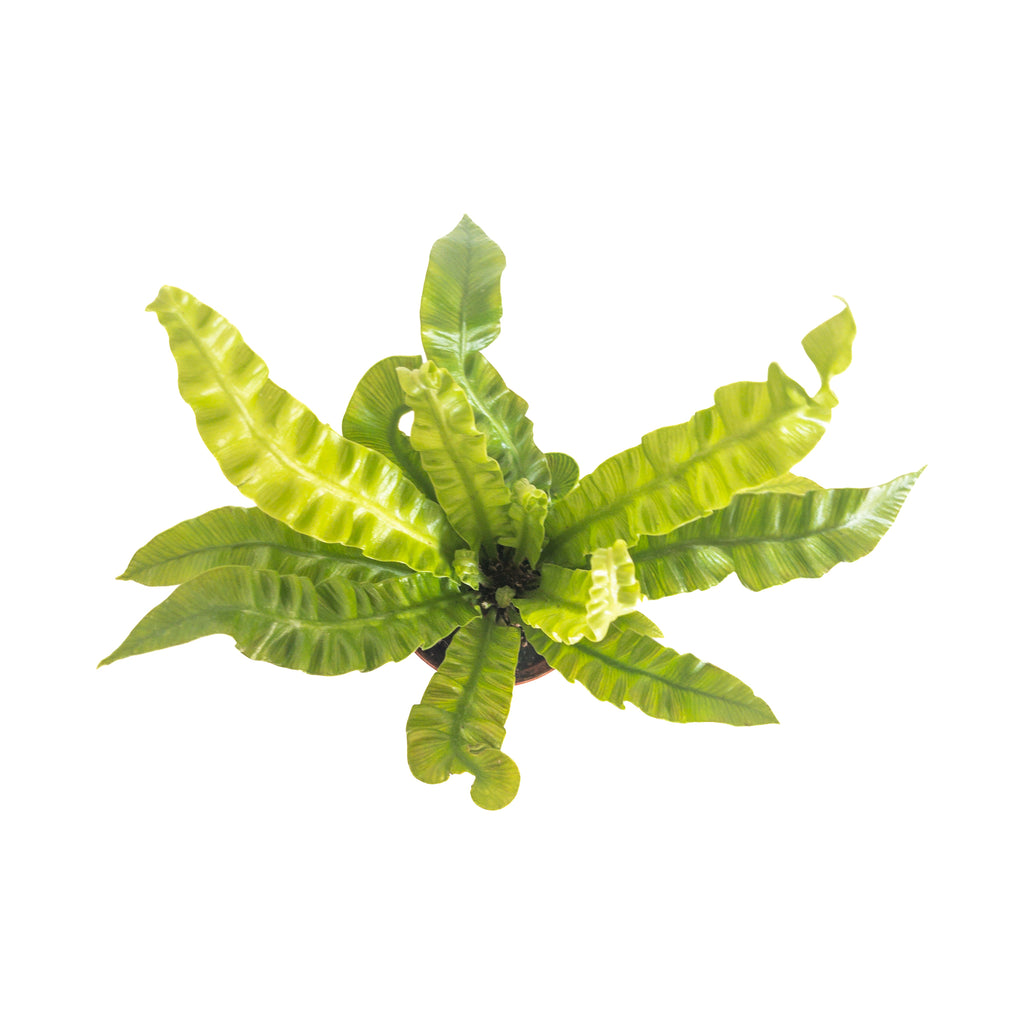 Pleated Bird's Nest Fer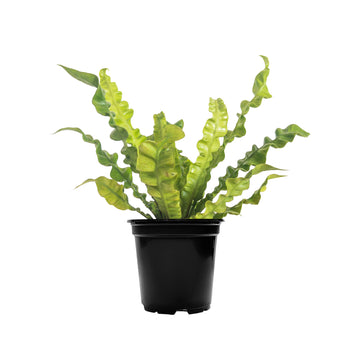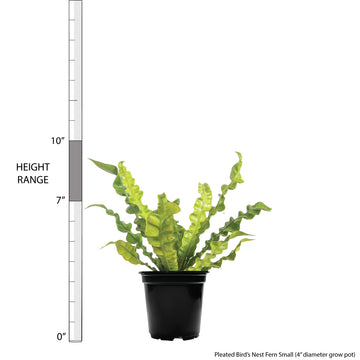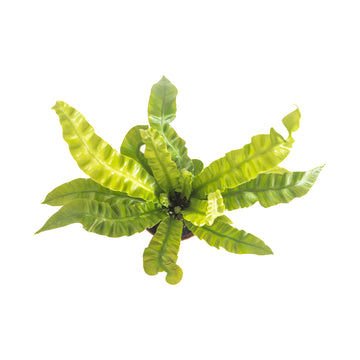 Pleated Bird's Nest Fern
Asplenium nidus
The Pleated Bird's Nest Fern will be right at home in any space with increased humidity and medium indirect light. Its undulating fronds that grow in a rosette formation give this Pleated Bird's Nest Fern a complete look while slightly resembling a welcoming nest of greenery. This indoor fern is perfect for those beginning their houseplant collection, as they are reliably forgiving if you occasionally skip watering them.
Visit our in-depth Indoor Fern Care Guide for more care tips!
Learn what to do when you receive your plants in this easy-to-follow Unboxing Guide!
Light: Medium Indirect
Water: High
Temperature: Average
Humidity: Above Average
Pet Friendly: Yes
To learn more care tips click here.
Plant Dimensions
Small

7"-10" in height measured from bottom of 4" diameter grow pot (sizes may vary)
Unboxing