Jade Pothos
Epipremnum aureum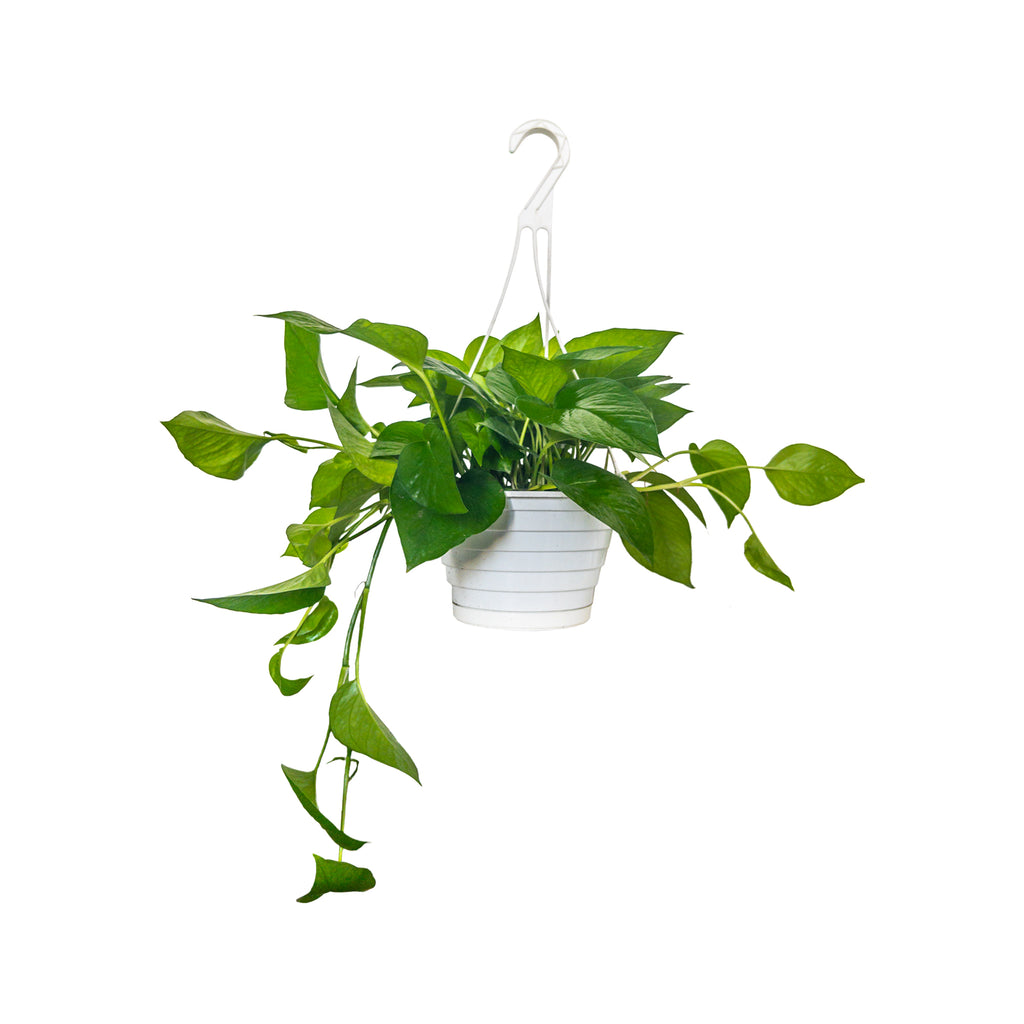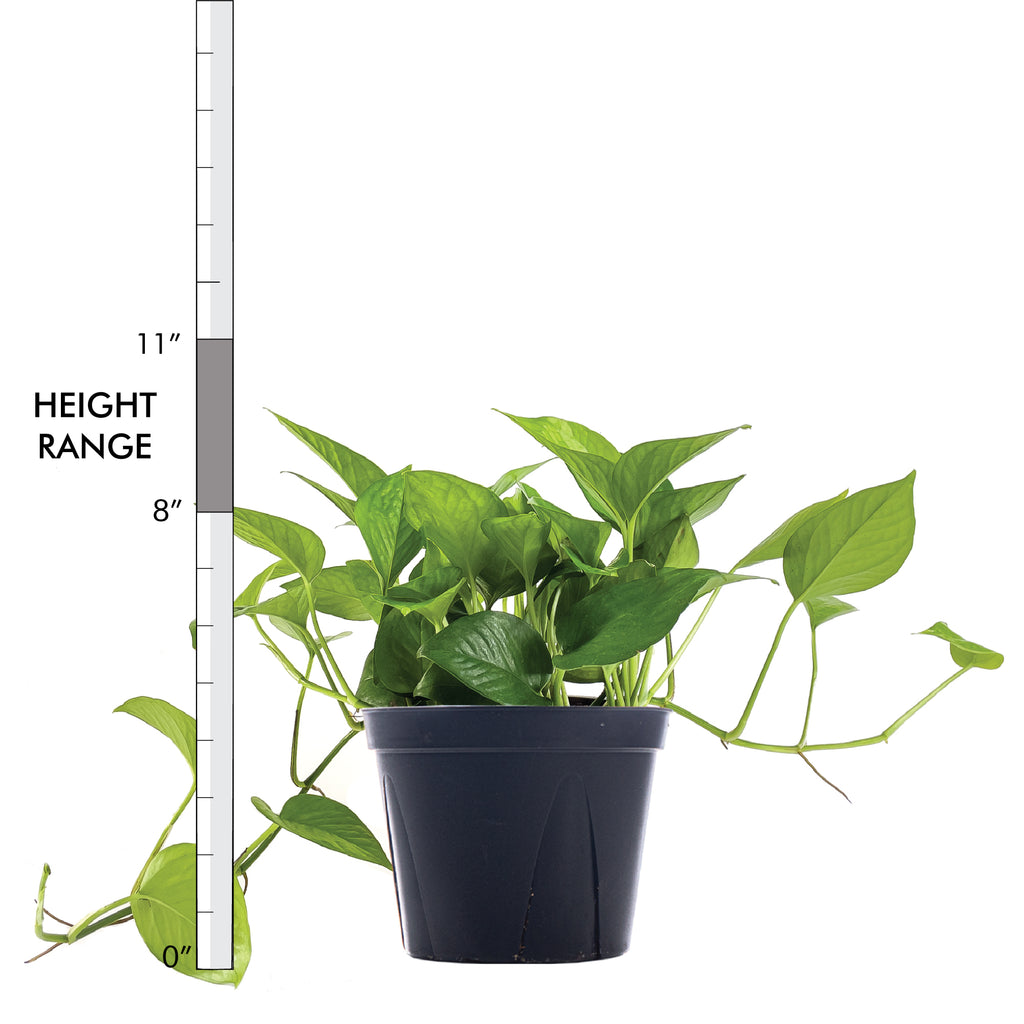 Jade Pothos Large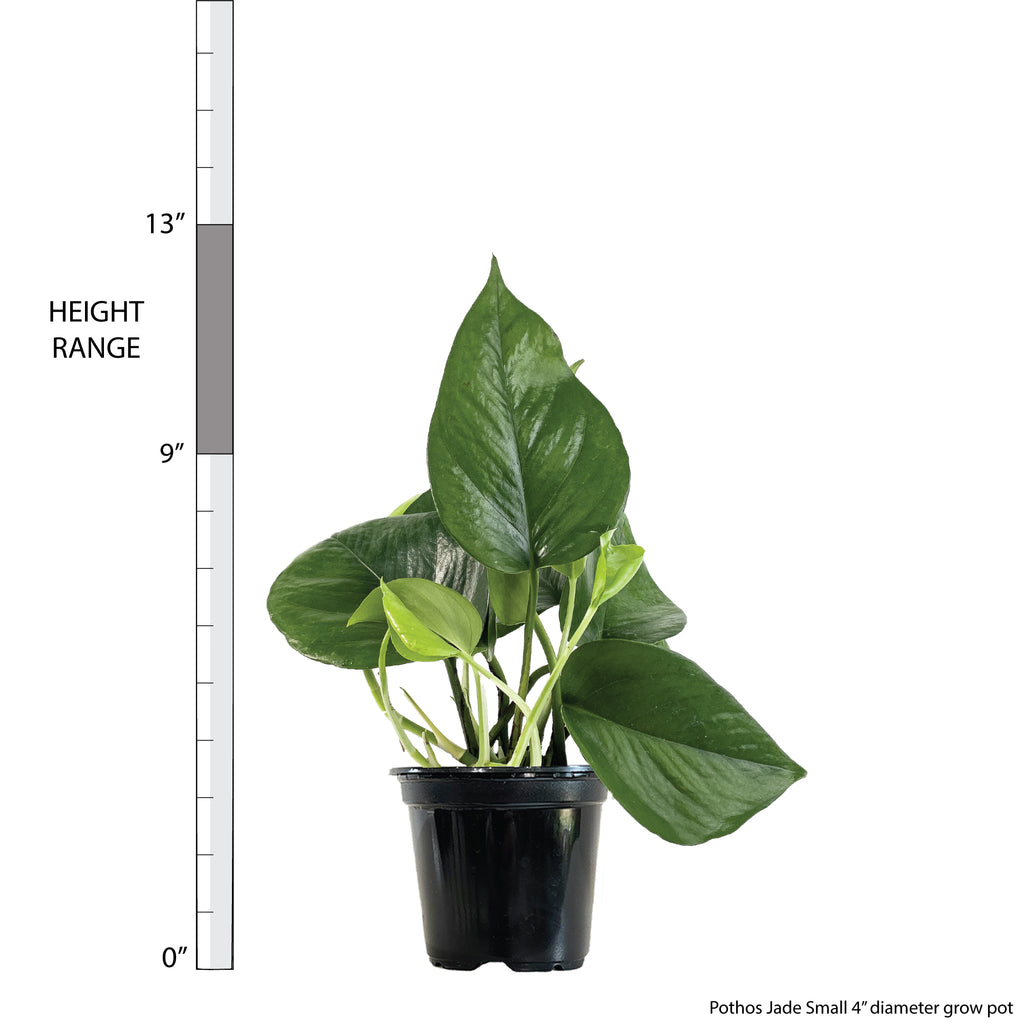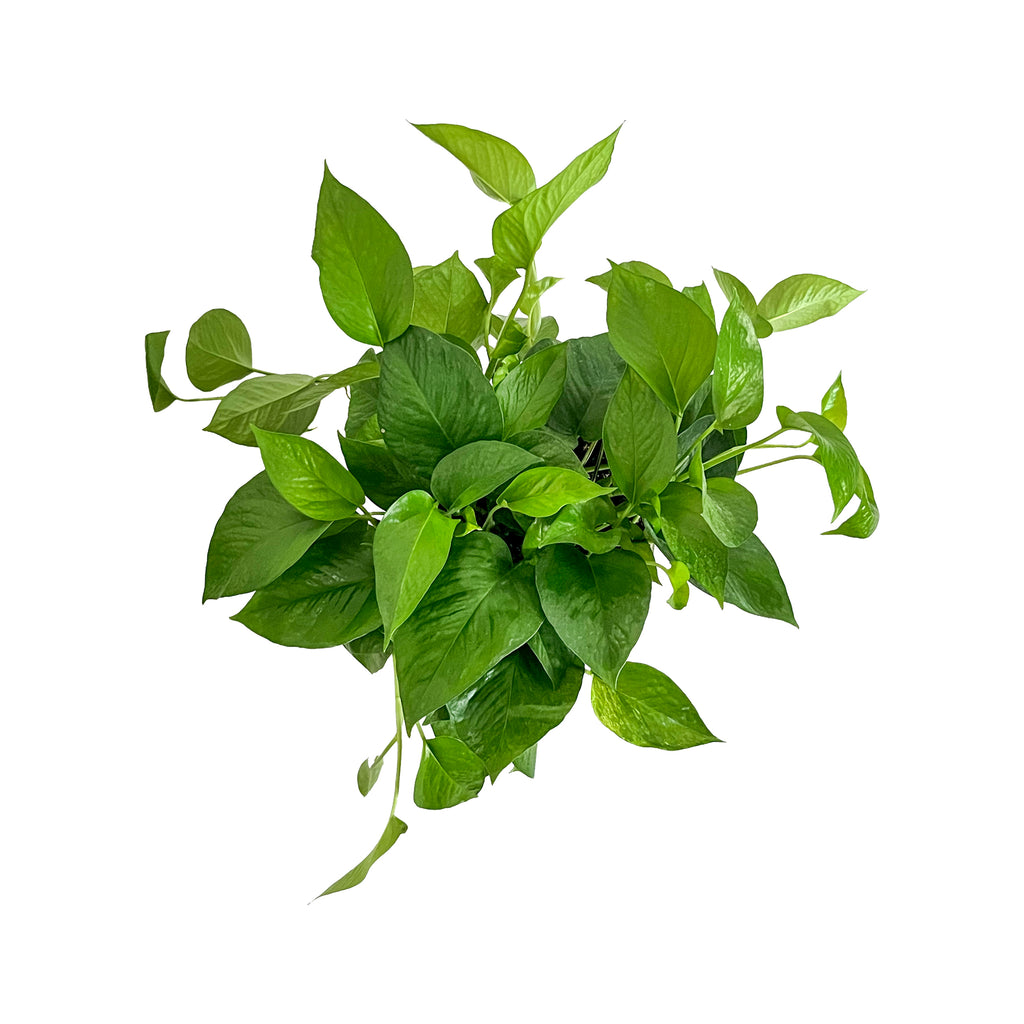 Jade Pothos Extra Large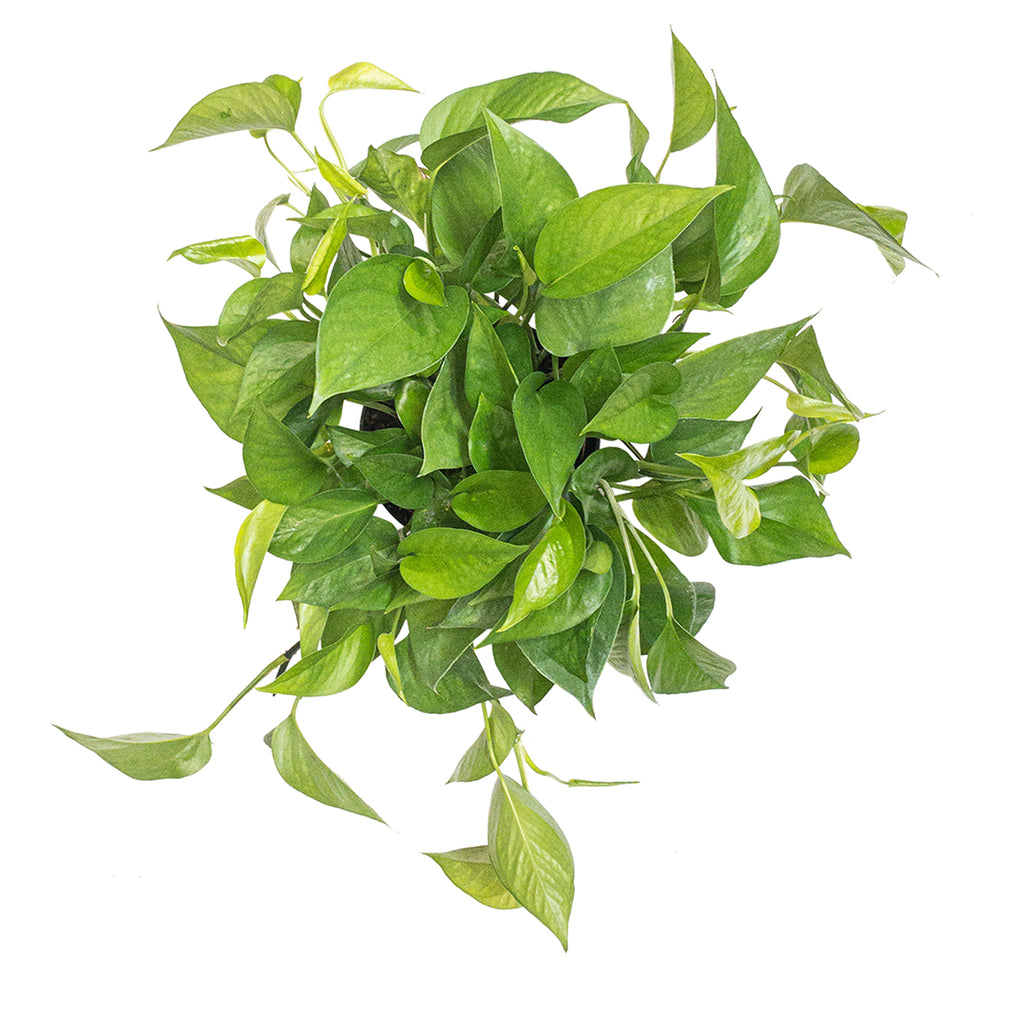 Jade Pothos Large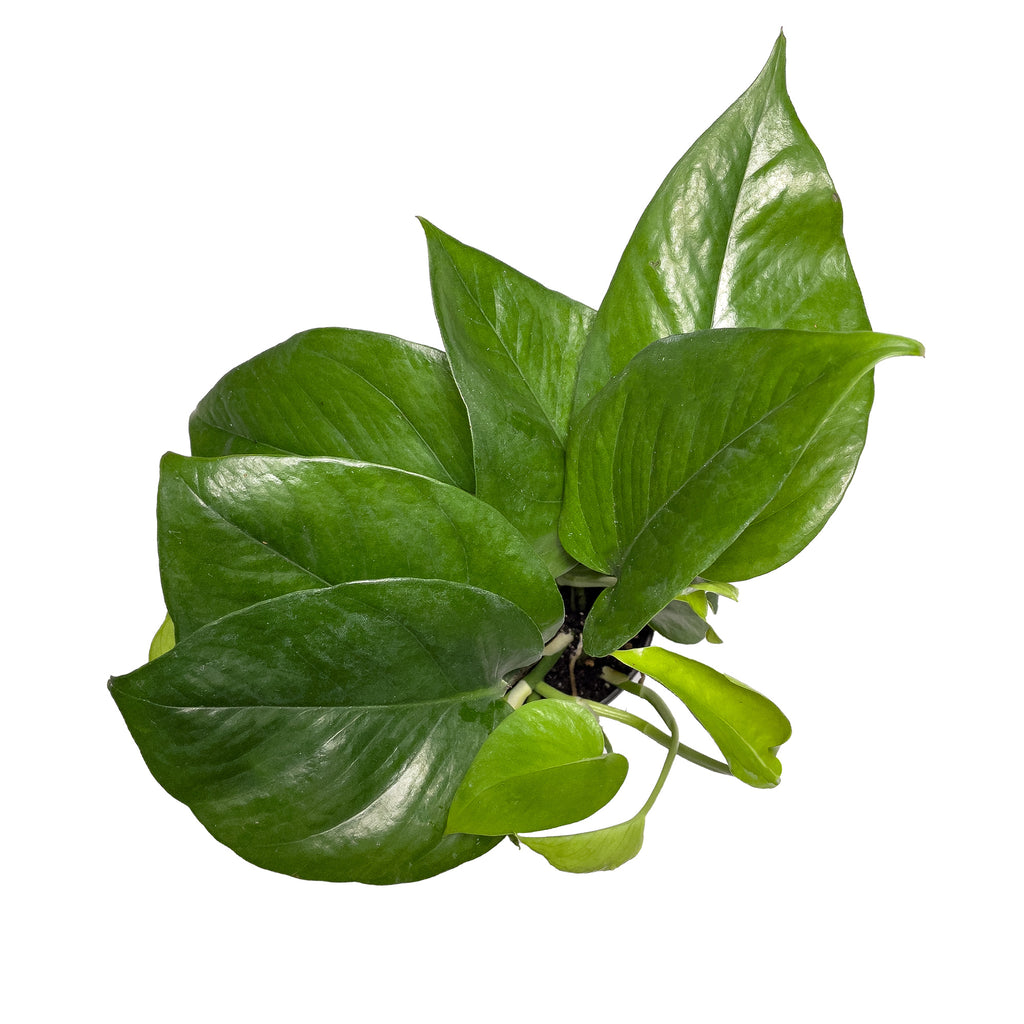 Jade Pothos Small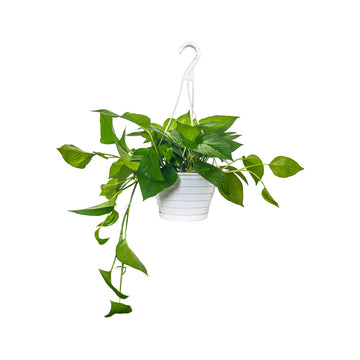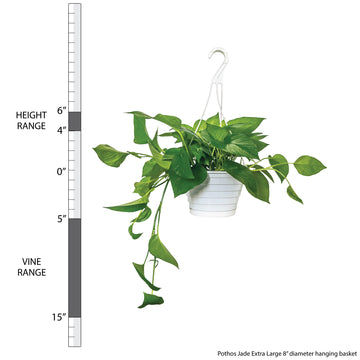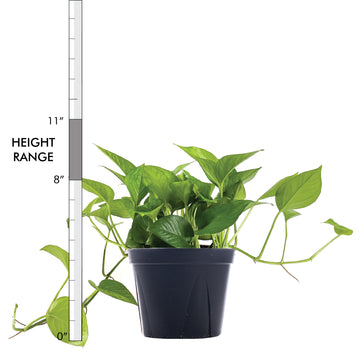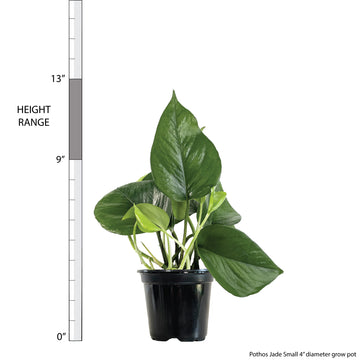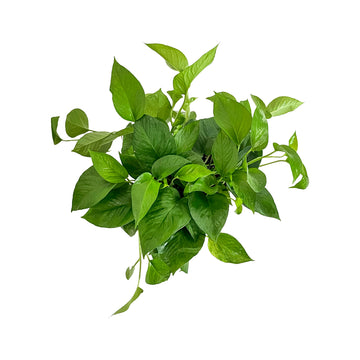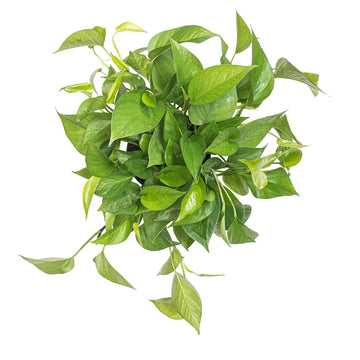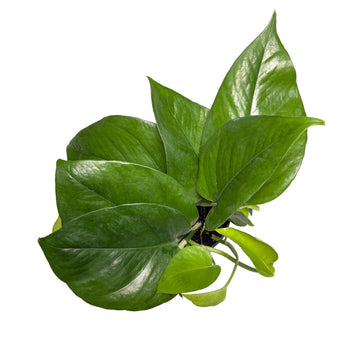 Jade Pothos
Epipremnum aureum
The graceful and forgiving Jade Pothos is an indoor hanging plant that can climb, transforming into a lush cascade of greenery. The Jade Pothos is a solid choice for your home or office because it is beautiful AND easy to keep healthy. All this easy-care plant needs is water and bright indirect light to look its best! It can tolerate low light for long periods but is periodically exposed to at least 4 hours of indirect sunlight daily. This plant is toxic if ingested. Keep away from pets and small children. It may also cause skin irritation.
Visit our in-depth Pothos Plant Care Guide for more tips!
Learn what to do when you receive your plants in this easy-to-follow Unboxing Guide!
Light: Low to Bright Indirect
Water: Medium
Temperature: Average
Humidity: Average
Pet Friendly: No
For tips on plant care click here.
Plant Dimensions
Small

9"-13" in height measured from bottom of 4" diameter grow pot (sizes may vary)
Large

8"-11" in height measured from bottom of 6" diameter grow pot (sizes may vary)
Extra Large

5"-15" vine length range in a 8" diameter grow pot hanging basket
Unboxing