Pothos Silver Splash
Scindapsus pictus 'Silver Splash'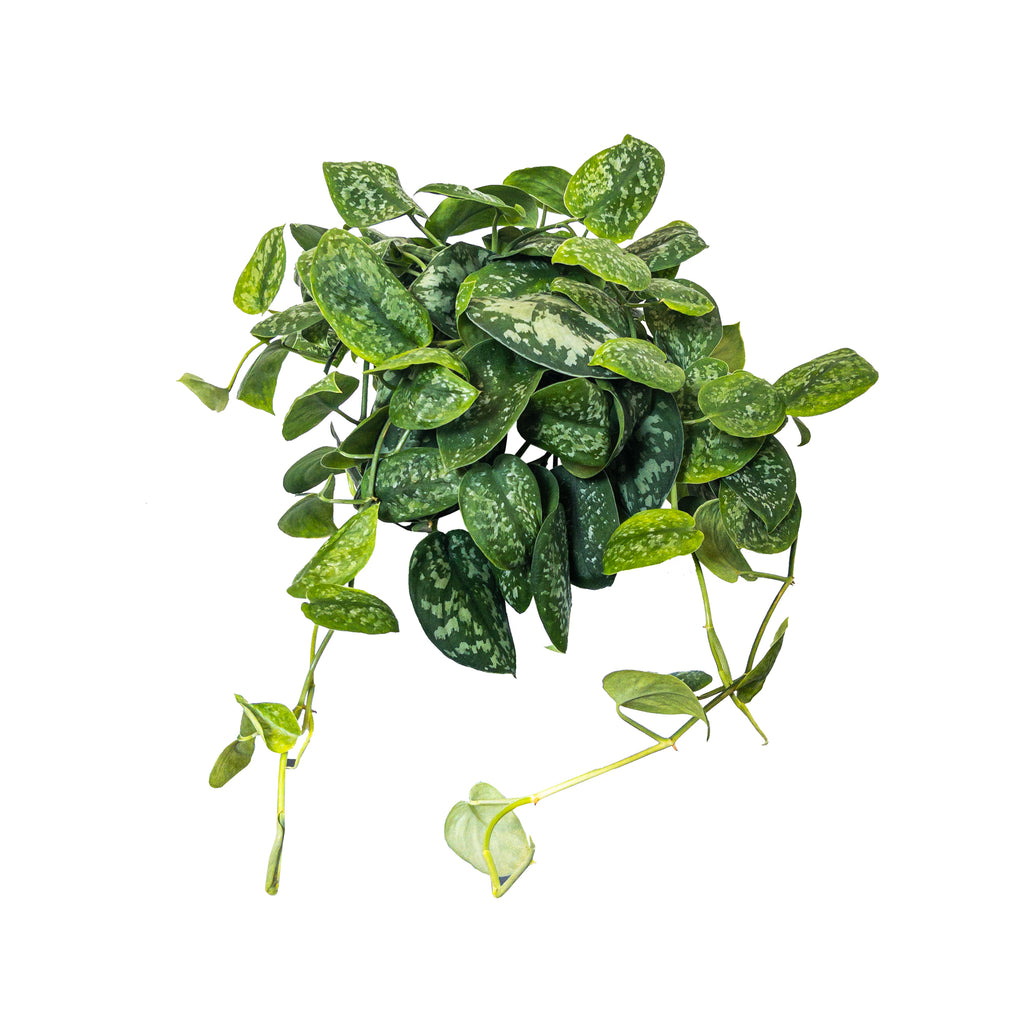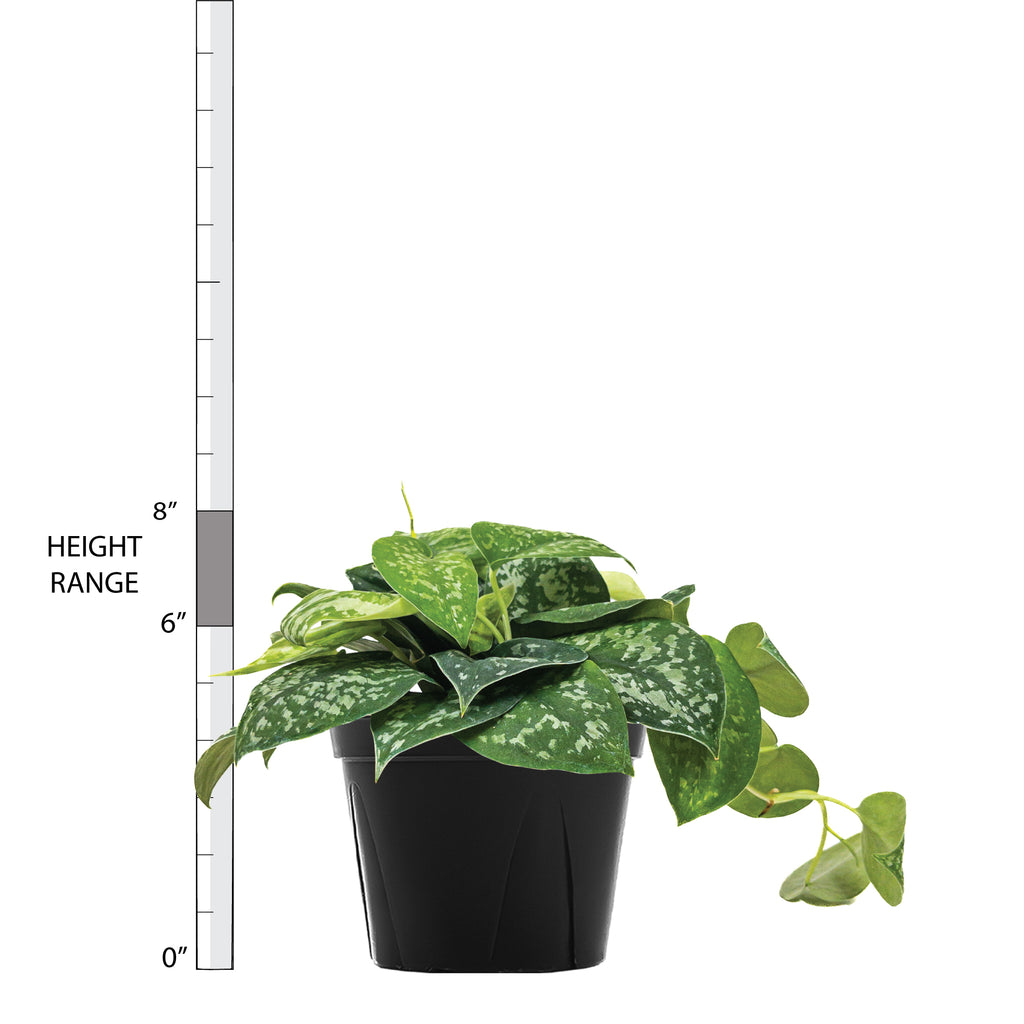 Pothos Silver Splash Large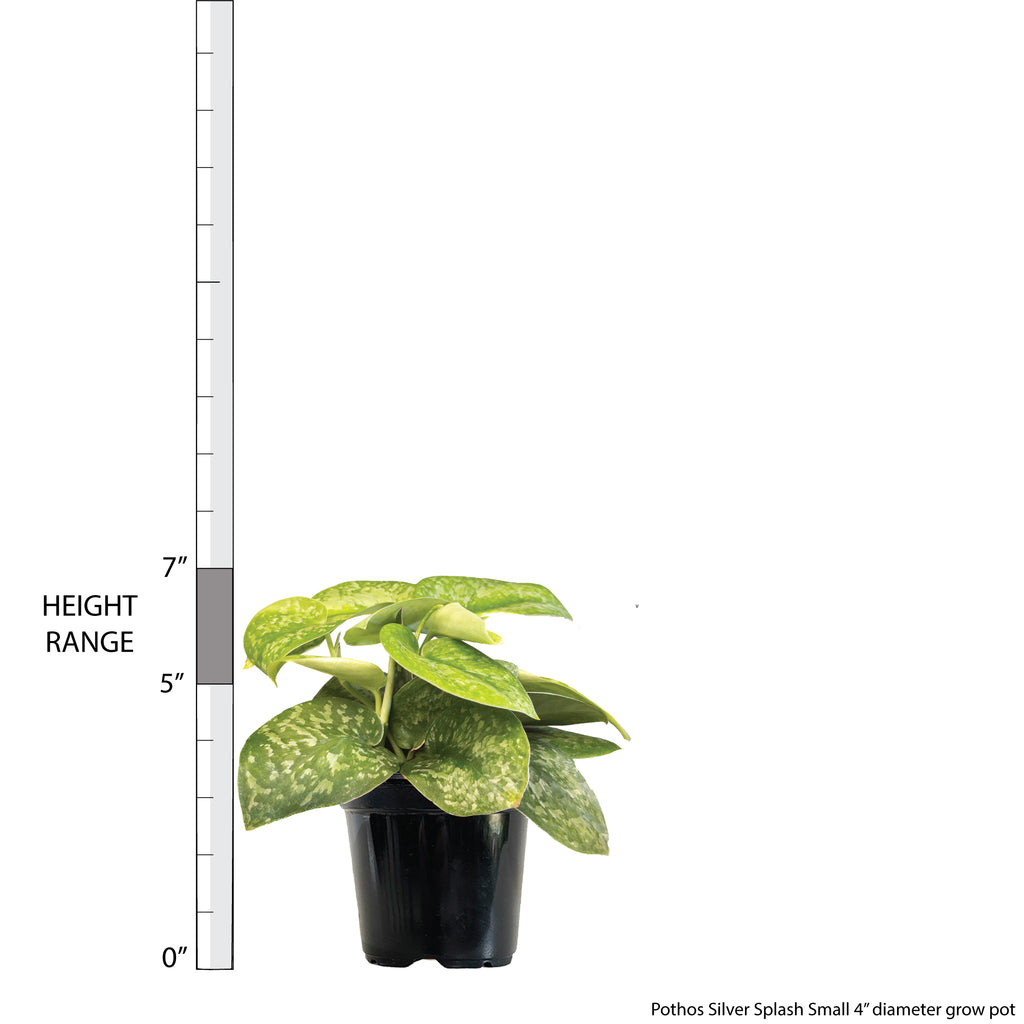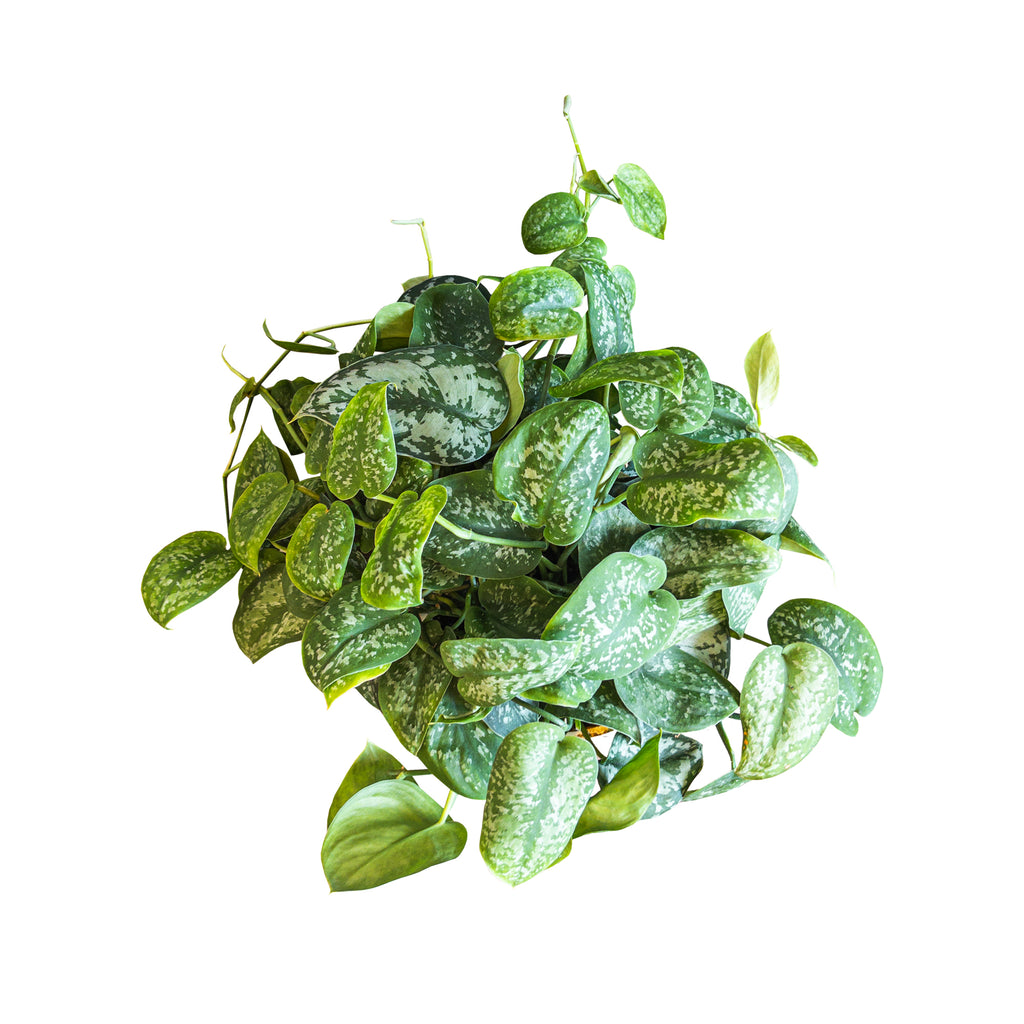 Pothos Silver Splash Extra Large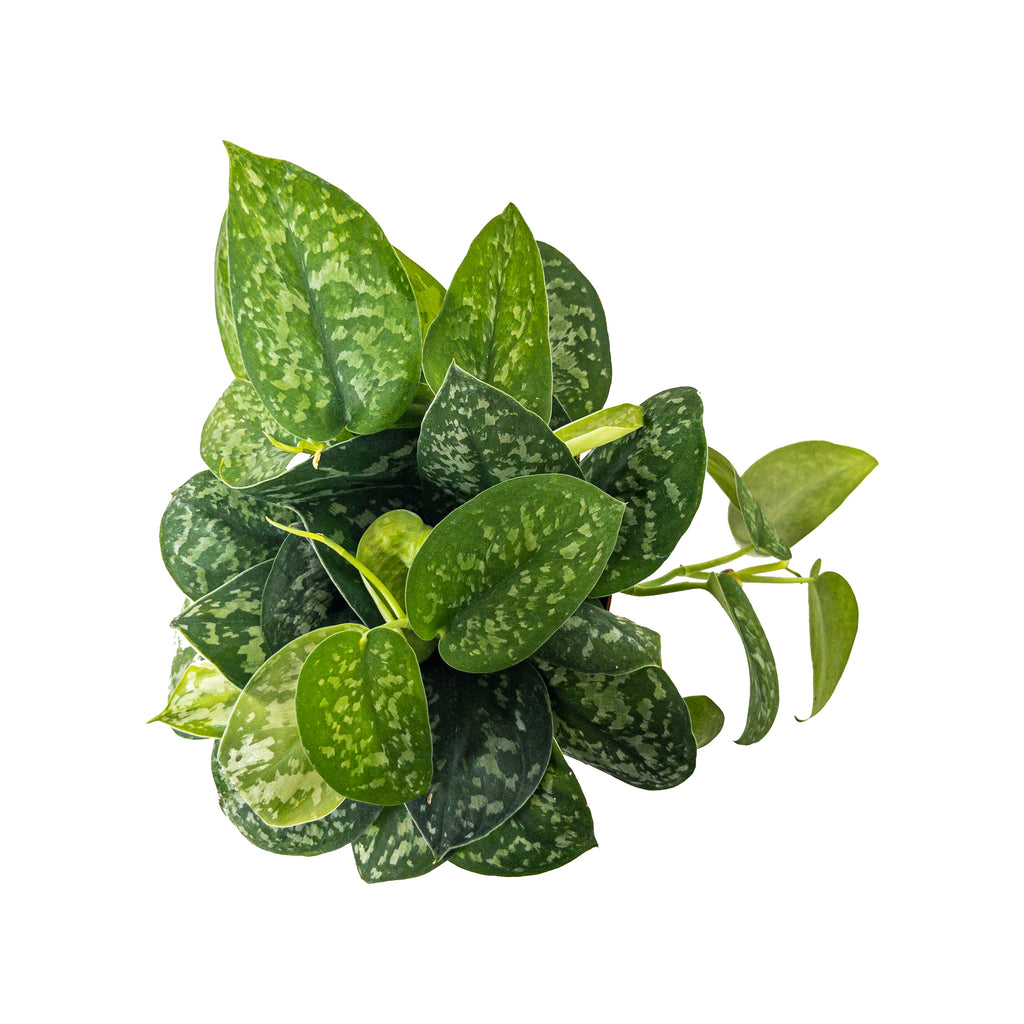 Pothos Silver Splash Large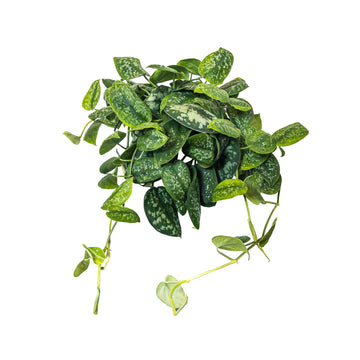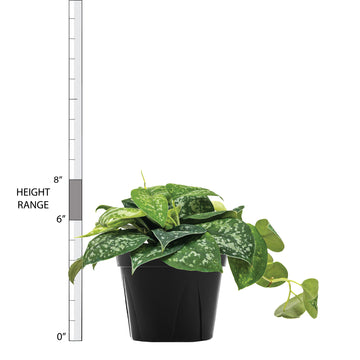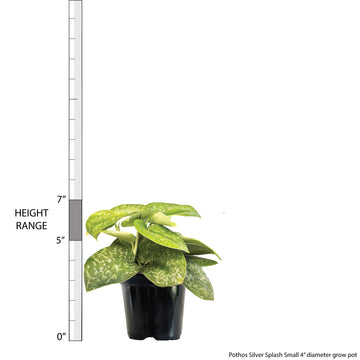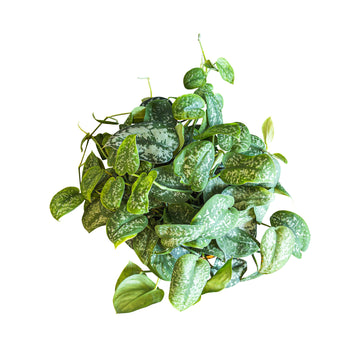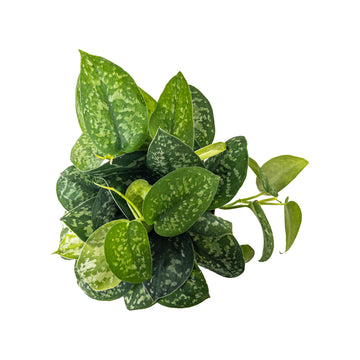 Pothos Silver Splash
Scindapsus pictus 'Silver Splash'
FREE SHIPPING on all orders $50 and up. NO CODE REQUIRED. Terms apply***.
Offer details
Pothos Silver Splash (Scindapsus pictus) takes artistry to a new level with silvery leaves that look painted on by expert hands. These expressive pothos will grace your space with cascading vines and glimmering allure. Pothos Silver Splash grows best in bright indirect sunlight and when you allow the soil to dry out between watering. We recommend fertilizing your pothos while new leaves are forming, encouraging them to develop larger leaves! This plant is toxic if ingested. Keep away from pets and small children. It may also cause skin irritation.
Visit our in-depth Pothos Silver Splash Plant Care Guide for more care tips!
Learn what to do when you first receive your plants in this easy-to-follow Unboxing Guide!
Light: Low to Bright Indirect
Water: Medium
Temperature: Average
Humidity: Average
Pet Friendly: No
For tips on plant care click here.
Plant Dimensions
Small

5"-7" in height measured from bottom of 4" diameter grow pot (sizes may vary)
Large

6"-8" in height measured from bottom of pot 6" diameter grow with some vines (sizes may vary)
Extra Large

3"-21" vine length range in a 8" diameter grow pot hanging basket
Unboxing