Purple Shamrock Oxalis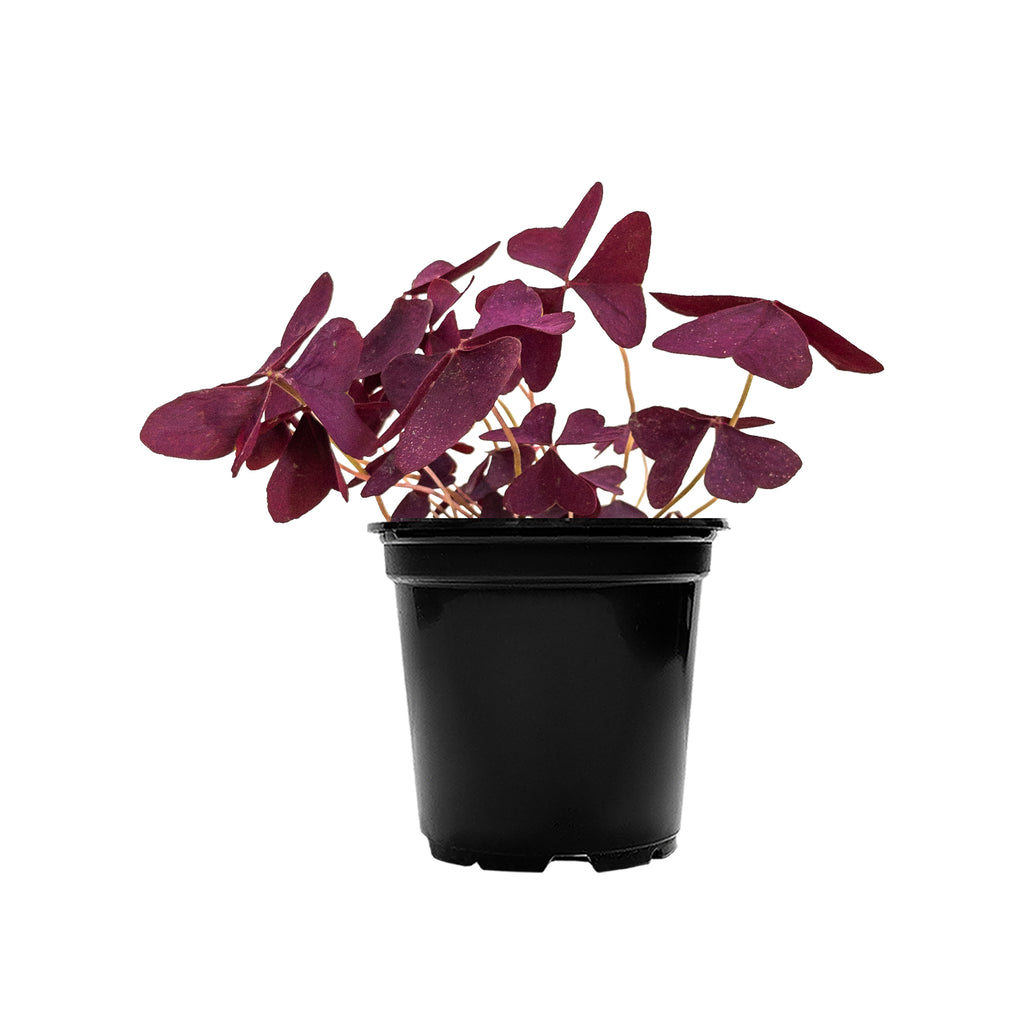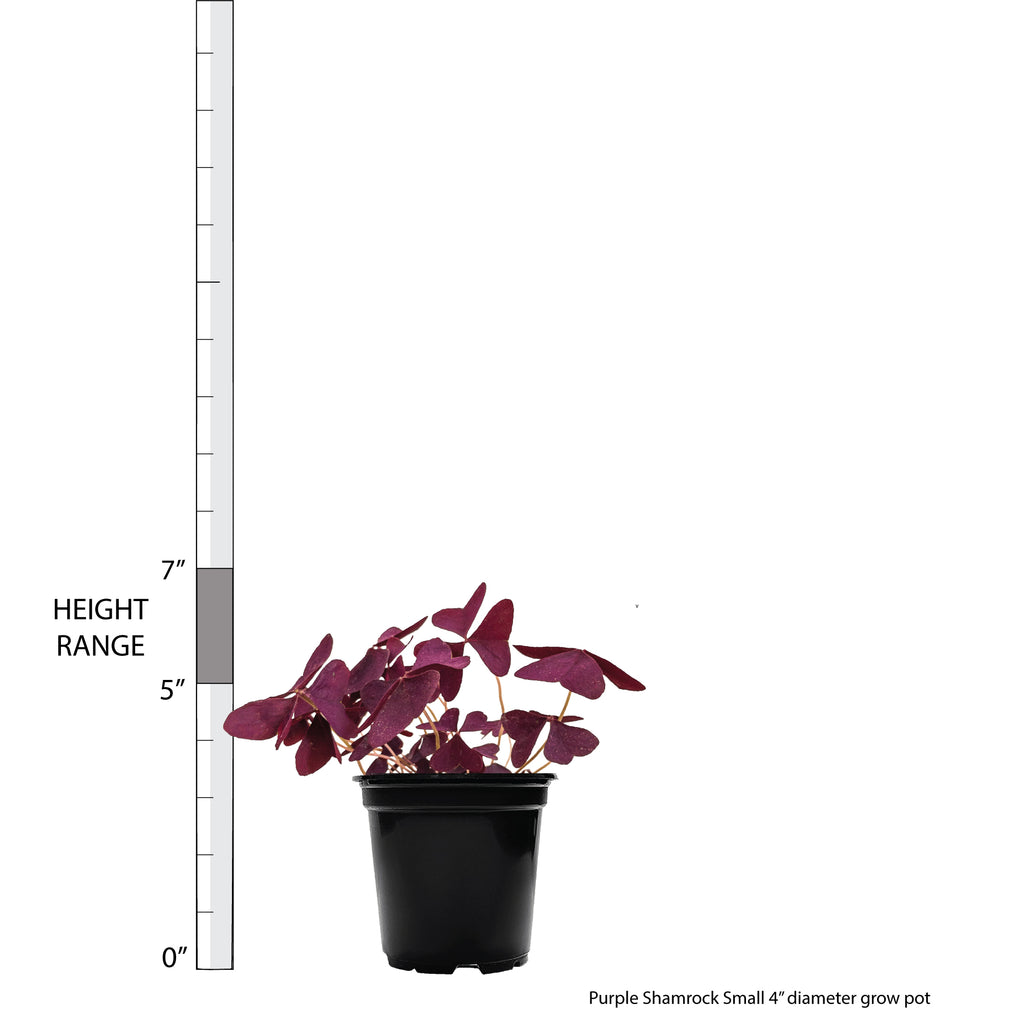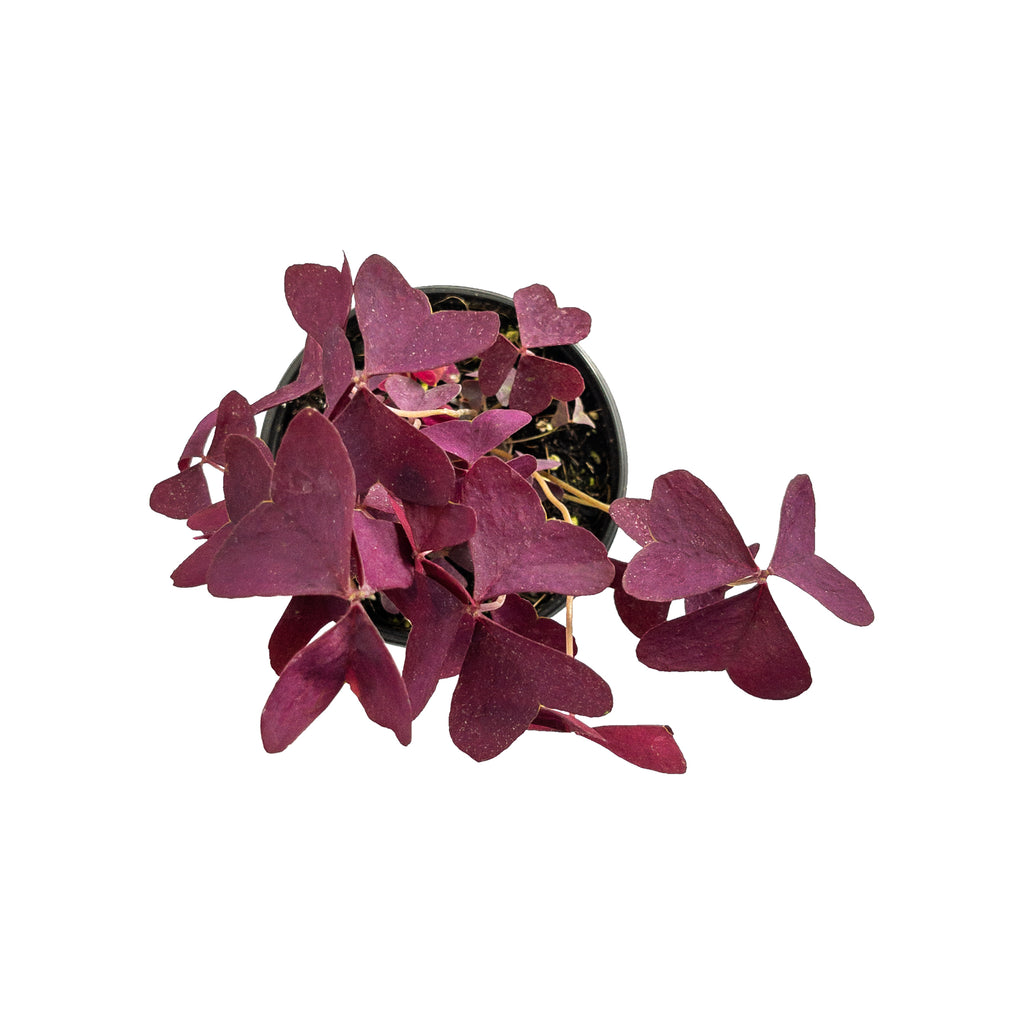 Purple Shamrock Small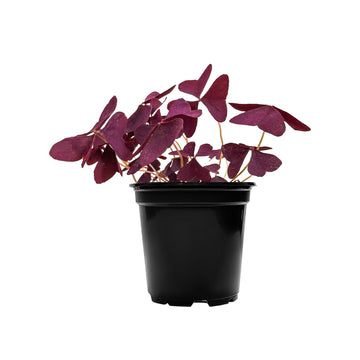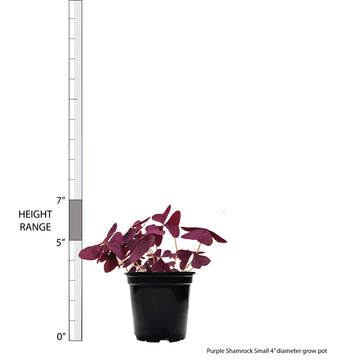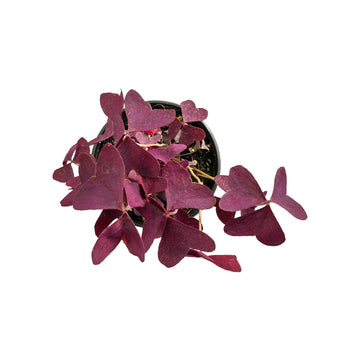 Purple Shamrock Oxalis
Tradescantia pallida
Welcome the Purple Shamrock (Oxalis violacea) into your home! This unique and quirky plant sports magenta clover-like leaves that will add a majestic pop of color to any room, perfect for the plant-lover who loves to stand out. It needs bright indirect light and consistent watering, and if you're lucky, small flowers will sprout beside its vibrant leaves! Add it to your collection and watch your room transform! This plant is toxic if ingested. Keep away from pets and small children. It may also cause skin irritation.

Visit our in-depth Purple Shamrock Care Guide for care tips!
Learn what to do when you first receive your plants in this easy-to-follow Unboxing Guide!
Light: Low to Bright Indirect
Water: Medium
Temperature: Average
Humidity: Average
Pet Friendly: No
For tips on plant care click here.
Plant Dimensions
Small

5"-7" in height measured from bottom of 4" diameter grow pot, full head (sizes may vary)
Unboxing