Pygmy Date Palm
Phoenix Roebelenii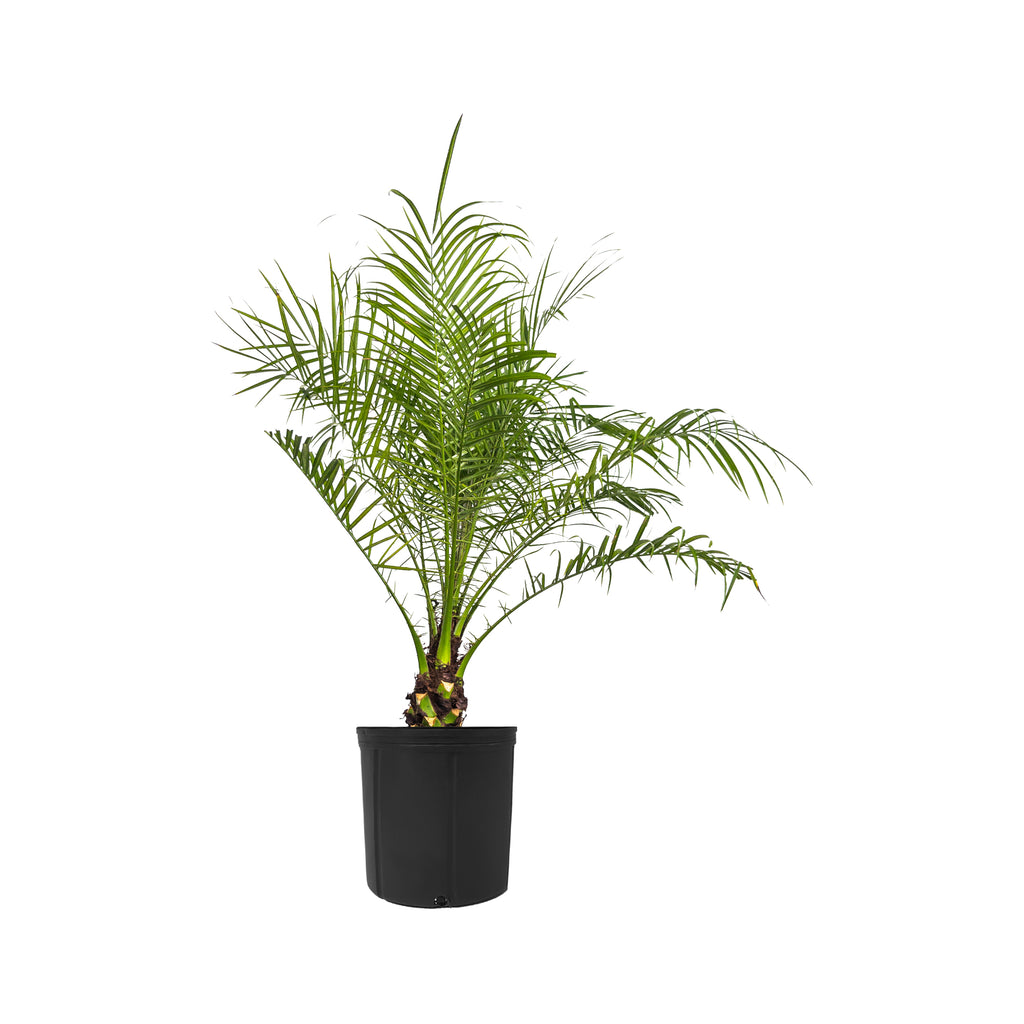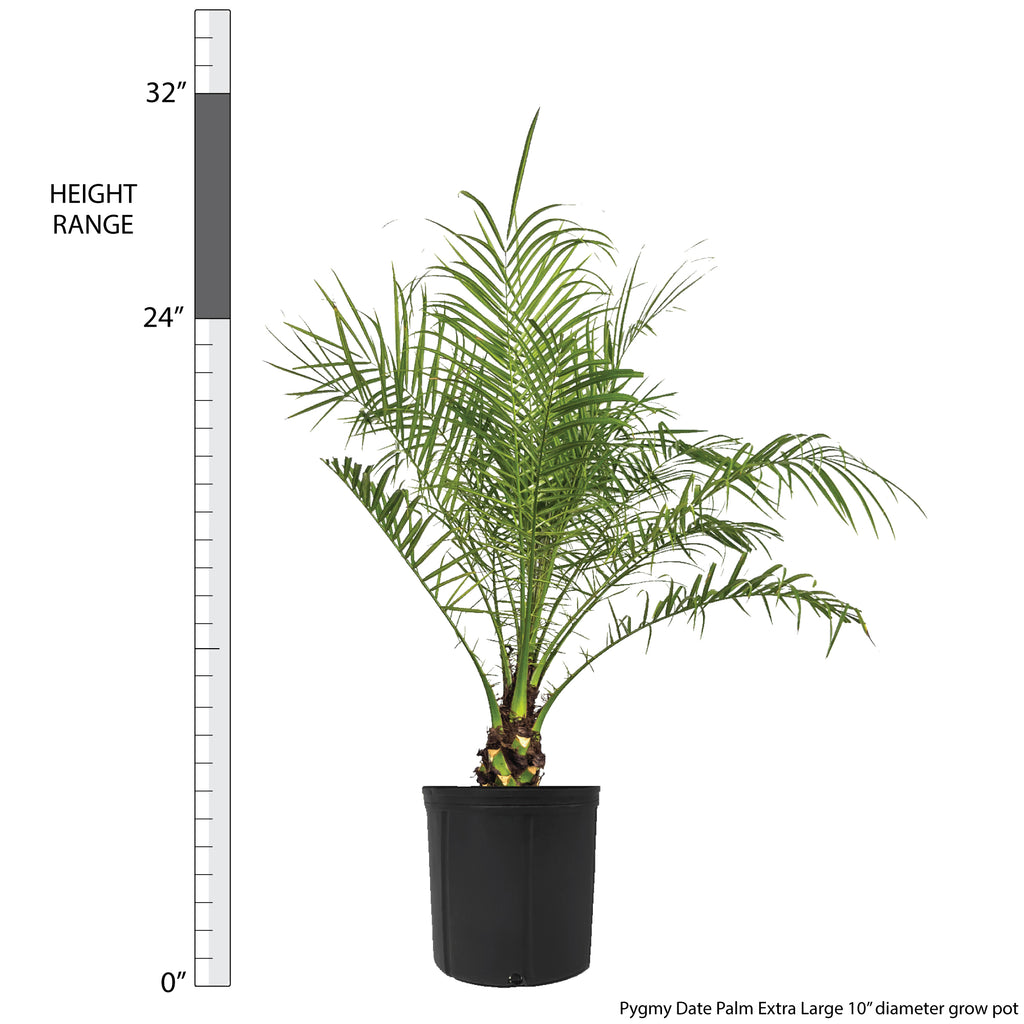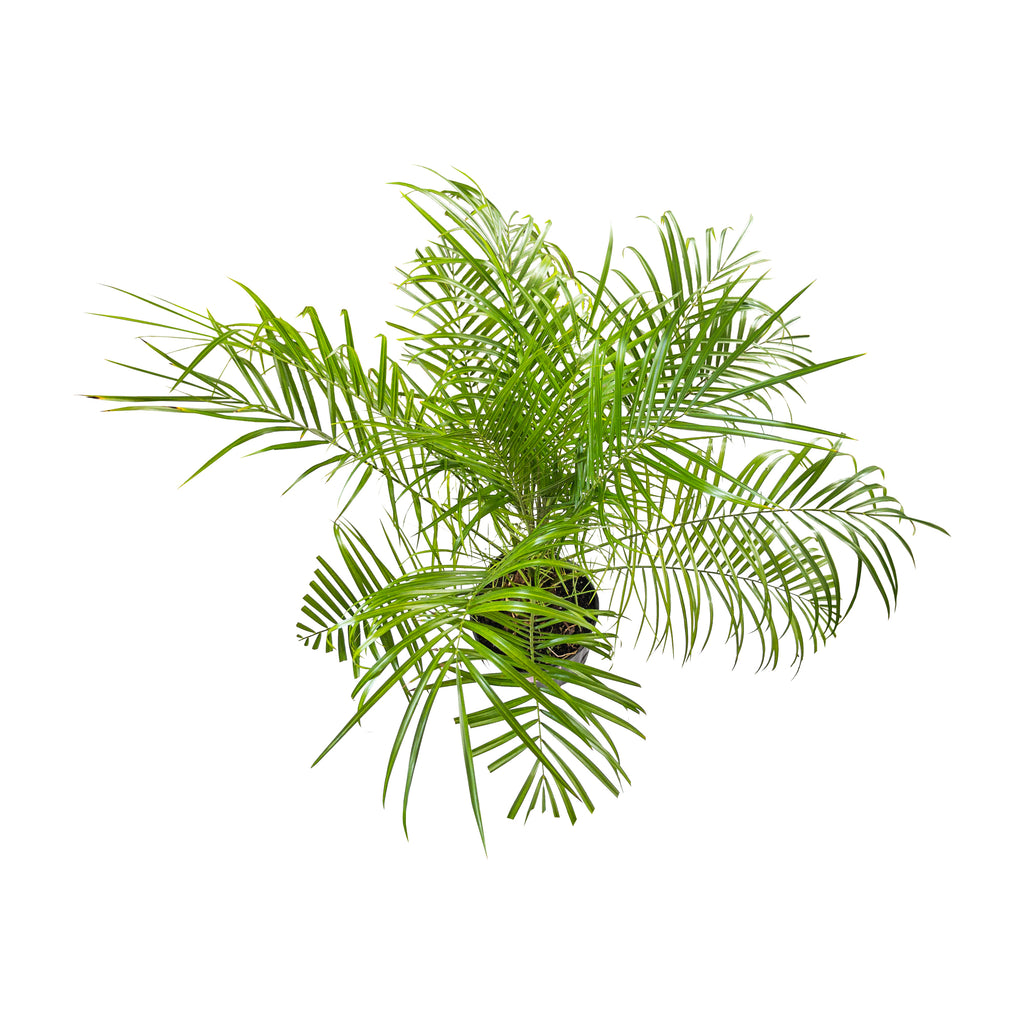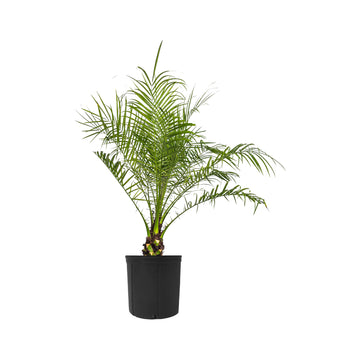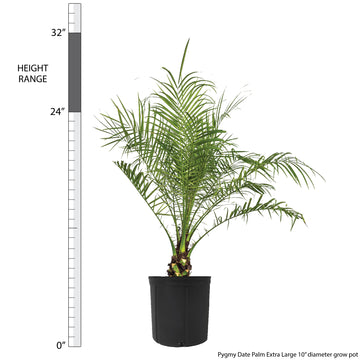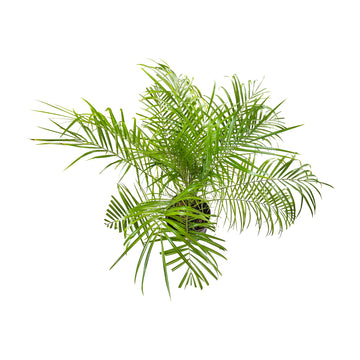 Pygmy Date Palm
Phoenix Roebelenii
Close your eyes and imagine nature's version of a parasol. Now, look left (on this page). The Pygmy Date Palm is a canopy of soft fronds supported by a single earth-tone trunk (careful of its small spines!) that creates a canopy of delicate, strap-like foliage displayed in a radial formation. This slow-growing indoor palm (mature height up to 6') requires a spot with bright indirect light for most of the day, preferably near a south or west-facing window. The Phoenix robelenii (the botanical name) looks best when displayed solo, so you can appreciate its form and structure or in a clump (think -- creating your oasis!). Their care is simple. Water the soil thoroughly when dry and rotate the pot in a clock-like turn once a week to prevent the foliage from leaning towards the light source. We like our preserve our Pygmy Date Palm's curvy figure!
Visit our in-depth Pygmy Date Palm Plant Care Guide for more tips on properly looking after your Phoenix robelenii and other palms!
Learn what to do when you first receive your plants in this easy-to-follow Unboxing Guide!
This product cannot be shipped to CA. Sorry!!

Light: Bright Indirect
Water: Medium
Temperature: Average
Humidity: Above Average
Pet Friendly: Yes
For tips on plant care click here.
Plant Dimensions
Extra Large

29"-36" in height measured from bottom of 10" diameter grow pot (sizes may vary)
Unboxing