Sansevieria Hi Color
Snake Plant 'Hi Color'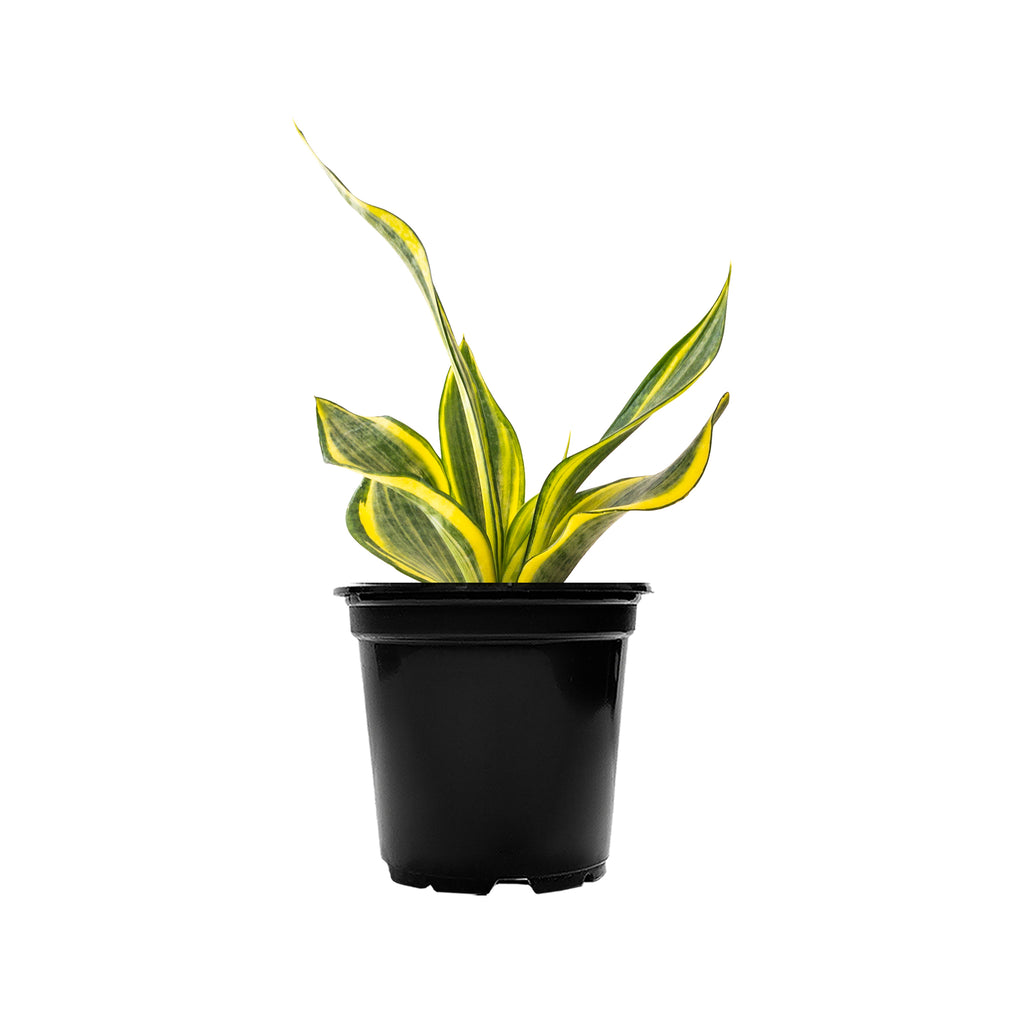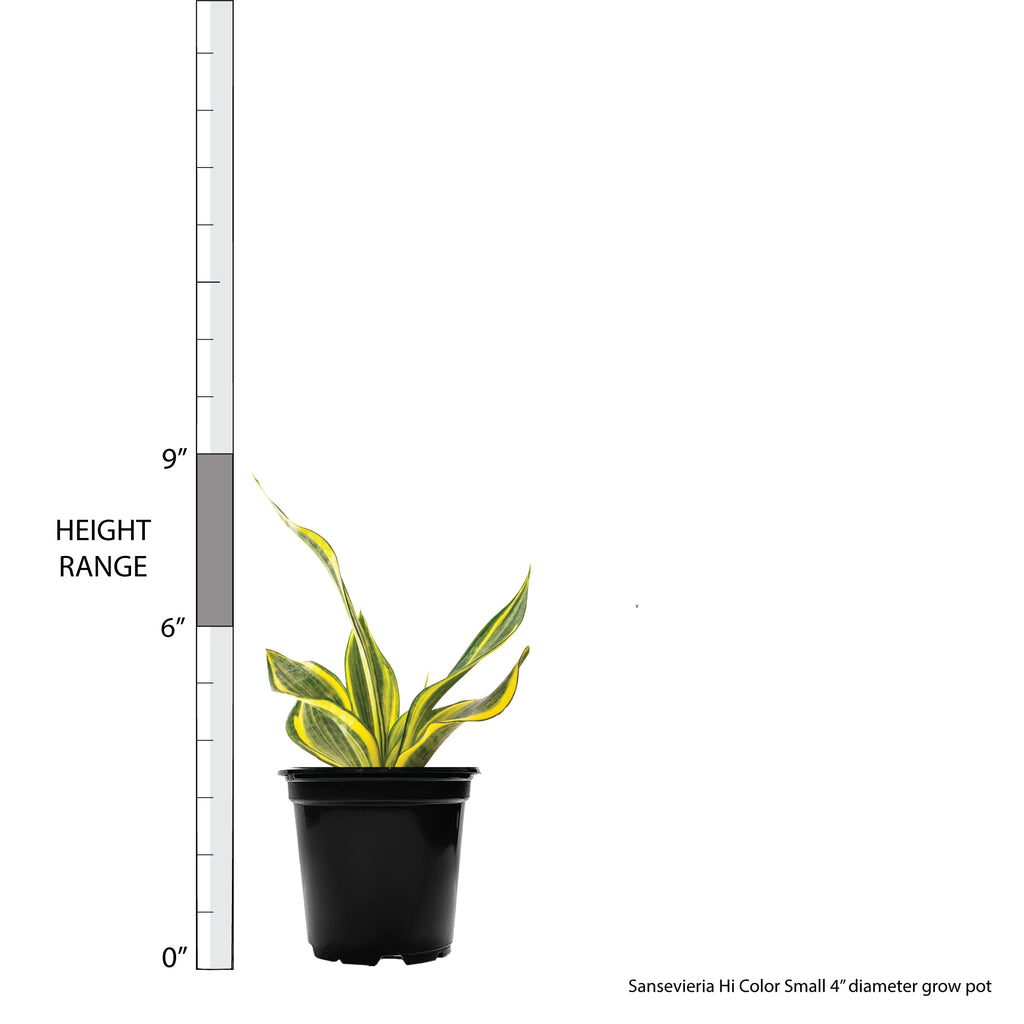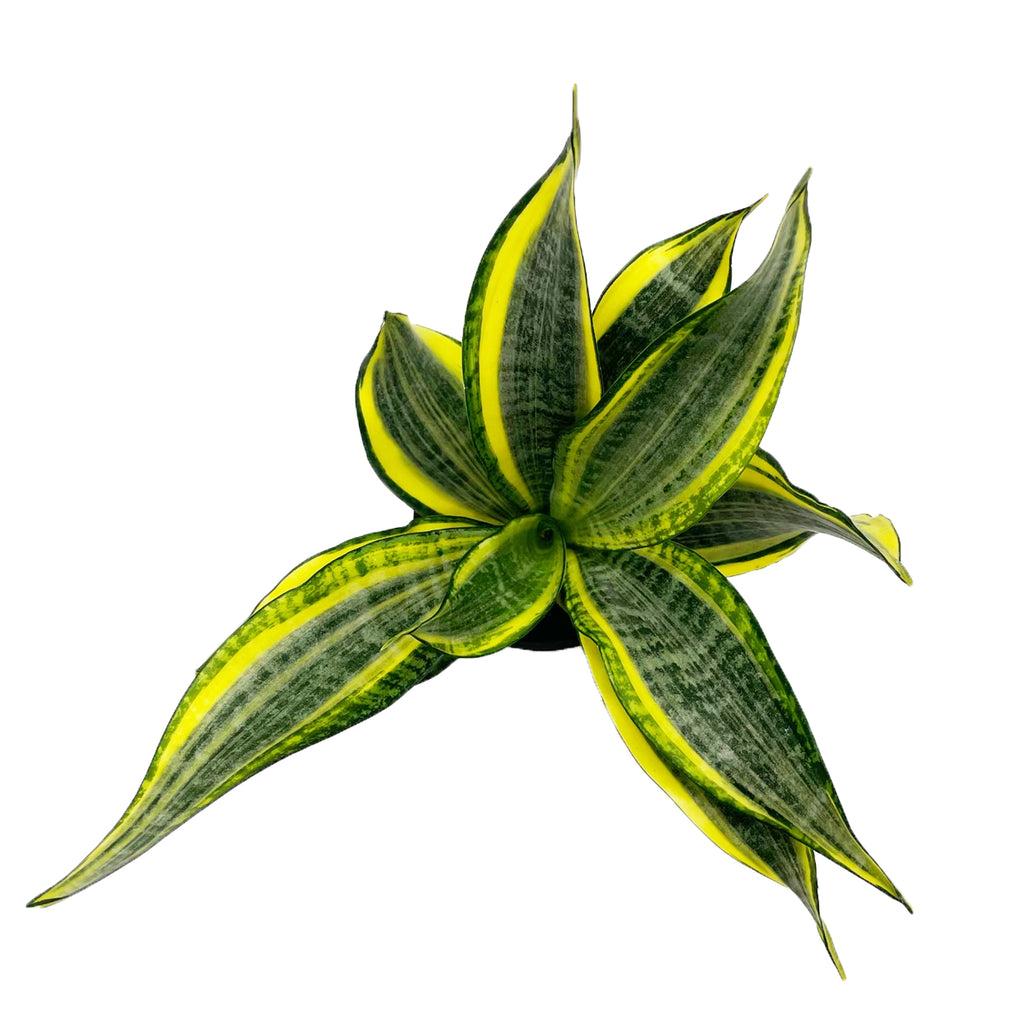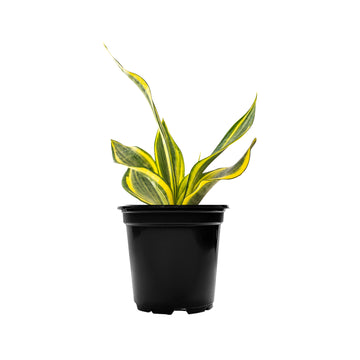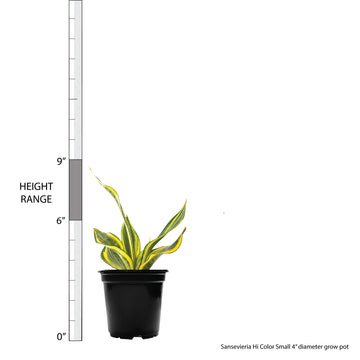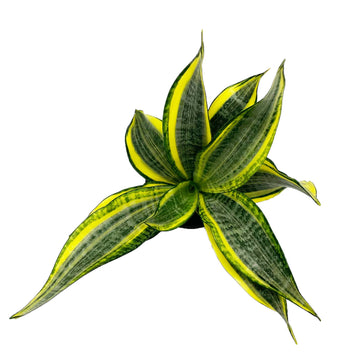 Sansevieria Hi Color
Snake Plant 'Hi Color'
FREE SHIPPING on all orders $50 and up. NO CODE REQUIRED. Terms apply***.
Offer details
Hello gorgeous! This Snake Plant's spiraling yellow and green leaves spin into action as they captivate the room! Sansevieria plants have a reputation for being easy to care for and great houseplants for beginners, and the Sansevieria Hi Color stays true to this notoriety. Low-maintenance --and this sansevieria is-- means that this plant is an excellent gift for that someone who loves well-managed chaos! Sansevieria do well in any amount of light, just as long as it is indirect, and the soil should dry out before thoroughly watering. This plant is toxic if ingested. Keep away from pets and small children. It may also cause skin irritation.
Visit our in-depth Sansevieria Hi Color Plant Care Guide for more care tips!
Learn what to do when you first receive your plants in this easy-to-follow Unboxing Guide!
Light: Low to Bright Indirect
Water: Low
Temperature: Average
Humidity: Average
Pet Friendly: No
For tips on plant care click here.
Plant Dimensions
Small

7"-11" in height measured from bottom of 4" diameter grow pot (sizes may vary)
Unboxing