Sansevieria Jaboa
Sansevieria Trifasciata jaboa (Snake Plant)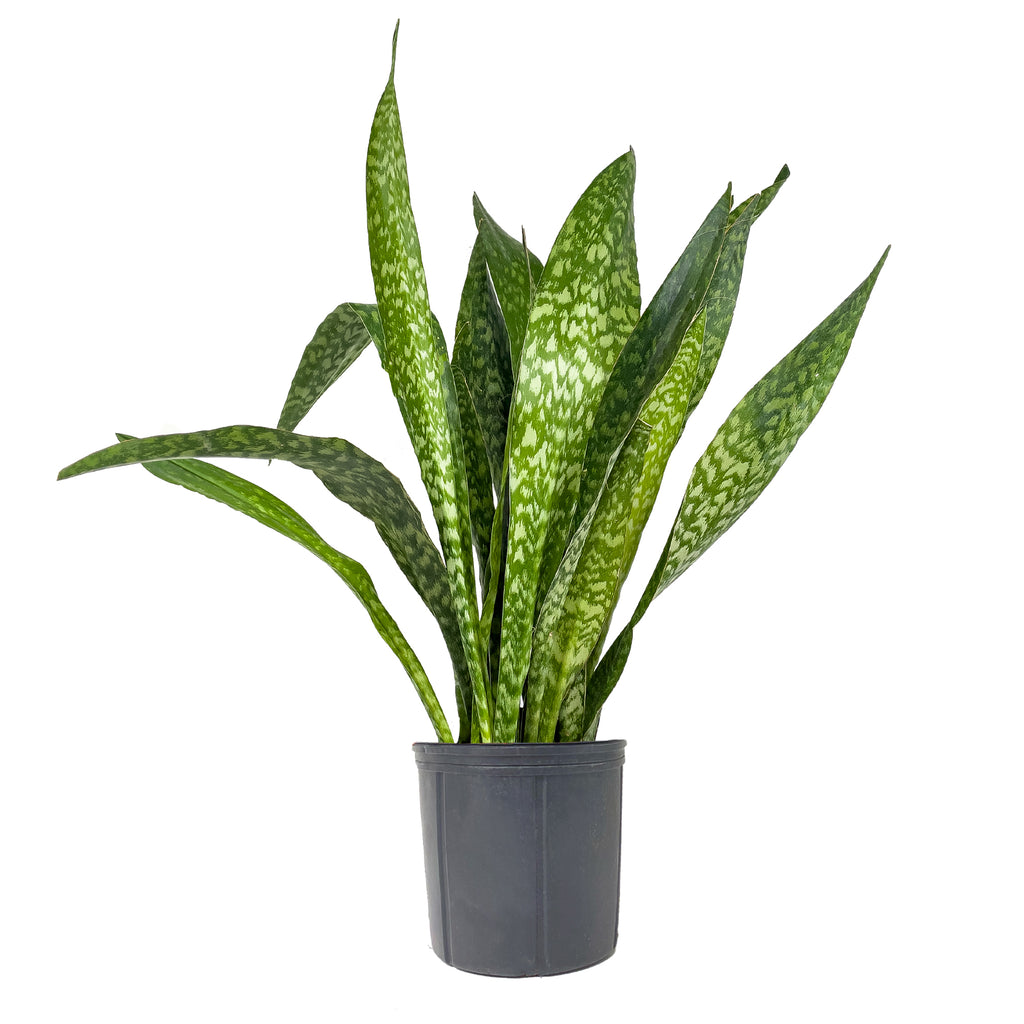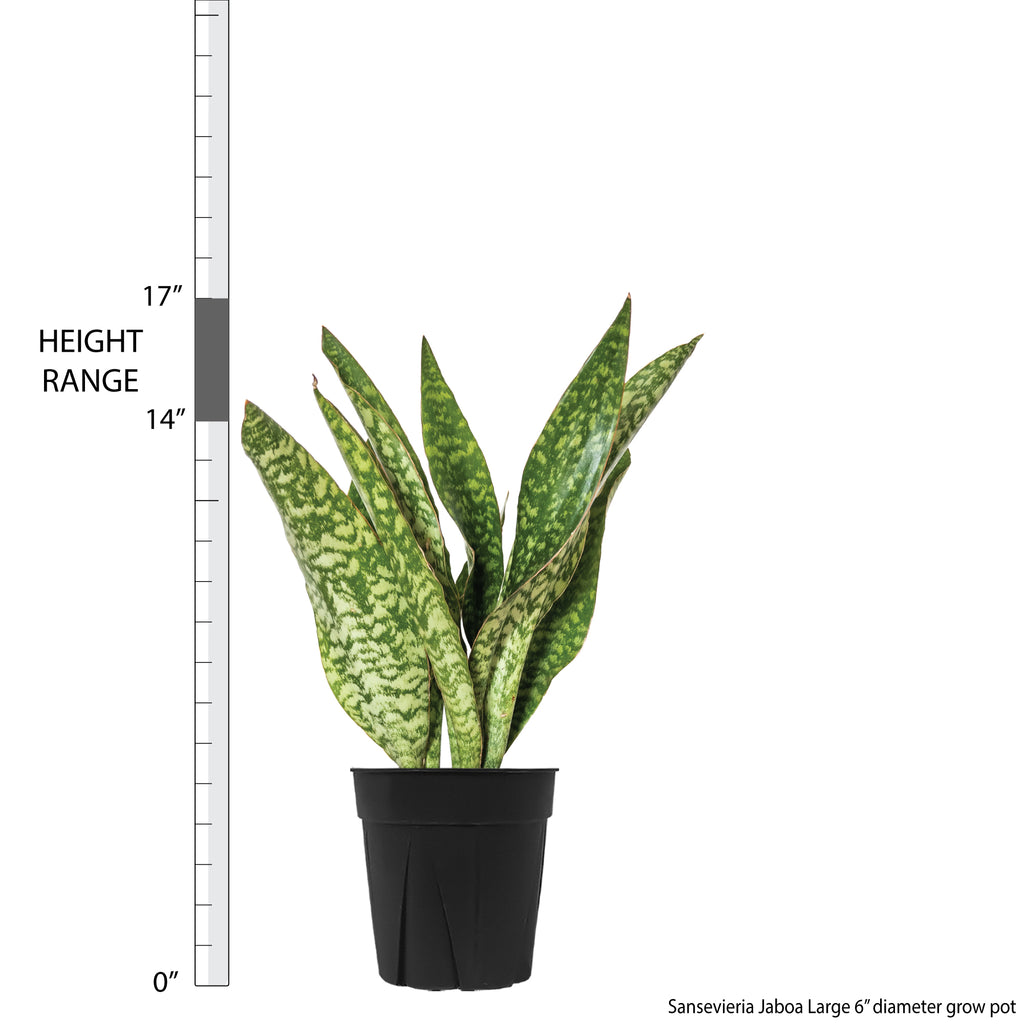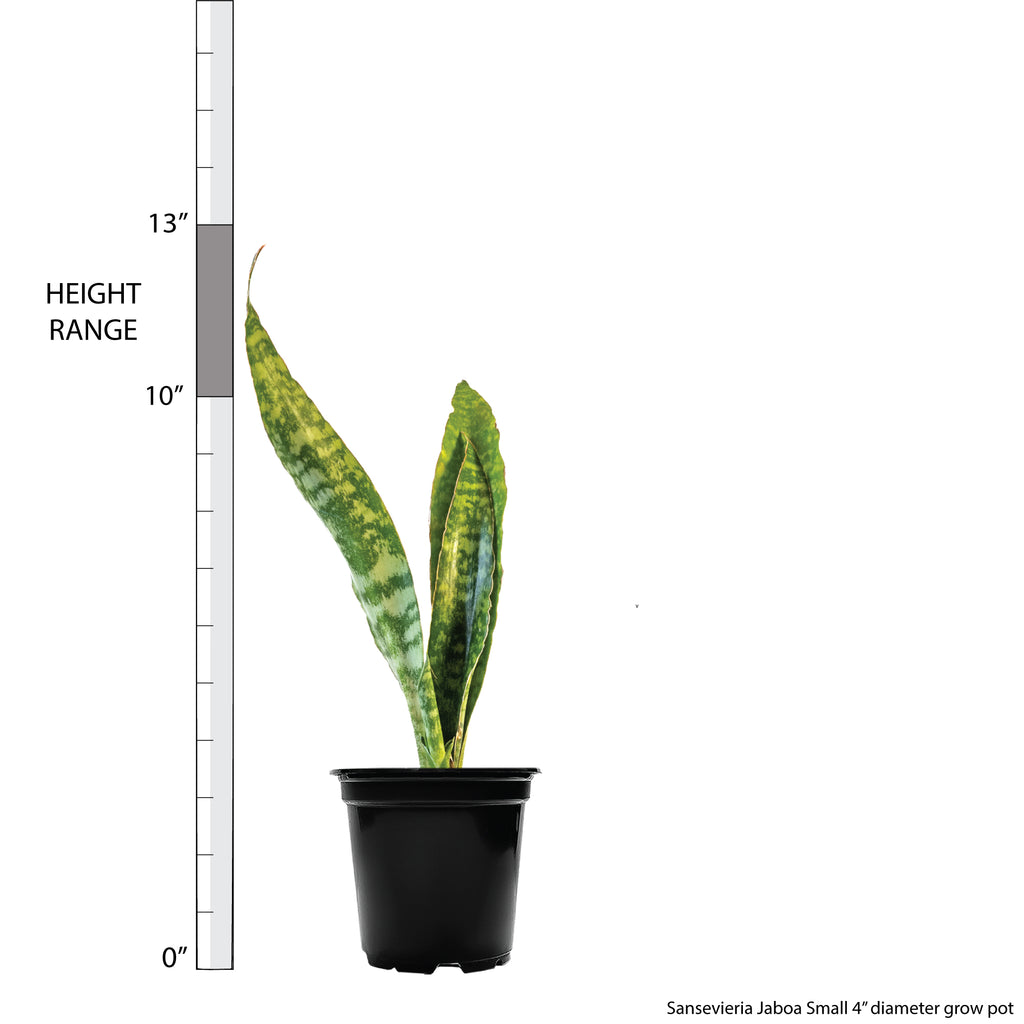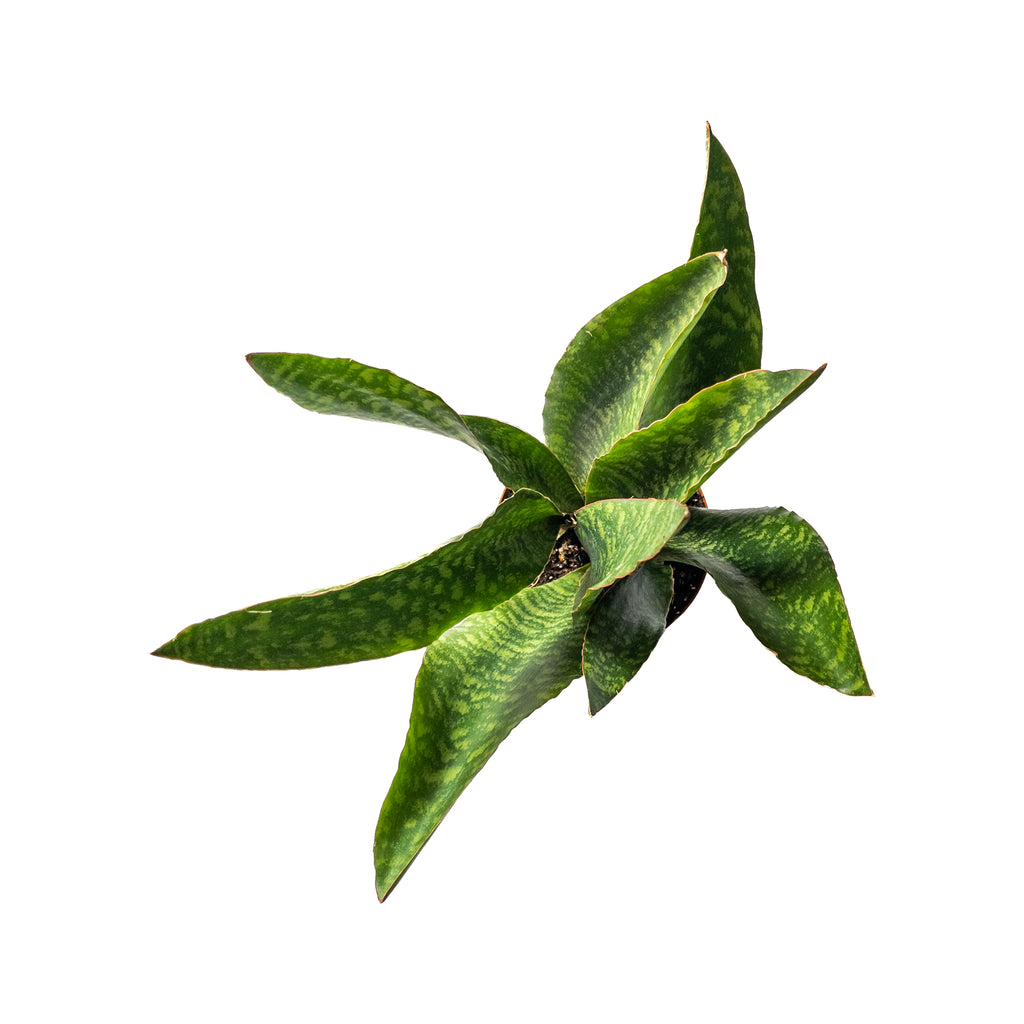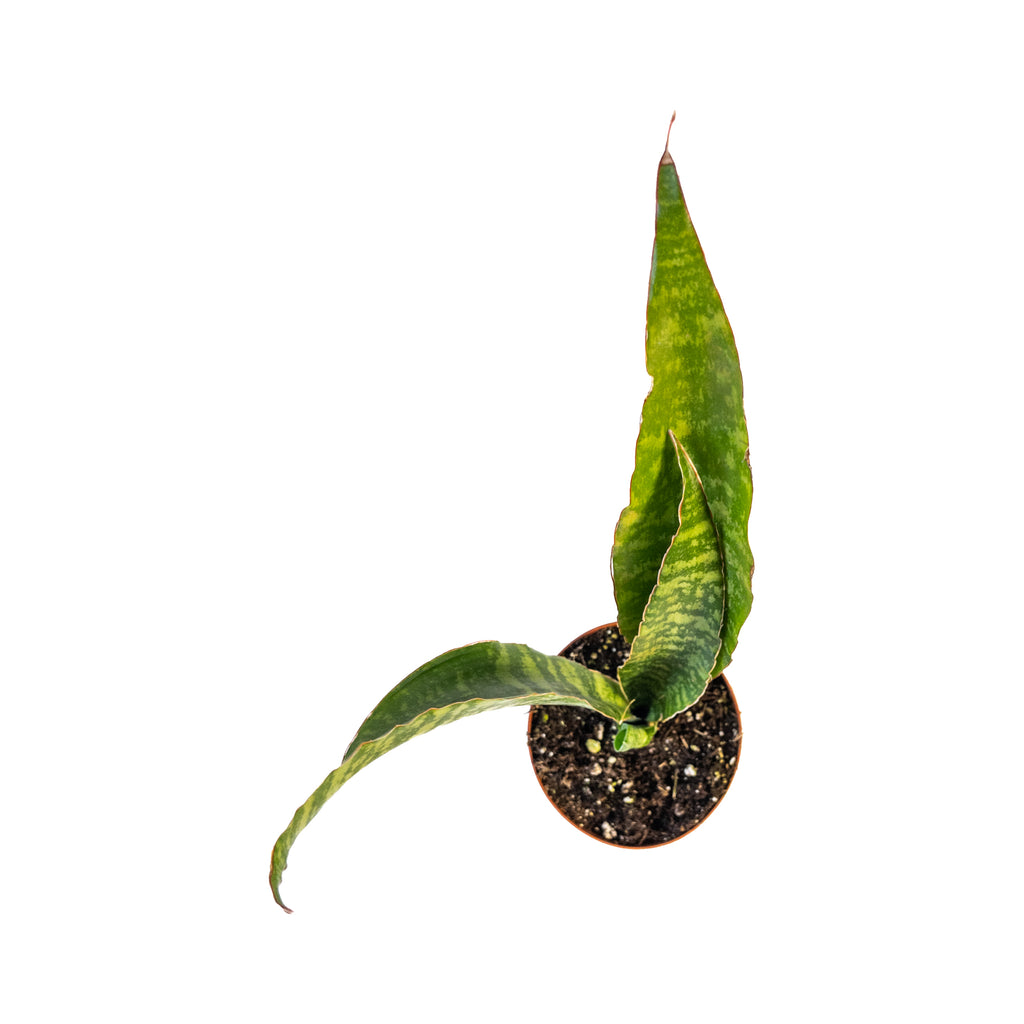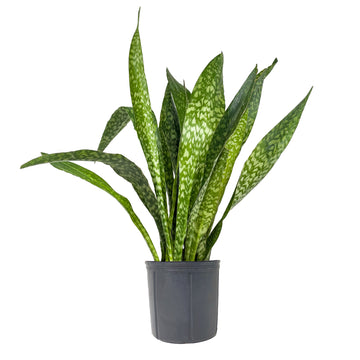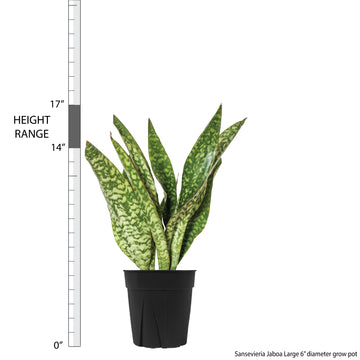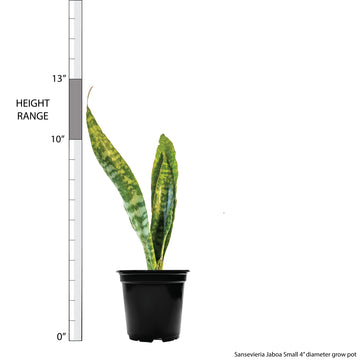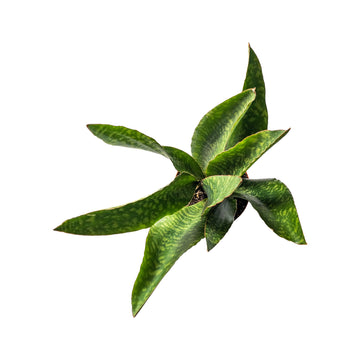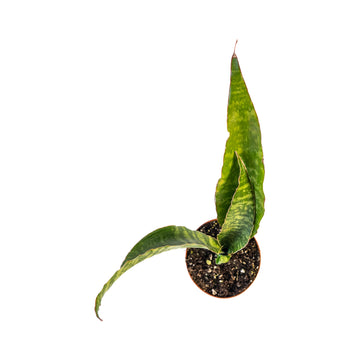 Sansevieria Jaboa
Sansevieria Trifasciata jaboa (Snake Plant)
This extraordinary Snake Plant will wow you with its broad decorative leaves and dense foliage. It's an easy-care indoor plant that doubles as a major sculptural element in any space! The long leaves range from upright to arching, giving this plant a unique and whimsical character! Be sure to let the soil dry out in between watering! This plant is toxic if ingested. Keep away from pets and small children. It may also cause skin irritation.

Visit our in-depth Snake Plant Care Guide for more care tips!
Learn what to do when you first receive your plants in this easy-to-follow Unboxing Guide!
Plant Dimensions
Small

10"-13" in height measured from bottom of 4" diameter grow pot (sizes may vary)
Large

14"-17" in height measured from bottom of 6" diameter grow pot (sizes may vary)
Extra Large

29"-35" in height measured from bottom of 10" diameter grow pot (sizes may vary)
Unboxing