Sansevieria Silver Nymph
Sansevieria (Dracaena) gracilis (Snake Plant)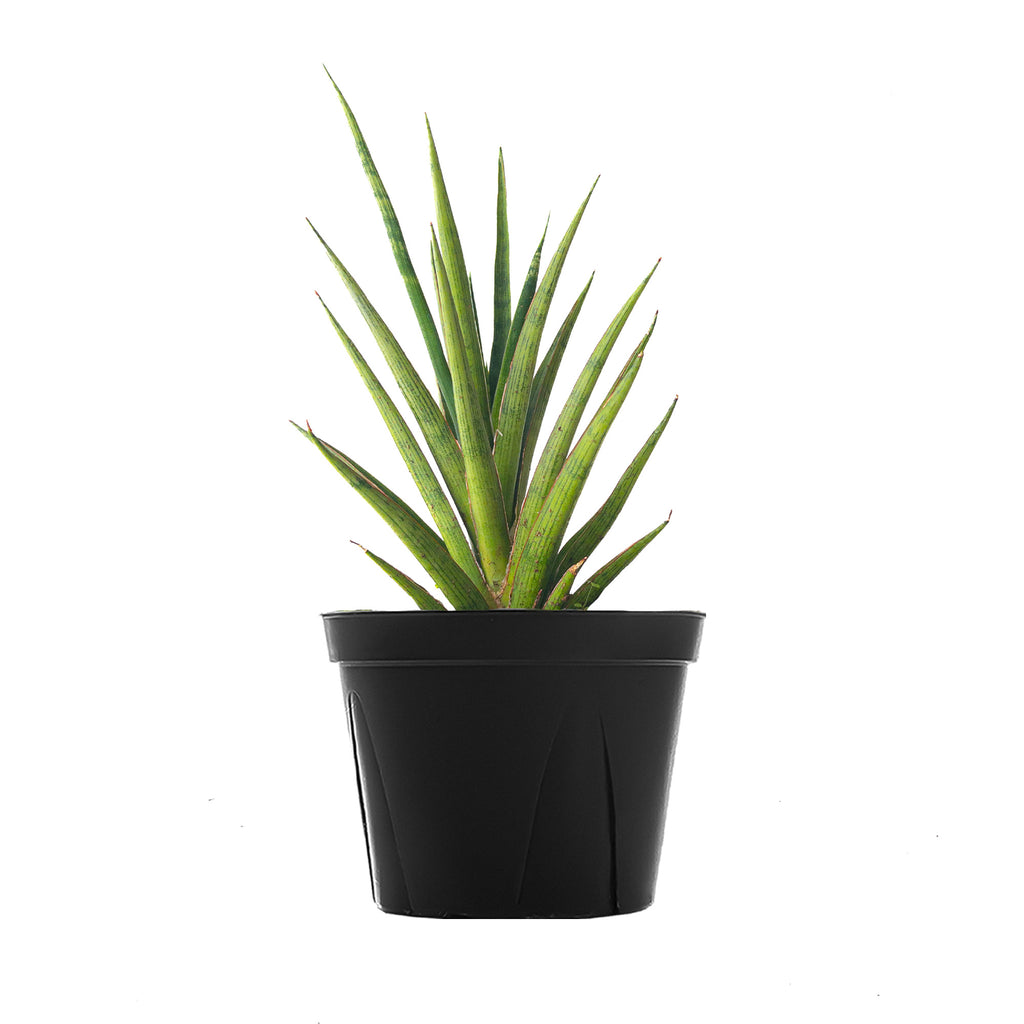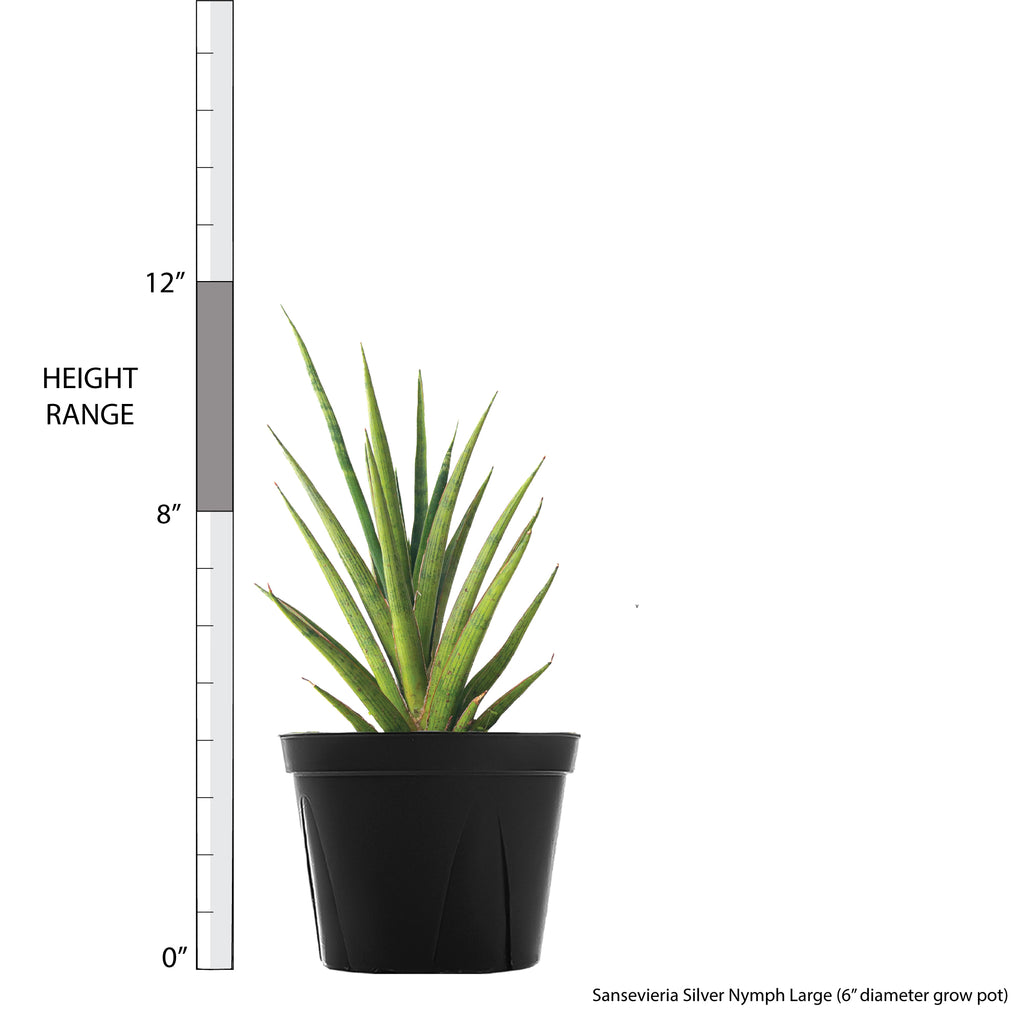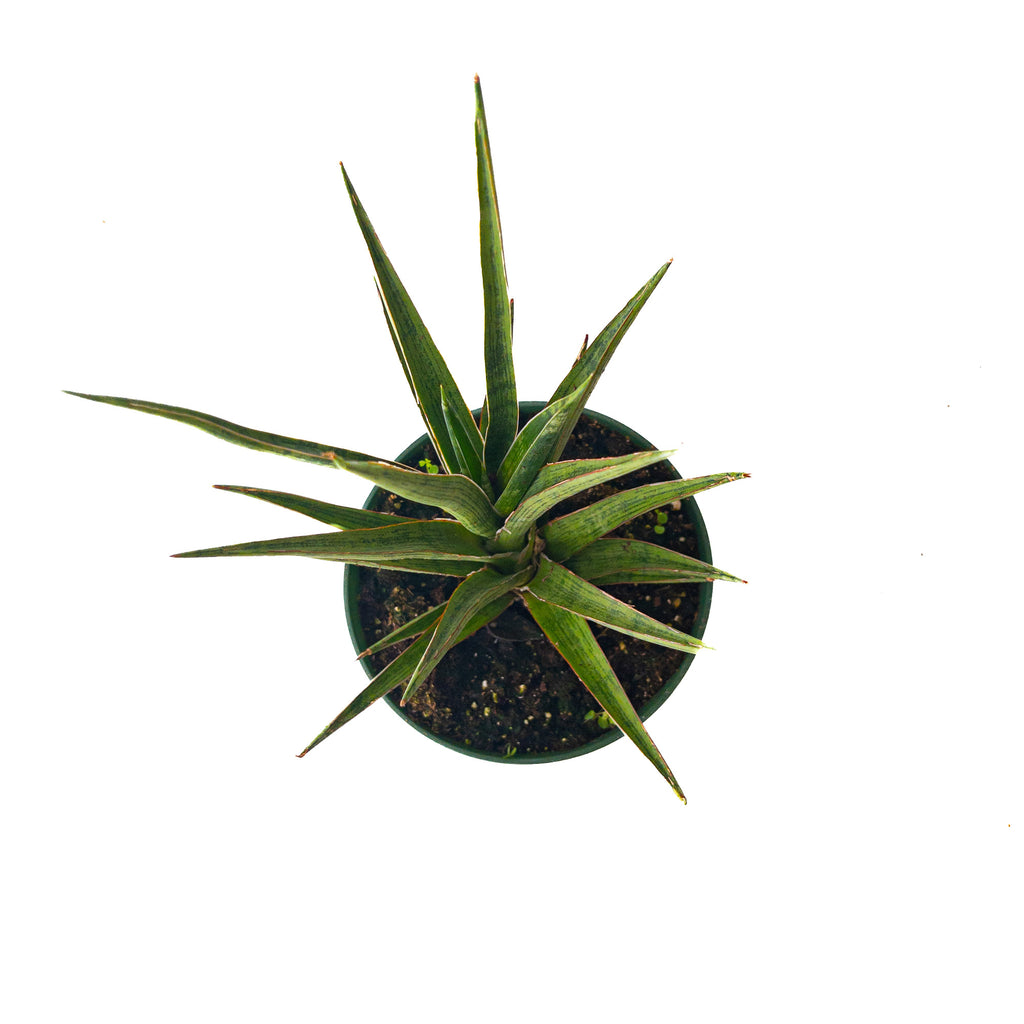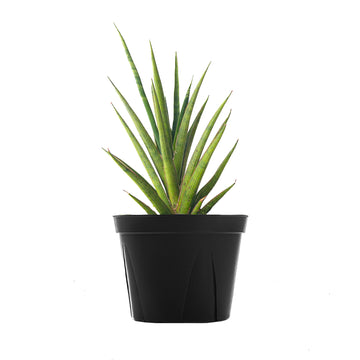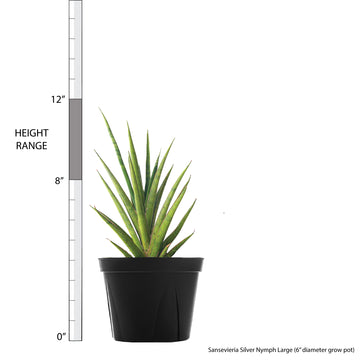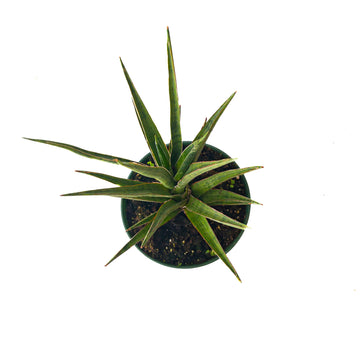 Sansevieria Silver Nymph
Sansevieria (Dracaena) gracilis (Snake Plant)
Don't let Silver Nymph Snake Plant slither by because it's a keeper! We love its whimsical habit and pointy leaves that look like a pineapple top! The best part about Sansevieria Silver Nymph is that it makes the best plant pet! These quirky indoor plants need very little water, can live in a wide range of light, and could care less about humidity. This plant is toxic if ingested and may cause skin irritation. Keep away from pets and small children. 
Visit our in-depth Snake Plant Care Guide for more care tips!

Learn what to do when you first receive your plants in this easy-to-follow Unboxing Guide!
Plant Dimensions
Large

8"-12" in height measured from bottom of 6" diameter grow pot (sizes may vary)
Unboxing