Spider Plant Zebrina
Chlorophytum comosum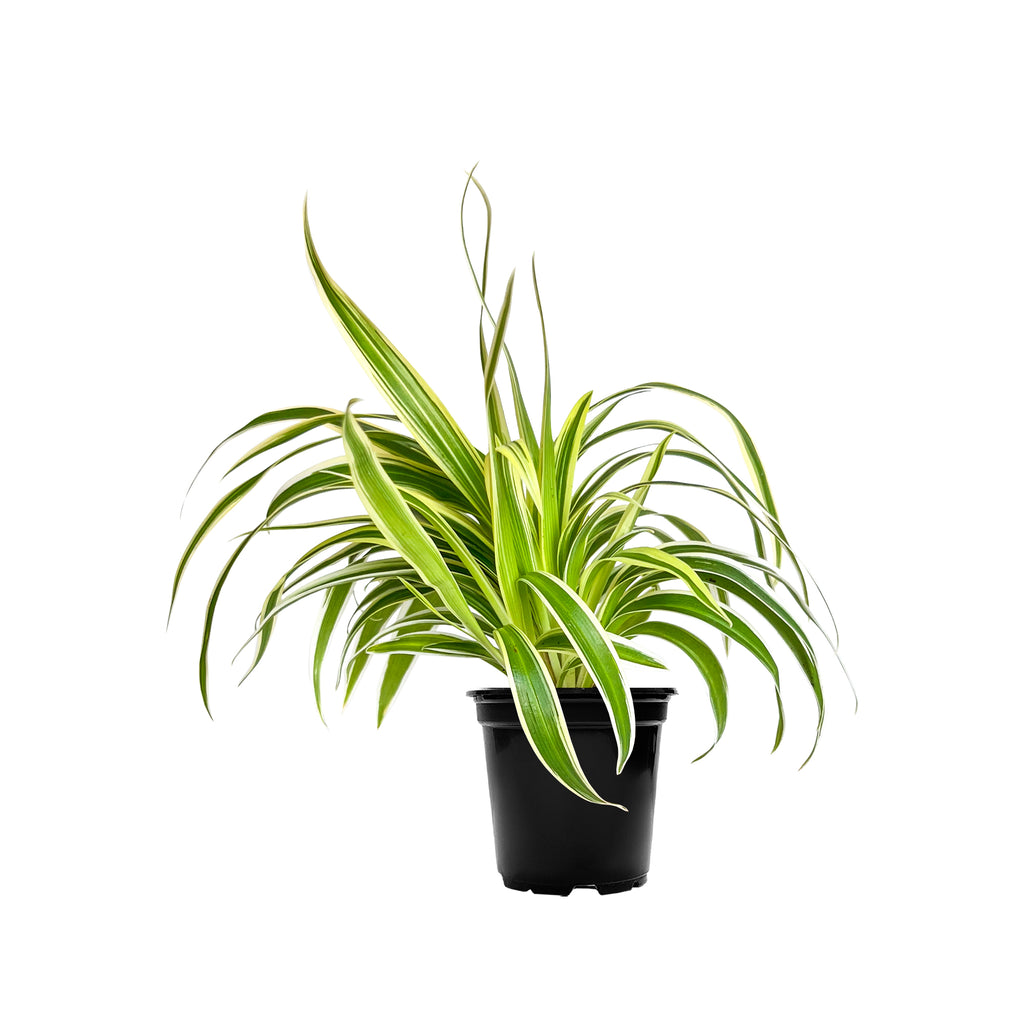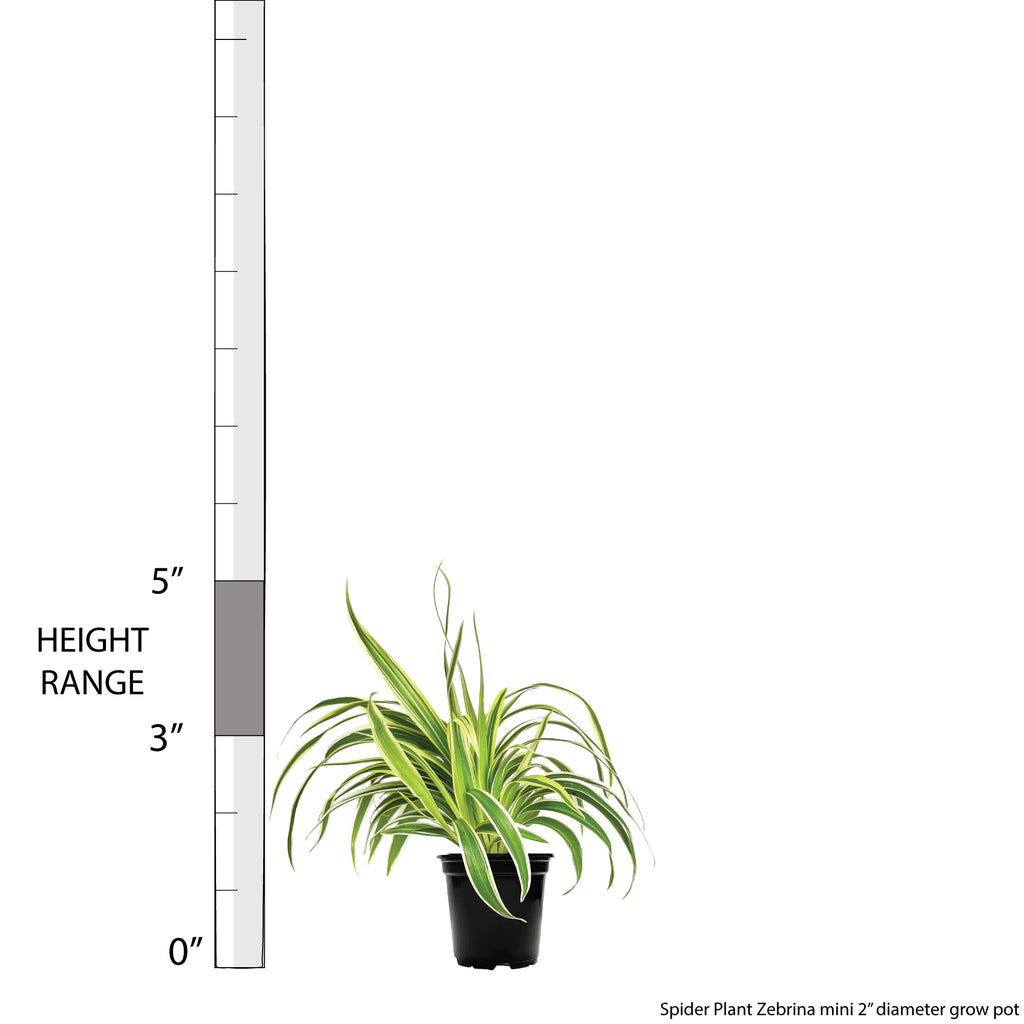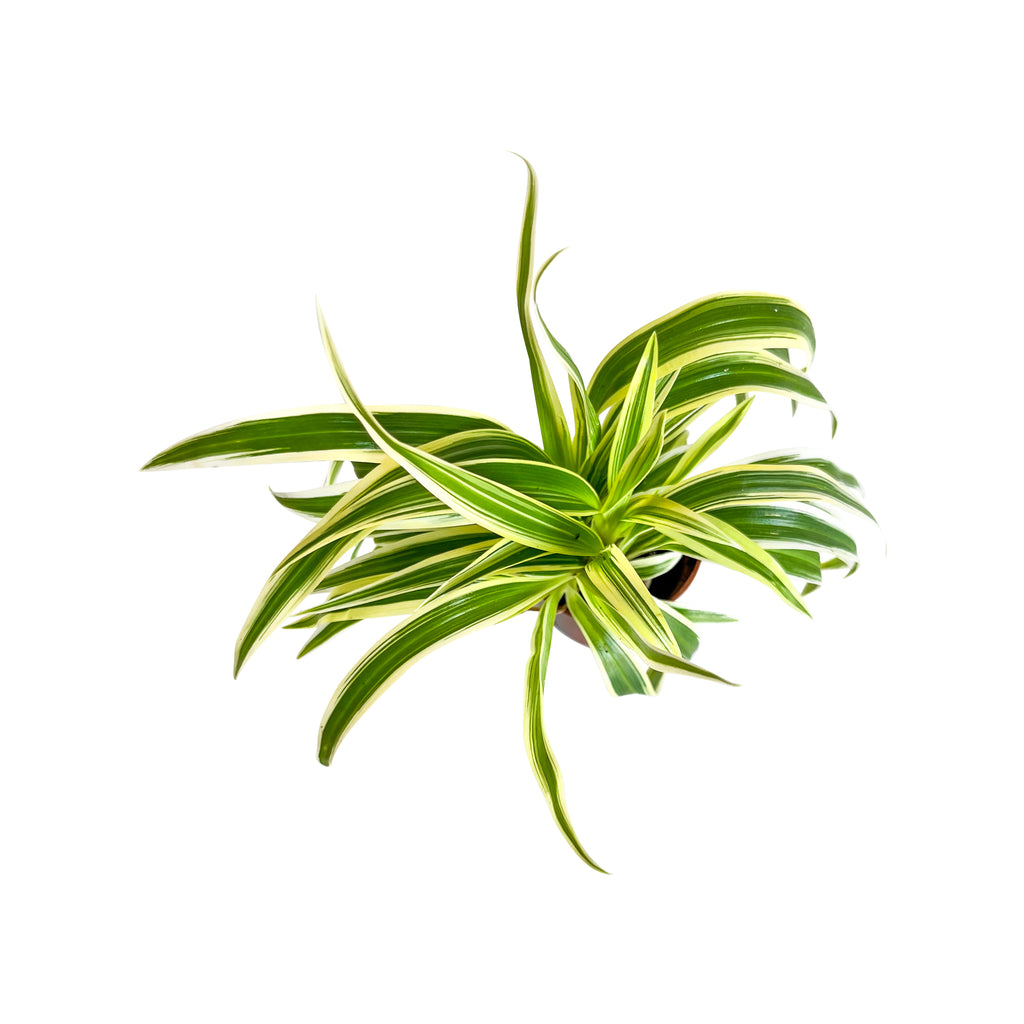 Spider Plant Zebrina Mini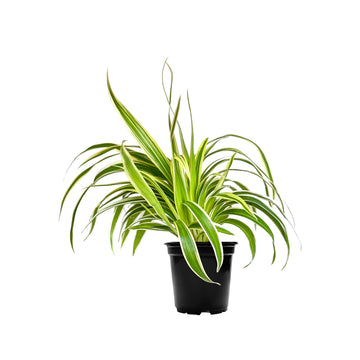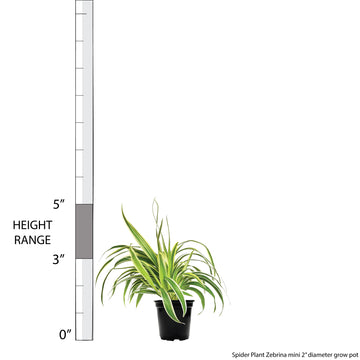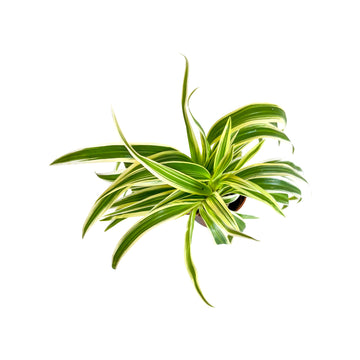 Spider Plant Zebrina
Chlorophytum comosum
Spruce up your space with the Spider Plant Zebrina! Outfitted with bright variegated leaves in a whimsical shape, this low-maintenance houseplant is guaranteed to inject a blast of fun into any room. Make this showstopper the star of your living room and watch it shimmy and shake!
Visit our in-depth Spider Plant Care Guide for more care tips!

Learn what to do when you first receive your plants in this easy-to-follow Unboxing Guide!
Light: Medium Bright
Water: Medium
Temperature: Average
Humidity: High
Pet Friendly: Yes
To learn more care tips click here.