Staked Neon Pothos
Epipremnum aureum 'Neon'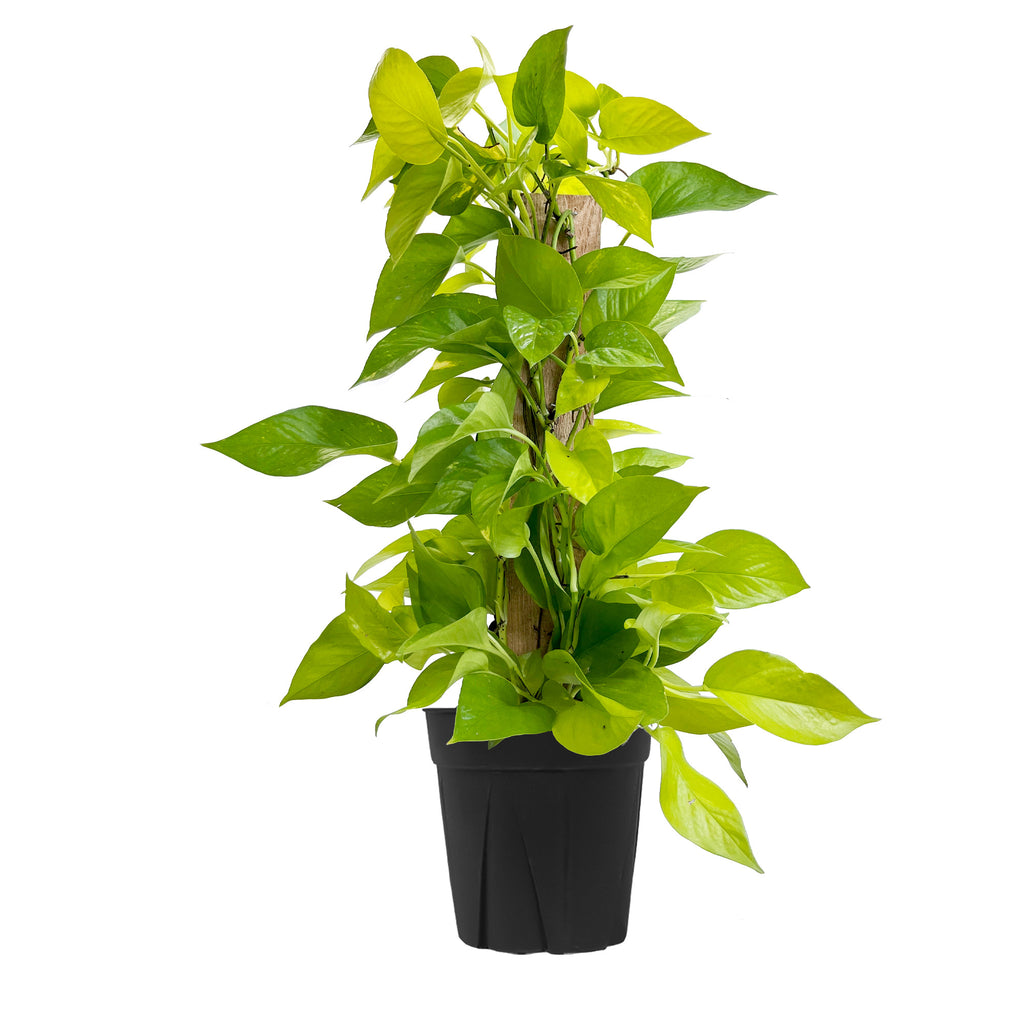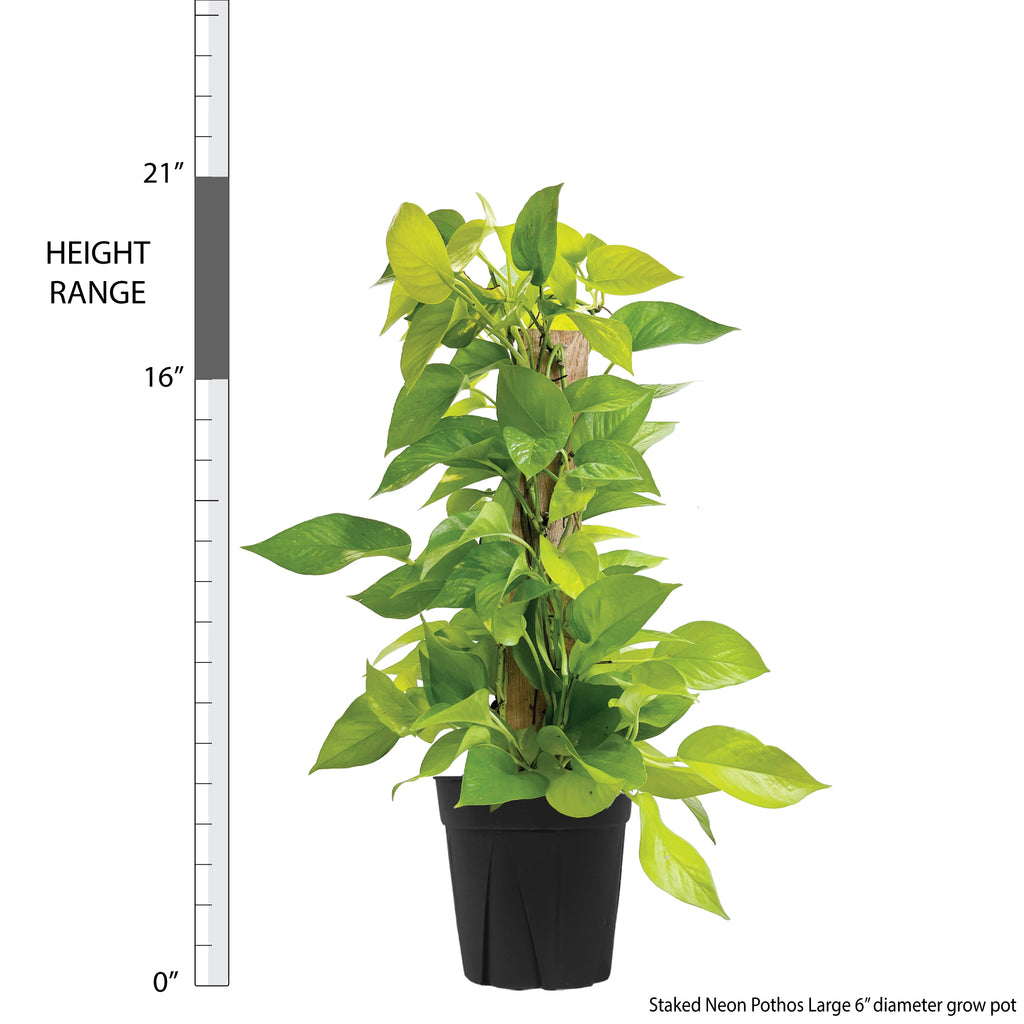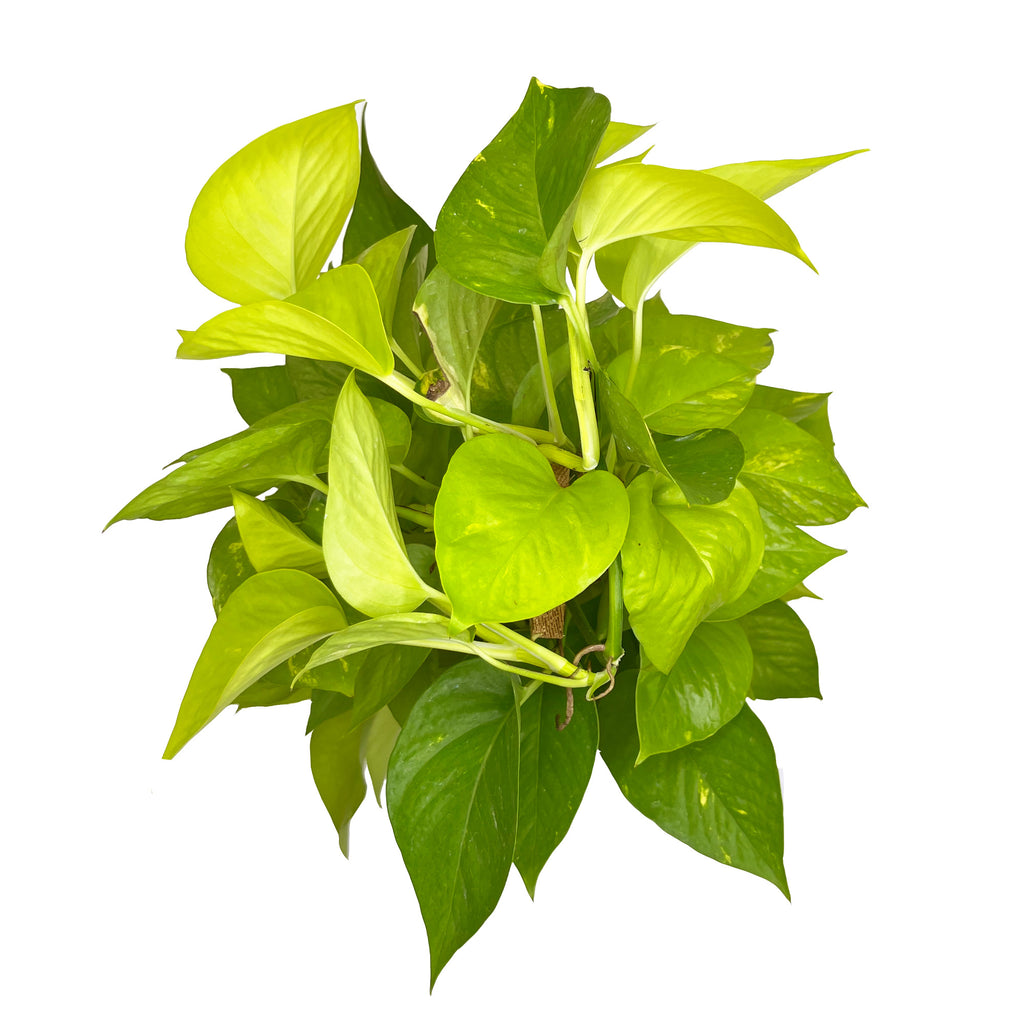 Staked Neon Pothos Large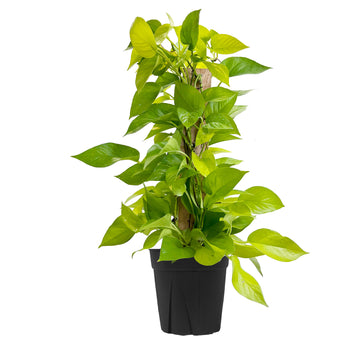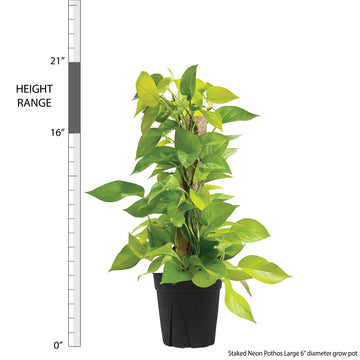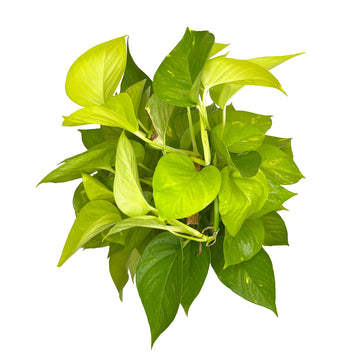 Staked Neon Pothos
Epipremnum aureum 'Neon'
The color-intense Neon Pothos (Epipremnum aureum 'Neon') features heart-shaped leaves in compelling and bright neon green. As stunning as its color is, this easy-care, low-maintenance plant is just as uncompromising and straightforward to grow and care for all other pothos. It will survive in bathrooms and offices where low light is the norm. These indoor plants can tolerate lower light but will do best in bright, indirect light. Direct sunlight scorches the leaves, while poor light results in pale green and smaller-sized leaves. Water this plant enough to keep the soil moist but not saturated. This plant is toxic. Keep away from pets and small children.

Visit our in-depth Neon Pothos Plant Care Guide for more care tips!

Learn what to do when you first receive your plants in this easy-to-follow Unboxing Guide!
Light: Low to Bright Indirect
Water: Medium
Temperature: Average
Humidity: Average
Pet Friendly: No
For tips on plant care click here.
Plant Dimensions
Large

16"-21" in height measured from bottom of 6" diameter grow pot, full head (sizes may vary)
Unboxing