Sterling Silver Scindapsus
Scindapsus treubii 'Moonlight'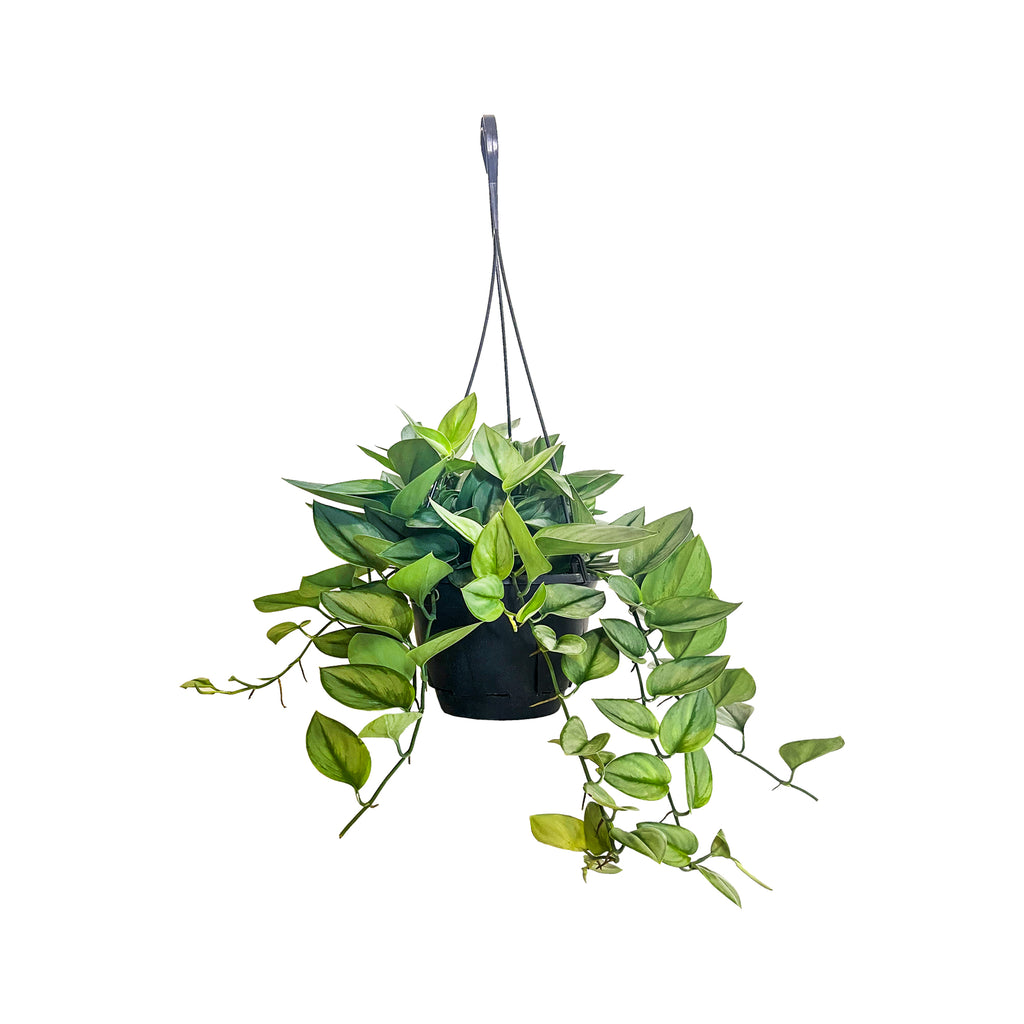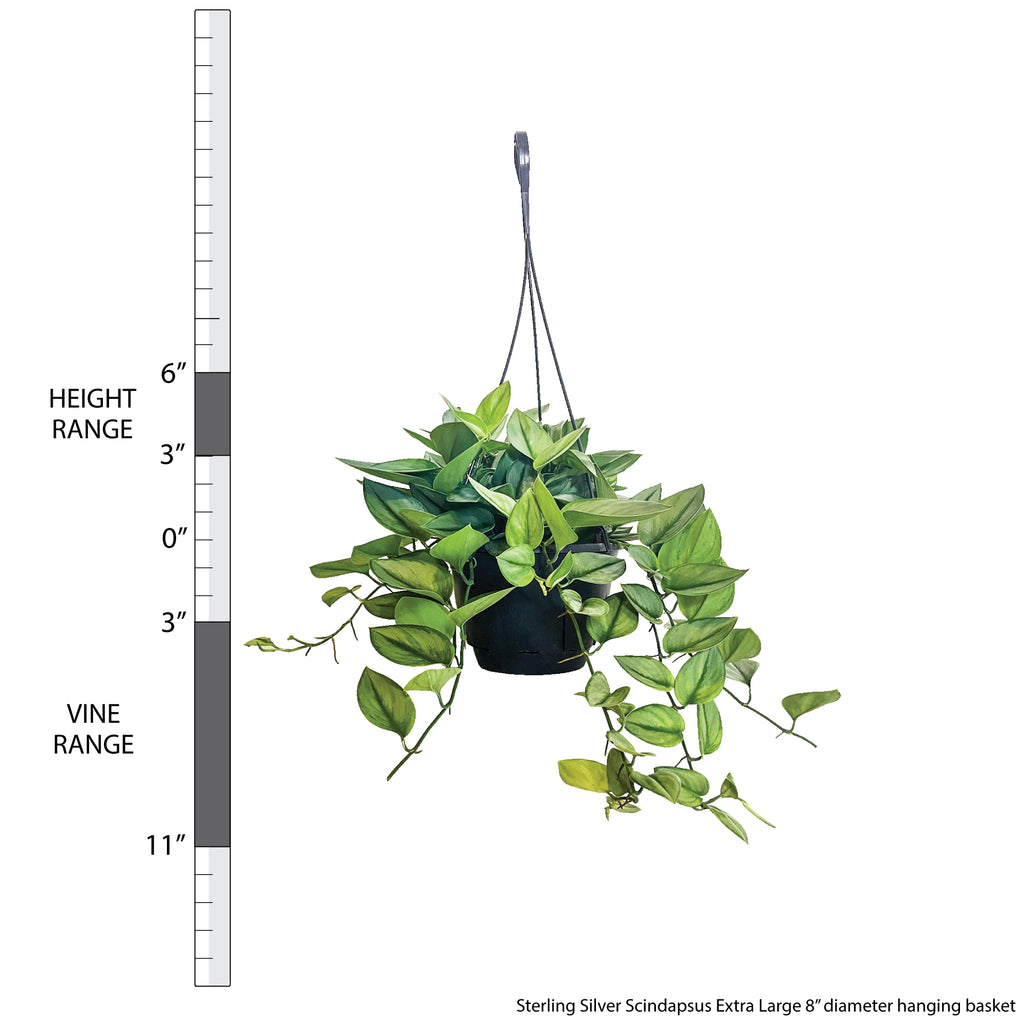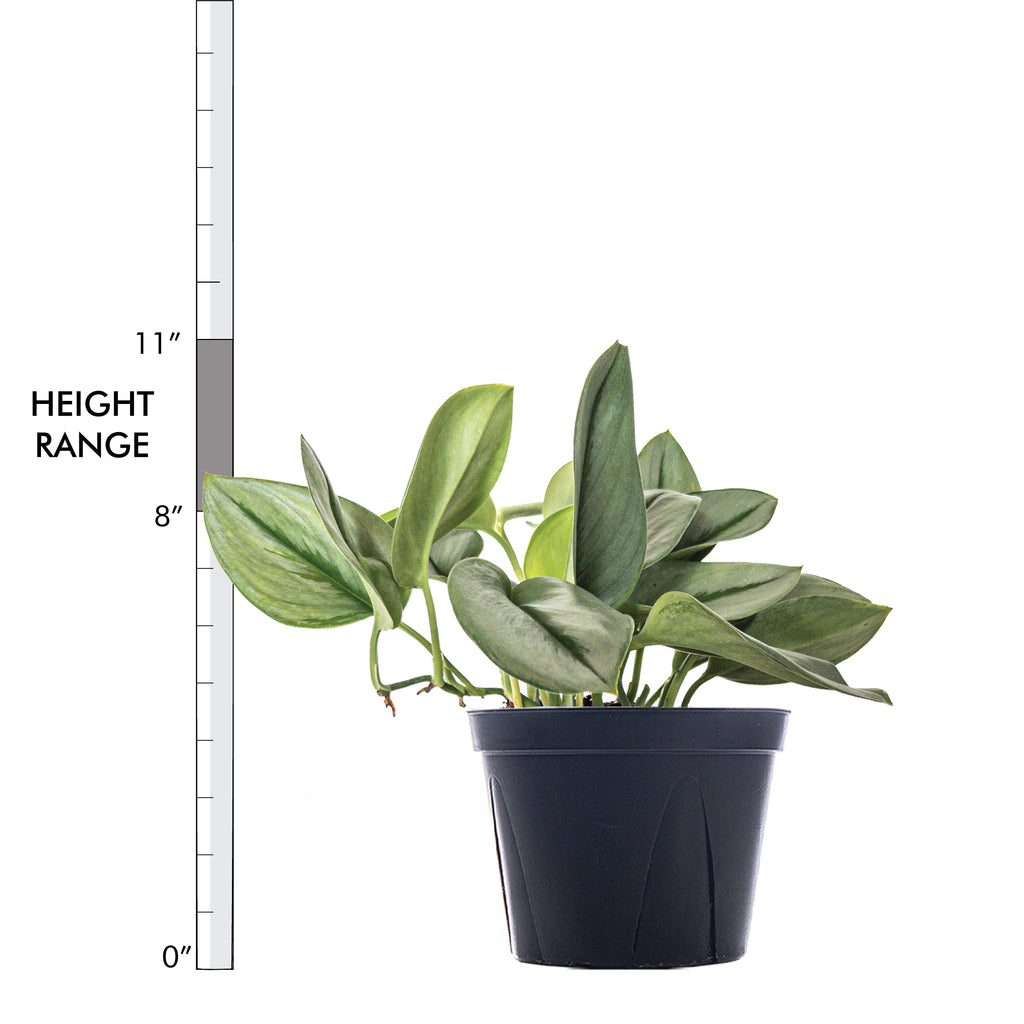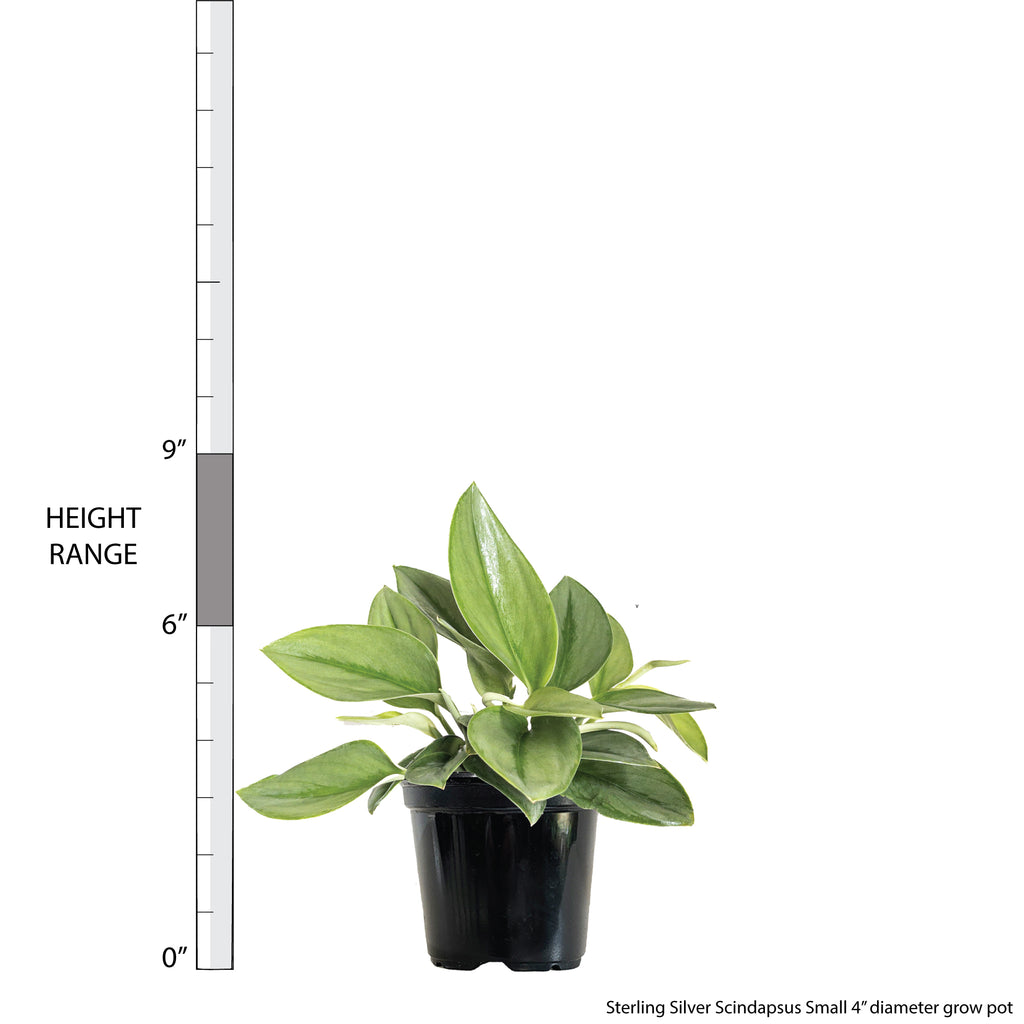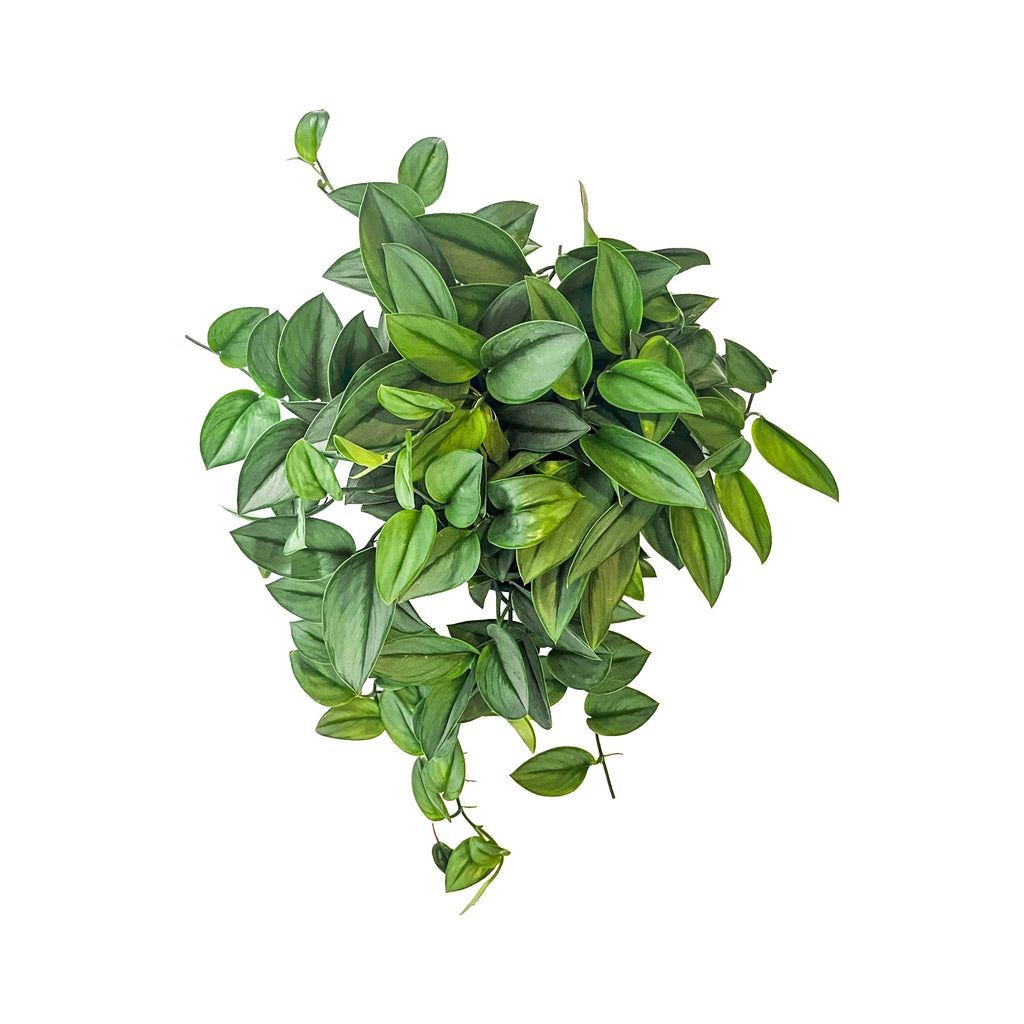 Sterling Silver Scindapsus Extra Large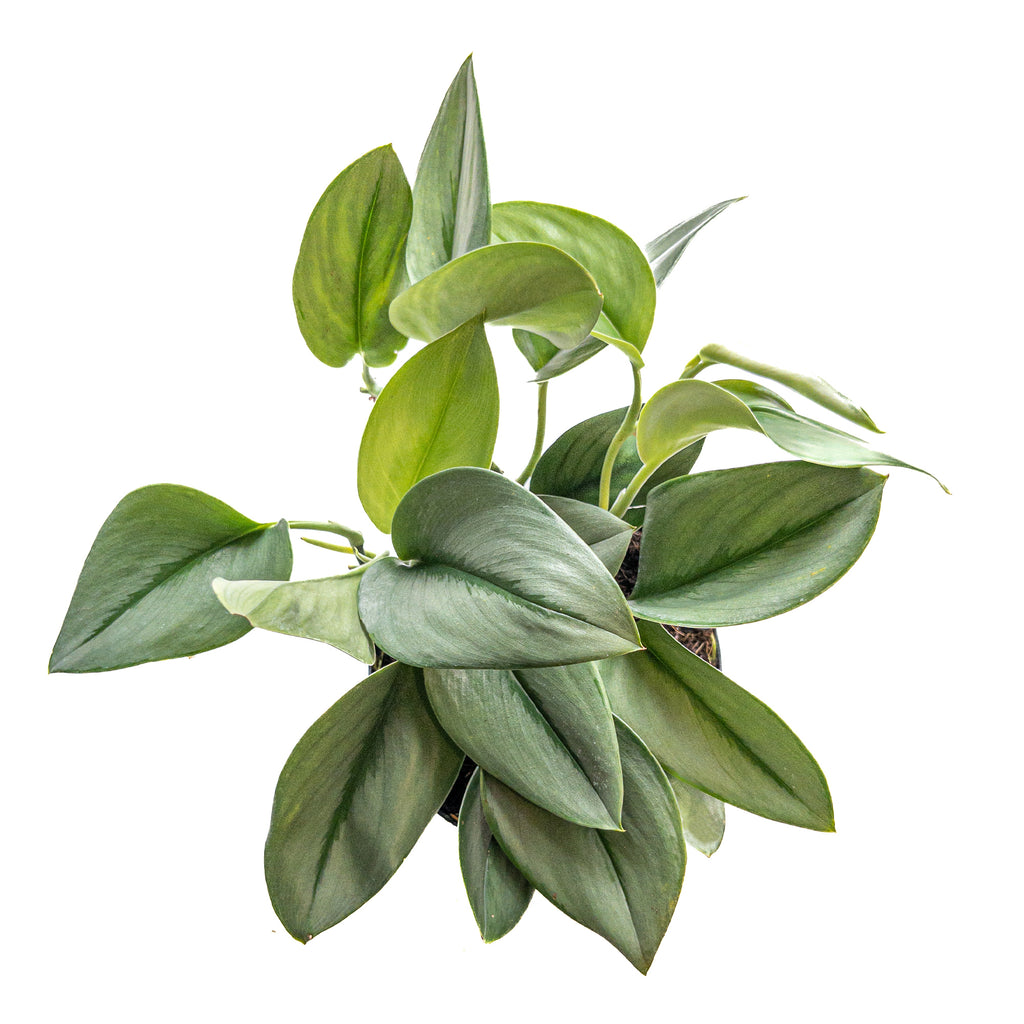 Sterling Silver Scindapsus Large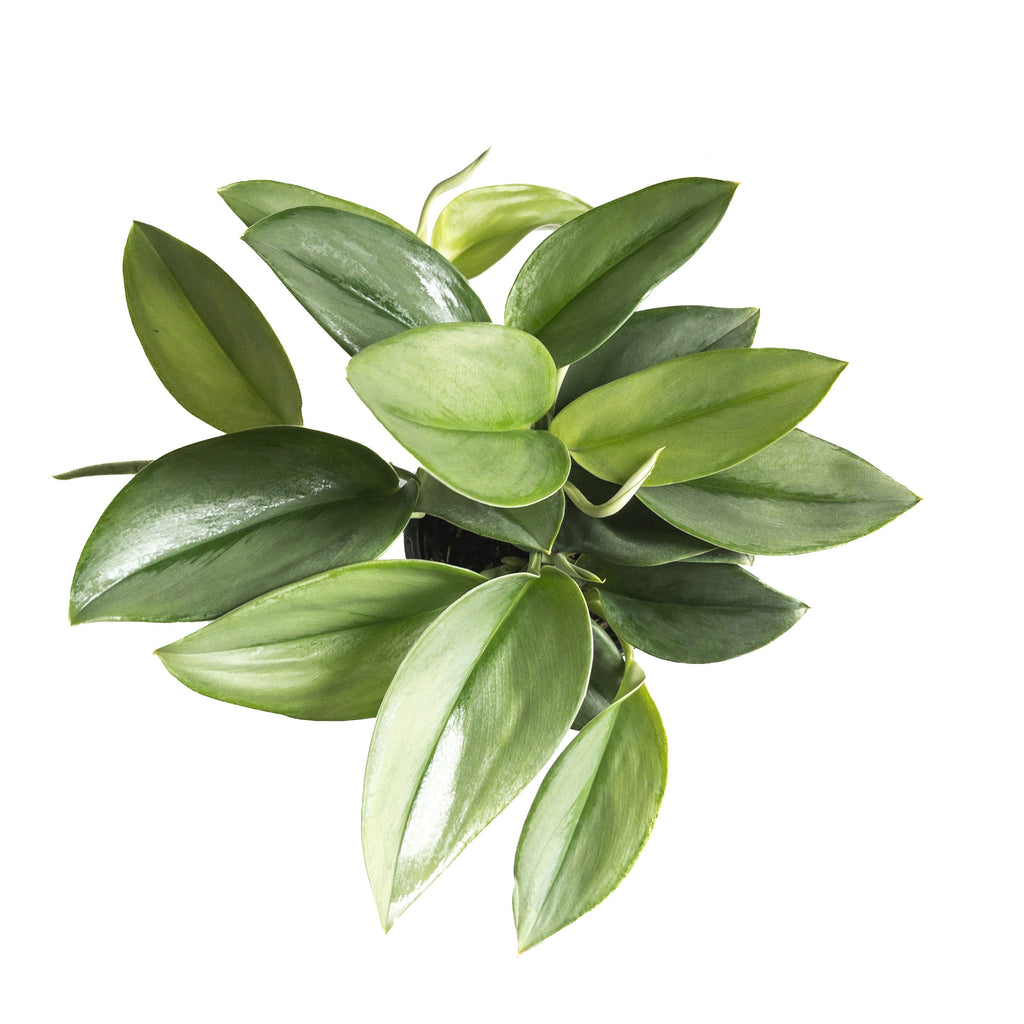 Sterling Silver Scindapsus Small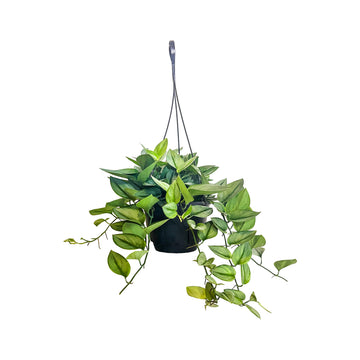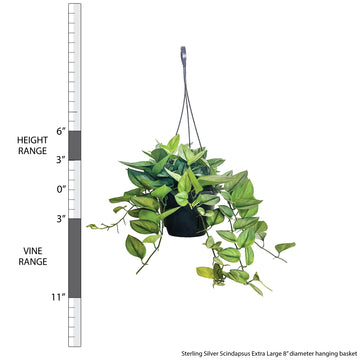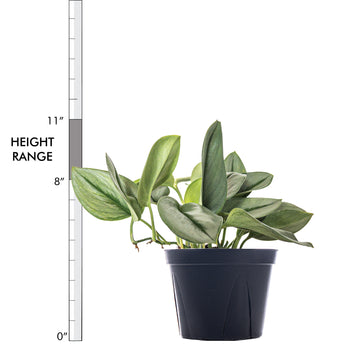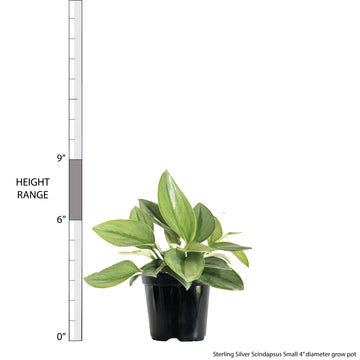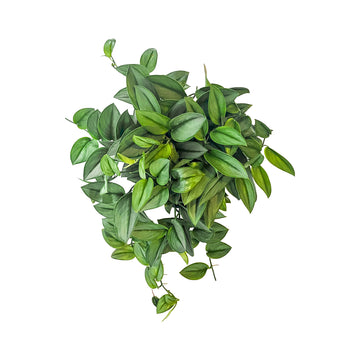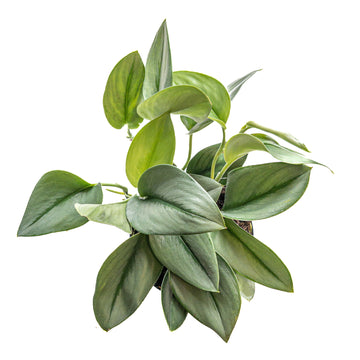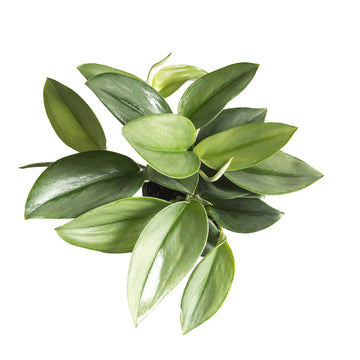 Sterling Silver Scindapsus
Scindapsus treubii 'Moonlight'
Shimmery, satin, silvery love best describes this hunk of a houseplant! Sterling Silver Scindapsus (some call it Sterling Silver Pothos) sends a little chill down your spine with its luxurious leaves. Broad strokes of silver dominate the leaf's surface, while the central emerald green stripe emphasizes the contrasting tones. There is a lot to love about this indoor vine; low maintenance topping the list! Water Sterling Silver Scindapsus when the soil becomes dry, and ensure that it gets at least 4 hours of bright indirect light each day. This pothos can live in low, even light but will grow faster and retain more silver in their leaves when exposed to more extended periods of indirect sunlight. This plant is toxic if ingested. Keep away from pets and small children. It may also cause skin irritation.

Visit our in-depth Pothos Plant Care Guide for more are tips!
Learn what to do when you first receive your plants in this easy-to-follow Unboxing Guide!
The large product cannot be shipped to California. Sorry!
Light: Low to Bright Indirect
Water: Medium
Temperature: Average
Humidity: Average
Pet Friendly: No
To learn more care tips click here.
Plant Dimensions
Small

6"-9" in height measured from bottom of 4" diameter grow pot (sizes may vary)
Large

8"-11" in height measured from bottom of 6" diameter grow pot (sizes may vary)
Extra Large

3"-11" vine length range in a 8" diameter grow pot hanging basket
Unboxing