String of Spades
Ceropegia woodii 'String of Spades'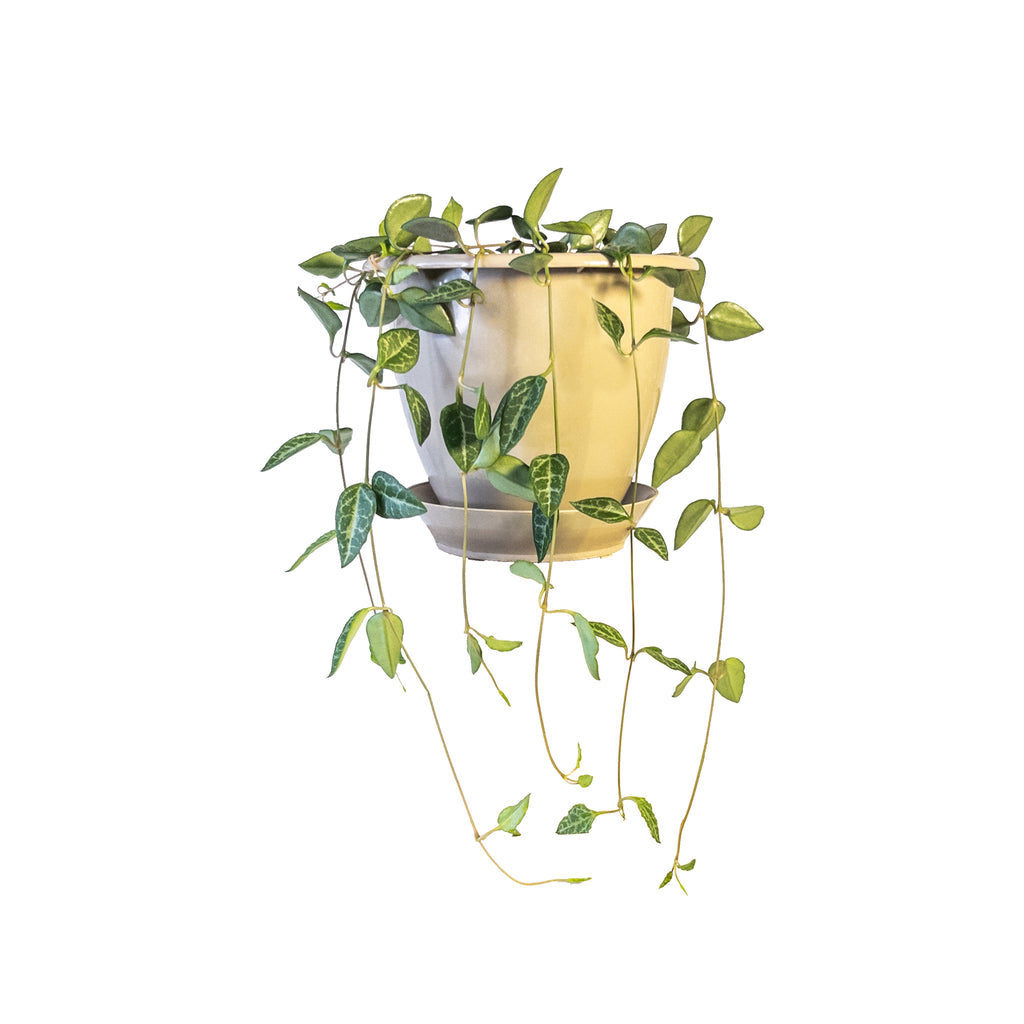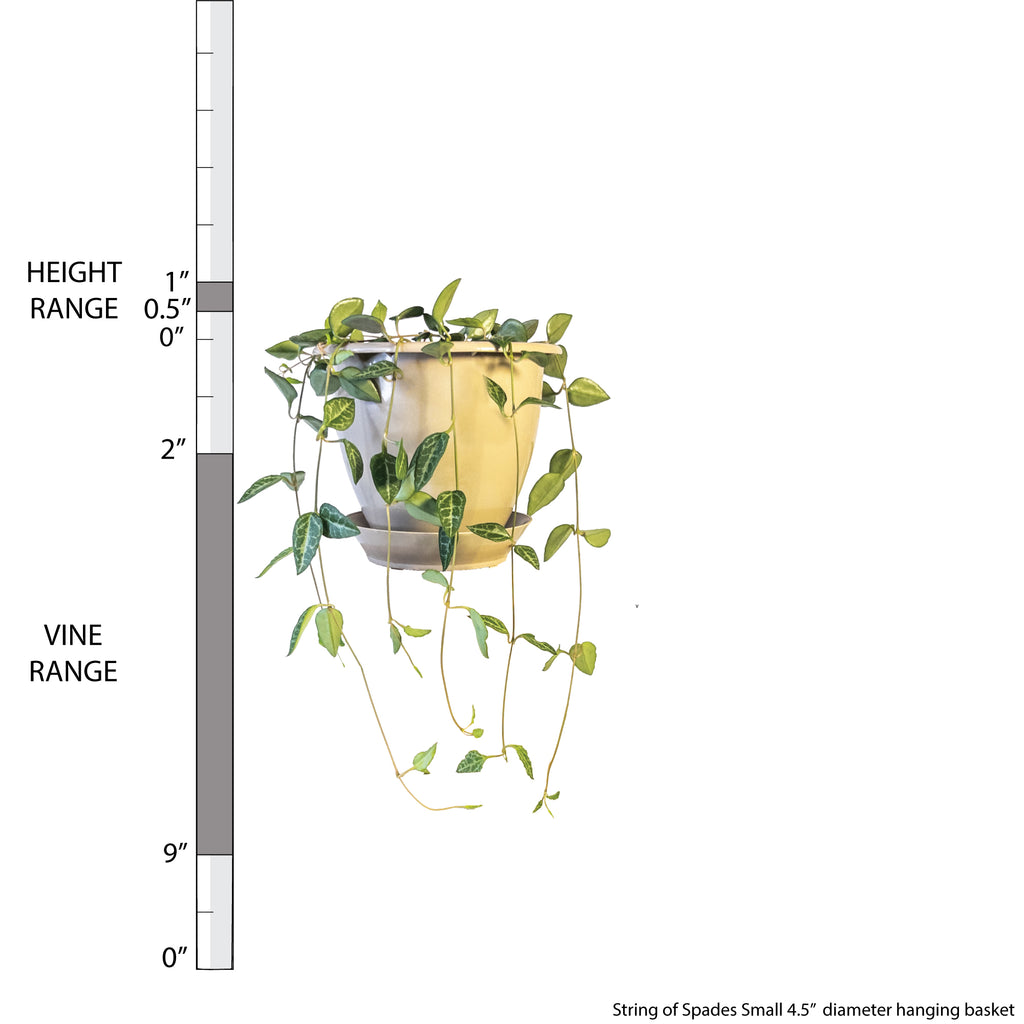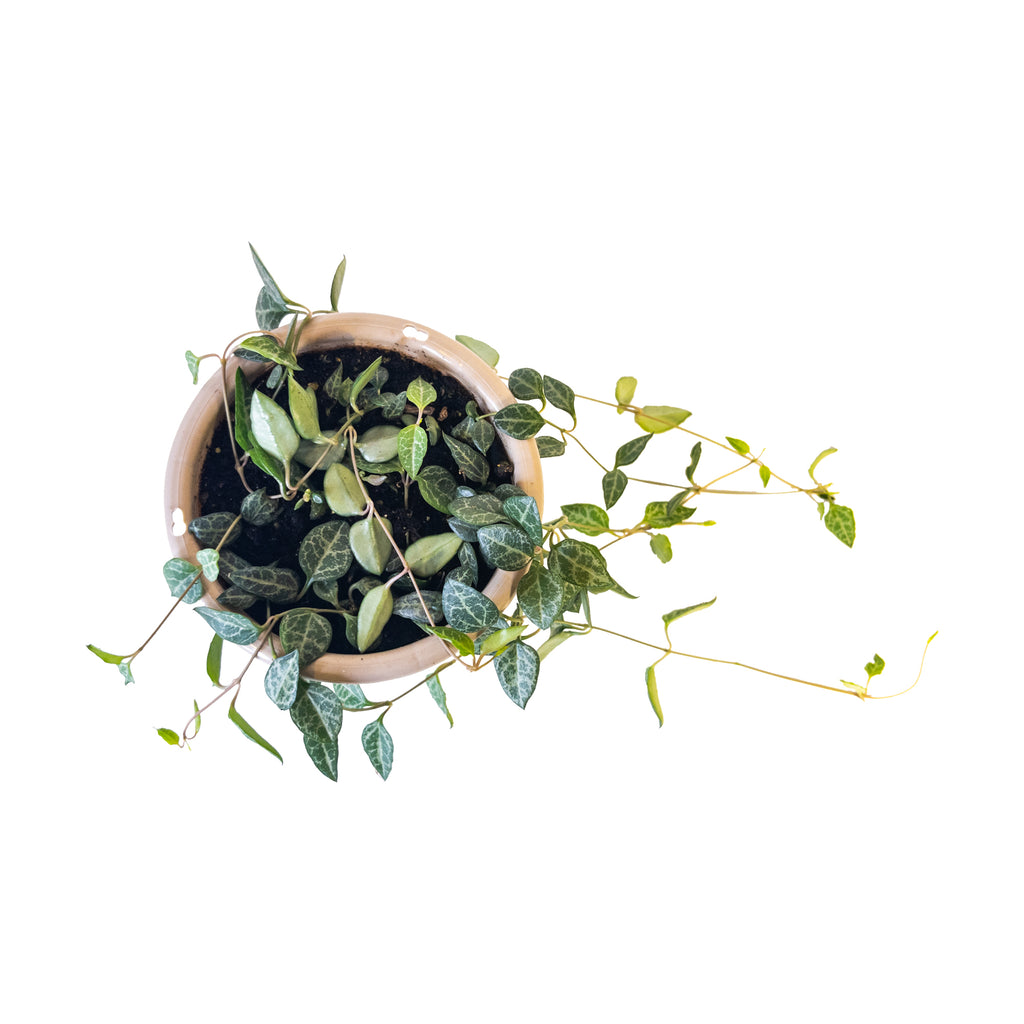 String of Spades Small Hanging Basket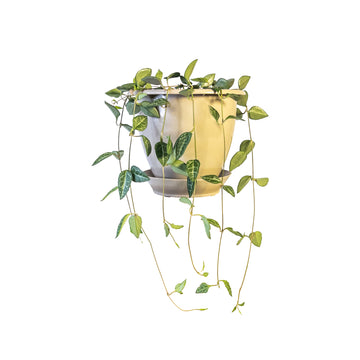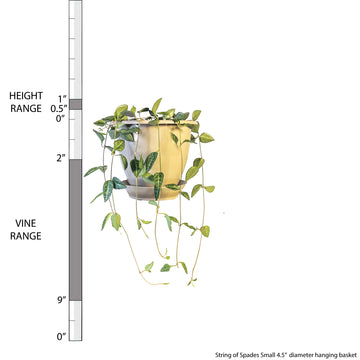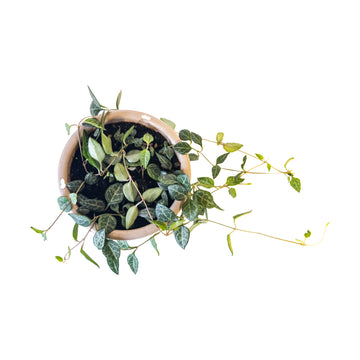 String of Spades
Ceropegia woodii 'String of Spades'
String of Spades is here to complete the look for your hanging planter! Whether planted alone or with other fast-growing vines, Ceropegia woodii 'String of Spades' will add a delicate touch to any planter. Add a trellis to encourage the vines to grow upwards, creating a crowd-pleasing centerpiece! This glorious houseplant is succulent, so remember to let the soil dry out for a few days before you water it again!
String of Spades come in a 4.5" grow pot with a removable hanger.
Learn what to do when you receive your plants in this easy-to-follow Unboxing Guide!
Plant Dimensions
Small

.5"-1" in height measured from bottom of 4.5" diameter hanging basket, with 2-9" vines(sizes may vary)
Unboxing