Stromanthe sanguinea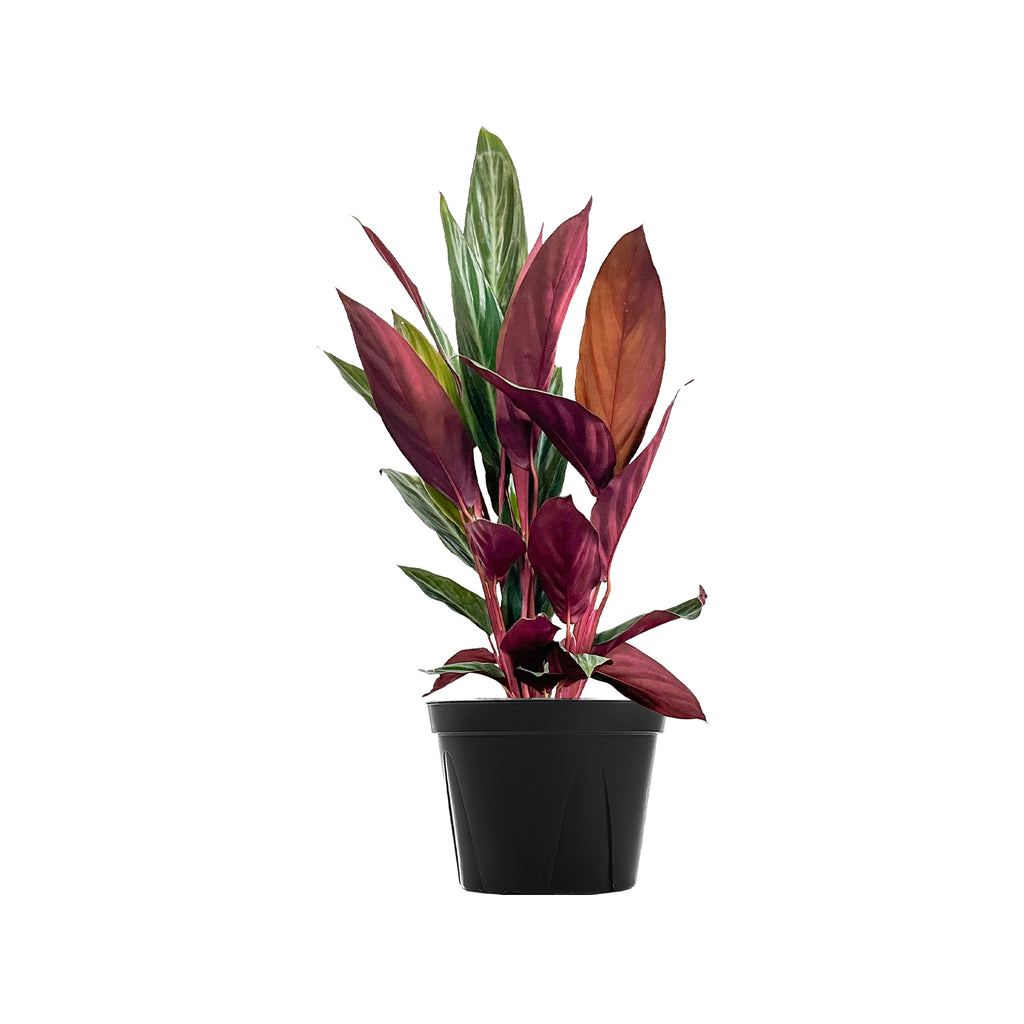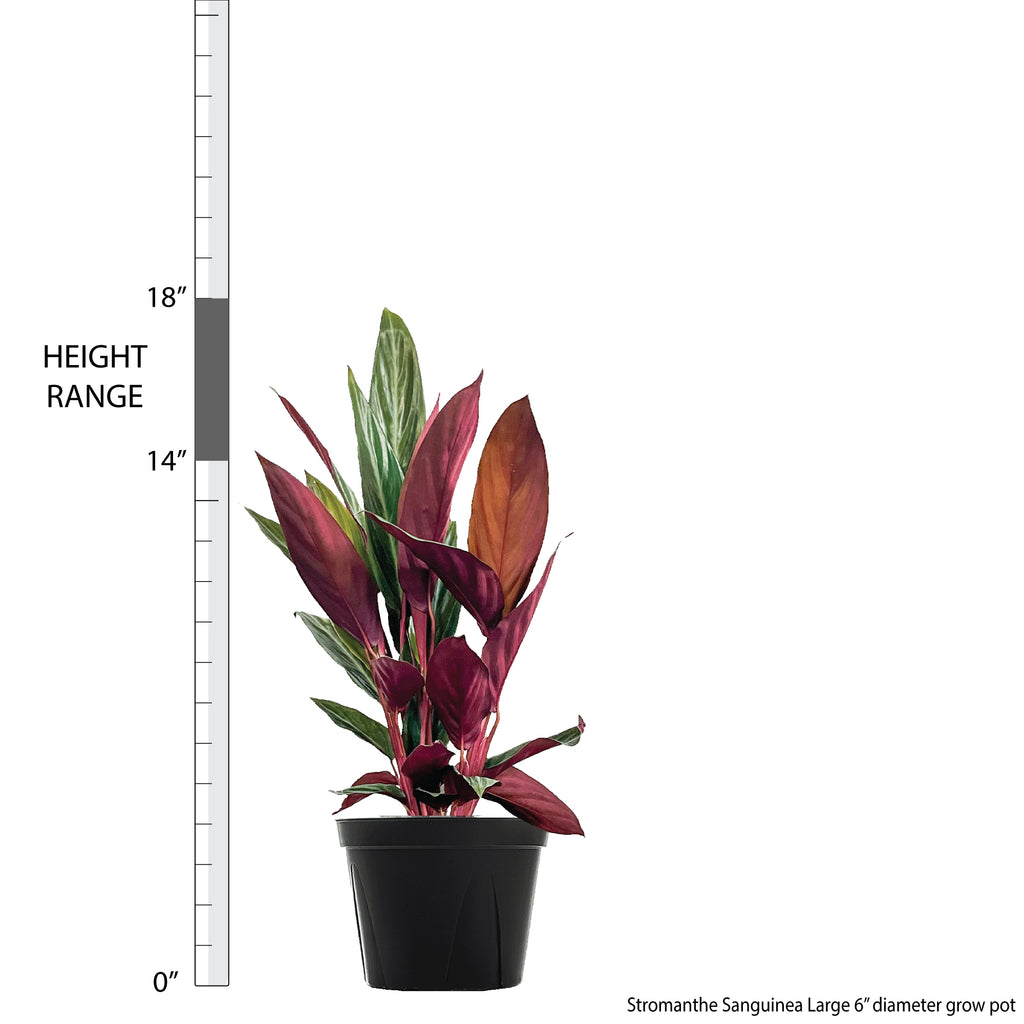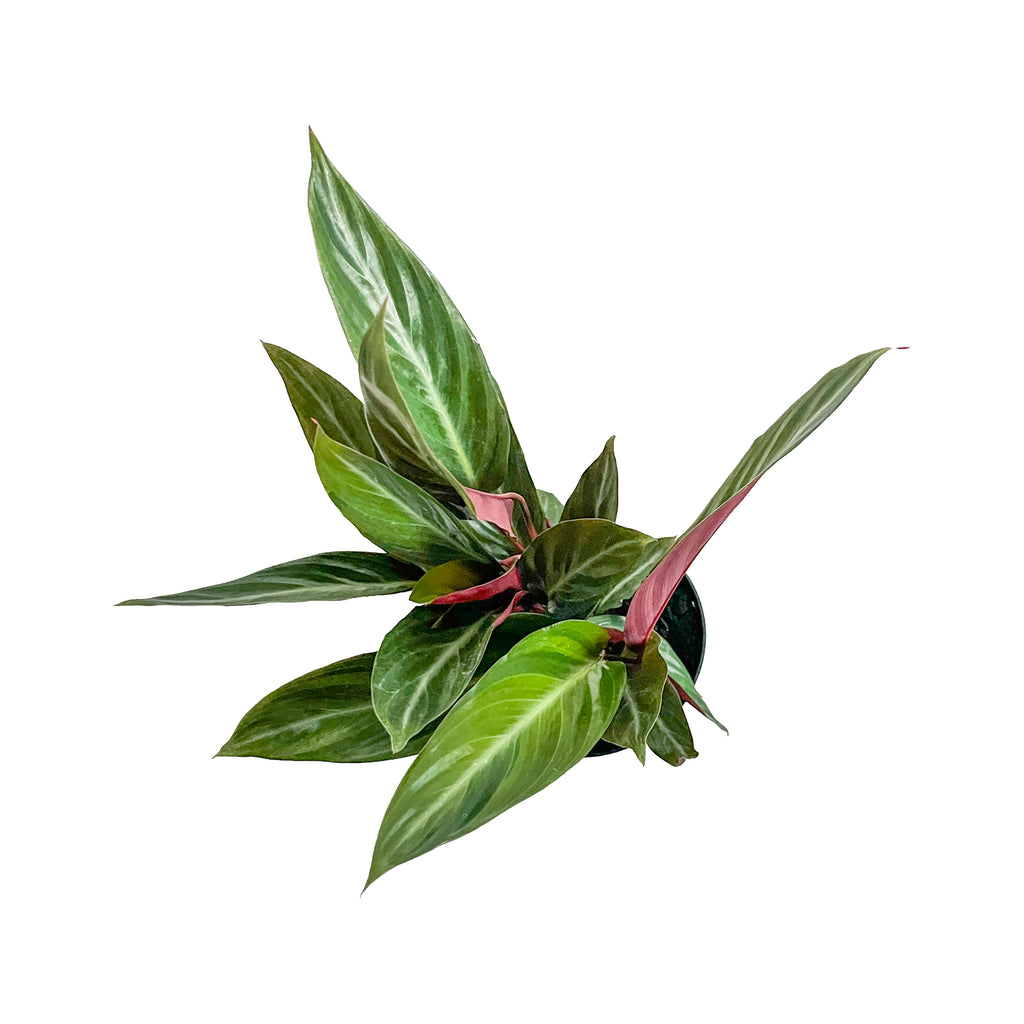 Stromanthe Sanguinea Large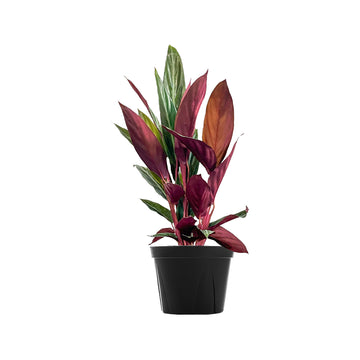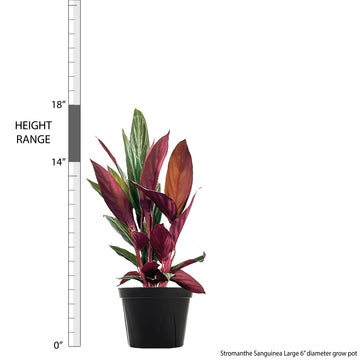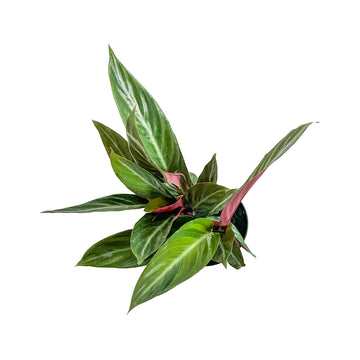 Stromanthe sanguinea
If you are looking for a plant that is gorgeous and pet friendly, then the Stromanthe sanguinea is perfect for you! Each leaf of this beautiful, full-bodied indoor plant has a stripe down the center and carries a big splash of color on the underside. If you pay close attention, you'll notice that the leaves slowly move in response to changes in light. This subtle beauty is low-light tolerant, so it is perfect for those hard-to-decorate spaces in your home. It is also easy to keep your stromanthe healthy, simply grow it in moist, well-draining soil, but wait for the top inch of soil to dry before you water it. Also, provide your stromanthe with fertilizer in the growing months. 
Visit our in-depth Stromanthe sanguinea Plant Care Guide for more care tips!
Learn what to do when you first receive your plants in this easy-to-follow Unboxing Guide!
Light: Low to Bright Indirect
Water: Medium to High
Temperature: Average
Humidity: Above Average
Pet Friendly: Yes
For tips on plant care click here.
Plant Dimensions
Small

6"-10" in height measured from bottom of 4" diameter grow pot (sizes may vary)
Large

14"-18" in height measured from bottom of 6" diameter grow pot (sizes may vary)
Extra Large

17"-25" in height measured from bottom of 8" diameter grow pot (sizes may vary)
Unboxing