Syngonium Bob Allusion
Arrowhead Vine 'Bob Allusion'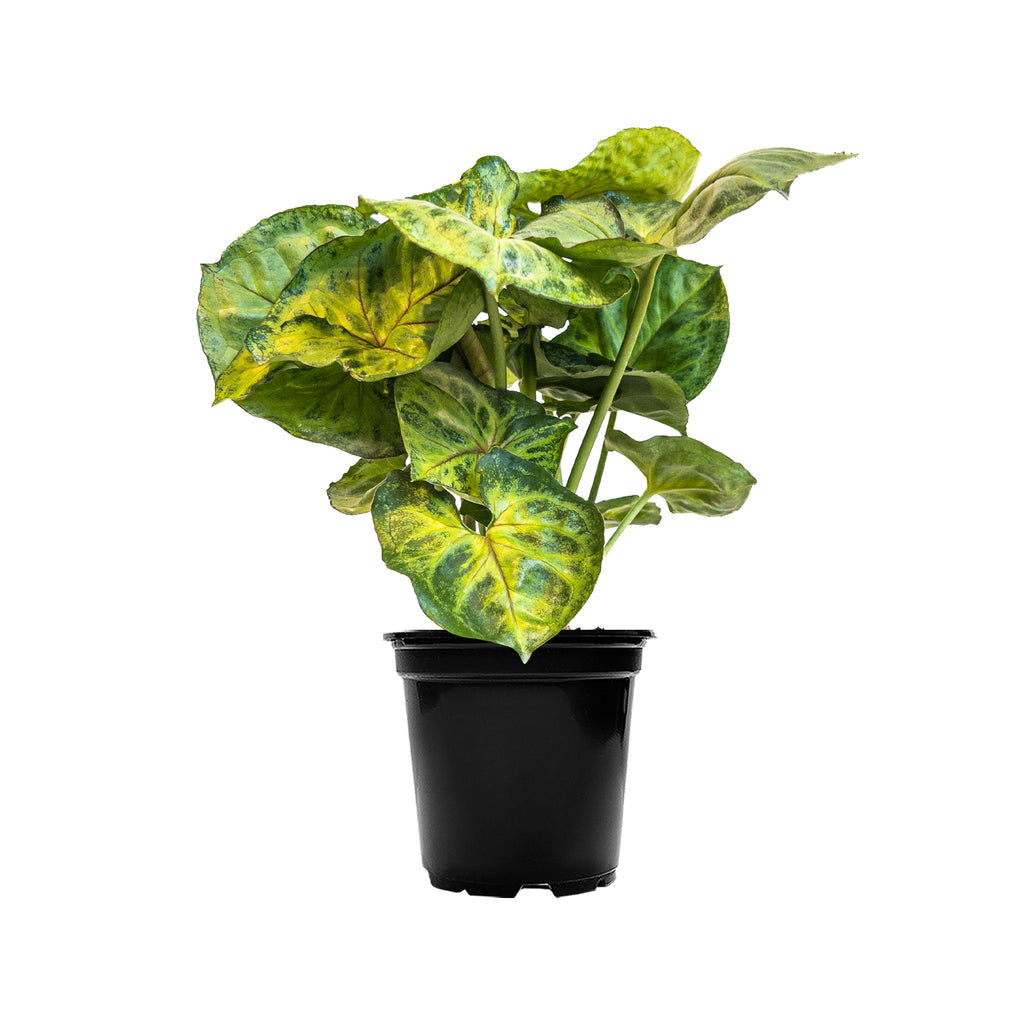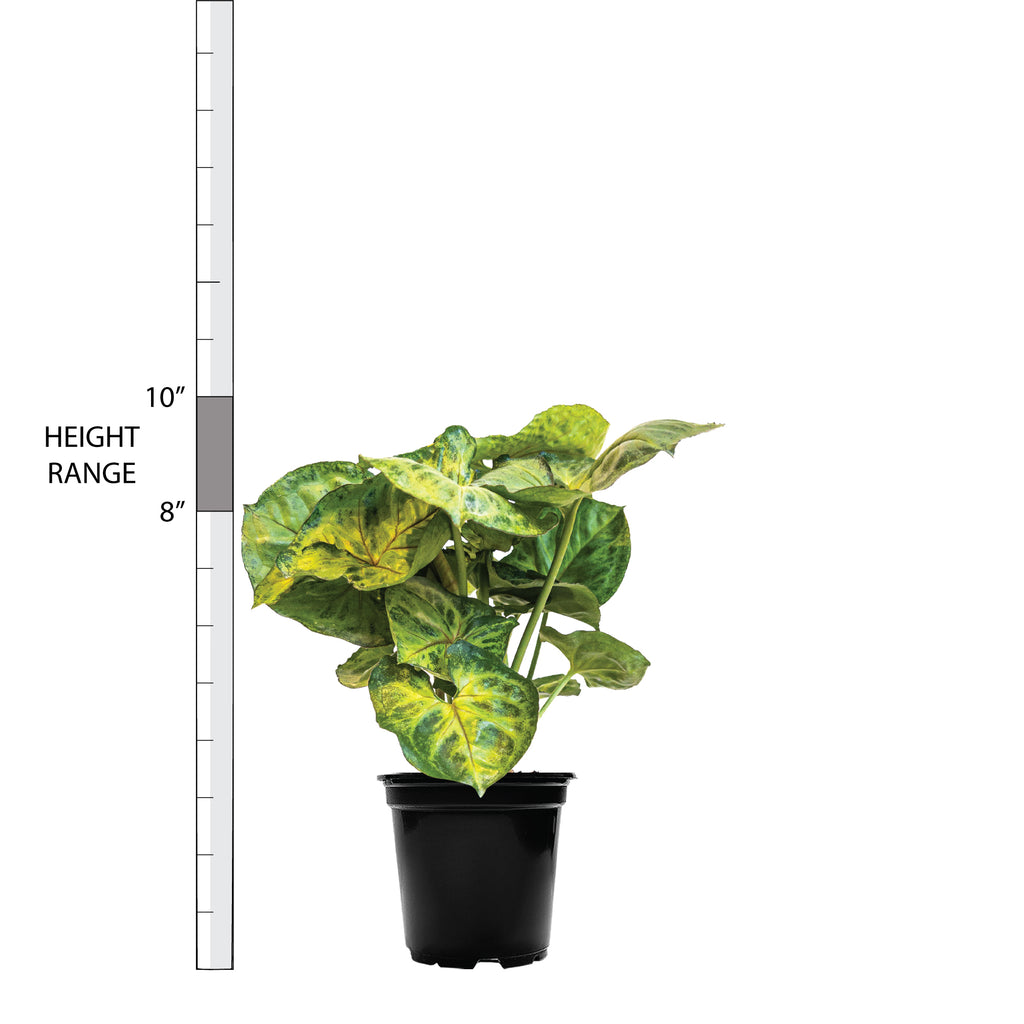 Syngonium Bob Allusion Small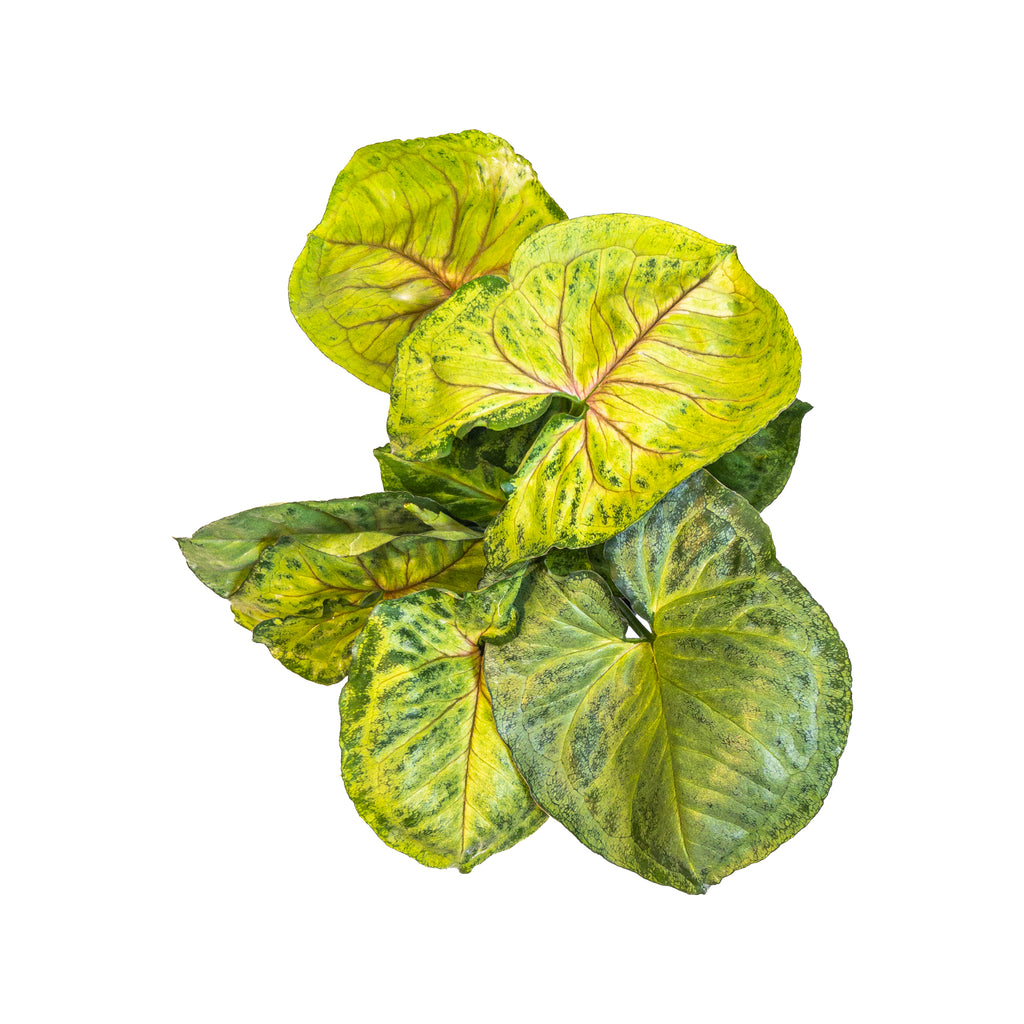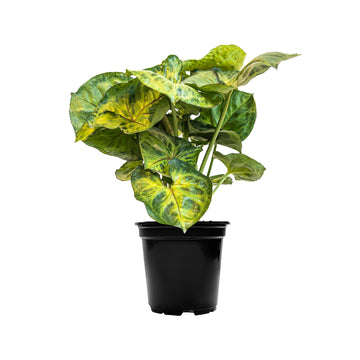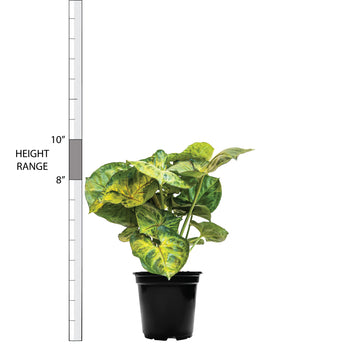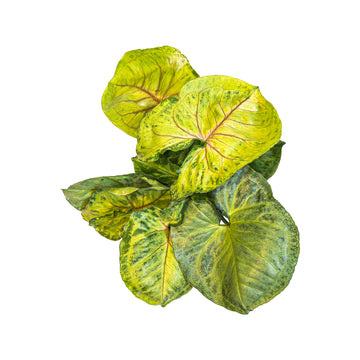 Syngonium Bob Allusion
Arrowhead Vine 'Bob Allusion'
This Arrowhead Vine is the bright light you need to start your day! It's spectacular leaves radiate a chartreuse coloration while surprising you with a soft pink midrib that radiates out towards the leaf's edge. Although these plants start compact and bush-like, they will develop into hanging plants over time! This plant is toxic if ingested. Keep away from pets and small children. It may also cause skin irritation.
Visit our in-depth Syngonium Plant Care Guide for more care tips!

Learn what to do when you first receive your plants in this easy-to-follow Unboxing Guide!
Plant Dimensions
Small

8"-10" in height measured from bottom of 4" diameter grow pot (sizes may vary)
Unboxing