Syngonium Strawberry Cream
Arrowhead Vine 'Strawberry Cream'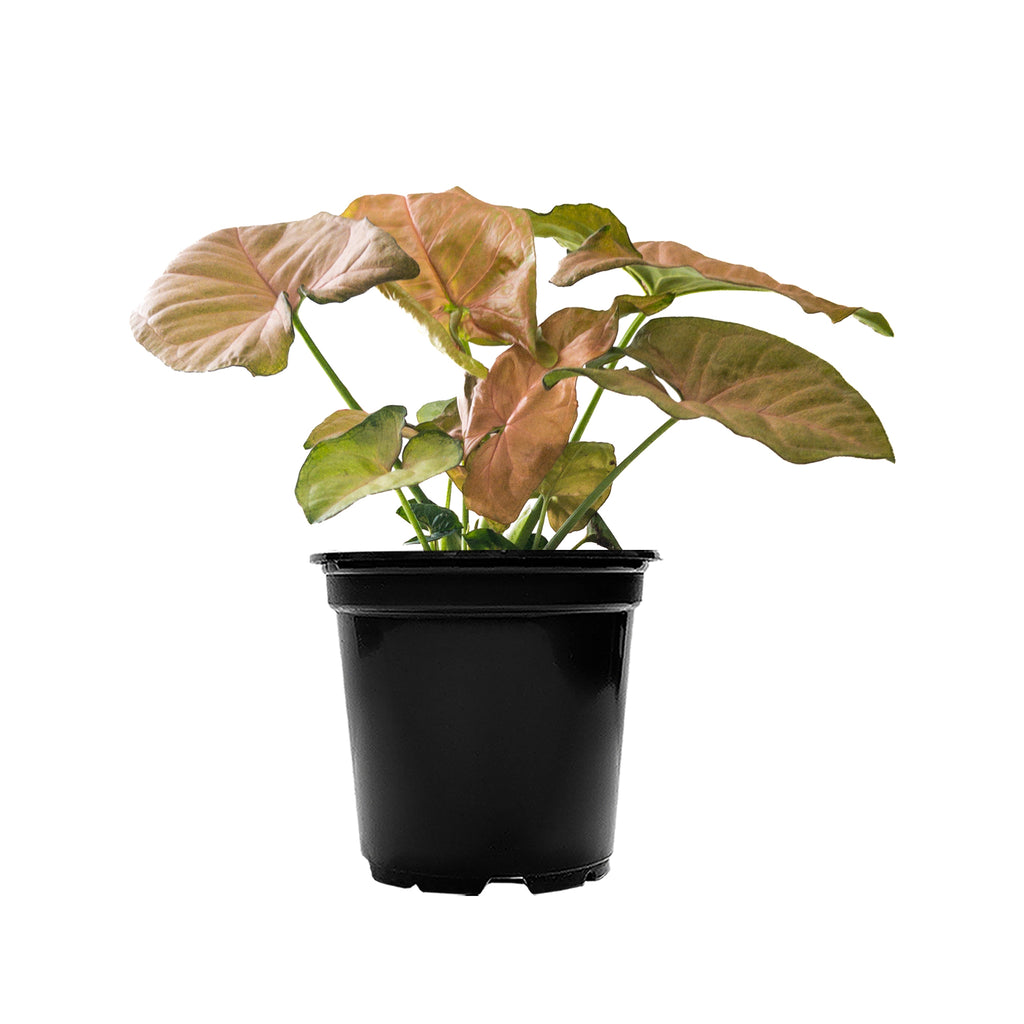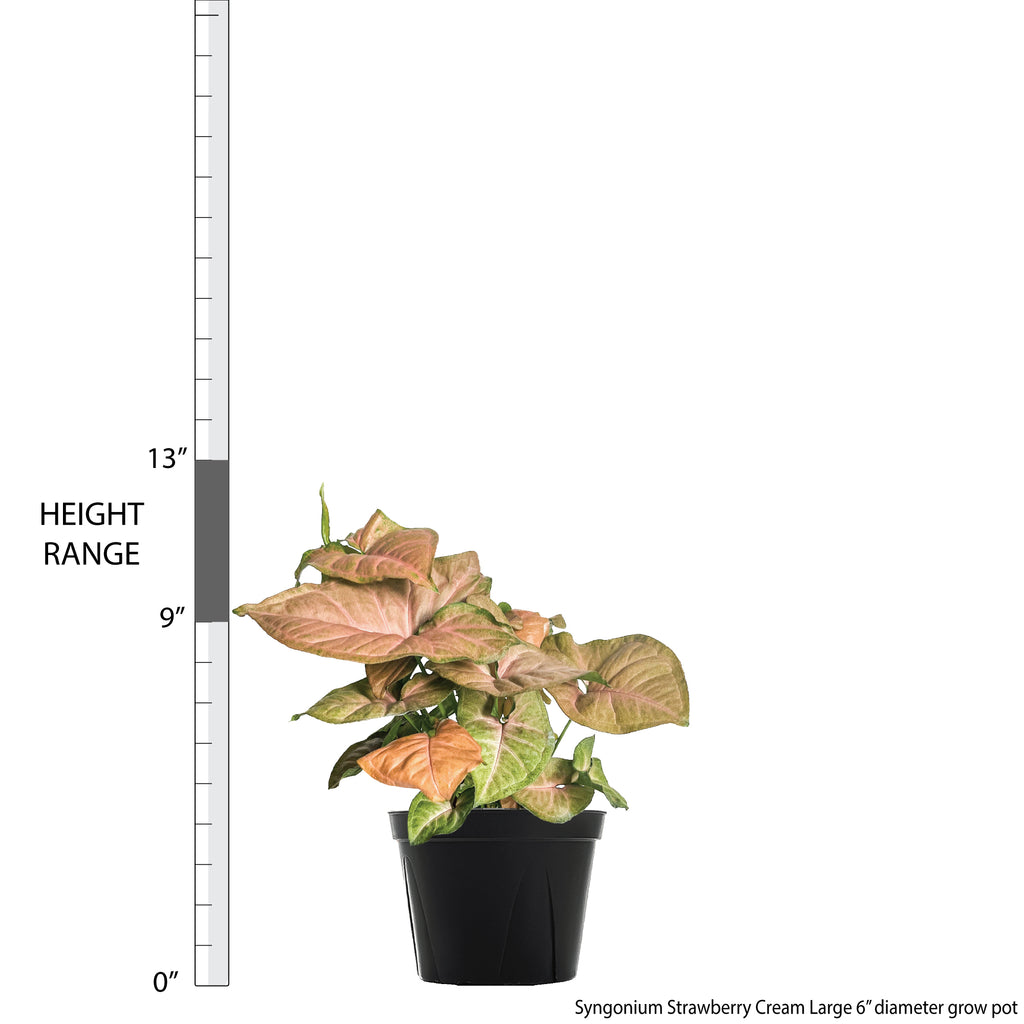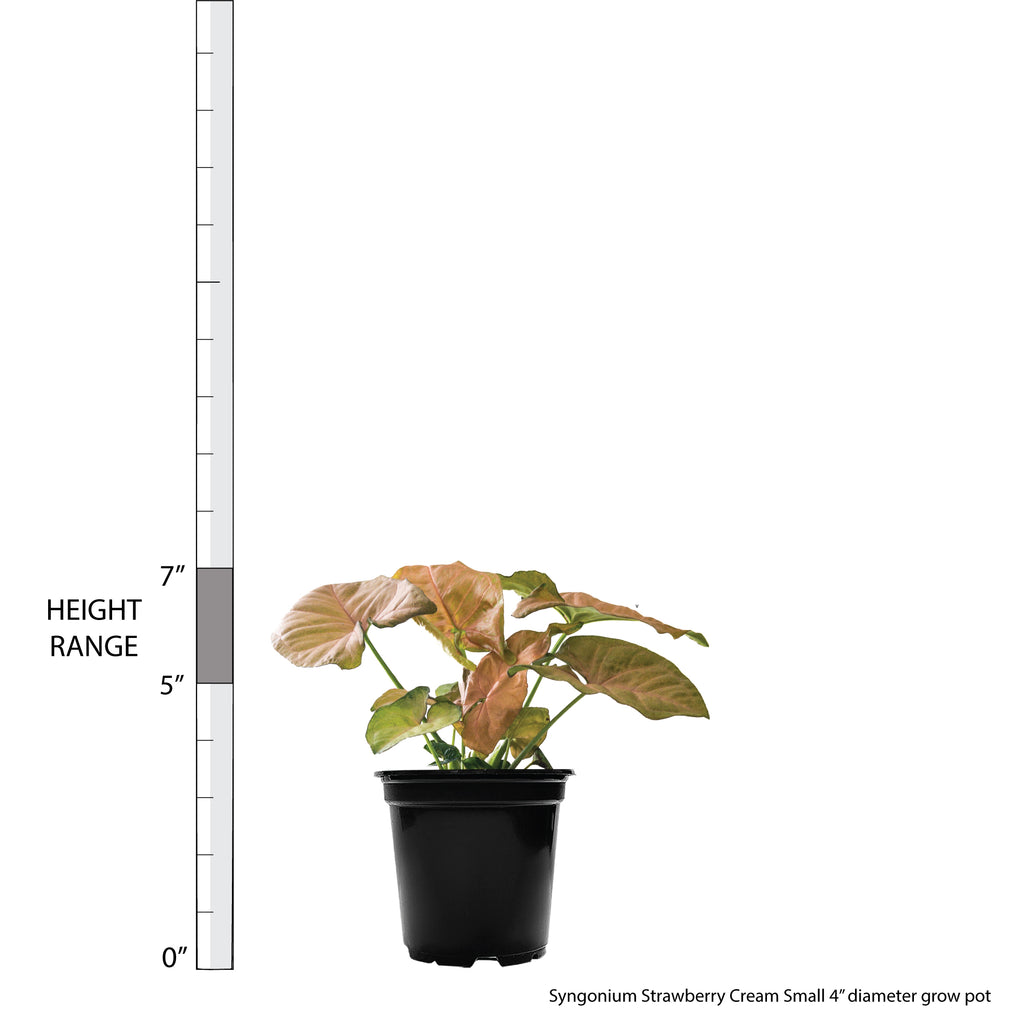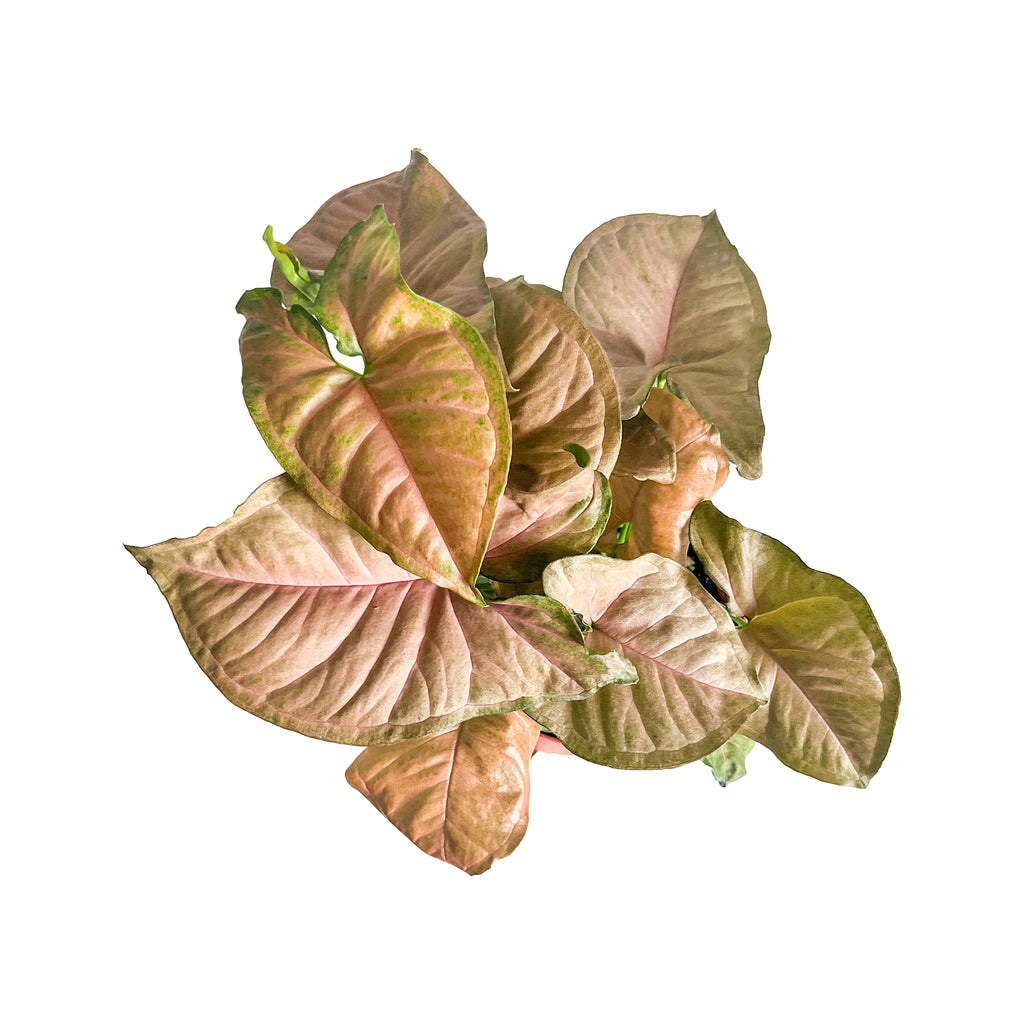 Syngonium Strawberry Cream Large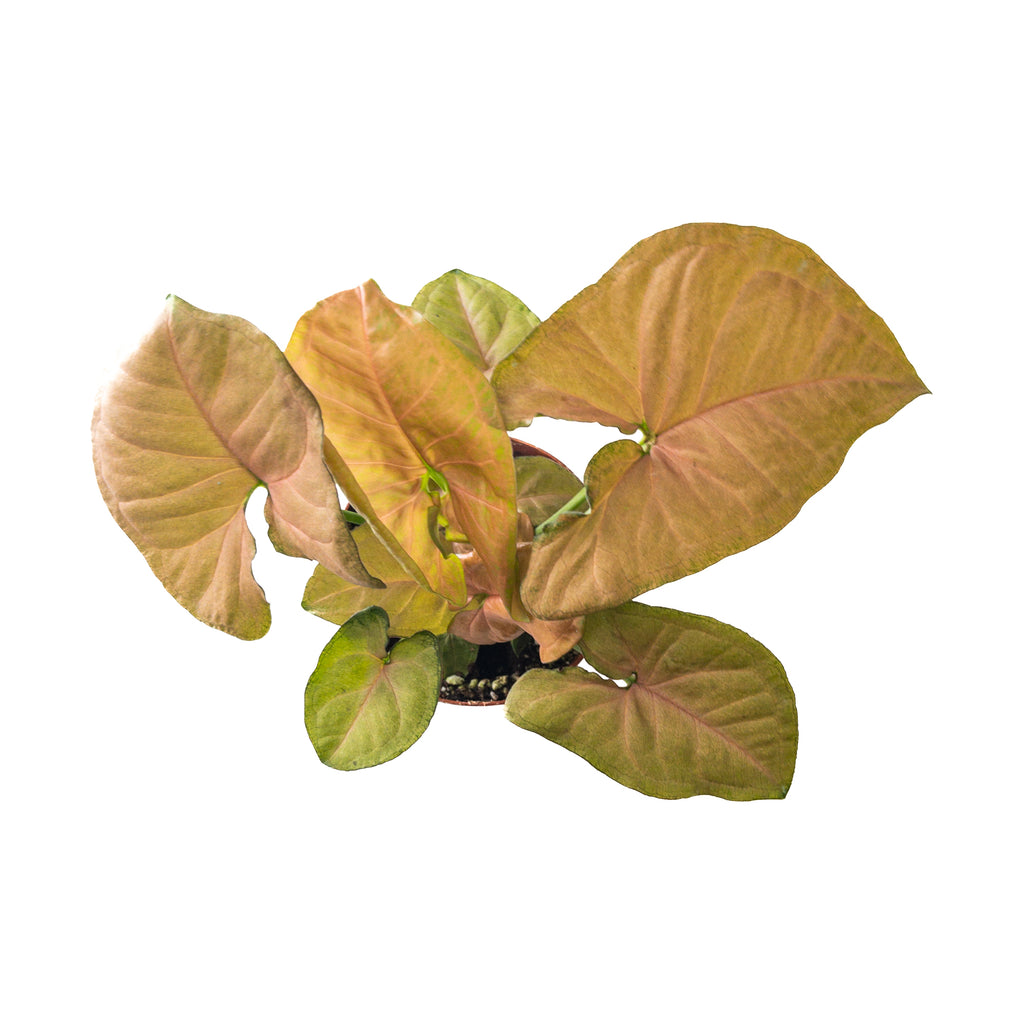 Syngonium Strawberry Cream Small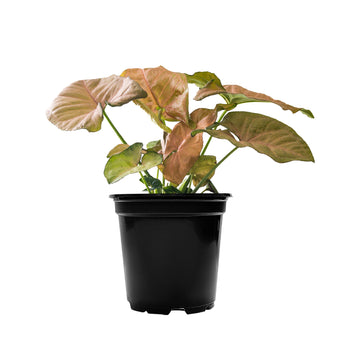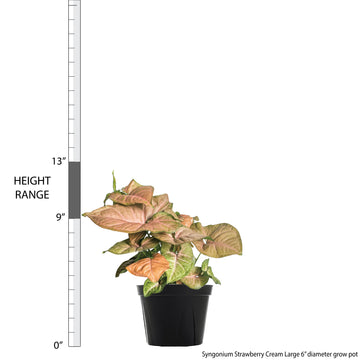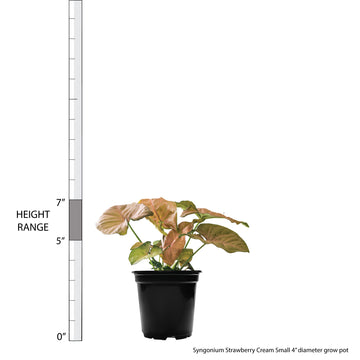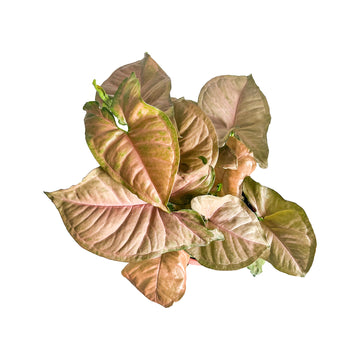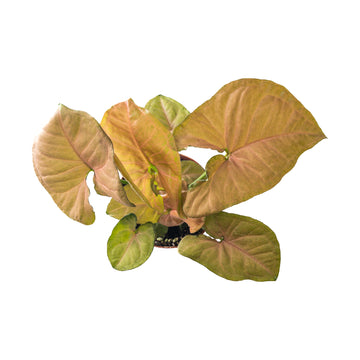 Syngonium Strawberry Cream
Arrowhead Vine 'Strawberry Cream'
Strawberry Cream Arrowhead Vine is lovely to look at and live with as the soft pink and green leaves radiate calmness. Syngoniums are fast growers and make you feel like a super-star houseplant owner when they grow up. Oh yeah, you can train them to climb a stake if hanging plants are not your cup of tea! These low-maintenance plants are superior housewarming gifts as they will live in almost any household lighting. This plant is toxic if ingested. Keep away from pets and small children. It may also cause skin irritation.
Visit our in-depth Syngonium Strawberry Cream Care Guide for more care tips!

Learn what to do when you first receive your plants in this easy-to-follow Unboxing Guide!
Light: Low to Bright Indirect
Water: Medium
Temperature: Average
Humidity: Average
Pet Friendly: No
For tips on plant care click here.
Plant Dimensions
Small

5"-7" in height measured from bottom of 4" diameter grow pot (sizes may vary)
Large

9"-13" in height measured from bottom of 6" diameter grow pot (sizes may vary)
Unboxing