Syngonium White Butterfly
Arrowhead Vine 'White Butterfly'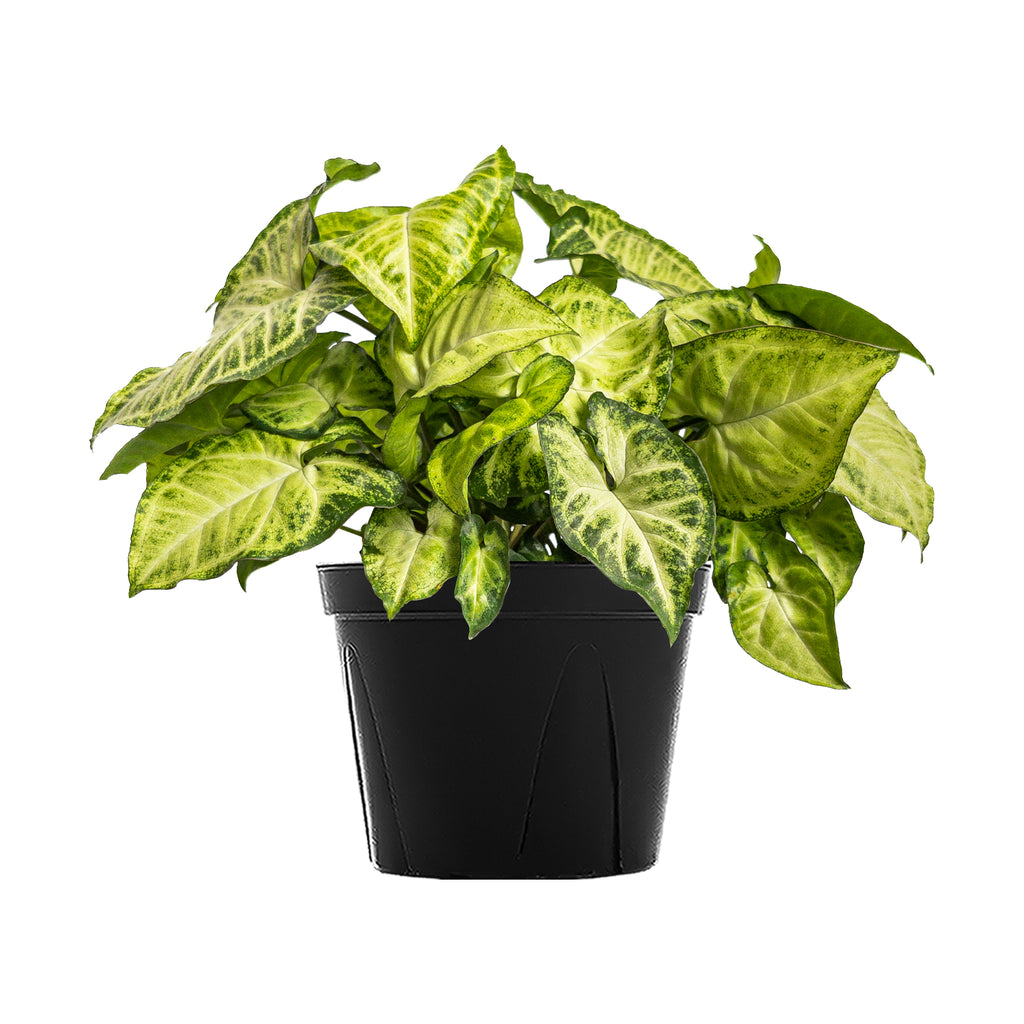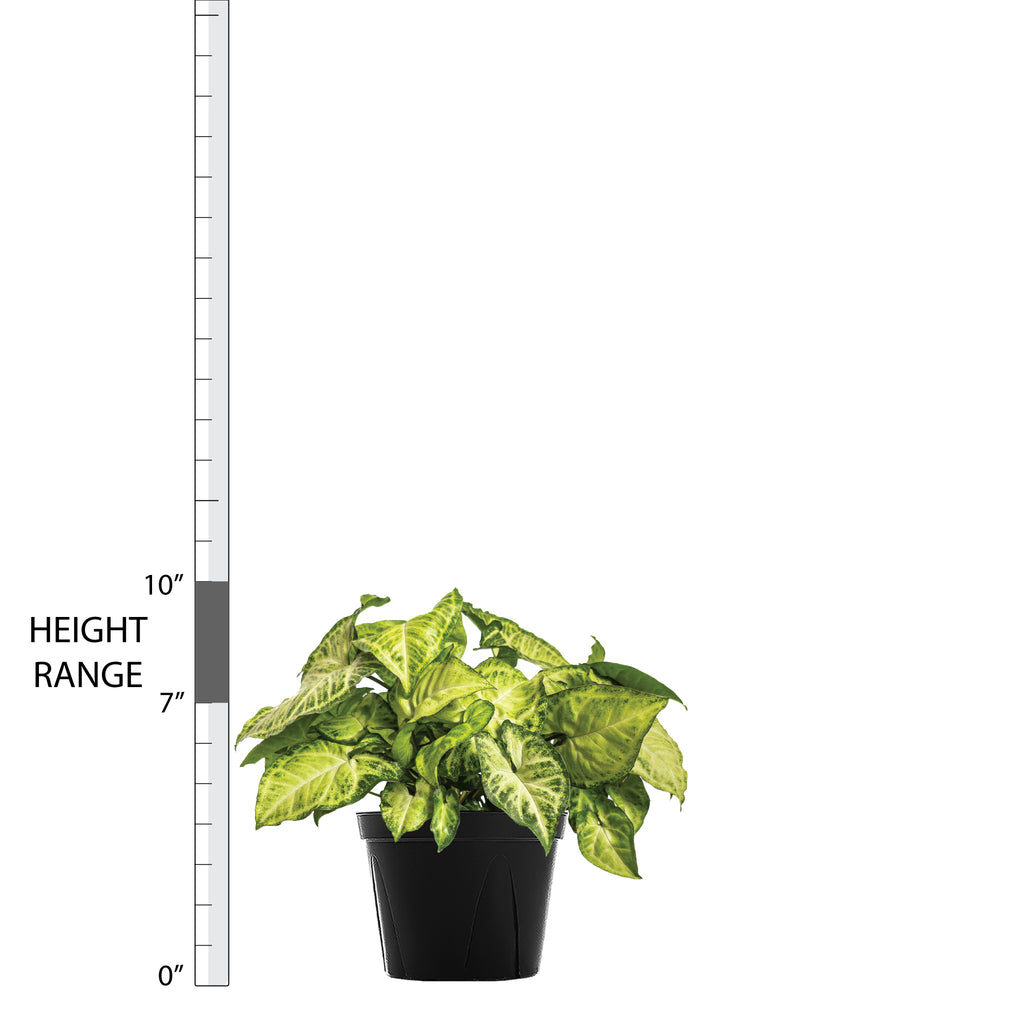 Syngonium White Butterfly Large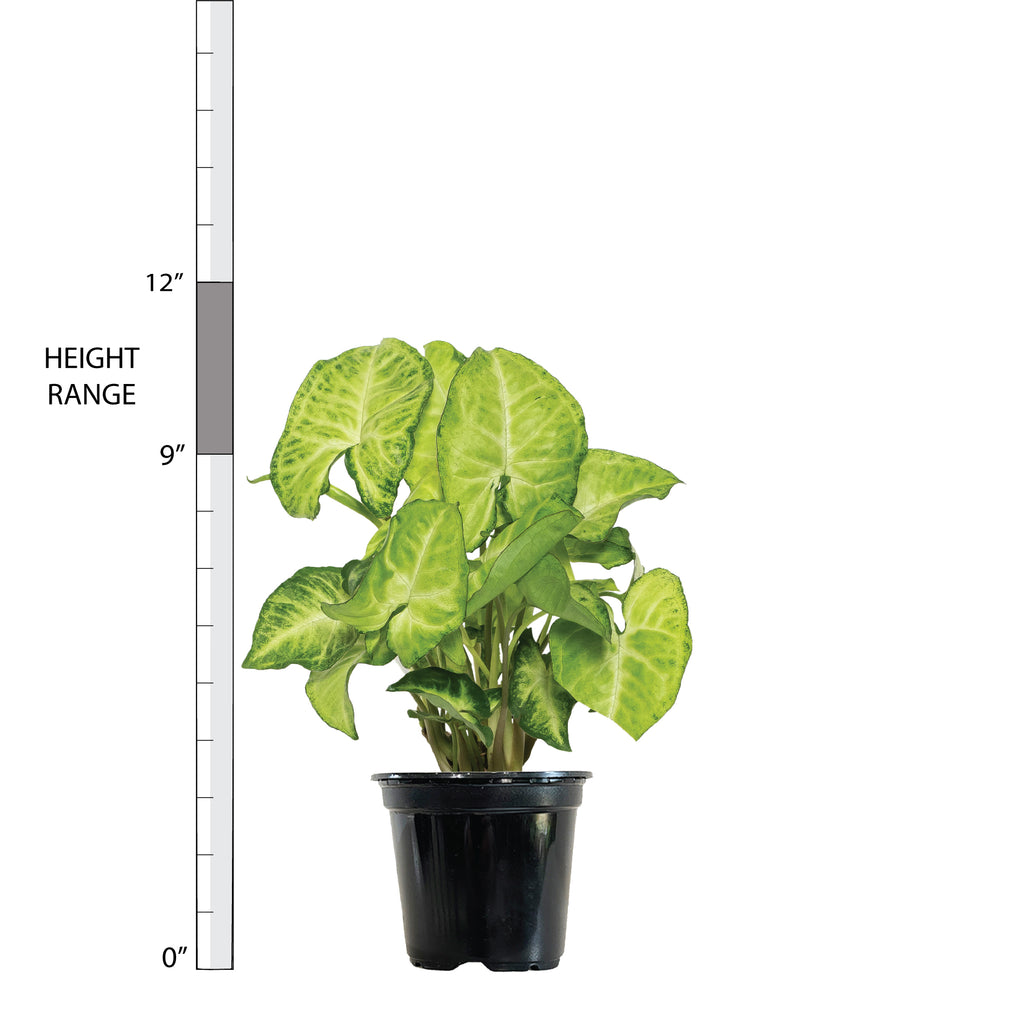 Syngonium White Butterfly Small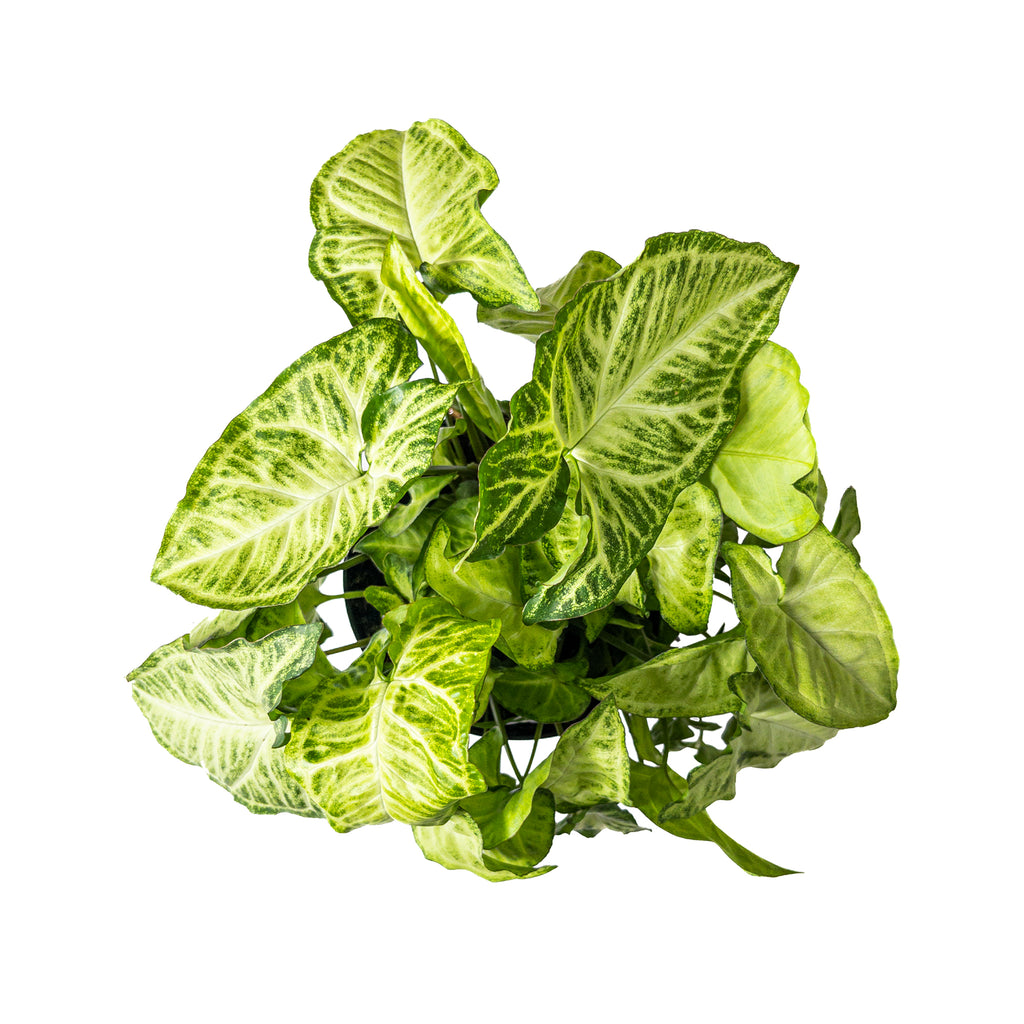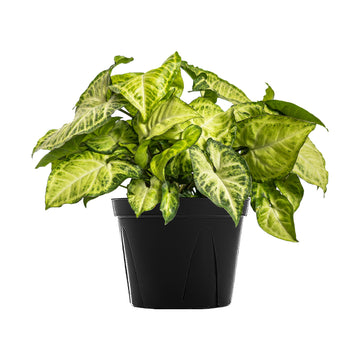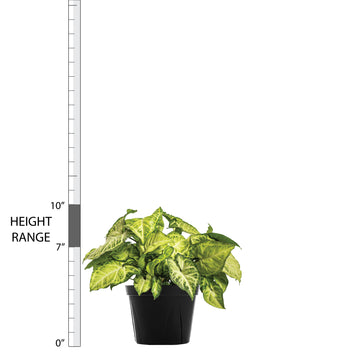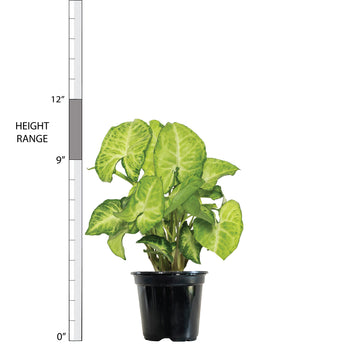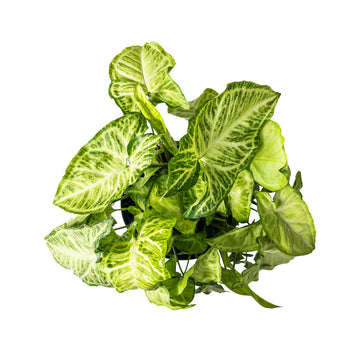 Syngonium White Butterfly
Arrowhead Vine 'White Butterfly'
Syngonium is a popular houseplant that goes by various names such as Arrowhead Vine or Butterfly Plant. All of these names relate to the shape of the leaves that resemble a butterfly's wings. The Syngonium White Butterfly features creamy white lines that radiate through the green leaves. This houseplant will trail if you let it, making it an excellent addition to a high shelf that gives the vines room to spread out. Syngonium arrowhead vines can also climb, so if you place this indoor plant near something it can grab, it will spread and reach. A Syngonium will maintain a dense, bushy bouquet of foliage with occasional pruning. This easy-care plant loves indirect light, so place it near a window or any spot. The more light this indoor plant receives, the more variegation the leaves will show. This plant is toxic if ingested. Keep away from pets and small children. It may also cause skin irritation.
Visit our in-depth Syngonium White Butterfly Plant Care Guide for more care tips!
Learn what to do when you first receive your plants in this easy-to-follow Unboxing Guide!
Light: Low to Bright Indirect
Water: Medium
Temperature: Average
Humidity: Average
Pet Friendly: No
For tips on plant care click here.
Plant Dimensions
Mini

7"-10" in height measured from bottom of 3" diameter grow pot (sizes may vary)
Small

9"-12" in height measured from bottom of 4" diameter grow pot (sizes may vary)
Large

7"-10" in height measured from bottom of 6" diameter grow pot (sizes may vary)
Unboxing