The Temptress Orchid
White Phalaenopsis Moth Orchid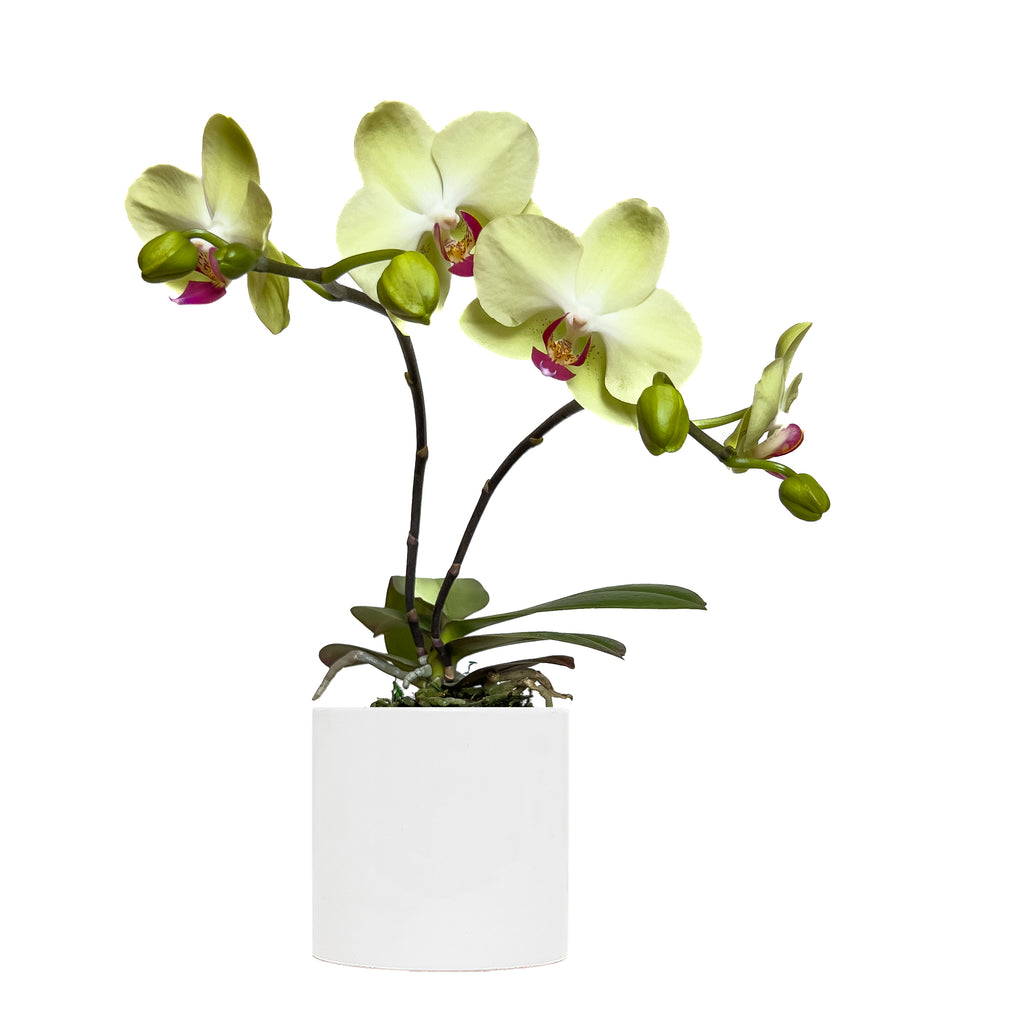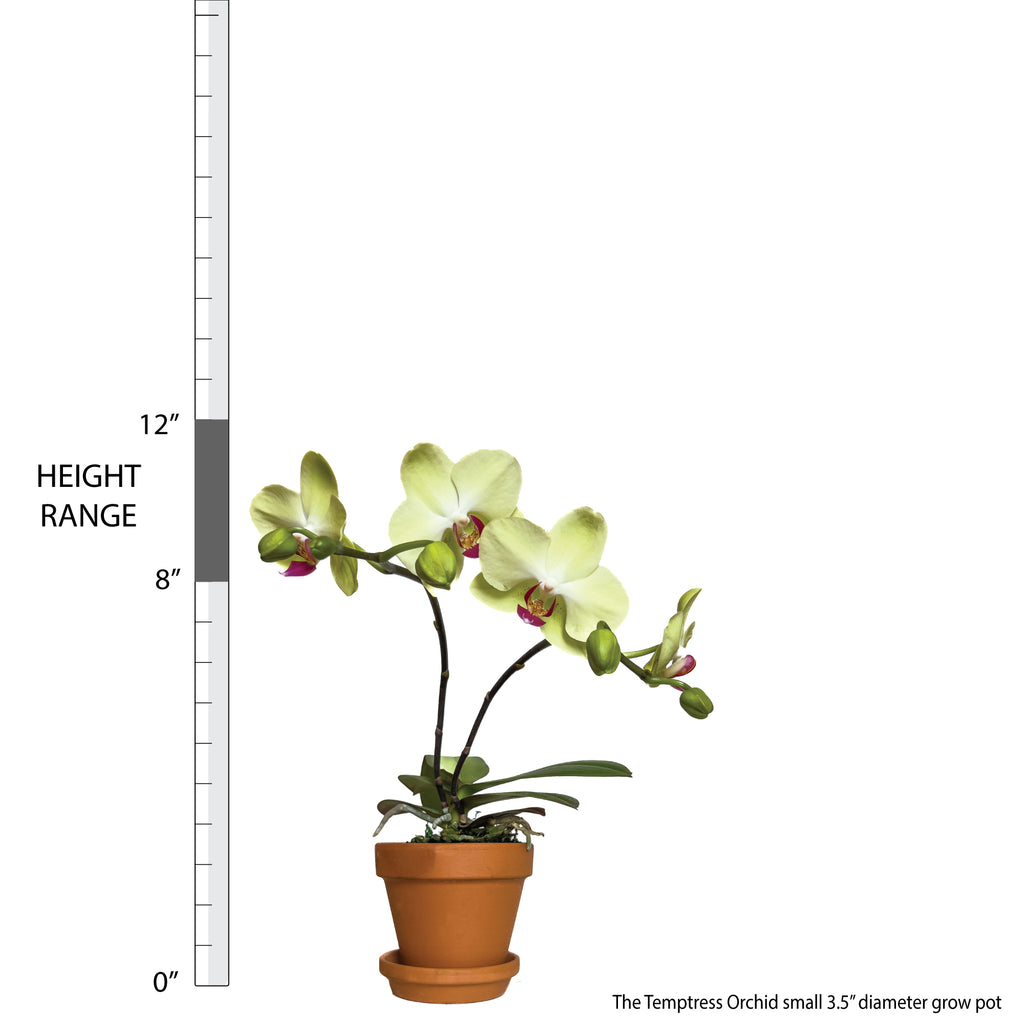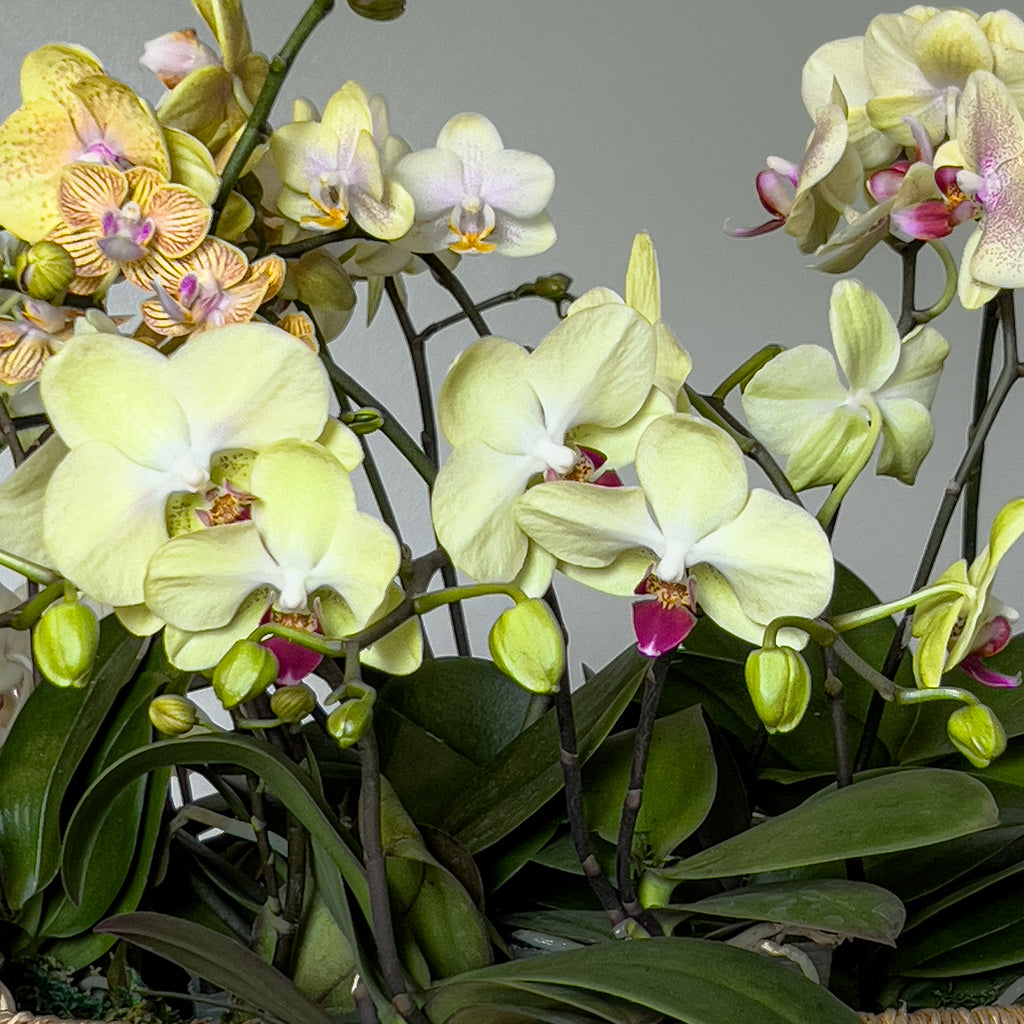 Yellow-Green Moth Orchids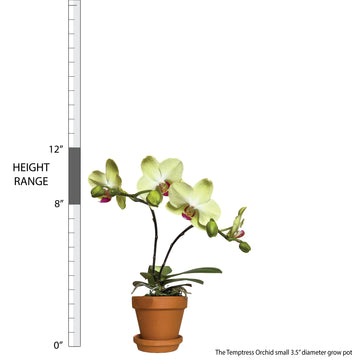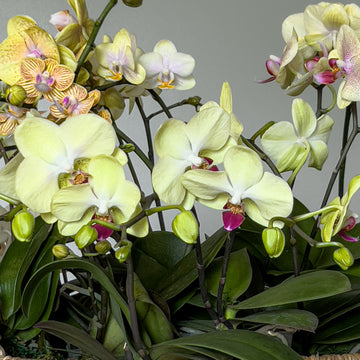 The Temptress Orchid
White Phalaenopsis Moth Orchid
The Temptress Orchid uses its charms most cleverly. It draws you closer, leaving you guessing whether the flowers are sublime lime-green or buttery-cream yellow. When you look closer, the flower's centers pop with a contrasting saturated magenta. Try to resist its temptation! Your Moth Orchid will arrive staked and potted in a terra-cotta pot. Keep the roots of your phalaenopsis damp, provide ample indirect light, and set it in a warm setting to encourage the buds to open.
Colors, patterns and sizes may vary. Our orchids are shipped partially flowering.
Visit our in-depth Orchid Care Guide for care tips!

Learn what to do when you first receive your plants in this easy-to-follow Unboxing Guide!
Light: Medium to Bright Indirect
Water: Average
Temperature: Average
Humidity: Above Average
Pet Friendly: Yes
For tips on plant care click here.