Triangle Fig
Ficus triangularis variegata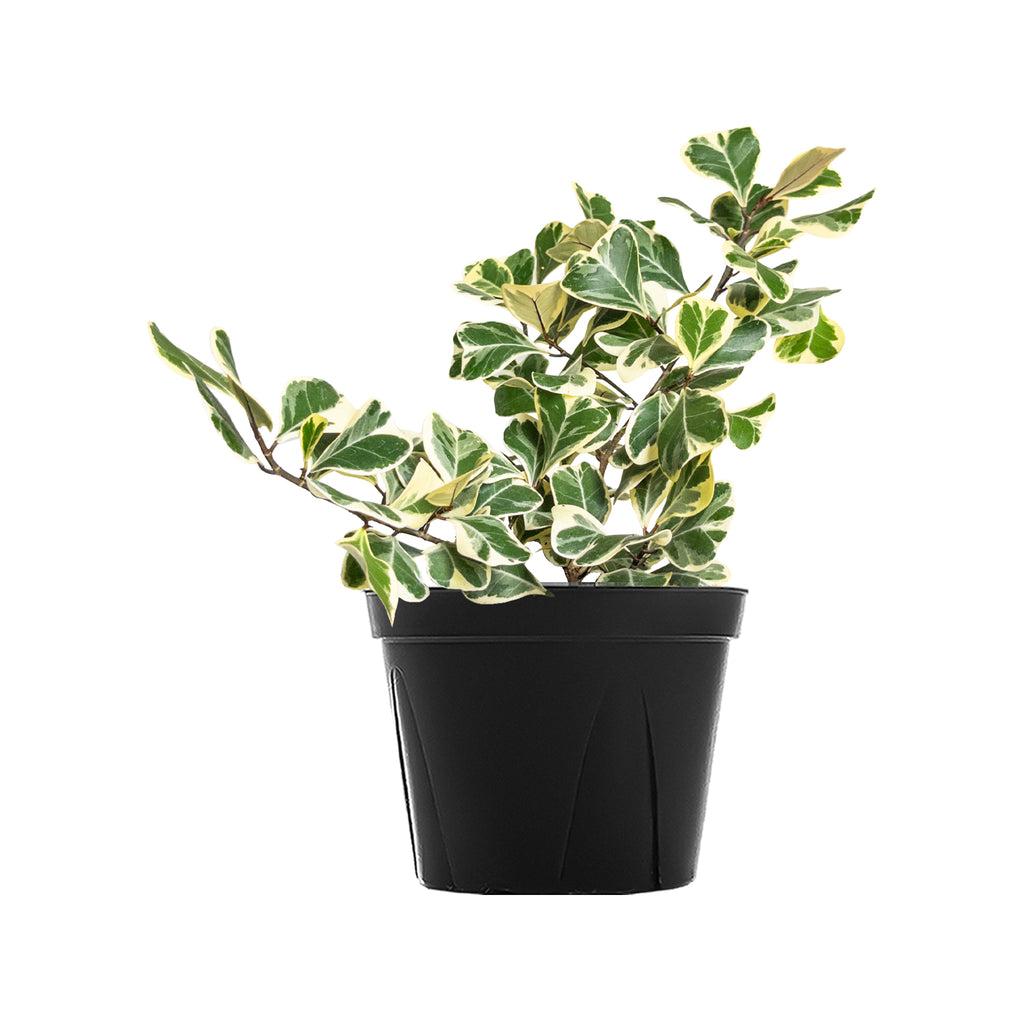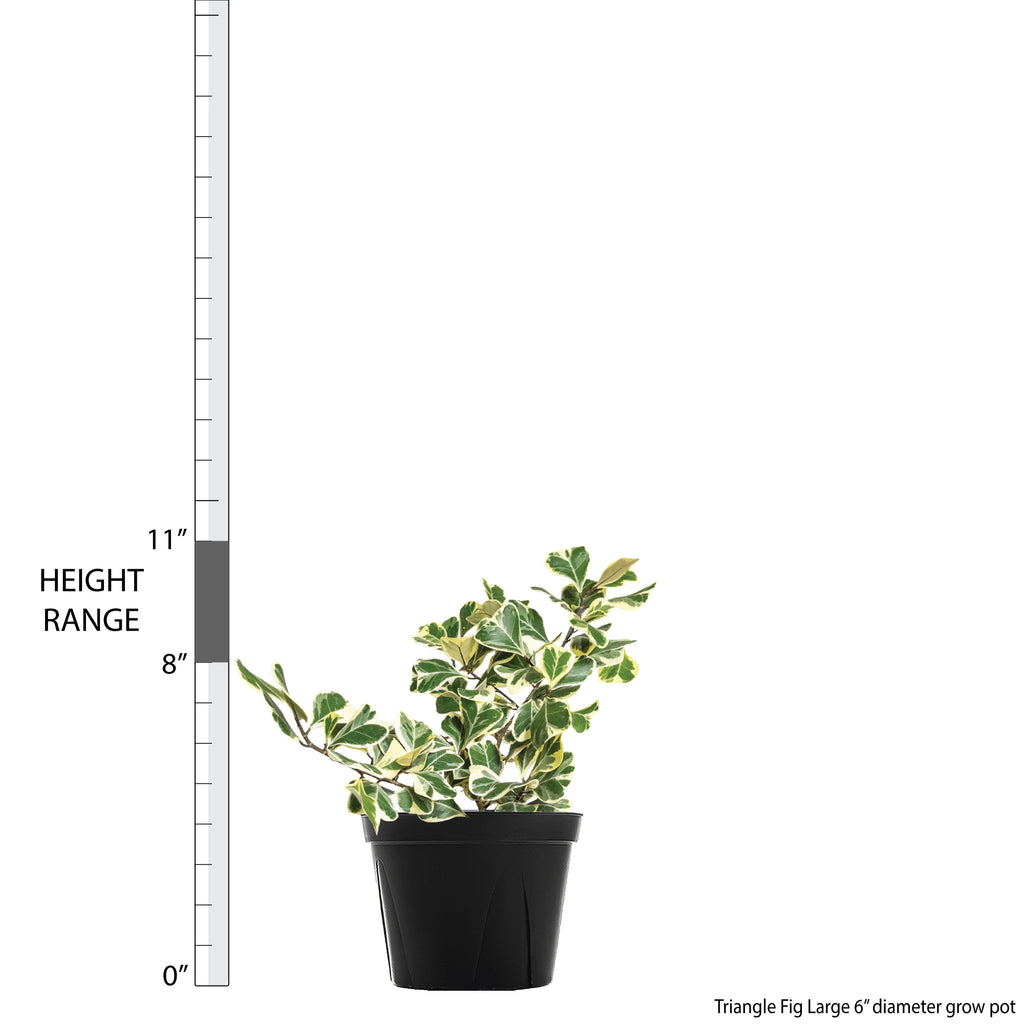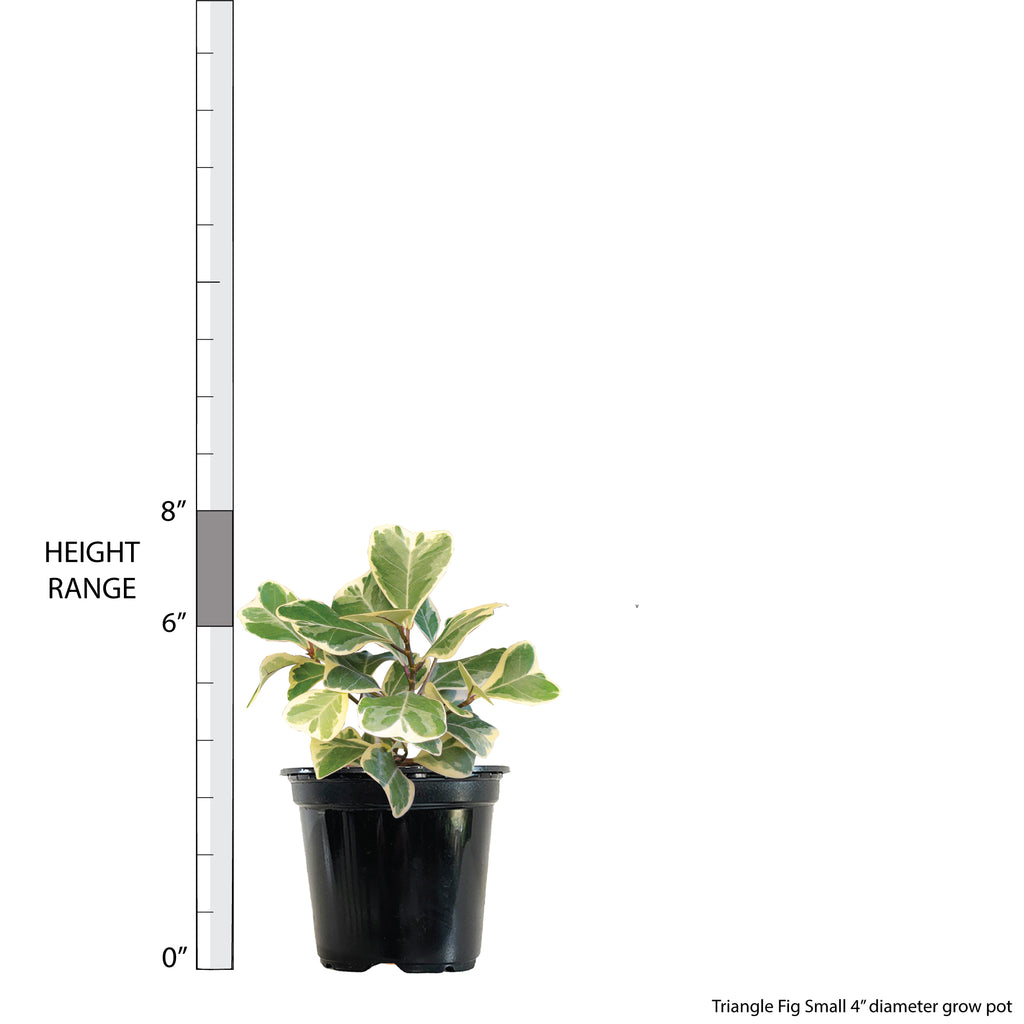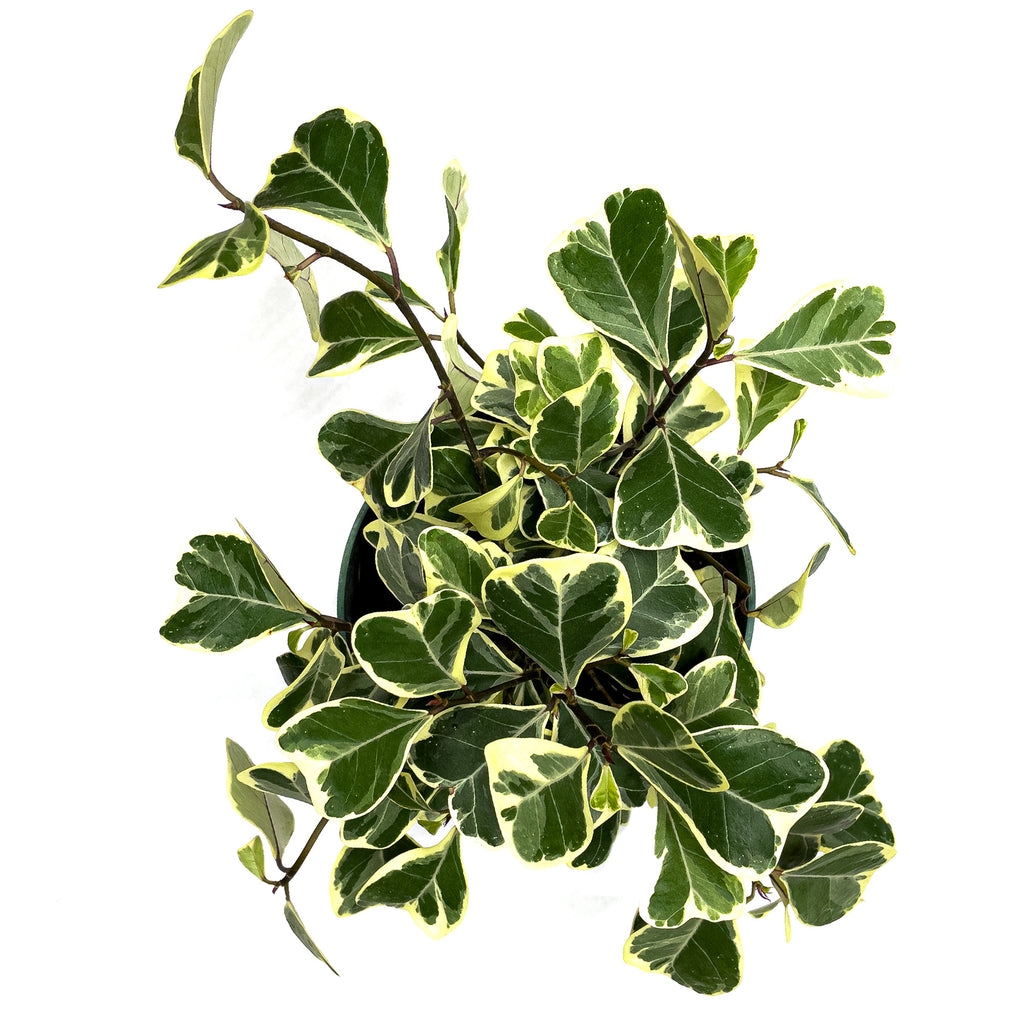 Triangle Fig Extra Large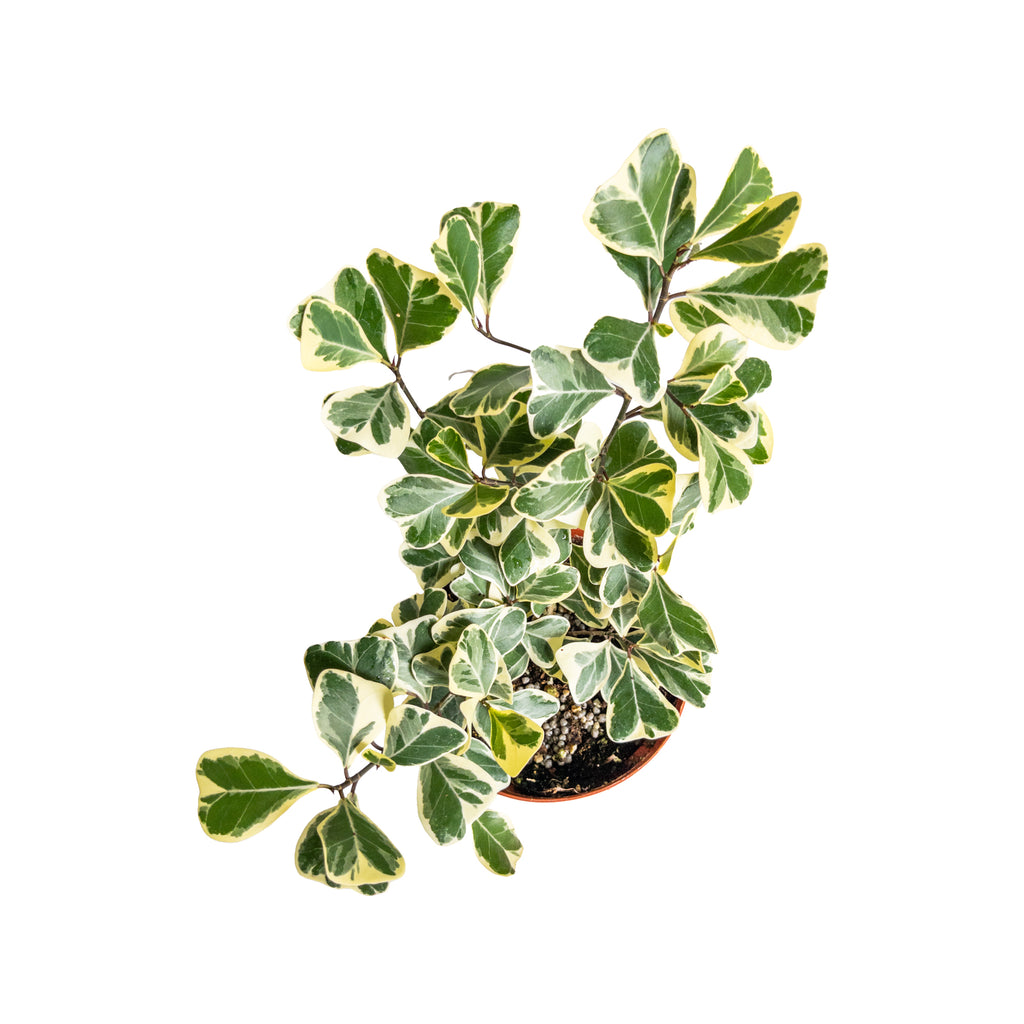 Triangle Fig Large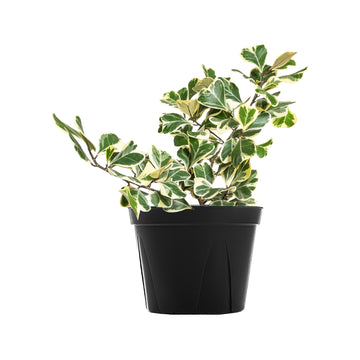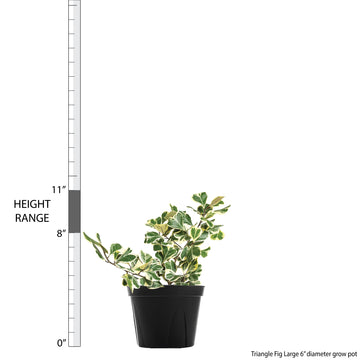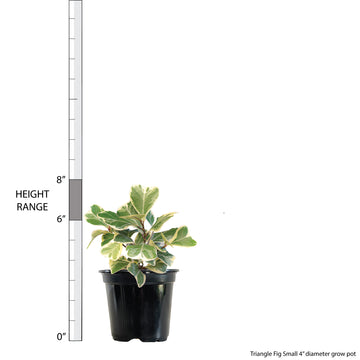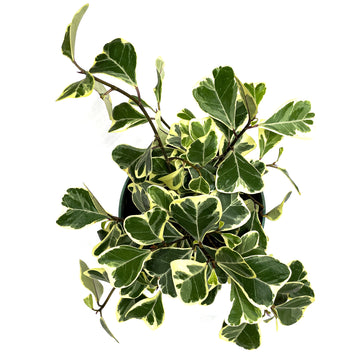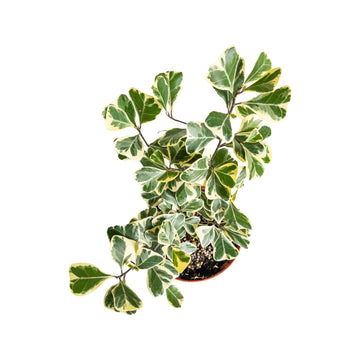 Triangle Fig
Ficus triangularis variegata
FREE SHIPPING on all orders $50 and up. NO CODE REQUIRED. Terms apply***.
Offer details
Known as the Sweetheart Tree because of its remarkable heart-shaped, variegated, and glossy leaves, the Triangle Fig has a unique and beautiful appearance. This fig loves bright indirect light and likes to stay where it is once adjusted. Do not let the soil completely dry out, as this gorgeous ficus needs to get its drink on! Did we mention that it is said to have air-purifying properties? What a plant! This plant is toxic if ingested. Keep away from pets and small children. It may also cause skin irritation.
Visit our in-depth Ficus Plant Care Guide for more care tips!
Learn what to do when you first receive your plants in this easy-to-follow Unboxing Guide!
Light: Bright Indirect
Water: Medium
Temperature: Average
Humidity: Above Average
Pet Friendly: No
For tips on plant care click here.
Plant Dimensions
Small

6"-8" in height measured from bottom of 4" diameter grow pot (sizes may vary)
Large

8"-11" in height measured from bottom of 6" diameter grow pot (sizes may vary)
Extra Large

15"-18" in height measured from bottom of 8" diameter grow pot (sizes may vary)
Unboxing