Variegated Cast Iron Plant
Aspidistra elatior 'Variegata'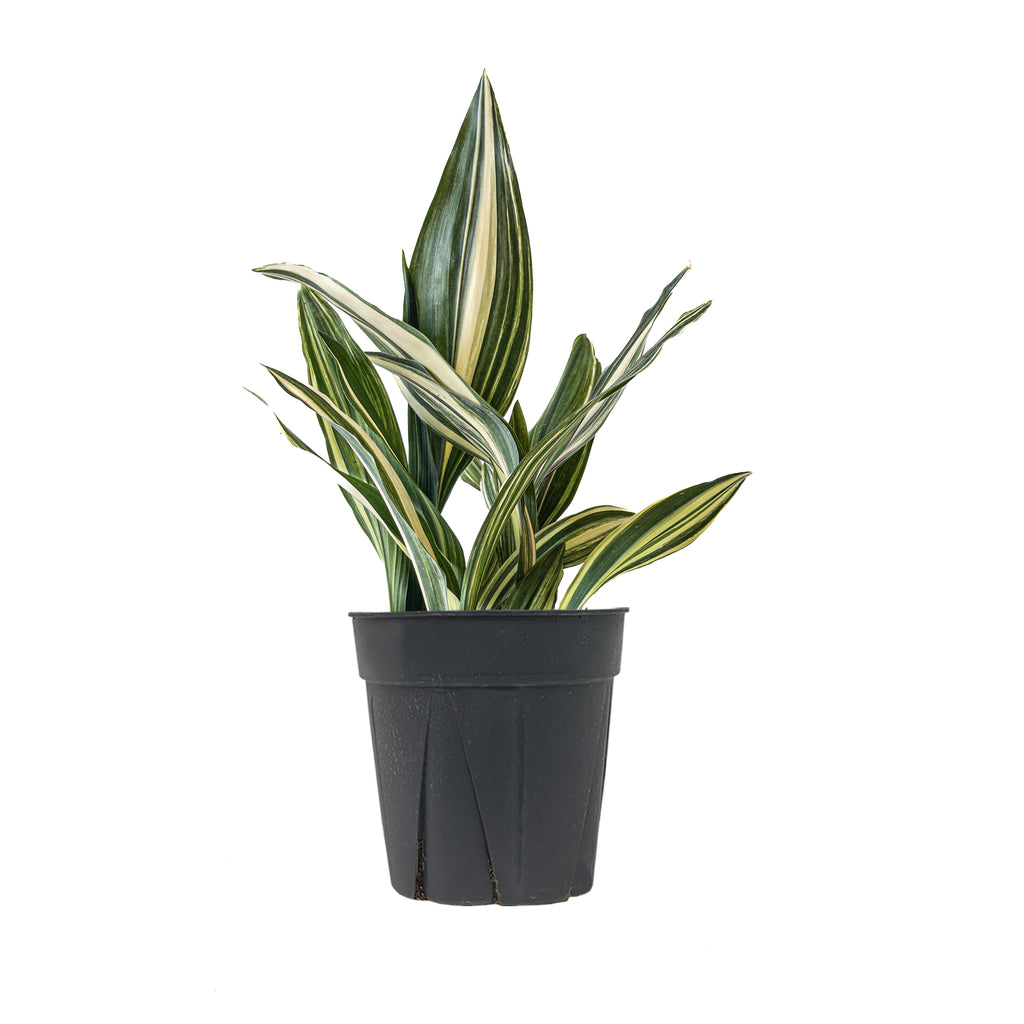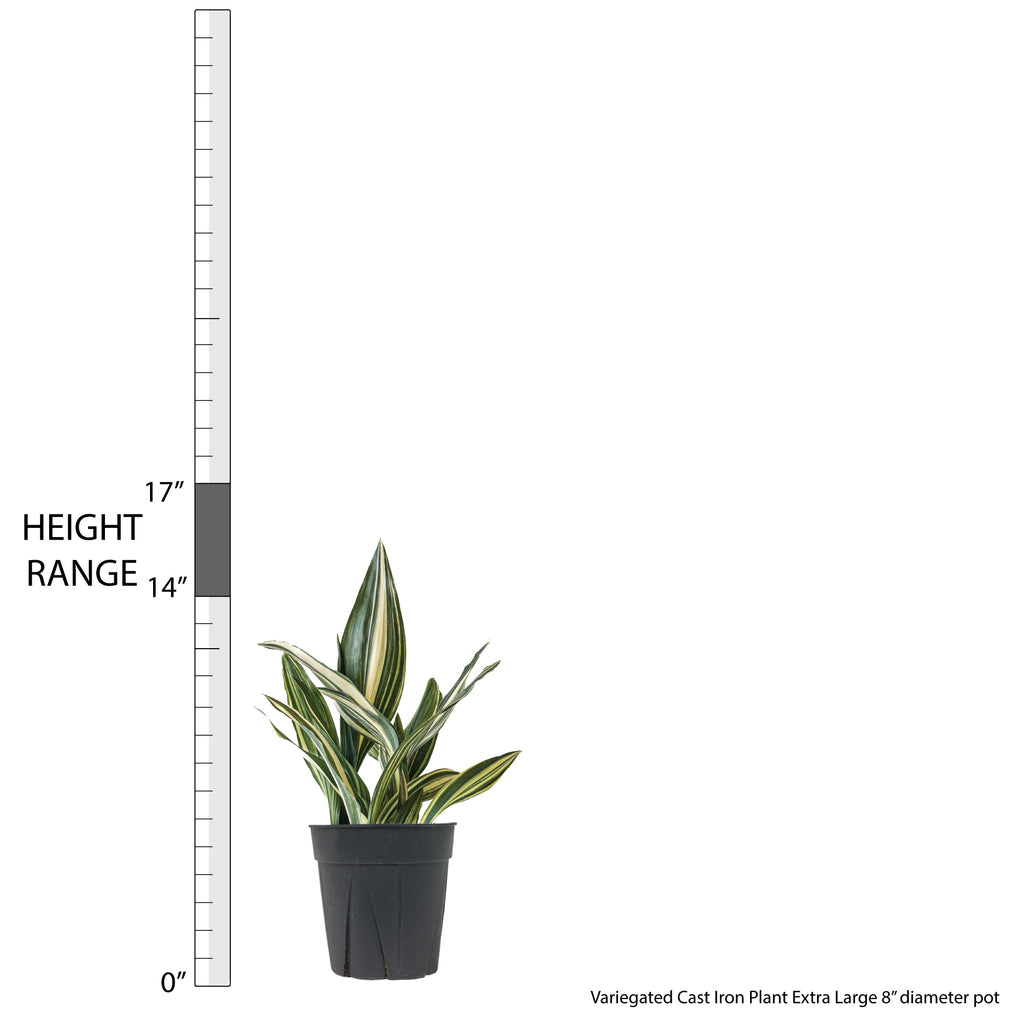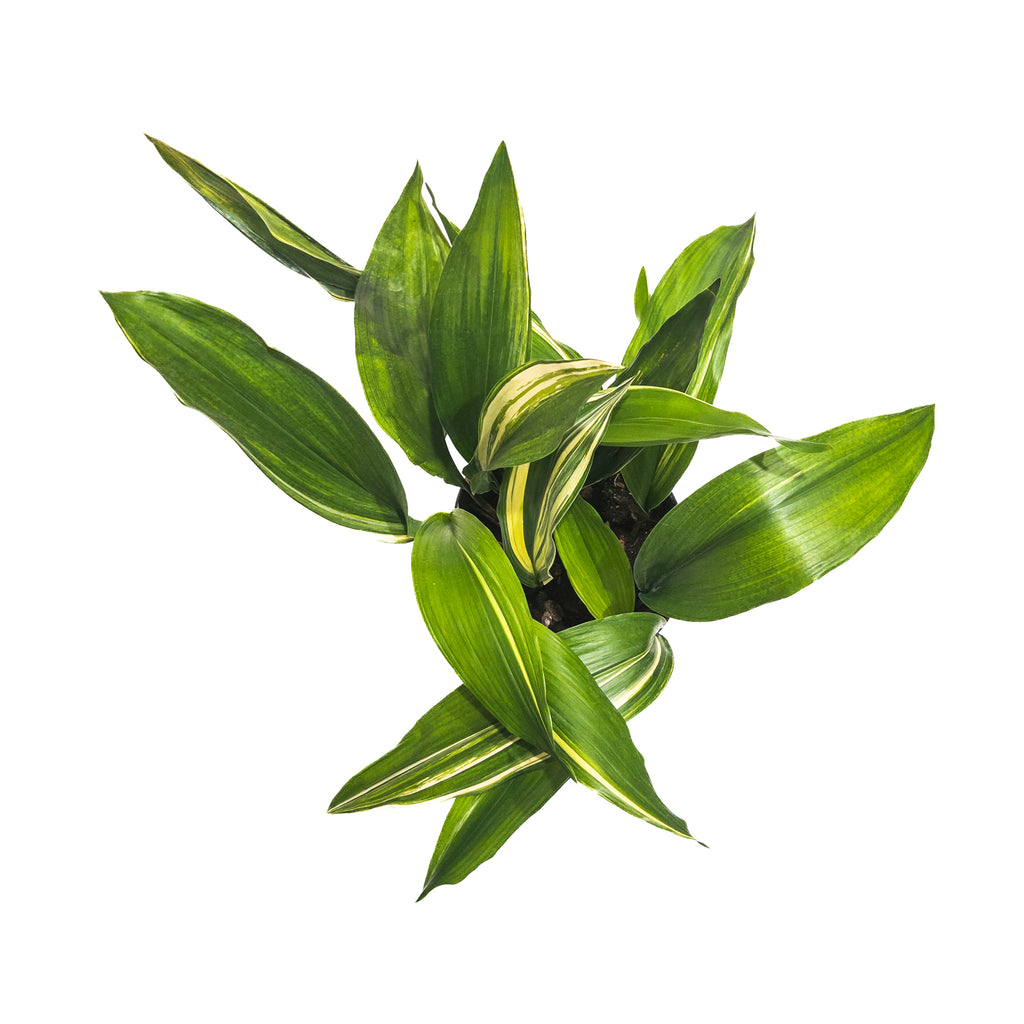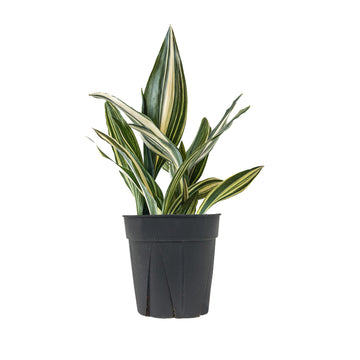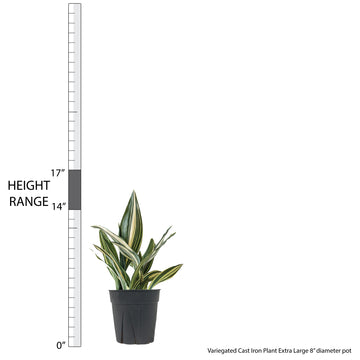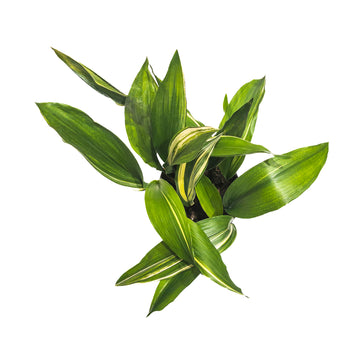 Variegated Cast Iron Plant
Aspidistra elatior 'Variegata'
Did this just happen? The hardy and ever-so-durable Apsidistra elatior just earned its stripes! The creamy, elongated white markings on the leaves place this low-maintenance houseplant in the top ranks! The leaves go every way; some flop, some stand up stiff, saluting you with their charming foliage. The best care you can provide is placing it in bright indirect light, water when the soil becomes dry, and cleaning the leaves with a damp towel every few weeks to keep your Variegated Cast Iron Plant in ship shape!
Visit the in-depth Plant Care Guide for Cast Iron Plants!

Learn what to do when you first receive your plants in this easy-to-follow Unboxing Guide!
This product cannot be shipped to CA, TX, LA, and AZ. Sorry!
Light: Low to Bright Indirect
Water: Medium
Temperature: Average
Humidity: Above Average
Pet Friendly: Yes
For tips on plant care click here.
Plant Dimensions
Extra Large

14"-17" in height measured from bottom of 8" diameter grow pot (sizes may vary)
Unboxing