Variegated Umbrella Tree Extra Large
Schefflera arbicola 'Trinette'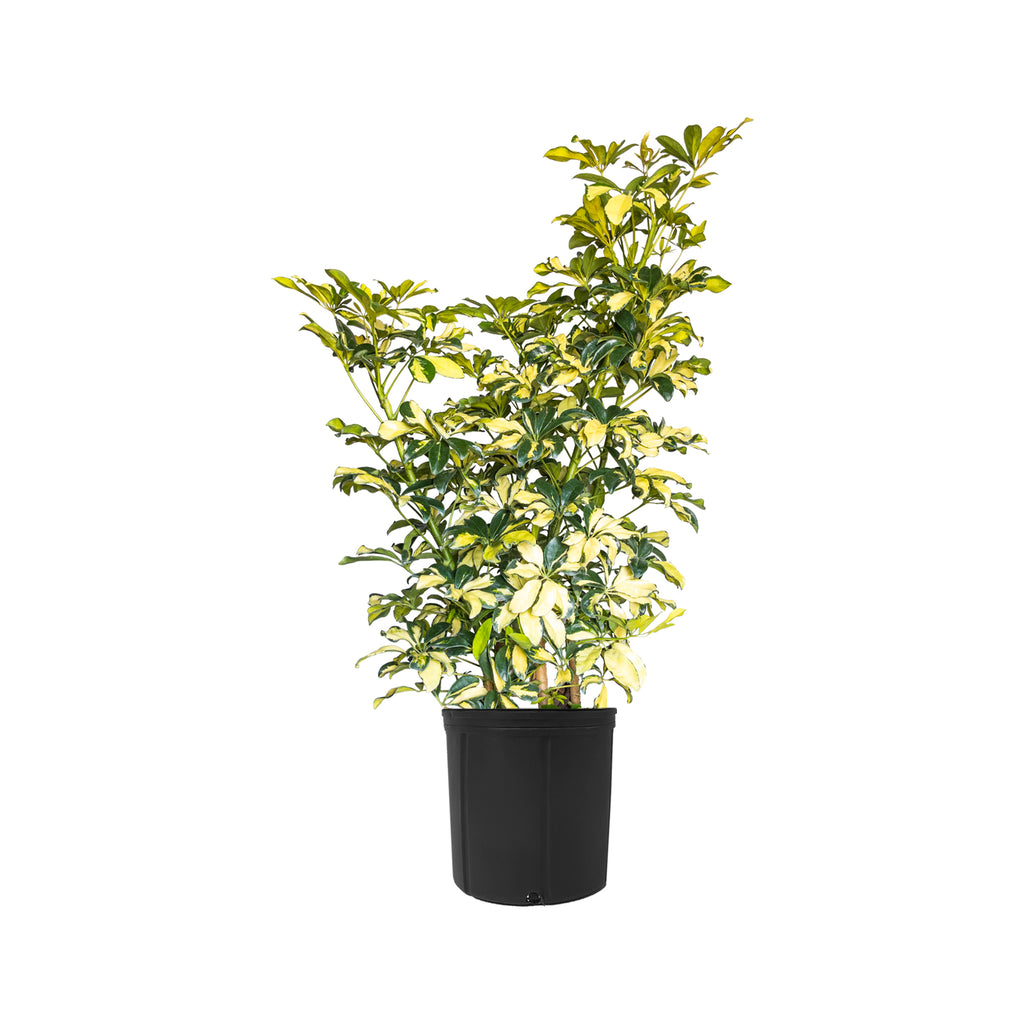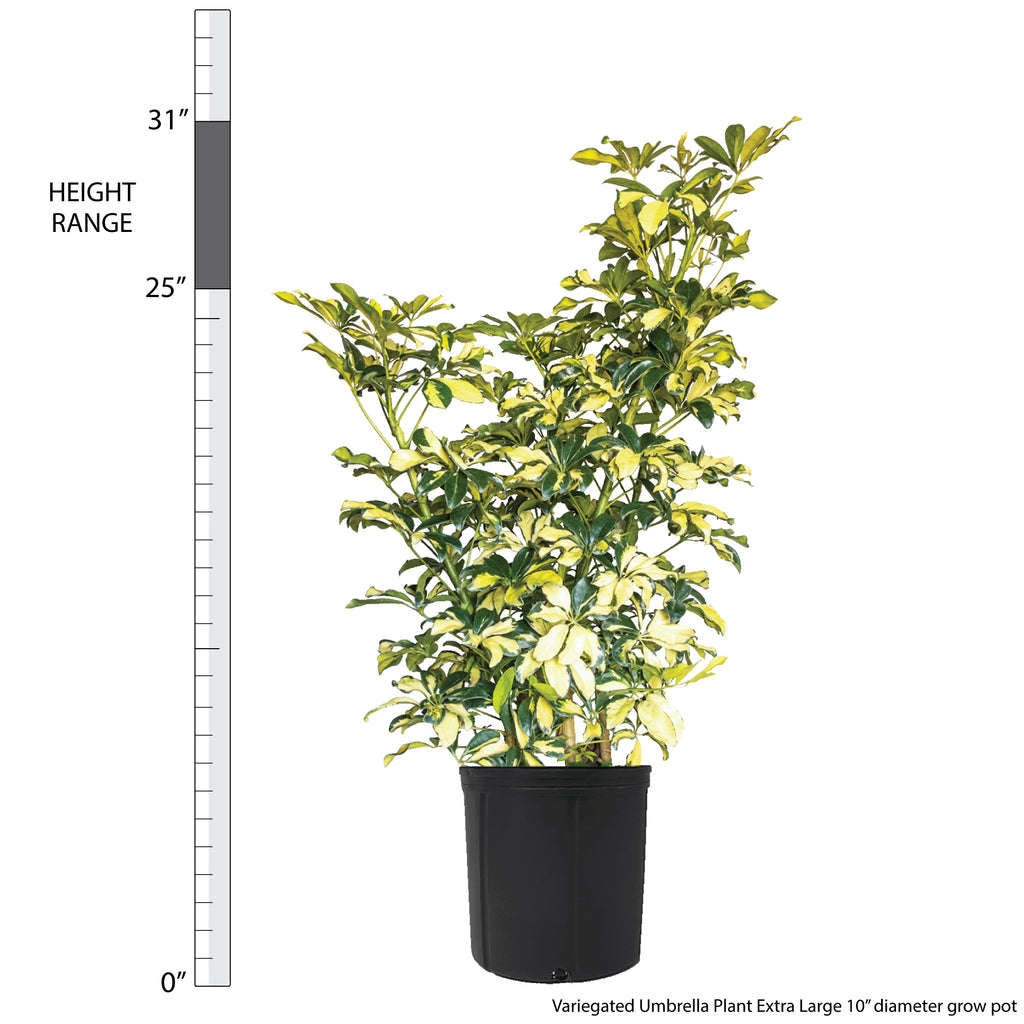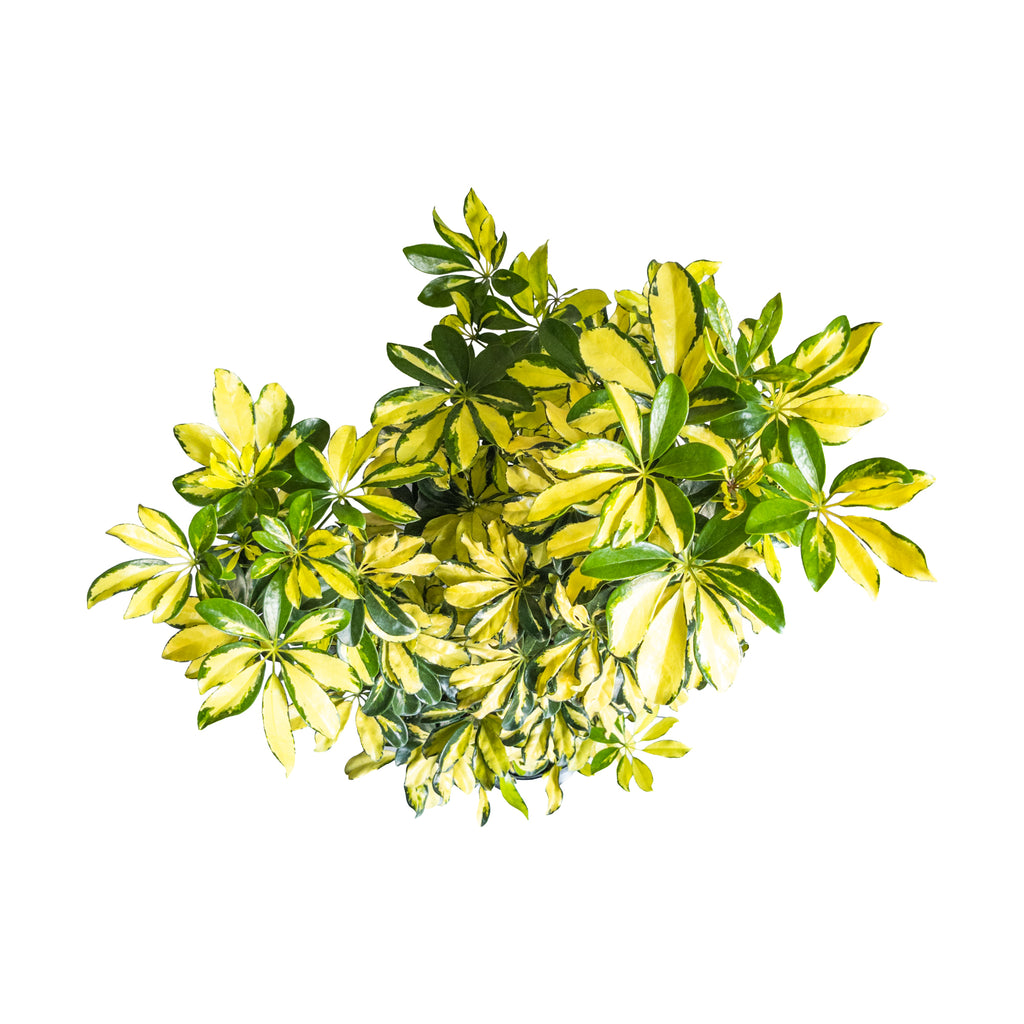 Variegated Umbrella Plant Extra Large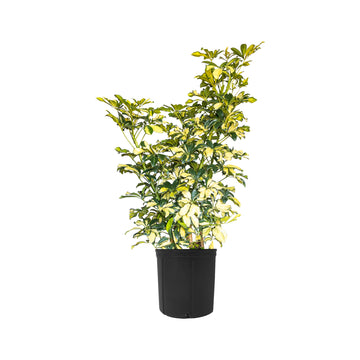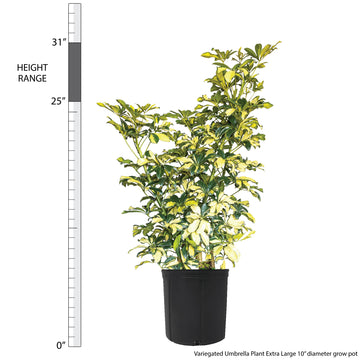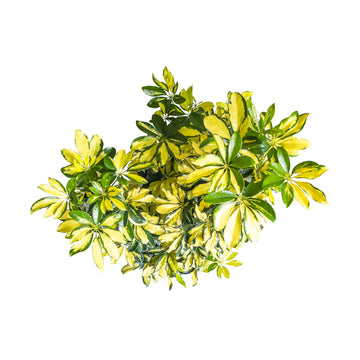 Variegated Umbrella Tree Extra Large
Schefflera arbicola 'Trinette'
This Schefflera arboricola 'Trinette' is like a miniature umbrella market or collection of canopies. This effect is created by numerous branches from which small, long leaves emerge in a circle at the top. Many of these branches create layers of circular foliage that break up the light and make shadows dance. The leaves are variegated with a cream-colored outer tinge that elevates this low-maintenance indoor plant to a new level of elegance! This compact variety of umbrella tree is perfect for most well-lit interiors. With the proper care, this miniature houseplant can cover a lot of visual ground. This plant is toxic if ingested. Keep away from pets and small children. It may also cause skin irritation.
Visit our Umbrella Tree Plant Care Guide for more care tips!
Learn what to do when you first receive your plants in this easy-to-follow Unboxing Guide!
Plant Dimensions
Extra Large

25"-31" in height measured from bottom of 10" diameter grow pot (sizes may vary)
Unboxing