White Nerve Plant
Fittonia albivenis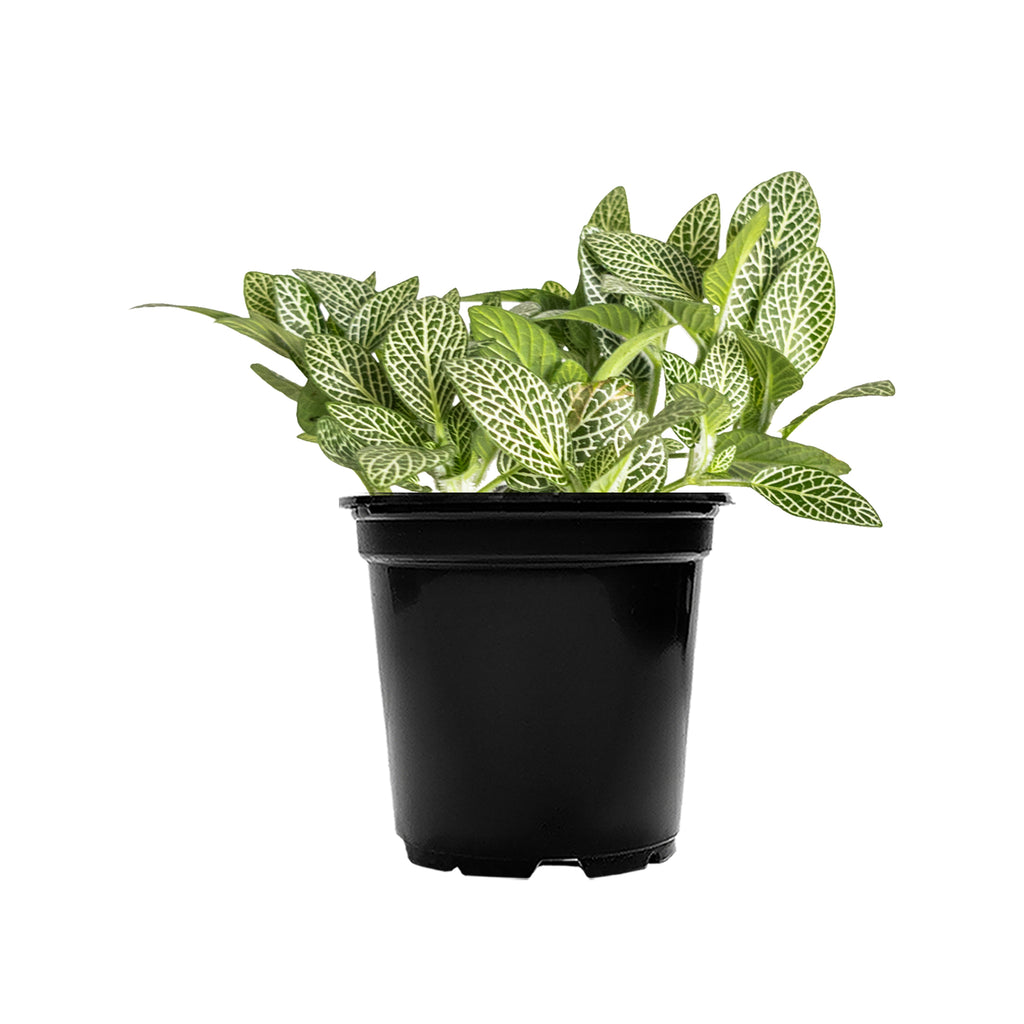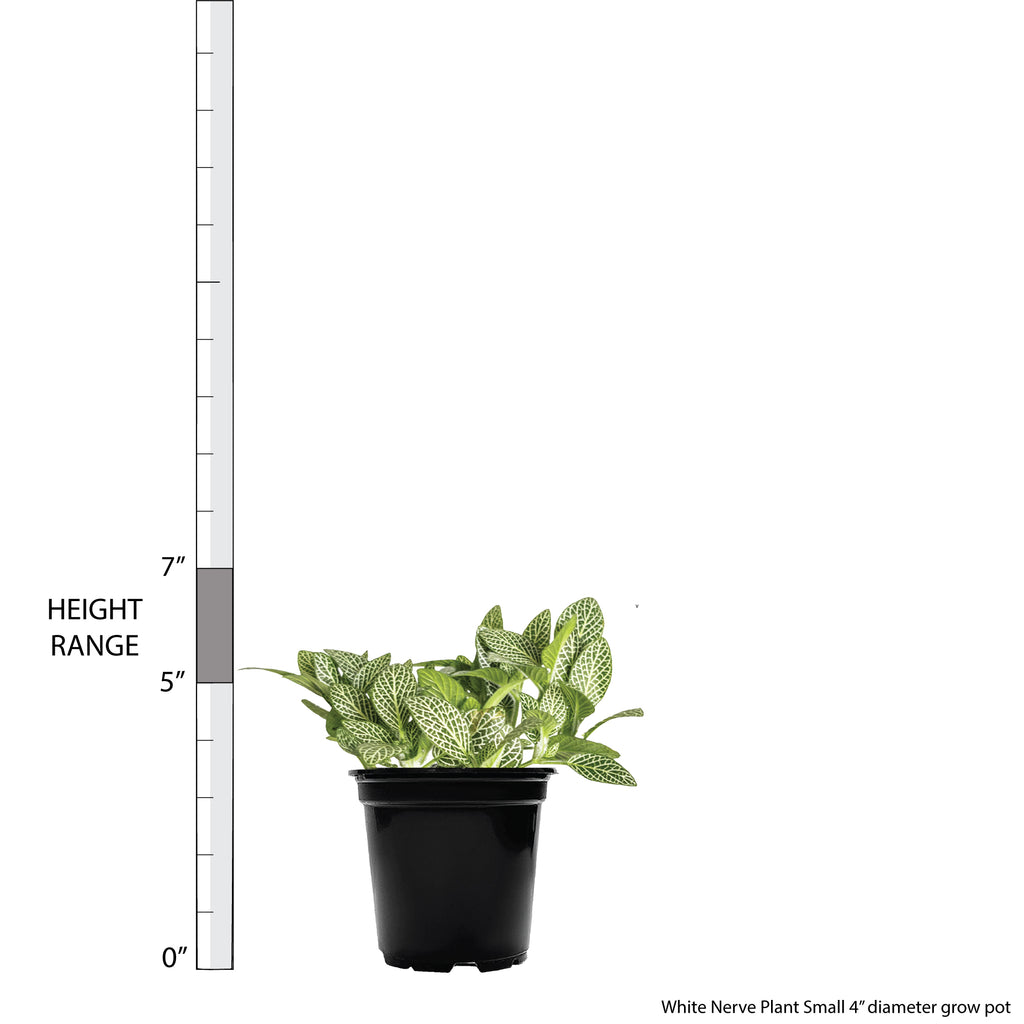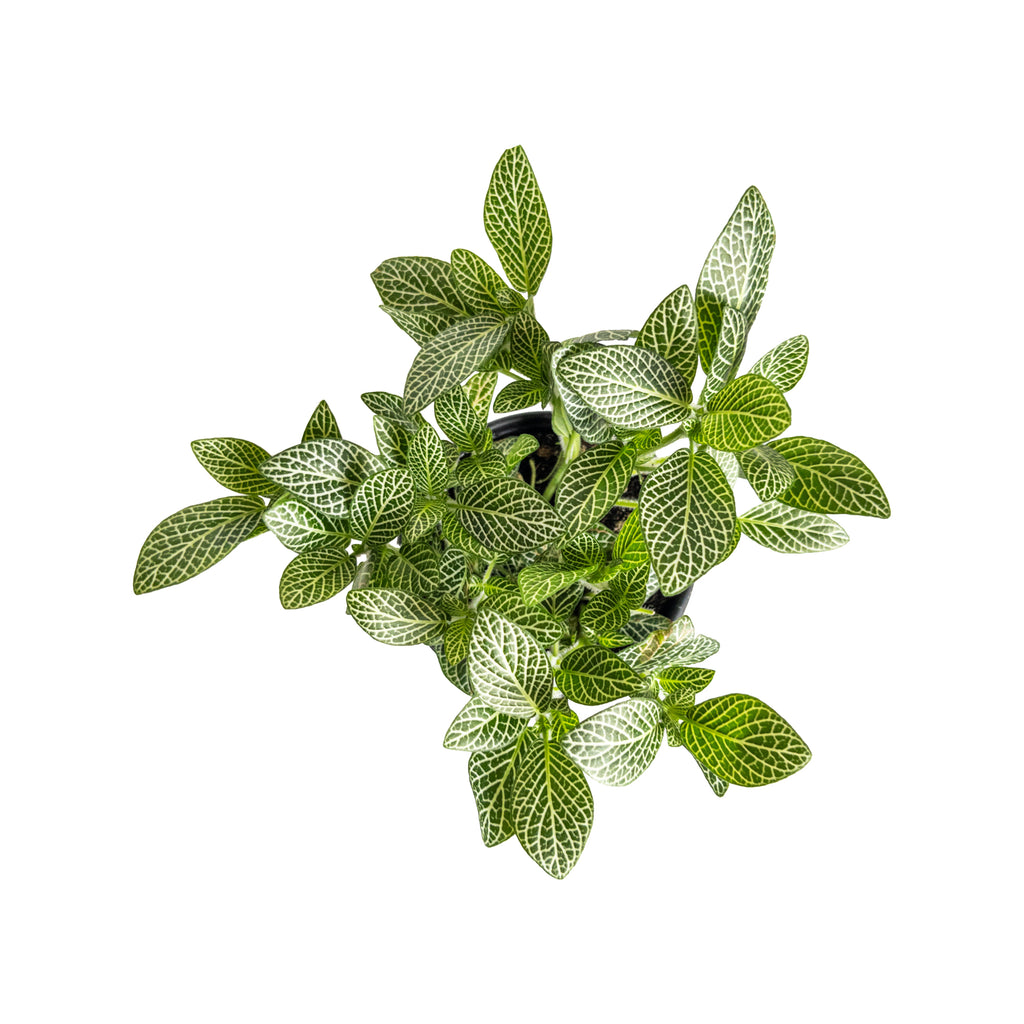 White Nerve Plant Small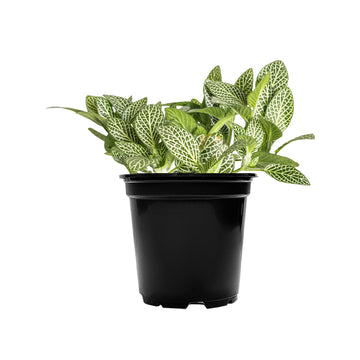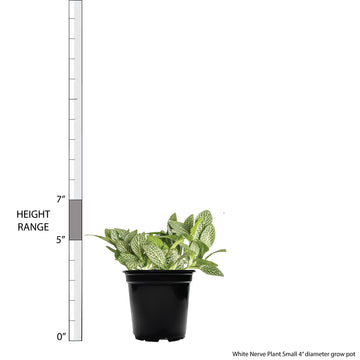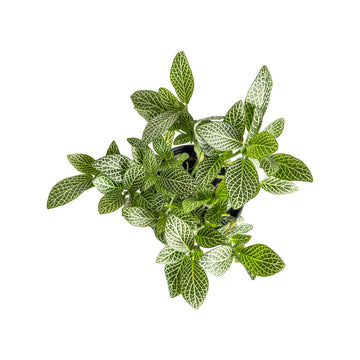 White Nerve Plant
Fittonia albivenis
How can one plant help reduce our stress levels? Ask the White Nerve Plant. This compact, but powerful fittonia, has a plant superpower; With one glance, you forget about your problems for a moment. Help keep your Nerve Plants' power levels up by providing them with above-average humidity and keeping their soil moist but not soggy! Nerve Plants grow best when placed in a setting that receives bright indirect light for at least 6 hours daily. Never put them in direct sunlight, as this will cause the leaves to burn.

Visit our in-depth Nerve Plant Care Guide for more care tips!
Learn what to do when you first receive your plants in this easy-to-follow Unboxing Guide!
This product cannot be shipped to CA, TX, LA, and AZ. Sorry!