Winged Pitcher Plant
Nepenthes alata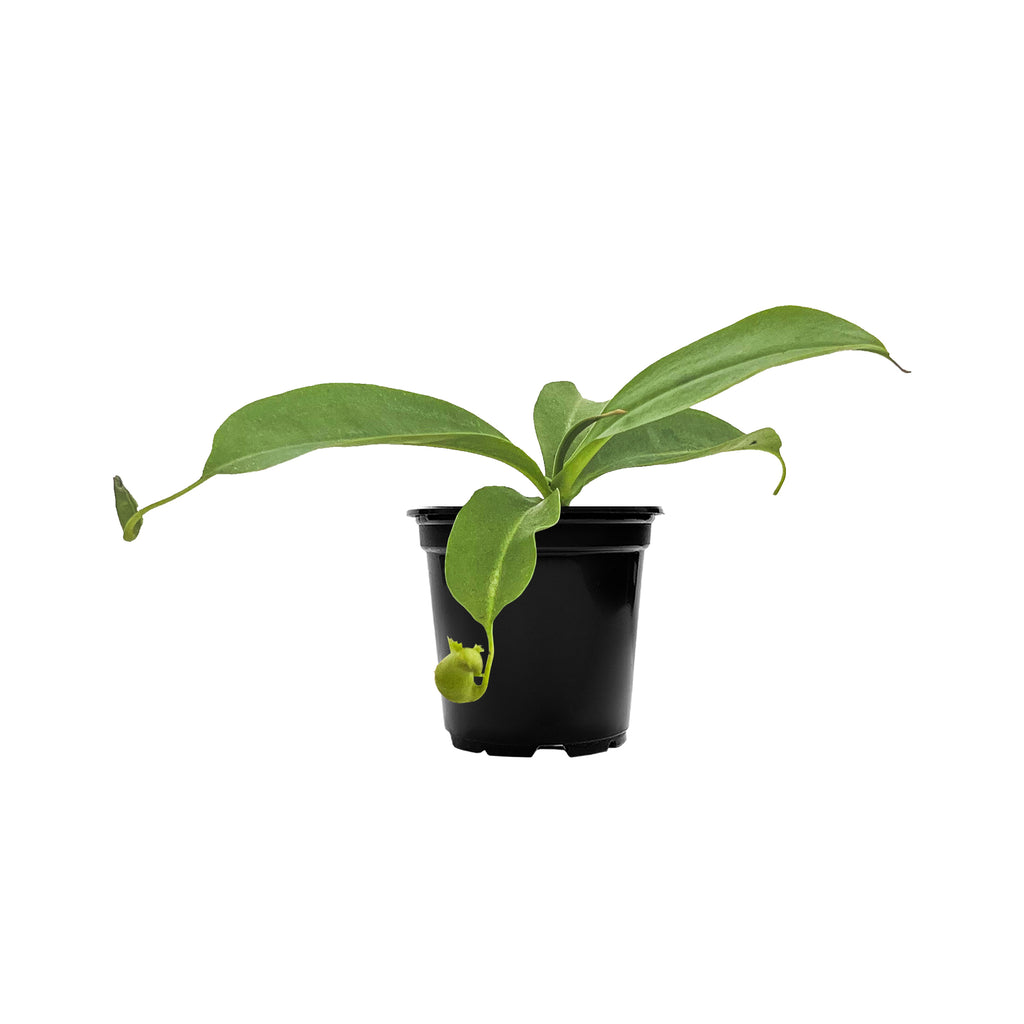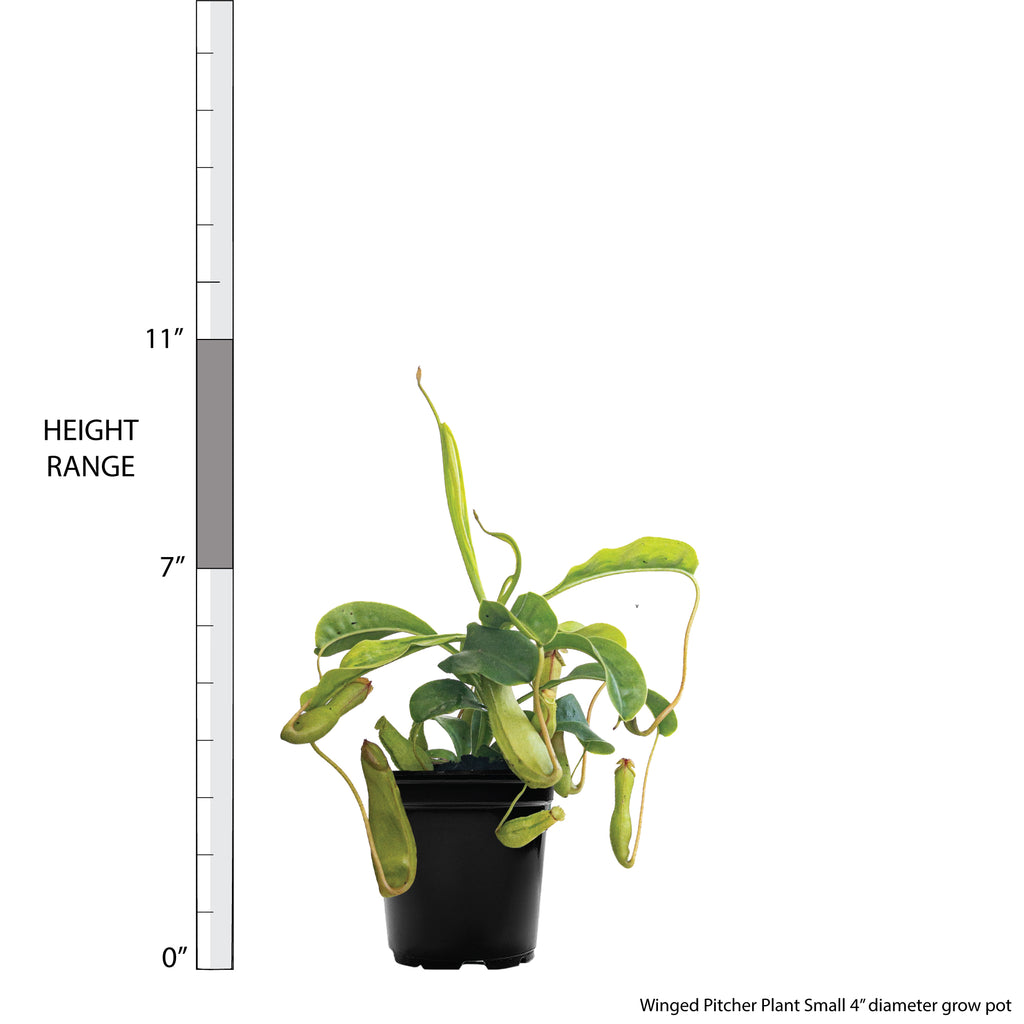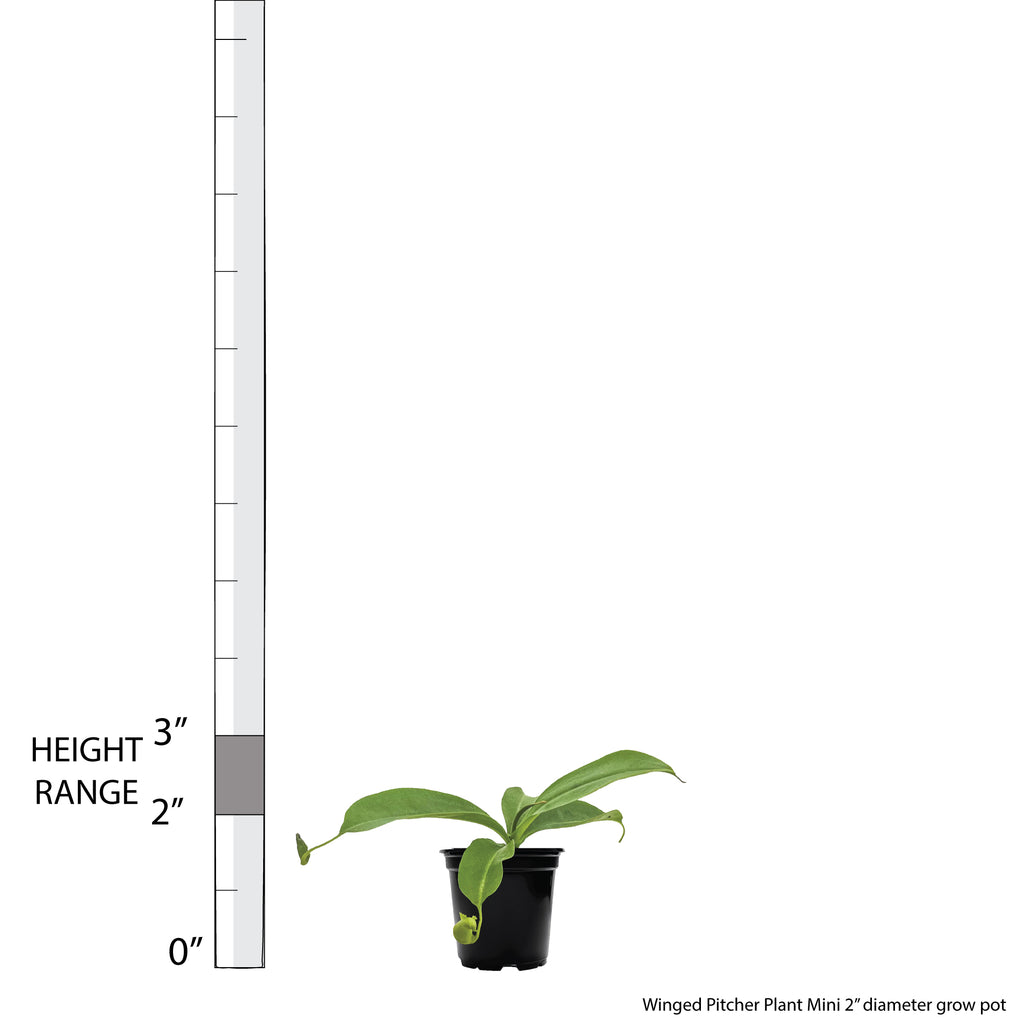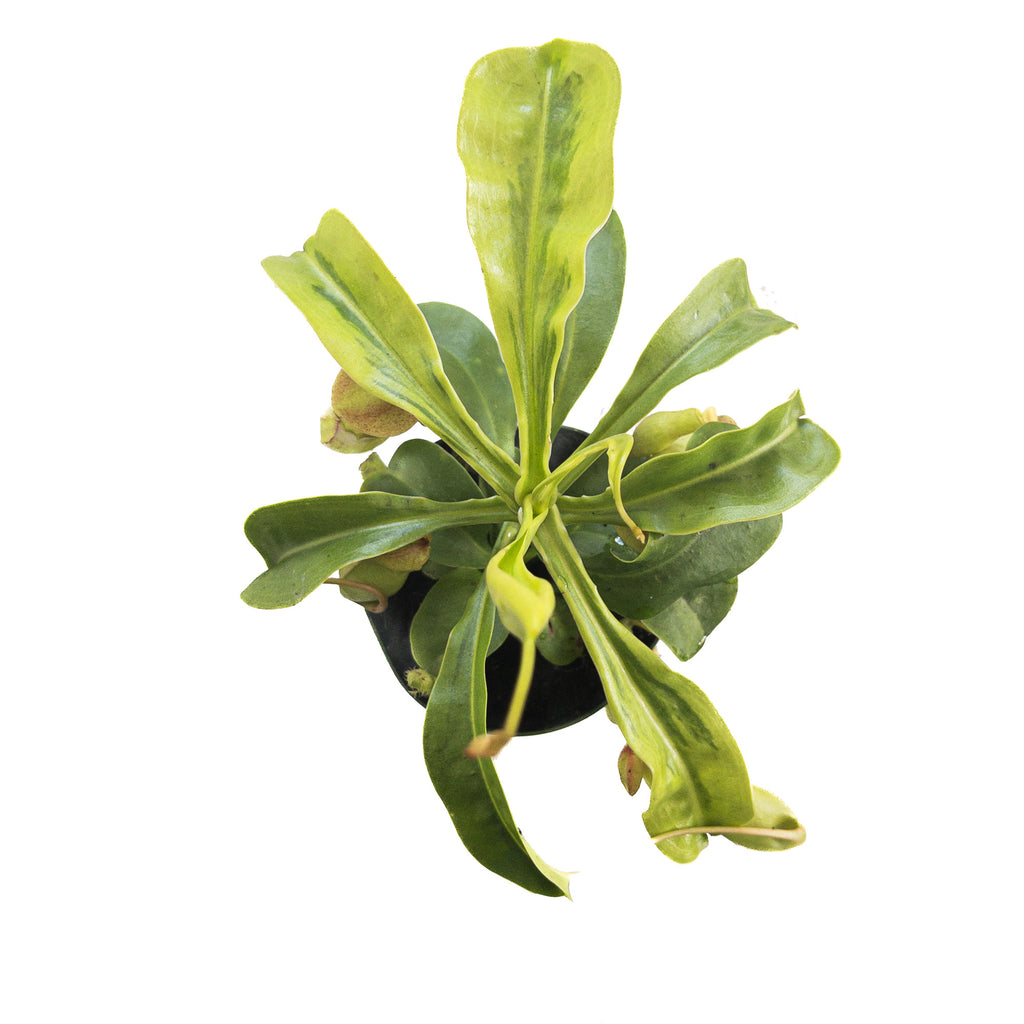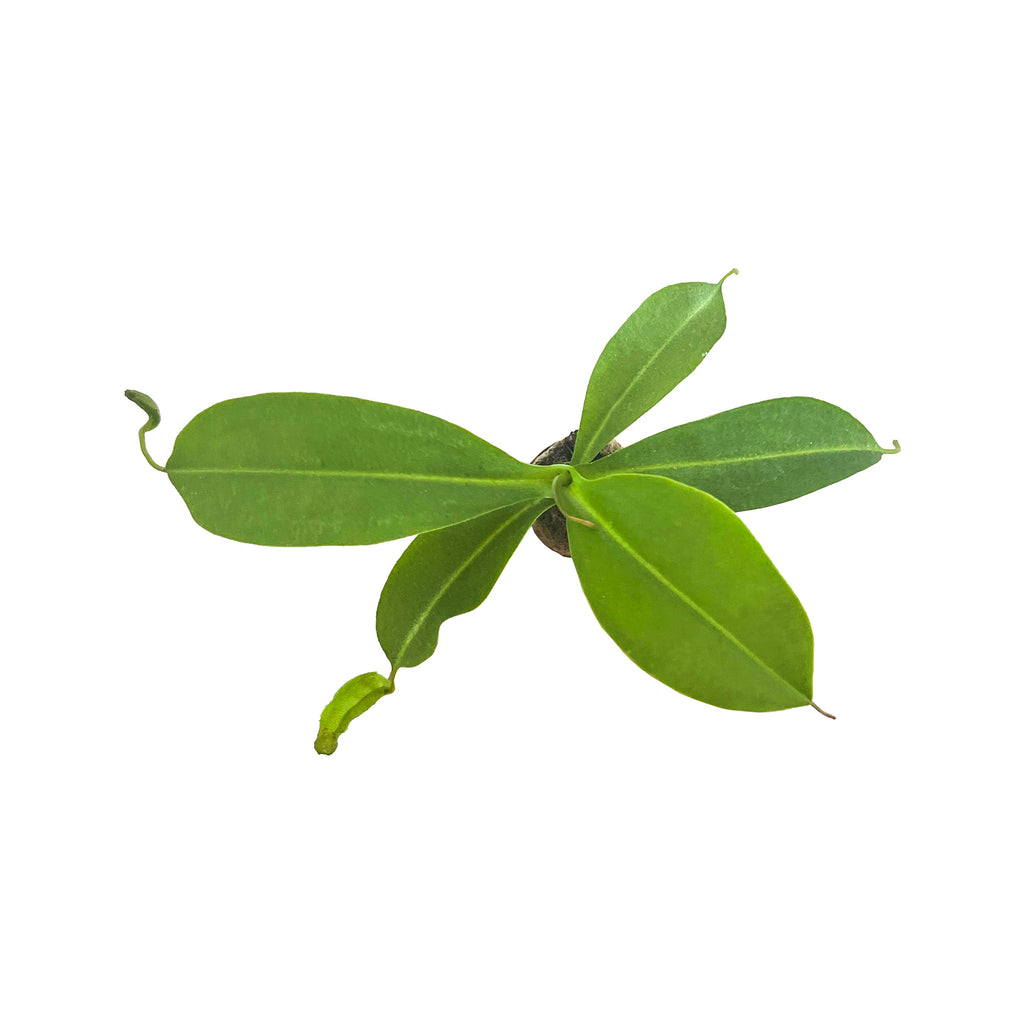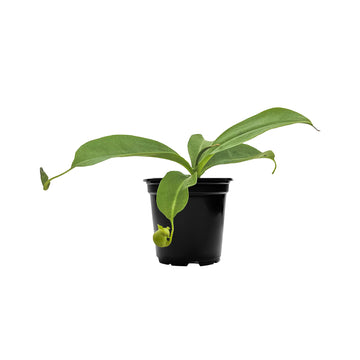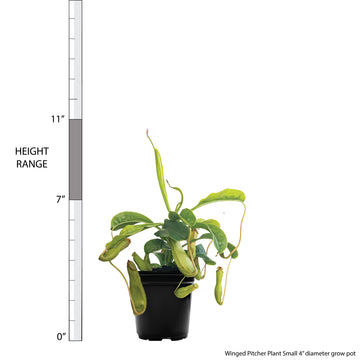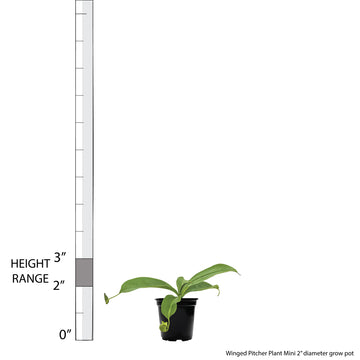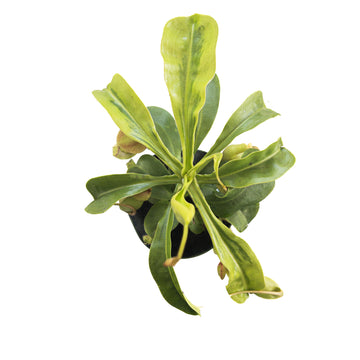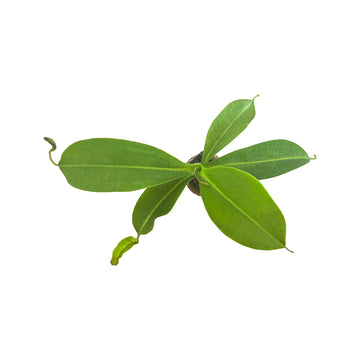 Winged Pitcher Plant
Nepenthes alata
Welcome the carnivorous Winged Pitcher Plant to your terrarium! With its impressive pipe-like flowers, it'll have your pesky flying pests shaking in the knees - the perfect natural pest control! Just remember to provide your new Nepenthes alata with bright filtered light and over 60% humidity, and it'll be happy as a bug in a rug (well, almost)!
Visit our in-depth Pitcher Plant Care Guide for more care tips!
Learn what to do when you first receive your plants in this easy-to-follow Unboxing Guide!
The small variant cannot be shipped to CA, AZ, TX, and LA. Sorry!!
Plant Dimensions
Large

12"-16" in height measured from bottom of 6" diameter hanging basket (sizes may vary)
Unboxing