Xanthosoma lindenii Magnificum
Caladium lindenii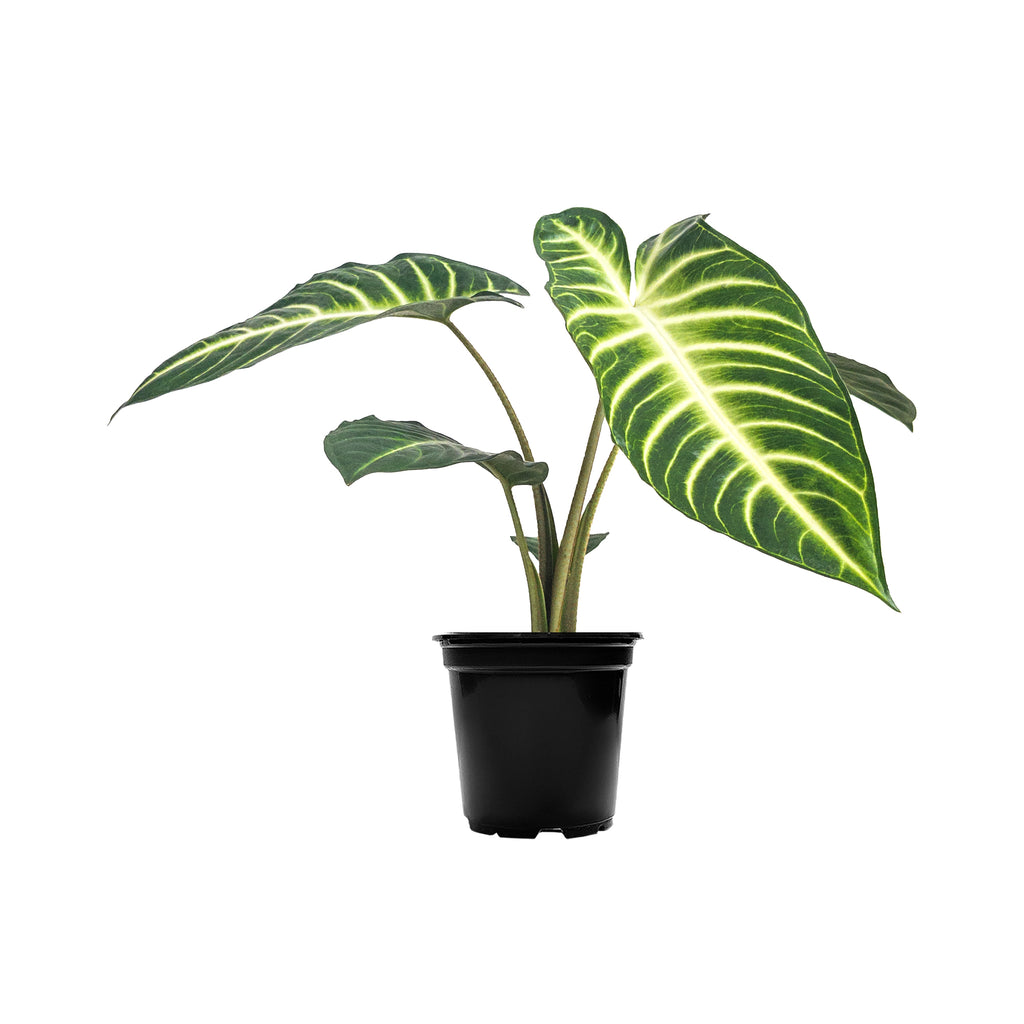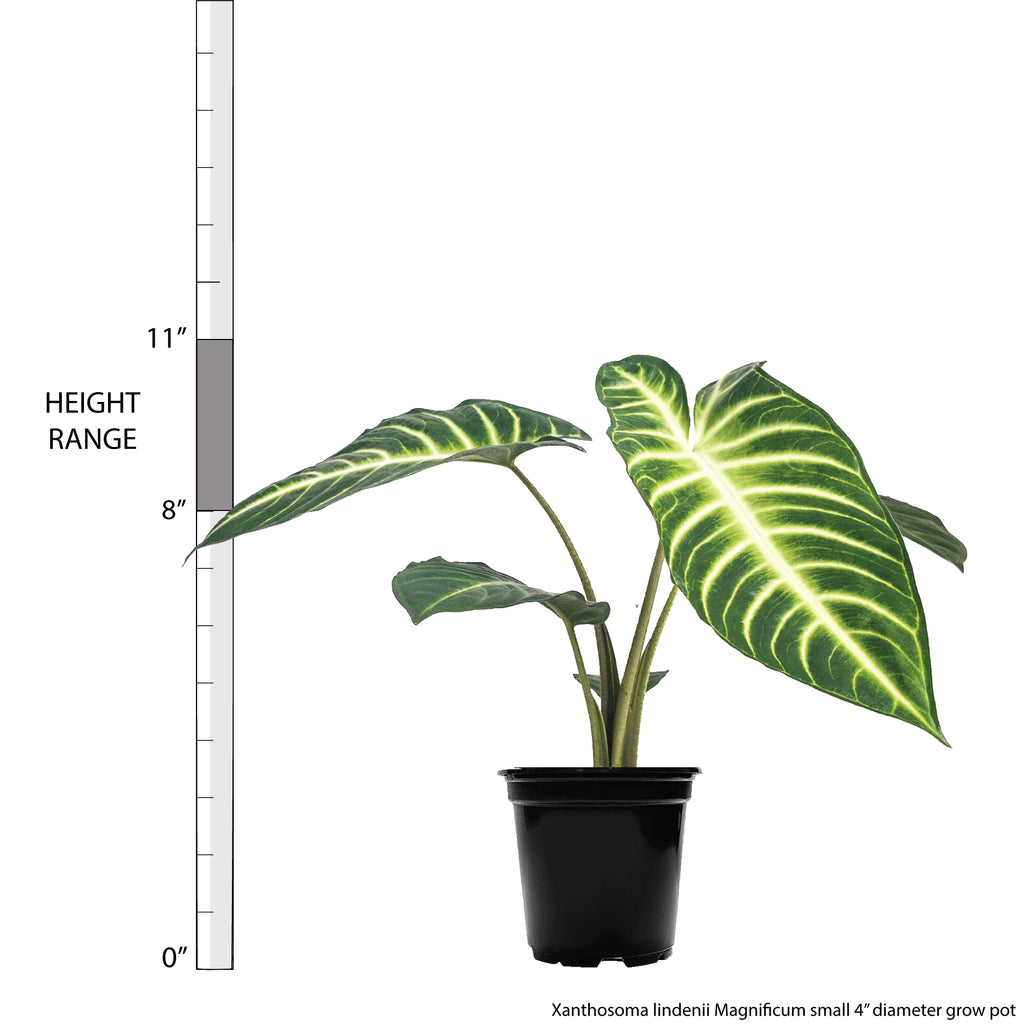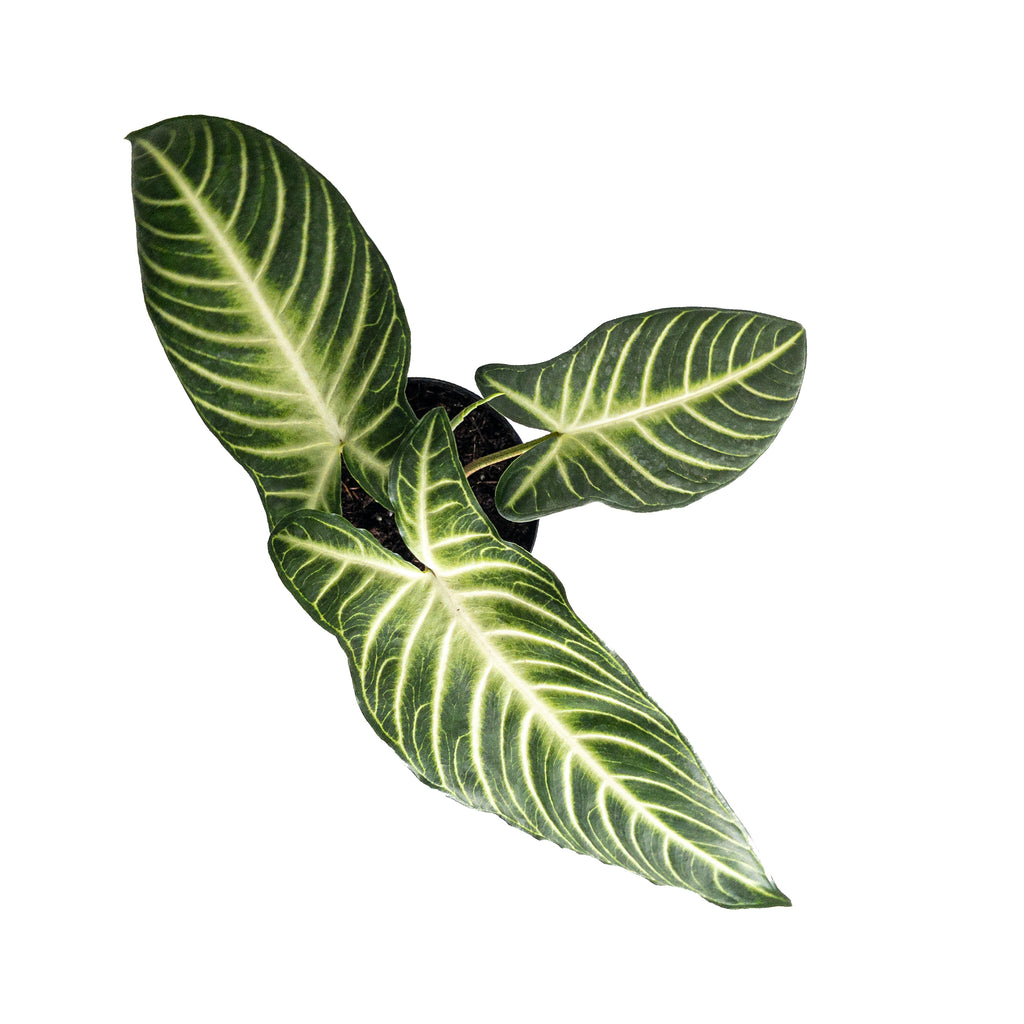 Xanthosoma lindenii Magnificum Large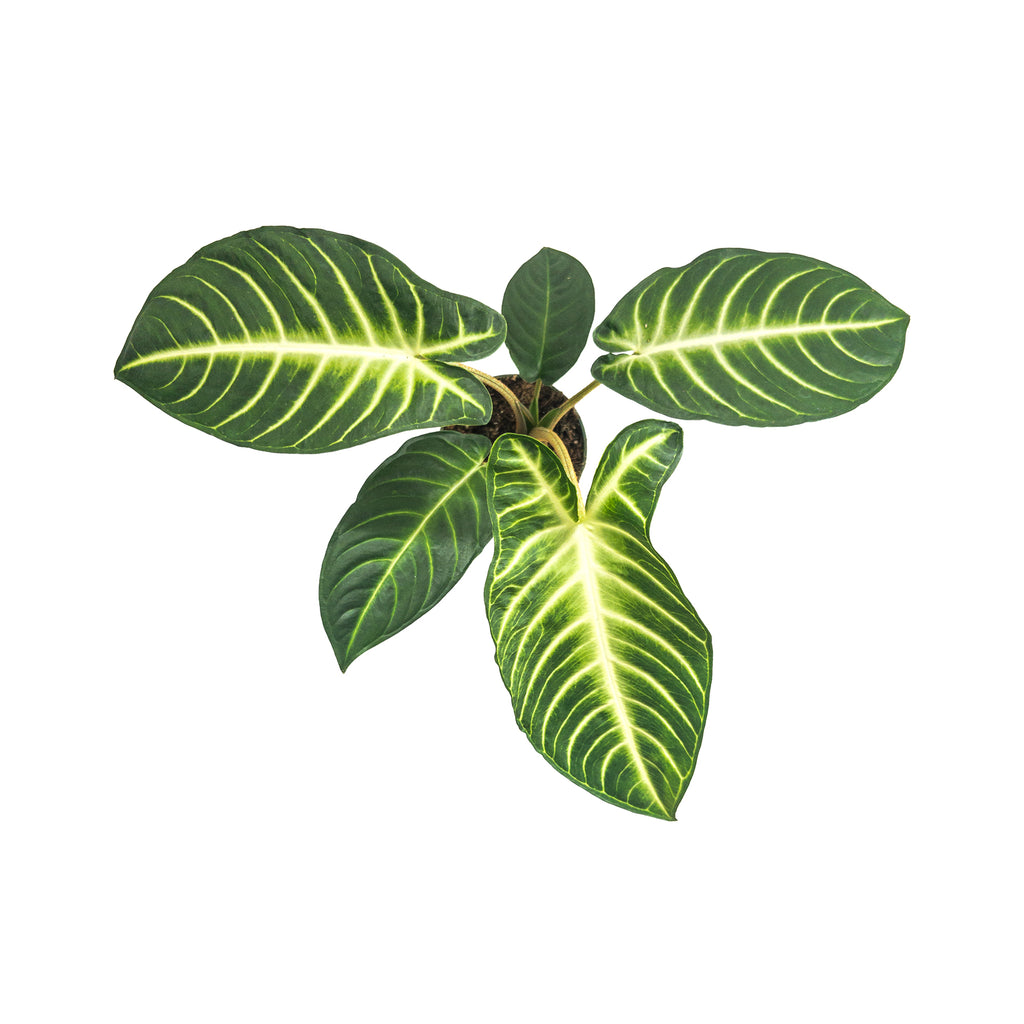 Xanthosoma lindenii Magnificum Small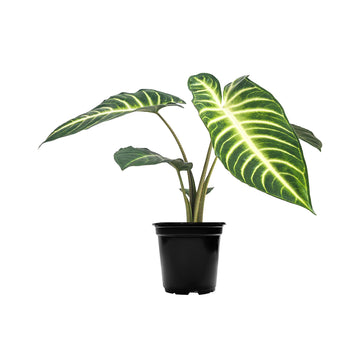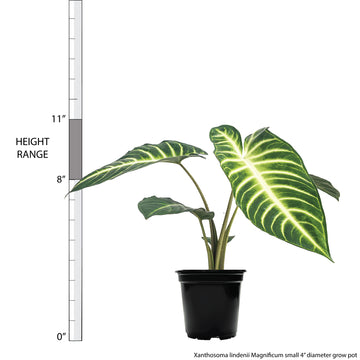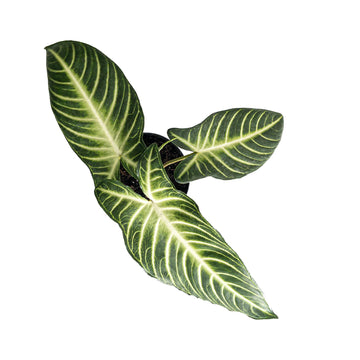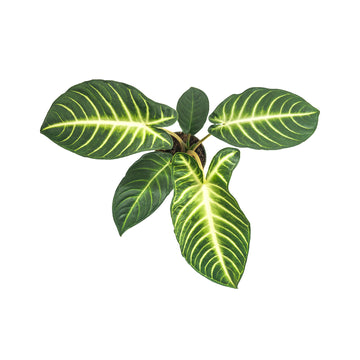 Xanthosoma lindenii Magnificum
Caladium lindenii
FREE SHIPPING on all orders $50 and up. NO CODE REQUIRED. Terms apply***.
Offer details
Xanthosoma lindenii Magnificum looks like an alocasia, acts like a caladium, and looks like a philodendron from a distance! Confusing -- a little, but this xanthosoma knows what it wants to be -- yours! Angel Wing (Its party name) can grow up to 2-3 feet long and wide, making it a potential statement plant for a large room or indoor garden when given proper care and conditions. The leaves are deep green with white veins and a silver sheen, giving them a 1980s disco vibe. Xanthosoma lindenii 'Magnificum' prefers a warm and humid environment with filtered or indirect sunlight. It is essential to keep the soil moist but not waterlogged and to provide good drainage to prevent root rot. If you notice its lovely leaves start drooping, quickly soak the soil and watch it perk back up in a few hours!
The large variant cannot be shipped to California. Sorry!
Learn what to do when you receive your plants in this easy-to-follow Unboxing Guide!
Light: Medium to Bright Indirect
Water: Medium
Temperature: Average
Humidity: Above Average
Pet Friendly: No
For tips on plant care click here.
Plant Dimensions
Small

8"-11" in height measured from bottom of 4" diameter grow pot (sizes may vary)
Large

11"-14" in height measured from bottom of 6" diameter grow pot (sizes may vary)
Unboxing