ZZ Plant Zenzi
Zamioculcas zamiifolia 'Zenzi'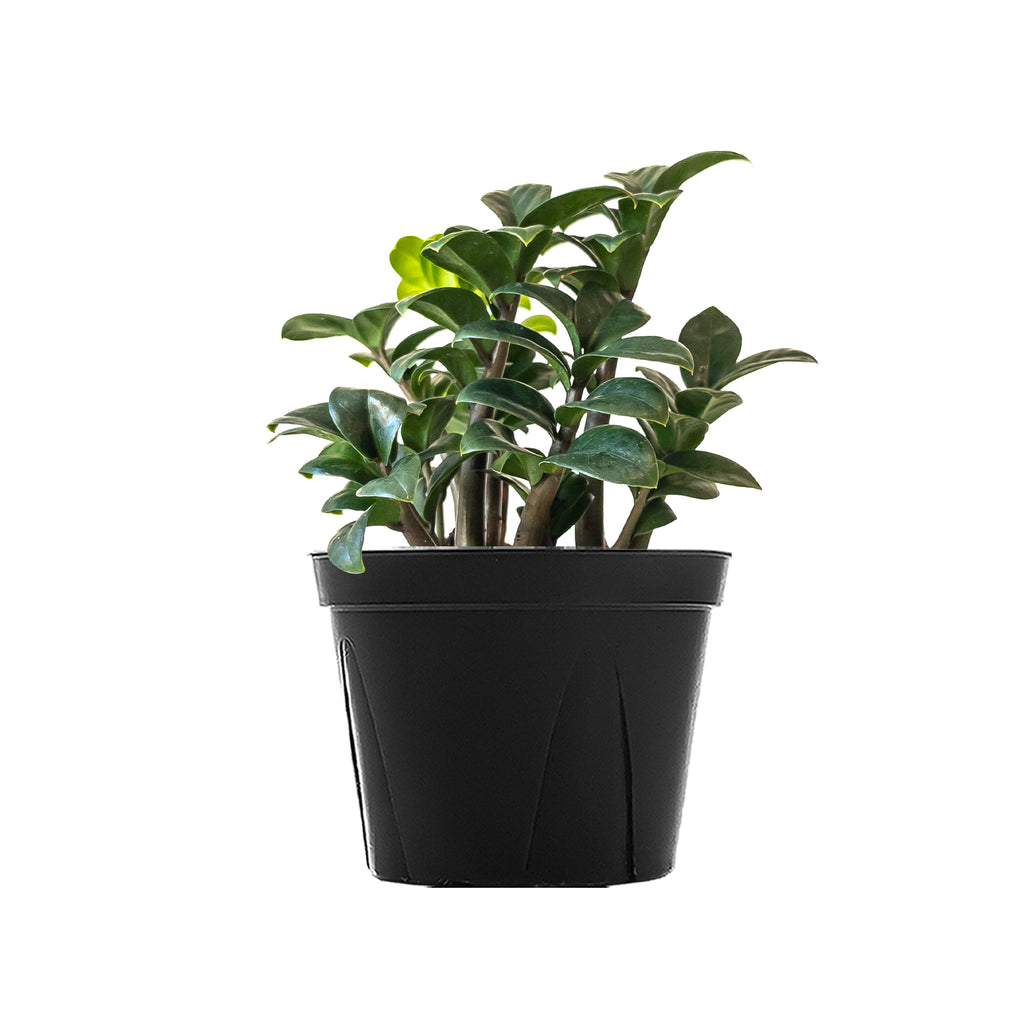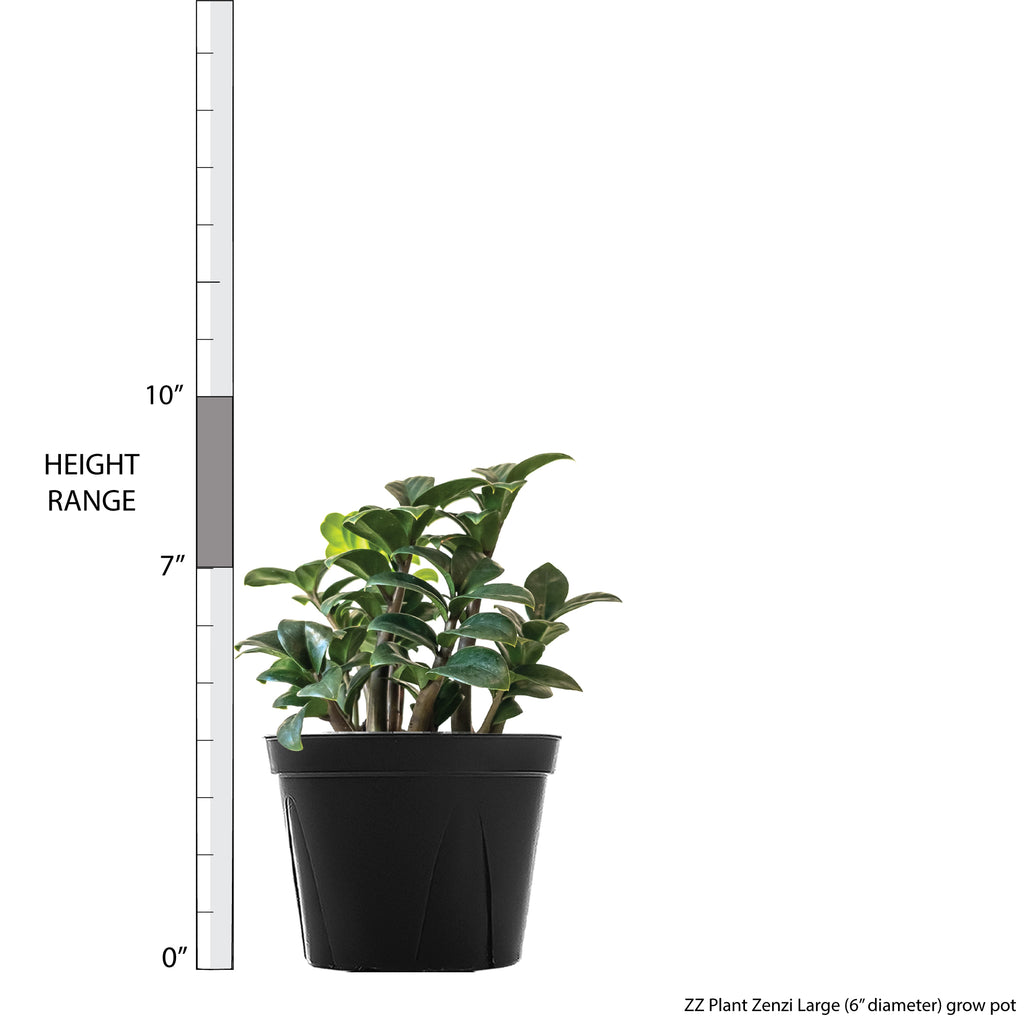 ZZ Plant Zenzi Small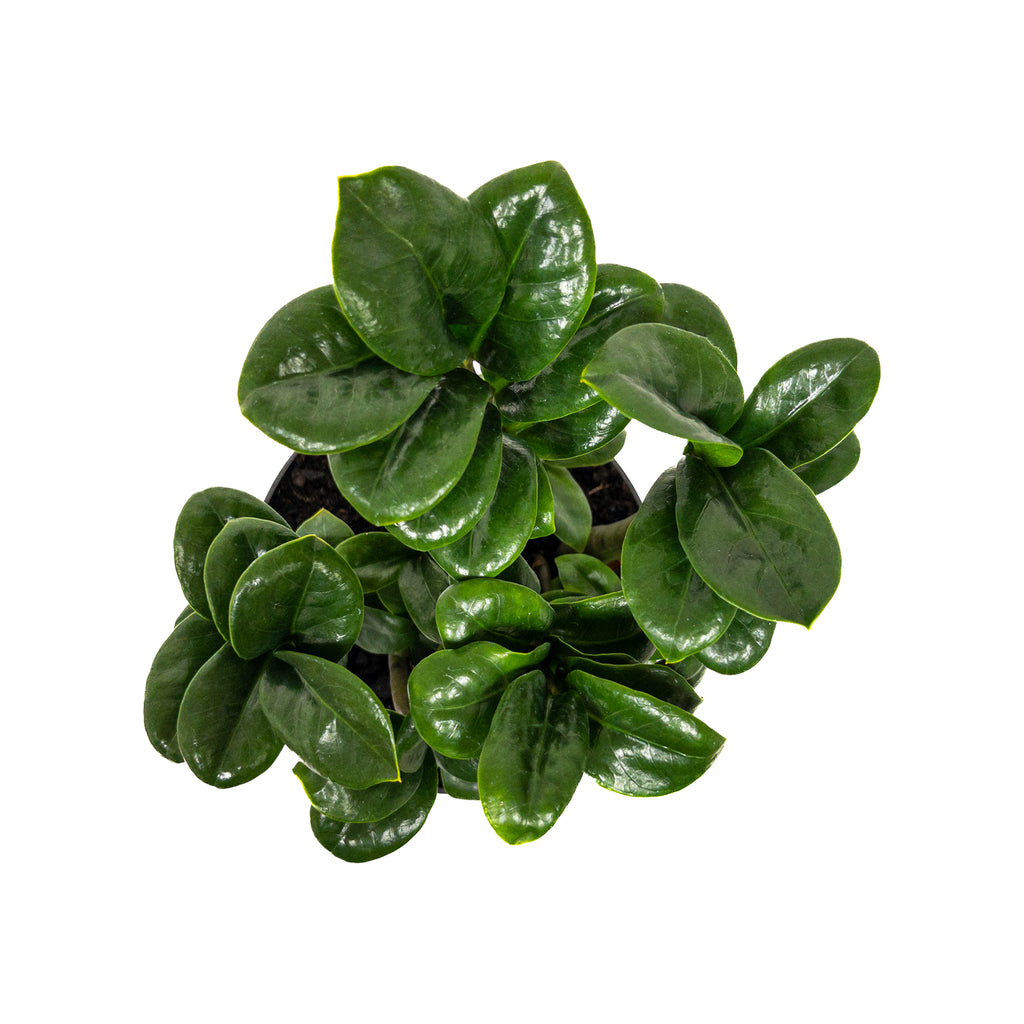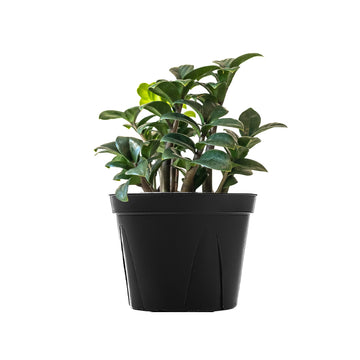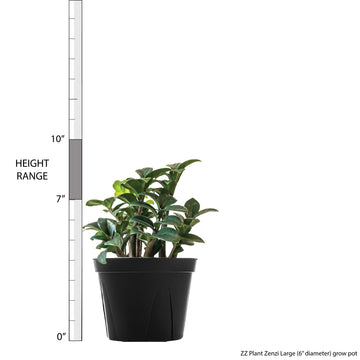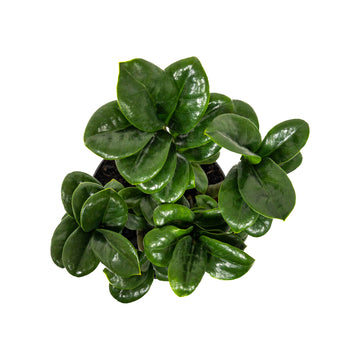 ZZ Plant Zenzi
Zamioculcas zamiifolia 'Zenzi'
Zamioculcus zamiifolia 'Zenzi' is a cousin of the more vertical ZZ Plant. Zenzi packs a punch with shiny, water-filled leaves. With its dense collection of thick stems on which the thick, green leaves grow, this plant looks like you are growing a miniature exotic jungle. This easy-care plant prefers less watering and is drought resistant. For best results, water when the top of the soil becomes dry. This plant can tolerate less light and less fuss!  This plant is toxic if ingested. Keep away from pets and small children. It may also cause skin irritation.

Visit our in-depth ZZ Plant Zenzi Care Guide for more care tips!
Learn what to do when you first receive your plants in this easy-to-follow Unboxing Guide!
Plant Dimensions
Small

5"-9" in height measured from bottom of 4" diameter grow pot (sizes may vary)
Large

7"-10" in height measured from bottom of 6" diameter grow pot (sizes may vary)
Unboxing